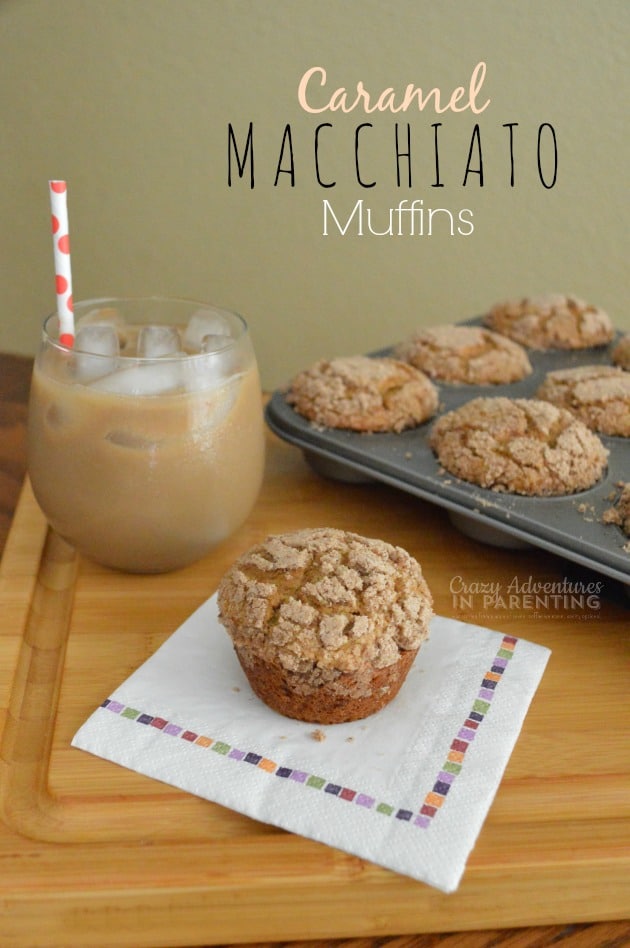 Caramel Macchiato Muffins
Author: Lisa Douglas
Prep time: 10 mins
Cook time: 15 mins
Total time: 25 mins
My love of coffee and coffee cake knows no bounds. I decided to combine the two to create this coffeehouse inspired muffin!
1 box Duncan Hines Simple Mornings Cinnamon Streusel Premium Muffin Mix
¾ cup of International Delight Caramel Macchiato Iced Coffee
2 eggs
⅓ cup oil
½ tsp caramel extract
½ tsp vanilla extract
streusel topping (included with mix)
Preheat oven to 400 degrees.
Add muffin mix to a medium sized bowl.
Add the iced coffee, eggs, both extracts, and oil; mix well.
Spray your 12-cup muffin pan with cooking spray generously.
Evenly distribute the muffin batter into each well one teaspoon at a time until all the batter has been used.
Sprinkle the streusel on top gently, and press down once finished, almost mashing the streusel into the batter, making the tops flat.
Bake in the oven for 15-20 minutes, until tops are cracked, golden brown, and spring back when touched.
Let cool for 5 minutes; use a butter knife to gently lift muffins out.
Recipe by
Crazy Adventures in Parenting
at http://crazyadventuresinparenting.com/2014/07/caramel-macchiato-muffins.html