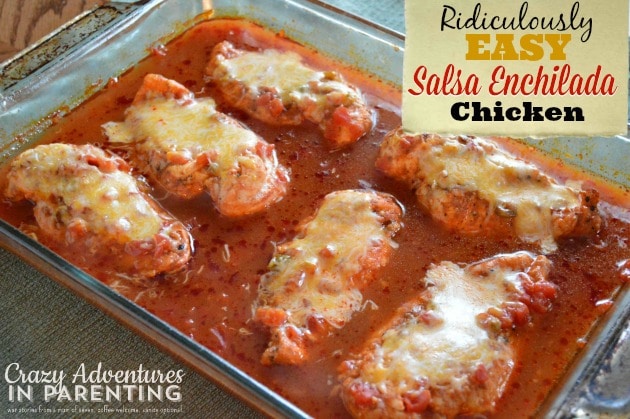 Ridiculously Easy Salsa Enchilada Chicken
Author: Lisa Douglas
Prep time: 10 mins
Cook time: 40 mins
Total time: 50 mins
I concocted a new enchilada salsa sauce for the chicken with a secret ingredient - lime oil!
6 chicken breasts
fresh ground salt and pepper
taco seasoning
1 large can enchilada sauce
1 can of diced tomatoes with onions, peppers (and celery, if you can find it)
2 tsp minced garlic
lime oil
shredded cheese
diced jalapeños (optional)
Preheat the oven to 350 degrees.
Spray your baking dish with cooking spray and season each chicken breast on each side with fresh ground salt and pepper then taco seasoning.
Mix together your enchilada sauce, diced tomatoes, minced garlic, and a couple drops of lime oil.
Pour sauce over the chicken.
Spray your tin foil before covering the chicken to place in the oven.
Bake for 30-40 minutes, until cooked to 180 degrees.
Place shredded cheese over each chicken breast carefully.
Place back into the oven for five minutes, until cheese is melted well.
Let cool slightly; serve with plenty of sauce.
(Optional: top with diced jalapeños before serving.)
You could easily grill this individually in foil packets if you didn't want to turn on your oven to bake it.
Recipe by
Crazy Adventures in Parenting
at http://crazyadventuresinparenting.com/2014/07/ridiculously-easy-salsa-enchilada-chicken.html