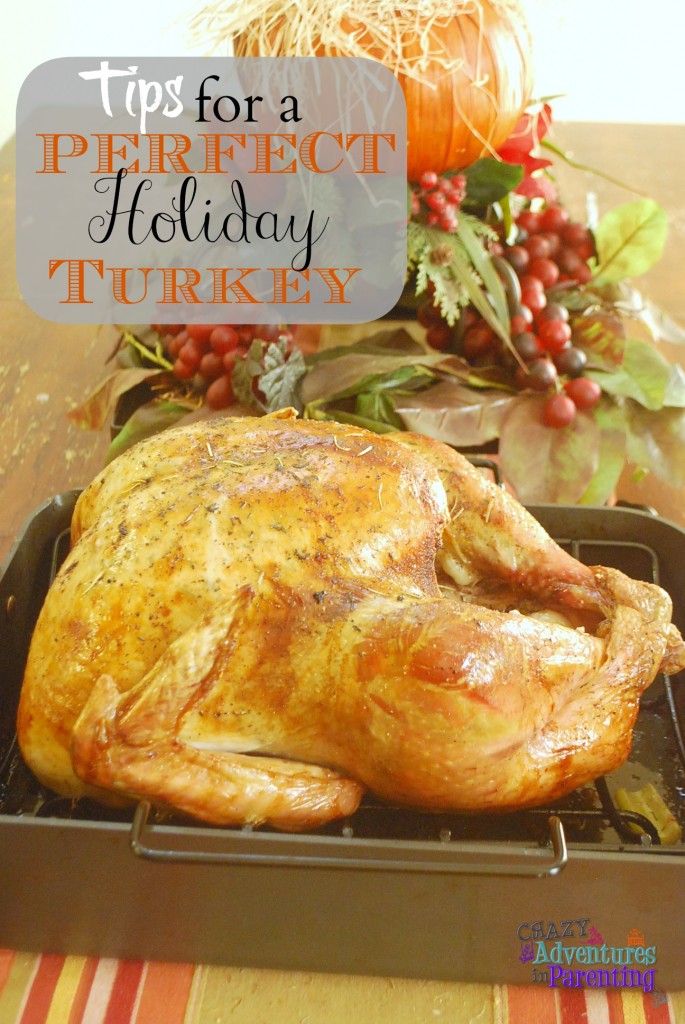 The Perfect Holiday Turkey Recipe
Author: Lisa Douglas
This scrumptious turkey recipe is juicy, moist, and is worth every second of your preparation time.
16 pound turkey
¼ cup kosher salt
¼ cup fresh-cracked pepper
1 pound softened butter or butter substitute (I know this sounds like a lot, but you need it)
4 tablespoons extra-virgin olive oil
2 tbsp fresh thyme, coursely chopped, or dried
2 tbsp fresh sage, coursely chopped, or dried
3 sprigs rosemary, coursely chopped, or 1 tbsp dried
1 tablespoon bread crumbs (seasoned or unseasoned, your choice)
1 large onion, sliced
4 large carrots, peeled and coursely chopped
3 celery ribs, coursely chopped
2 cloves garlic, crushed
1-2 cans cream of mushroom soup for gravy (or use the homemade gravy recipe below)
Homemade Gravy Recipe
⅔ cup organic butter
⅔ cup all-purpose organic flour
2 tbsp Mrs. Dash table blend
¼ teaspoon black pepper
1 teaspoon celery seed
2½ cups turkey drippings and/or organic chicken broth
1⅓ cup organic milk
Preheat oven to 350 degrees.
Wash turkey and dry off with towels.
Rub turkey with olive oil, and use aluminum foil to shape and form a "shield" over the breast only
Take foil off carefully, still in breast-shape, and set aside for later.
Sprinkle turkey with salt and pepper all over, to include inside the cavity.
In a small bowl, mix softened butter (or substitute) with the chopped herbs, a little salt and pepper, and bread crumbs.
Gently push your hand between the skin of the turkey and the turkey breast to separate the skin from the breast; spoon some of the herbed butter mixture between the skin and the breast, massaging the butter down into the bird. Ensure the butter is evenly displaced throughout the breast meat. Try to use most of the butter under the skin, with a little placed like "pats" of butter above the skin.
In a large roasting pan for the turkey, place rough-chopped vegetables at the base of pan, placing the turkey on top, and place aluminum foil "shield" back on top of the turkey breast, and place in oven, LEGS FIRST, at 350 degrees.
Let the turkey cook for one hour completely untouched with the foil "shield" on top.
After an hour, untouched, remove foil and baste with a brush.
Return to oven and baste turkey every half hour or so.
Once the turkey breast reaches at least 161 degrees, take it out of the oven and let it rest for 15 minutes in the pan on your countertop. Cover it with something, like a lid, more foil, or, what I usually do is use foil and a large kitchen towel.
After the 15 minutes rest time, remove the turkey from the pan and over to a cutting board or platter.
Strain all the drippings with a fine strainer and remove the fat from surface with a spoon for gravy.
Place the natural drippings in a sauce pan and bring to a simmer.
Here you will take 1 or 2 cans of cream of mushroom soup (or gravy, instructions below) and add to drippings and whisk until bubbly for gravy.
For Homemade Gravy
Melt butter in a medium saucepan; add flour and blend to form a Roux

Add the turkey drippings/chicken broth and milk, whisking the Roux into the liquid, until the thick roux lumps are gone.

Heat slowly until bubbly, stirring constantly, until thickened.

Recipe by
Crazy Adventures in Parenting
at http://crazyadventuresinparenting.com/2012/11/tips-for-the-perfect-holiday-turkey-recipe.html