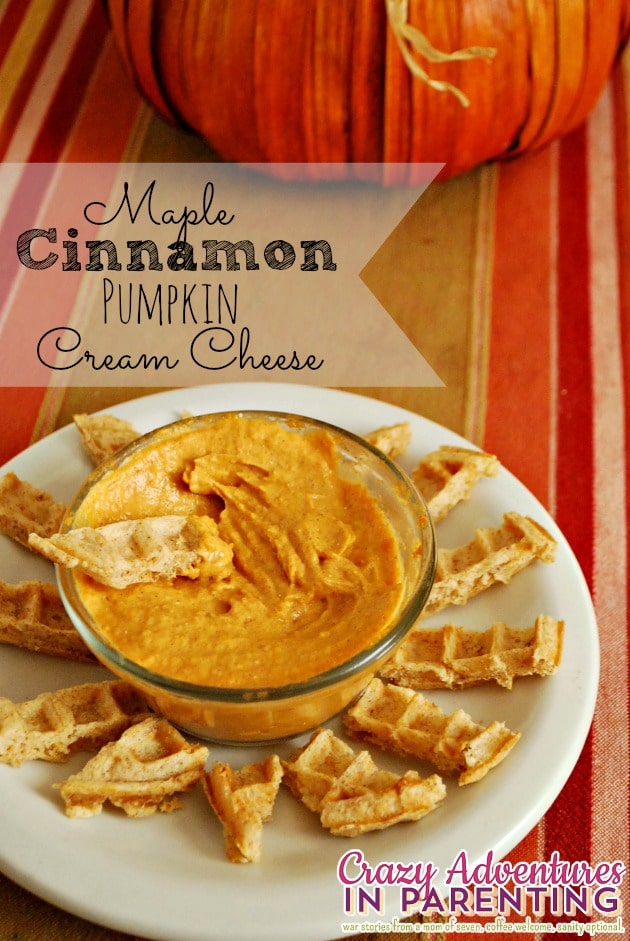 Maple Cinnamon Pumpkin Cream Cheese Dip #EggoWaffleOff
Author: Lisa Douglas
Prep time: 5 mins
Cook time: 5 mins
Total time: 10 mins
This creamy pumpkin dip is not only fun but flavorful and really helps ring in autumn for your breakfast dish.
3/4 cup canned pumpkin
1 teaspoon cinnamon (or more to taste)
1/2 cup whipped cream cheese
2 teaspoons maple syrup
Your choice of Eggo® Nutri-Grain® Whole Wheat Waffles, Eggo® Seasons Limited Edition Pumpkin Waffles, or Eggo® Cinnamon Brown Sugar Thick & Fluffy waffles
While your waffles are toasting, whisk together the ingredients in a medium bowl.
Once toasted, cut your waffle in half, and then cut up along the lines to make waffle slices.
Serve the dip in a small ramekins surrounded by the waffle slices.
Recipe by
Crazy Adventures in Parenting
at http://crazyadventuresinparenting.com/2013/10/maple-cinnamon-pumpkin-cream-cheese-dip-eggowaffleoff.html