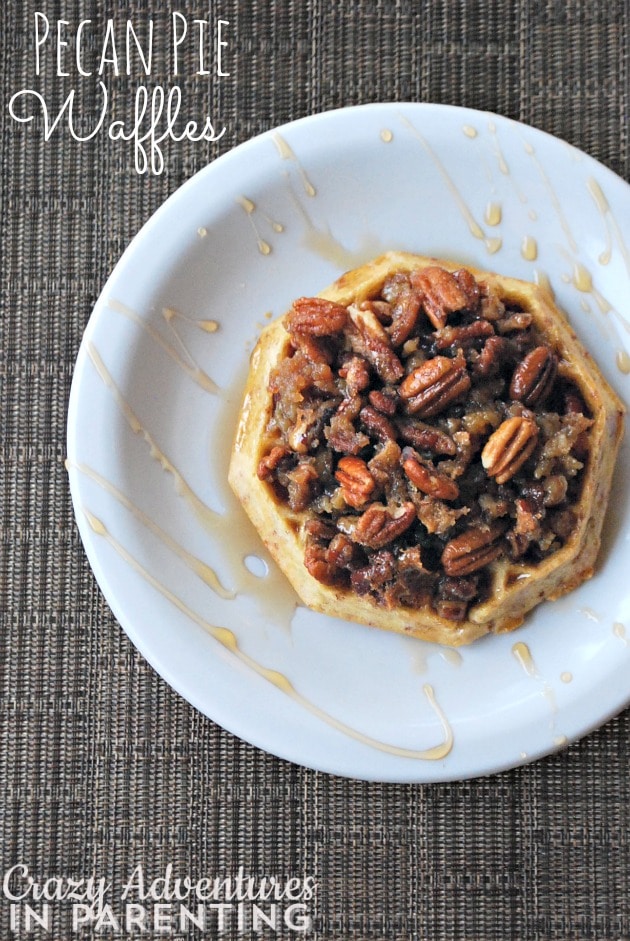 Author: Lisa Douglas
Prep time: 5 mins
Cook time: 5 mins
Total time: 10 mins
This dessert-y breakfast would be a perfect brunch item or celebration for someone, don't you think?
Eggo® Cinnamon Brown Sugar Thick & Fluffy waffles
Couple teaspoonfuls of my Pecan Pie Topping per waffle
Real maple syrup
Additional pecans or whipped cream (optional)
Toast your Eggo® Cinnamon Brown Sugar Thick & Fluffy waffle until lightly golden brown and crisp, but not overdone.
Warm up the pecan pie topping in the microwave, stove, or in an oven safe container (if you use a toaster oven, like I do)
Place a dollup of syrup on the bottom of the plate to rest the waffle into.
Spoon the pecan pie topping over top, spreading it into each of the crevices (as little or a lot as you'd like, that's why it's handy to have this stuff on hand) :)
Drizzle generously with real maple syrup and serve warm.
Recipe by
Crazy Adventures in Parenting
at http://crazyadventuresinparenting.com/2013/10/pecan-pie-topped-waffles-eggowaffleoff.html