(I am a compensated Great Day Farms ambassador.)
One morning, I found myself wandering down the streets in NC half-starving. I can't recall where I was going so early in the morning, but it was shortly after I had dropped the kids to school, and it wasn't until I passed a Sonic restaurant that I noticed my stomach grumbled. I specifically remember it stuck out in my mind that they'd just started serving their fancy coffee drinks, and while I hadn't ever eaten breakfast there before, my grumbly tummy was aching for a little egg and coffee action. So, I tried it. Hello, caffeinated goodness, and cheesy egg with jalapeño. Oh my gosh! This was my first taste of jalapeños – and I was in love! The flavors were engrained in my brain, and ever since, I enjoy eating jalapeños and making breakfast wraps with them. (Since my kids don't care for jalapeños when I make their wraps, I add them in at the end for my husband's wraps at the end for those who want them.)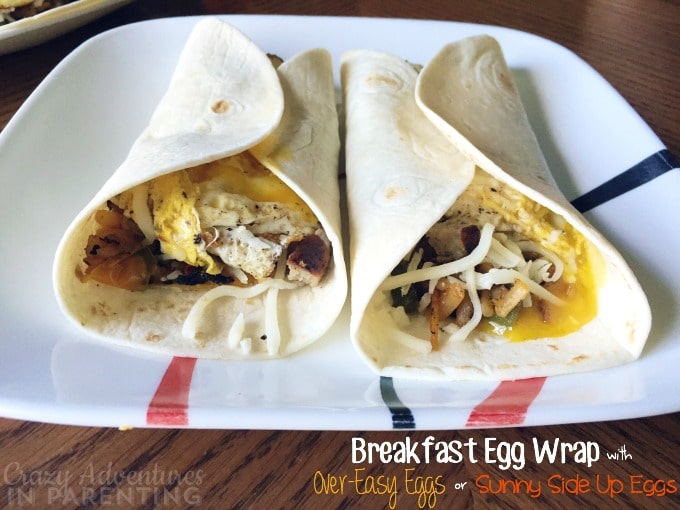 My Favorite Breakfast Wrap Recipe using Over Easy or Sunny Side Up Eggs
Their egg was served scrambled, and (because it was Sonic) they included tater tots into their wrap. While yummy, I knew it could be improved by making the eggs over-easy or sunny side up, using hash browns, and adding sautéed veggies.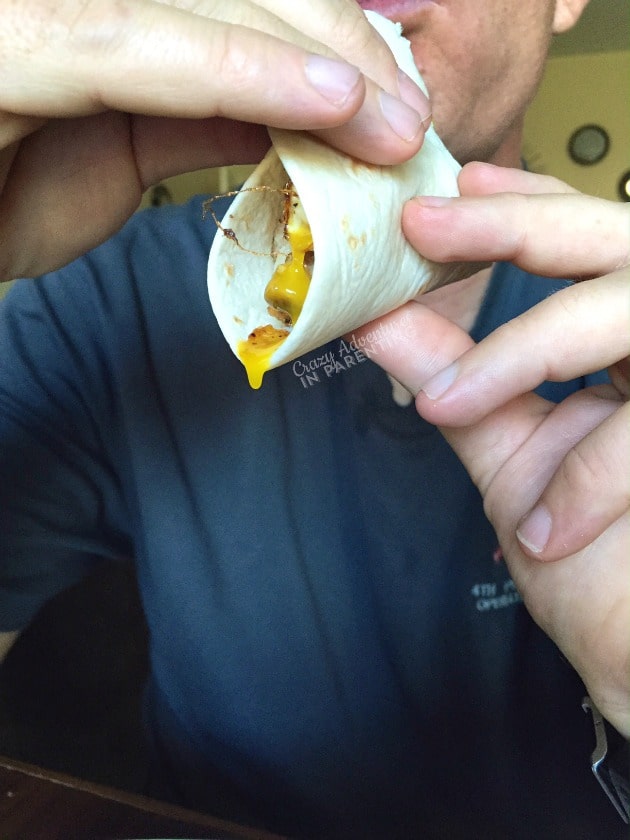 How to Make My Favorite Breakfast Wrap Recipe
In a small pan, start frying up your link sausage (you could use ground, but I love the little link sausage in this recipe).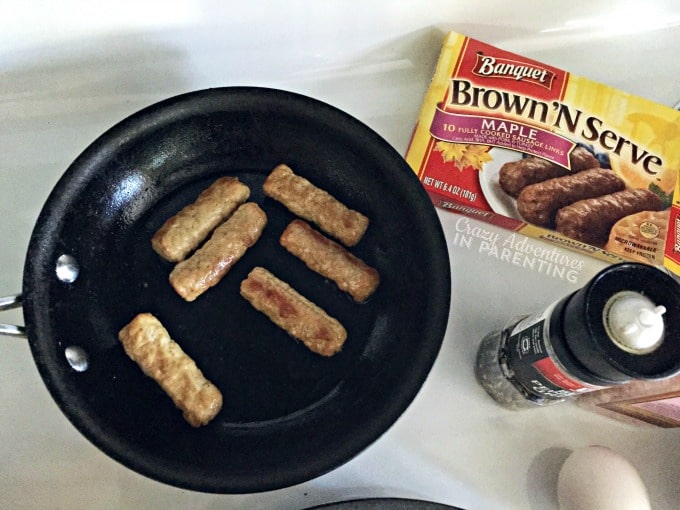 In a larger, sprayed skillet, start browning up your shredded hash browns with veggies.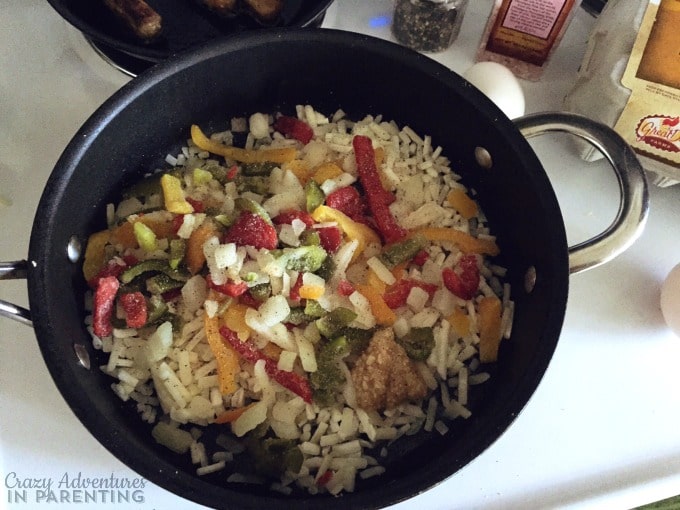 Add some chopped garlic and season well.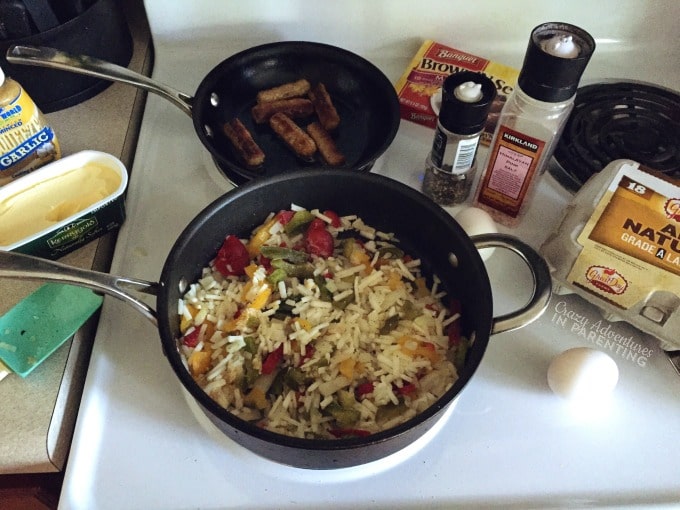 By sautéing the veggies with the hash browns, they won't get super crisp, but the flavors meld together WONDERFULLY. It's so outrageously delicious, I could eat forkfuls just like this! (But I resist)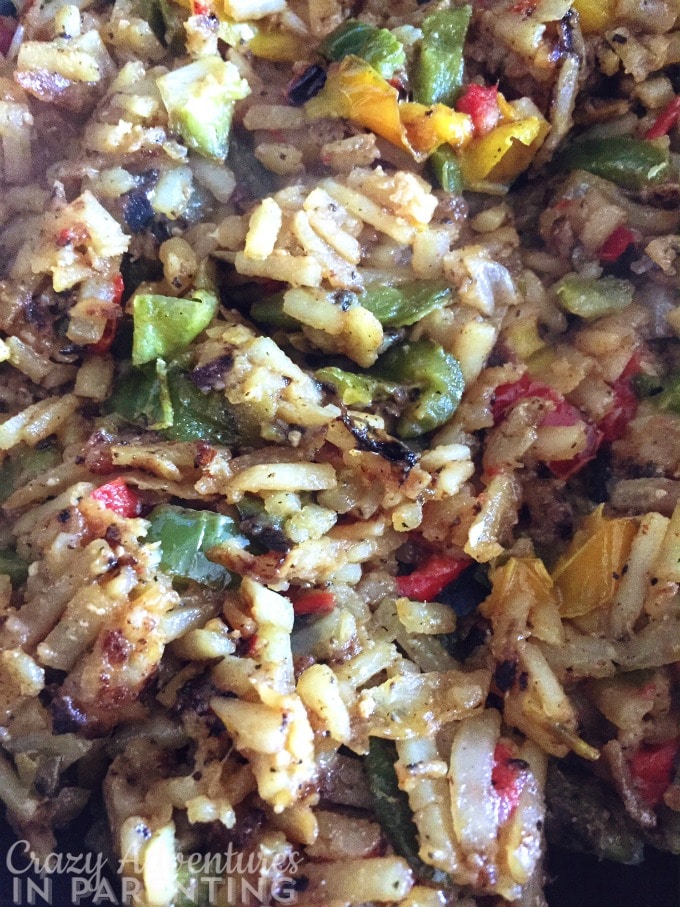 Once browned nicely, start cutting the sausage in half lengthwise then again in slices to make tiny bite-size pieces.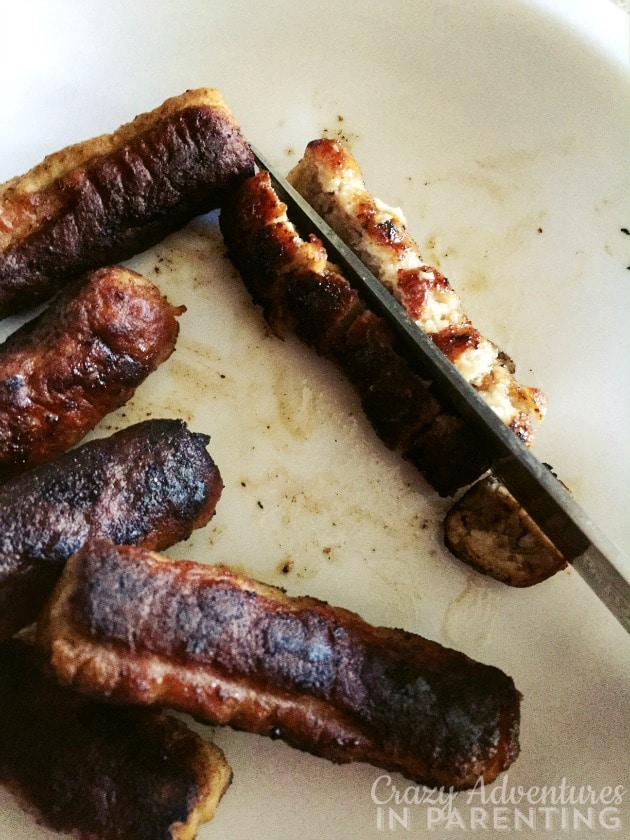 Set aside everything in order to begin preparing your eggs.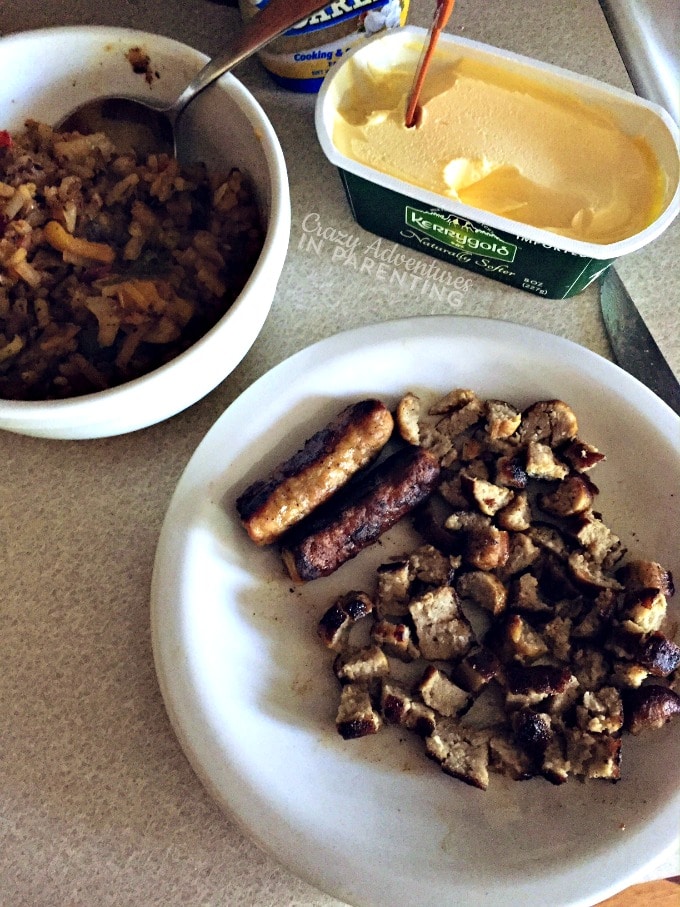 Generously spray then butter your pan for the eggs.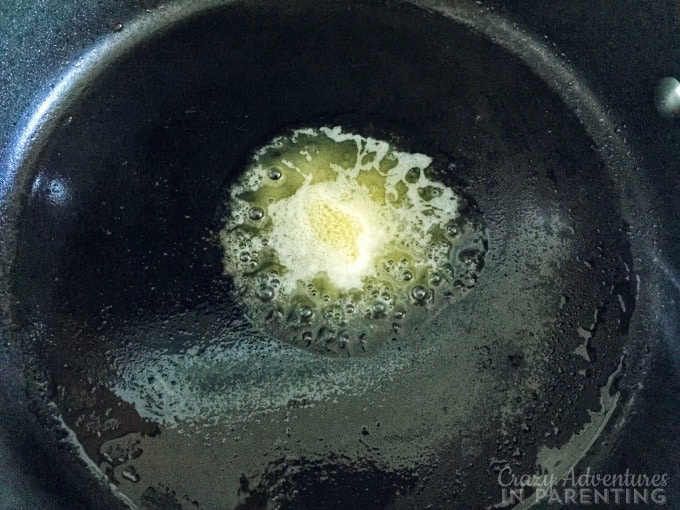 I reused the smaller skillet for the eggs, and prepared two eggs at a time (for two wraps at a time), but you can use your larger skillet to do four (or more) eggs at at time (whatever you feel is easier for you). Season them well.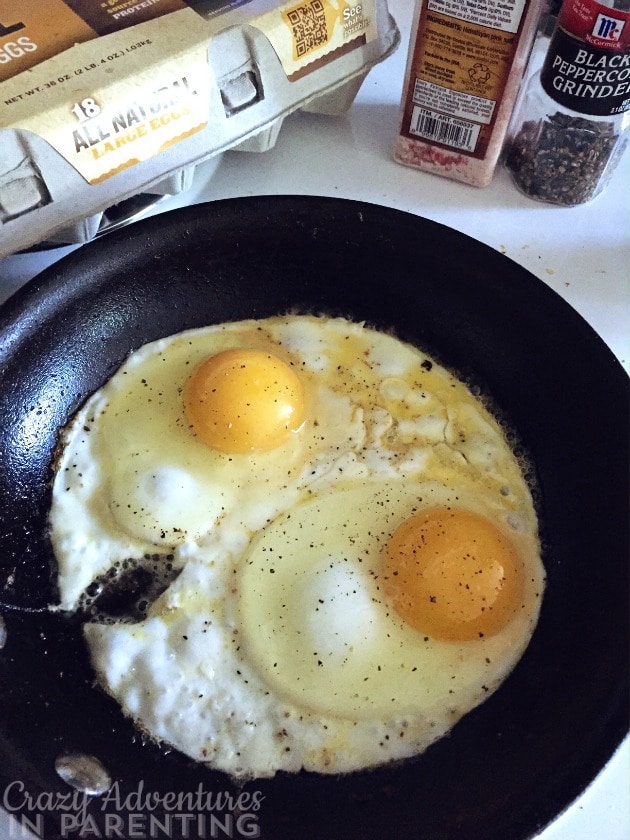 While the eggs cook, start layering potatoes/veggies into the center of your wraps. (You can add jalapeños here if you desire.)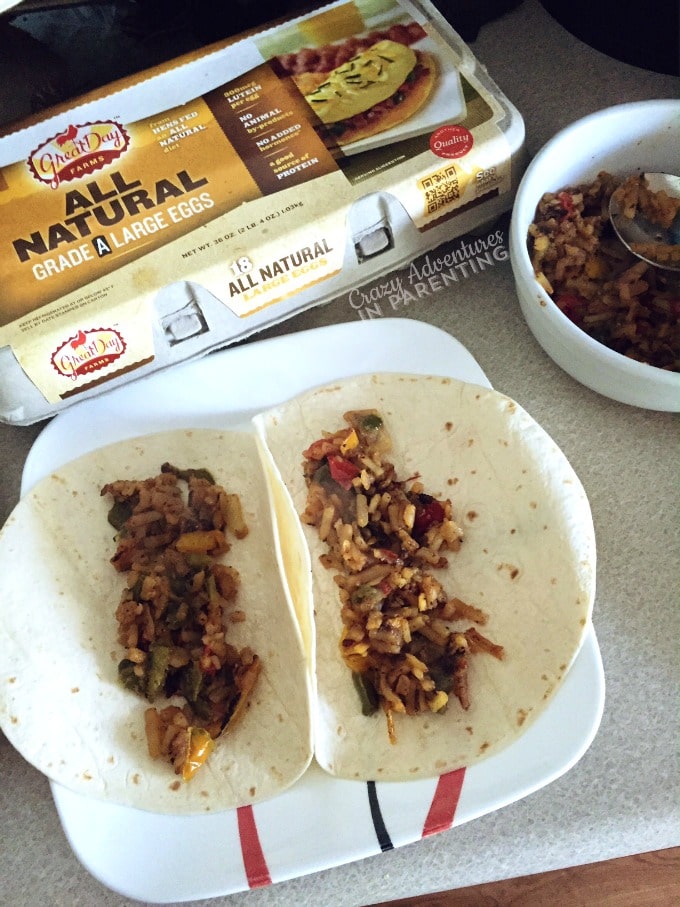 For my husband's fried eggs, I separated them in the pan using my spatula, to make them easy to get out and onto the wrap.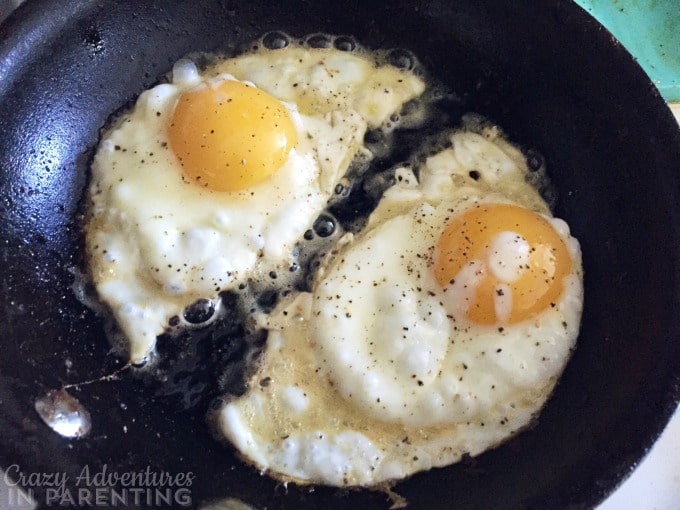 Add the cut up sausage on top of the potatoes while your eggs are still cooking. Add shredded cheese here, too.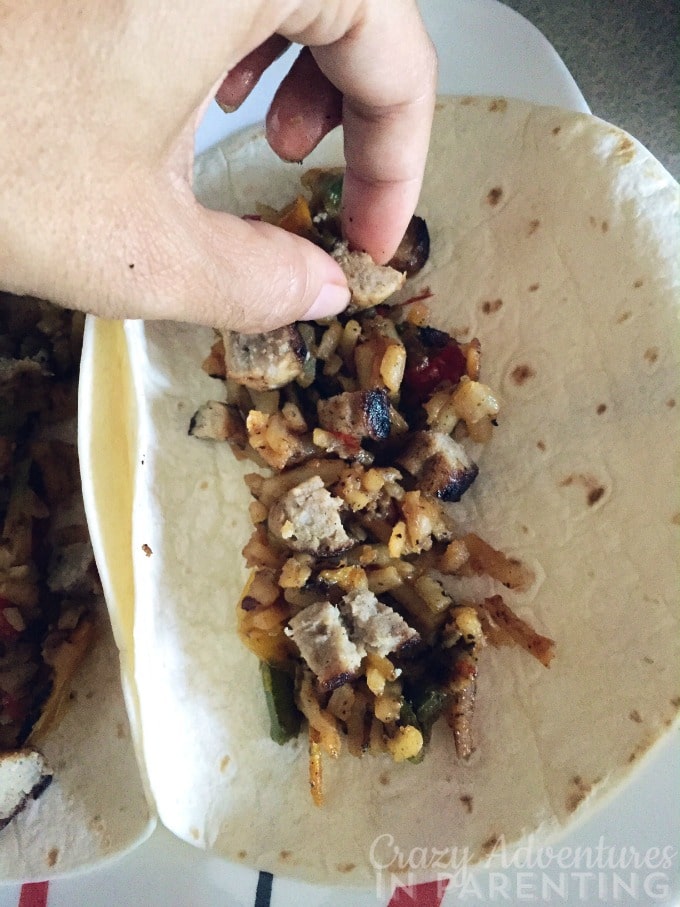 Once cooked, add your eggs right on top.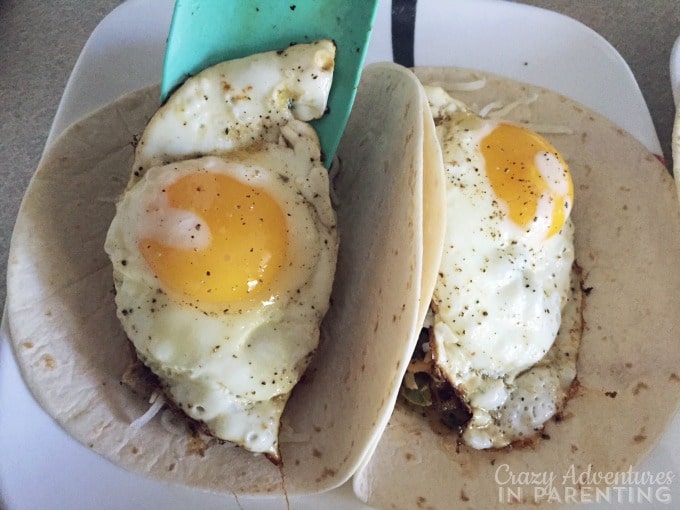 Pinch together the top to move it around the plate, if needed, and serve!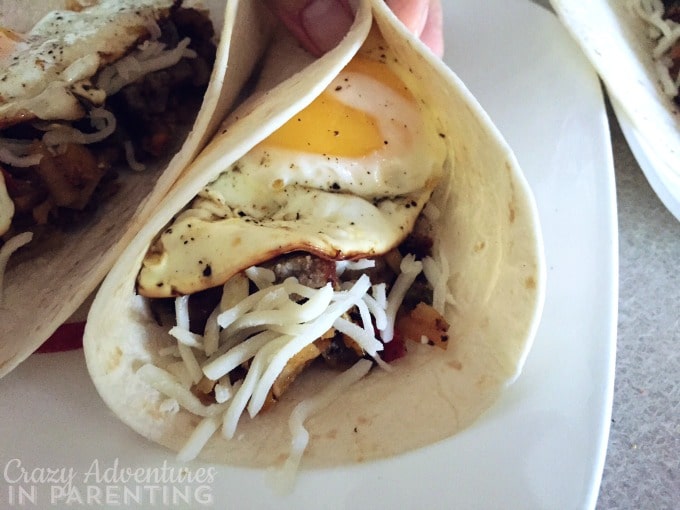 My husband adores his eggs sunny side up, while I prefer over easy. The only difference in steps here is flipping the eggs before serving, and waiting to cut them apart until that point. But that's it!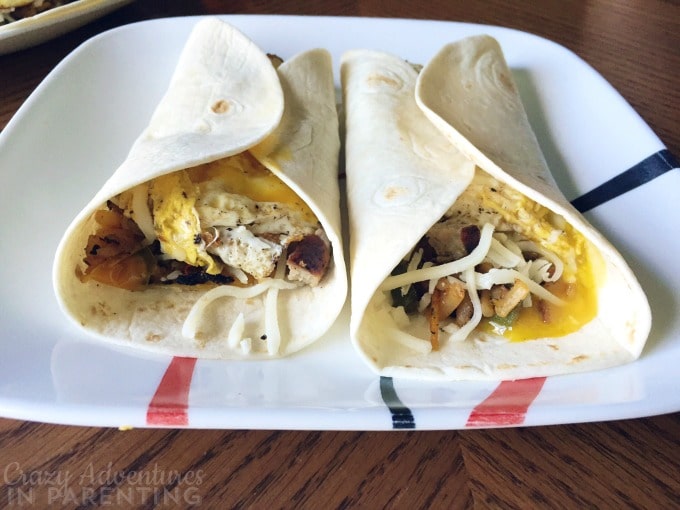 My over easy eggs exploded as soon as I set them down into the wrap. YUM!!!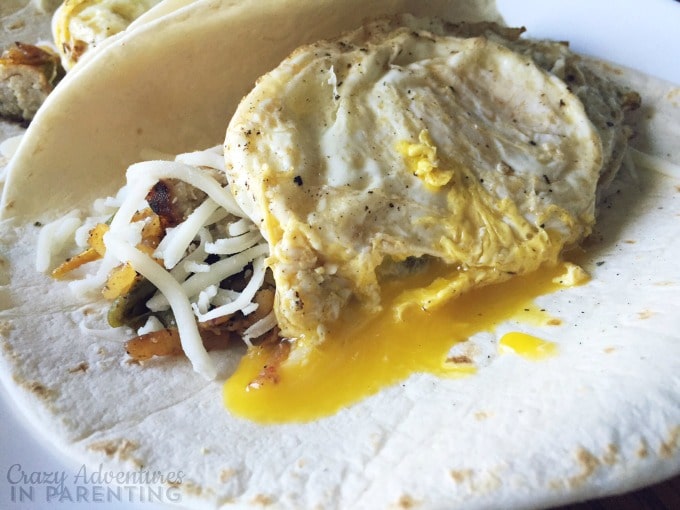 My husband was quite appreciative that his didn't explode until he was about to eat it. Look at it, about to burst!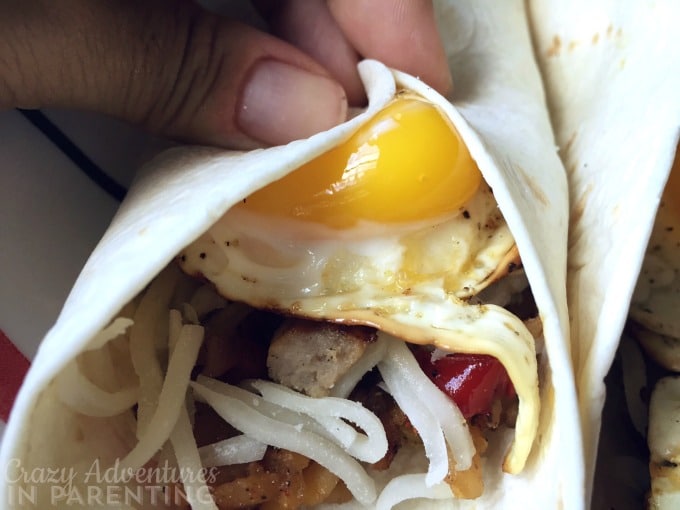 What's your favorite way to eat your eggs? Do you enjoy wraps, too? Since I eat eggs everyday, I'm always looking for ways to spice things up. Don't forget to check out the full recipe on the Great Day Farms website, and ENJOY!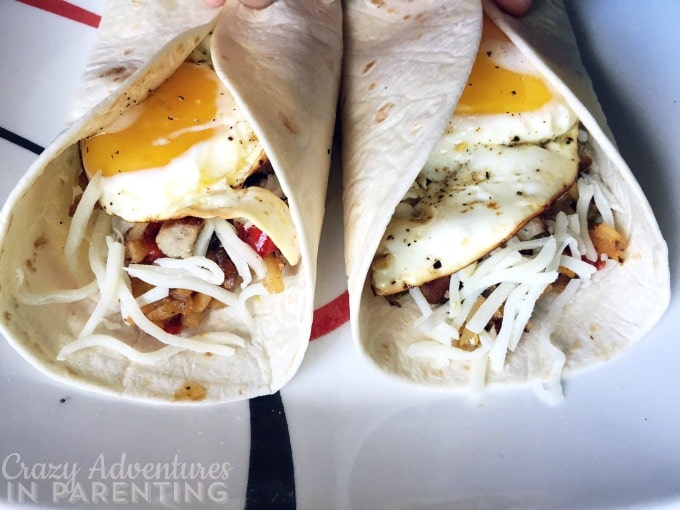 I'm really excited to share that, starting November, I'm going to be preparing egg recipes for you with a new, sister company of Great Day Farms called Goldrich Eggs, now carried in Walmart stores (as of last week).

Follow Goldrich on Instagram, Facebook, Twitter and Pinterest and stay tuned for beautiful, golden egg-filled recipes soon!