Who loves spinach? Get ready for these delectable spinach balls recipe which can be made gluten-free, no-carb, and with the always tasty Great Day Farms eggs.
(I am a compensated Great Day Farms ambassador.)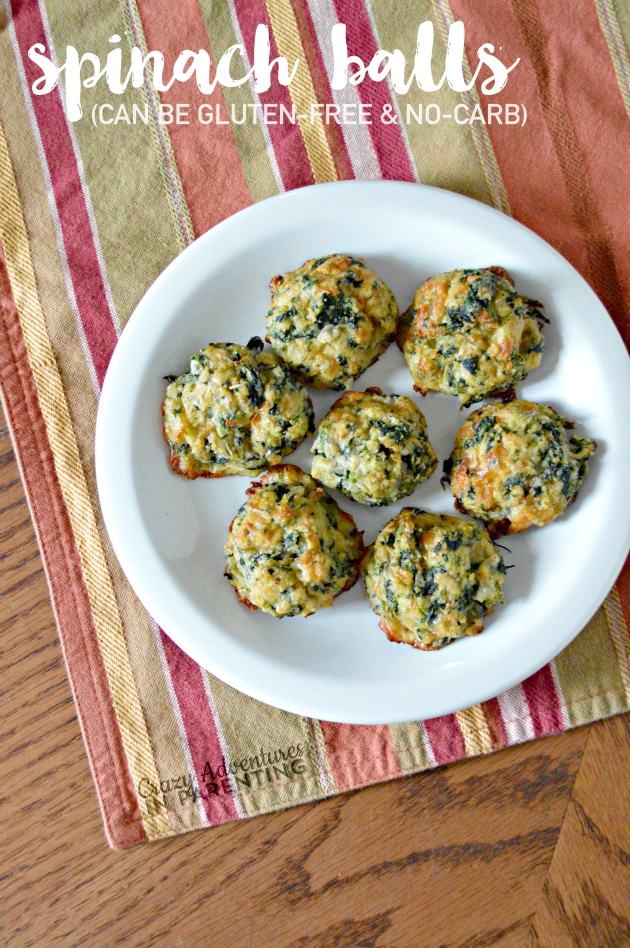 Spinach Balls
I pretty much love spinach everything. E-v-e-r-y-t-h-i-n-g, yo! I love it in my smoothies, I love it as a dip, quiche, lasagna, and more! When a neighbor-friend of mine came over one day with spinach balls and dill dip, I nearly jumped out of my skin, squealing in excitement to sample her recipe (and then, afterwards, beg for it, lol). I loved every single morsel of what she created, and decided to take on a version of the recipe myself with potential alterations for those who choose to go gluten-free/no-carb, like I do.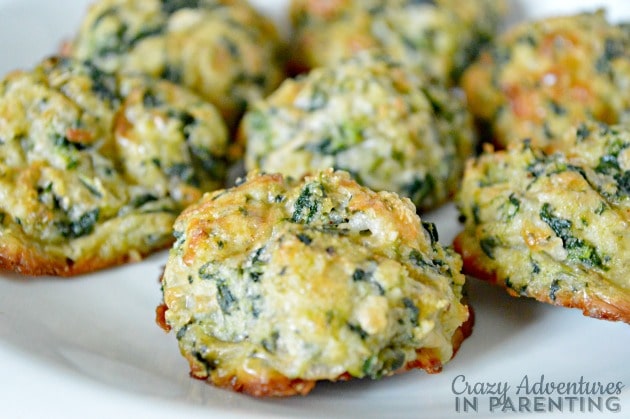 Spinach Balls Recipe
When you've got company coming over, or you're bringing a dish to a friend's party, you want something TASTY, right? With football season in full swing, I always like to change-up what I bring while keeping the dish simple and replicable. This recipe could easily be doubled or tripled for larger crowds (or for bulk cooking to snack on yourself, ahem), it is THAT GOOD! Let's get to it!!
Preheat your oven to 350; whisk together your eggs in a bowl, and season generously.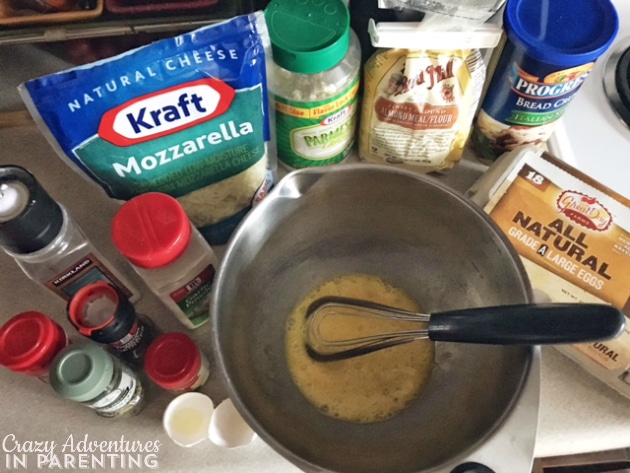 Add your thawed and drained spinach to the whisked eggs, mix together thoroughly until spinach is well covered by the egg. Add in the remaining ingredients, stir well, until well-combined. To make it gluten-free, use almond flour instead of regular flour, and omit the bread crumbs, adding in the same amount of almond flour as you would have added in bread crumbs. The almond flour tastes just as delicious (just be sure to season more generously). I mashed the spinach multiple times while mixing, to ensure it's all broken apart and mixed well. Get a little elbow grease into it, you want to be sure everything is well-mixed, so every bite is even and delectable as the next.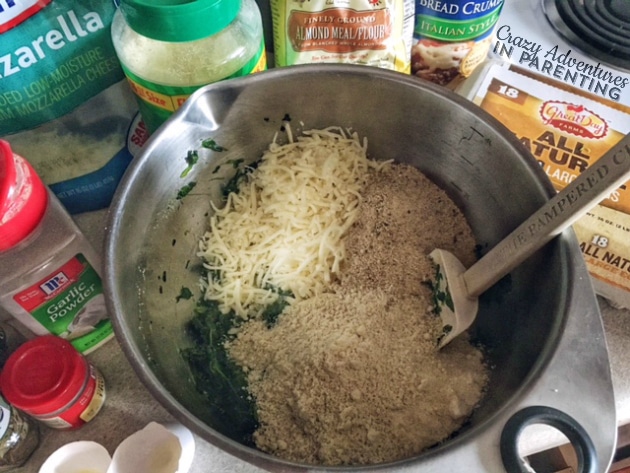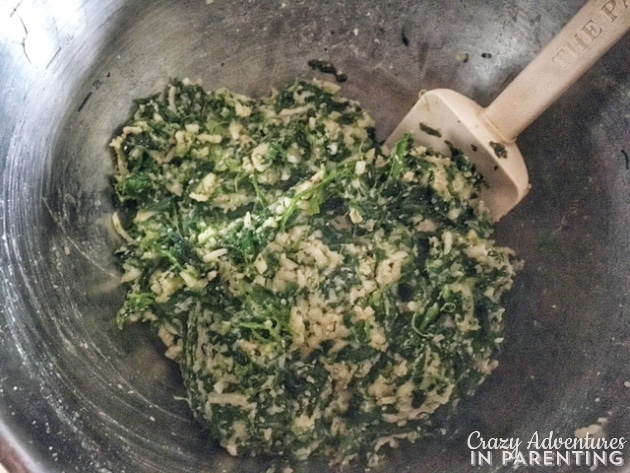 Using a cookie scoop, a meatballer, or just a teaspoon and your hands, form a little scoop into the shape of a ball and place on a sprayed/lined cookie sheet or pizza stone. They don't rise or spread, so you can put them pretty closely together on the sheet/stone.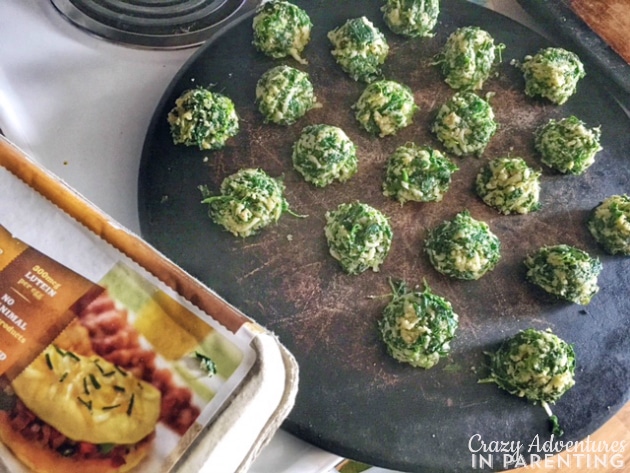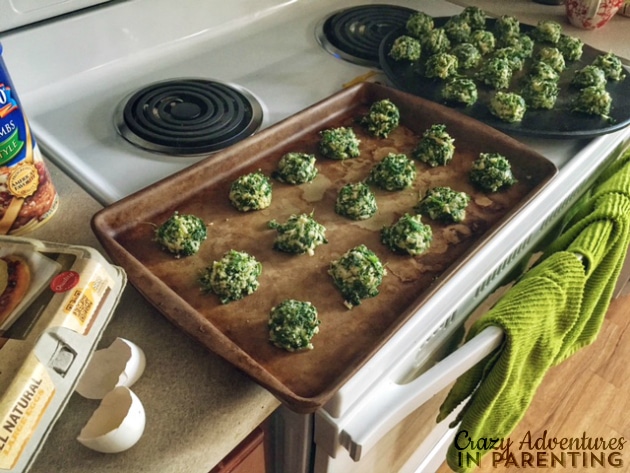 Bake until golden brown on top. This will seemingly take FOREVER (it doesn't). Try not to pace frantically in the kitchen while eagerly awaiting these to finish baking, the smells from your oven will beckon you – go clean something! LOL!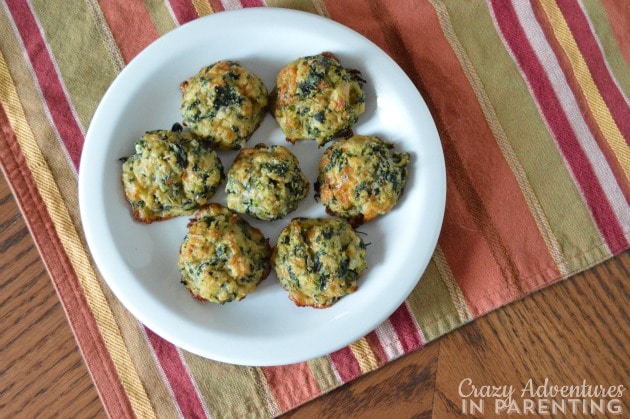 But, oh!! When they're ready, remember to let them cool, or you'll burn the roof of your mouth, and then we'll all be sad, because you won't be able to binge-eat, err, have a couple, responsibly (ahem). Let them cool at least 5-10 minutes, it will be agonizing to wait more (I KNOW IT, FRIEND), but you can do it!! I have faith in you!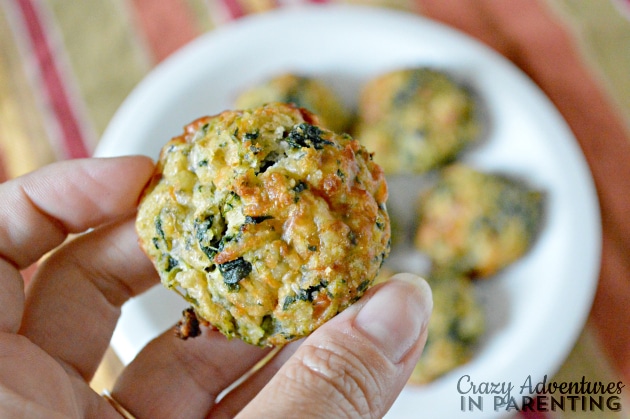 Get ready to devour the awesomeness! Check out the insides of 'em, sooooo super yum!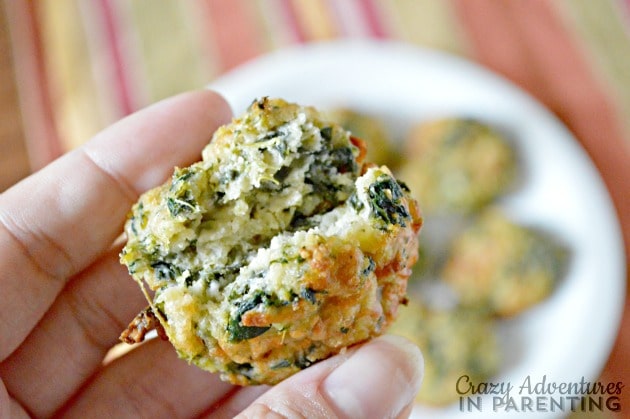 And if you're not bringing these to a party or get-together, don't forget to share with a neighbor or friend (or two)! You can help make someone else's day!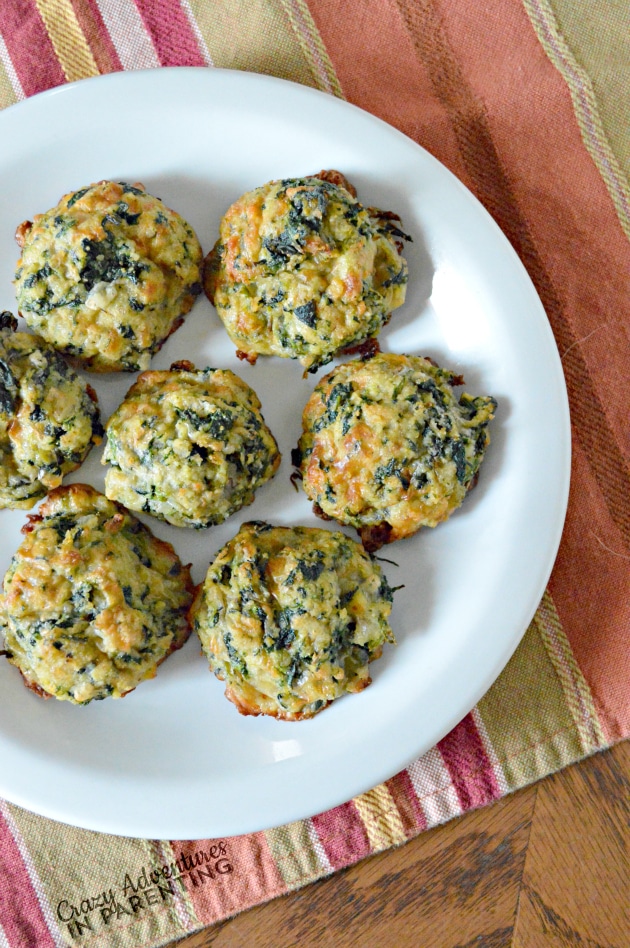 Other delicious appetizer recipes to try: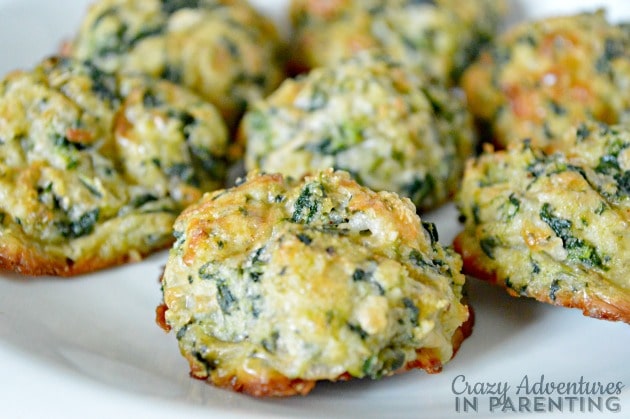 Spinach Balls (Can be Gluten-Free/No Carb)
Who loves spinach? Get ready for these delectable spinach balls recipe which can be made gluten-free, no-carb, and with the always tasty Great Day Farms eggs.
Print
Pin
Rate
Ingredients
1

frozen package of spinach

10-12 oz, thawed and thoroughly drained

2

cups

shredded mozzarella

1/2

cup

parmesan cheese

shredded

1/4

cup

whole wheat pastry flour

all-purpose flour, or almond flour (for gluten free). You may need more depending on moistness of spinach.

1/4

cup

bread crumbs

3/4

teaspoon

garlic powder

2

teaspoon

italian seasoning

oregano, rosemary, sage, thyme

2

Goldrich/Great Day Farms eggs

beaten

fresh ground salt and pepper
Instructions
Whisk together eggs in a big bowl, season the egg, add in spinach, mix until well combined.

Add in shredded mozzarella, mix well.

Add in remaining ingredients, blend and mash completely.

Using a cookie scoop or teaspoon, form into small balls (the size of a meatball) on a sprayed cookie sheet or pizza stone.

Bake for 15-20 minutes, or until golden brown on top.

Let cool for five minutes before serving.

Can be stored in fridge and served cold, or reheated again.
I hope you ENJOY!