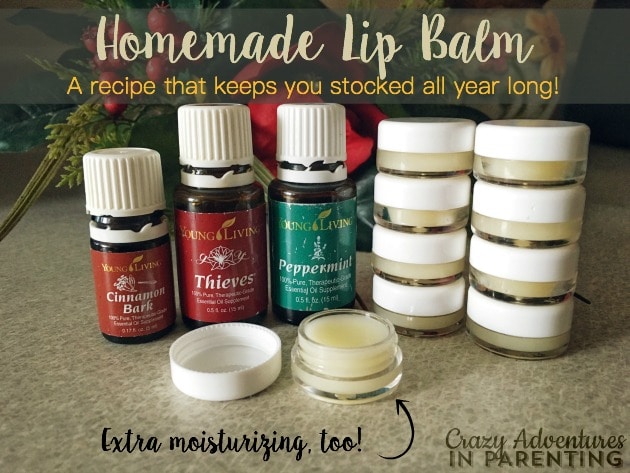 Homemade Lip Balm Recipe
My toddler has a fascination with using my lip balm. She loves using them and pretending she has "wipstick wike mommy." She doesn't just stop at her lips, however, she'll smear it all over her mouth, her chin, her skin around her mouth, and keep going and going and going. Then, she twists the lip balm until it breaks 🙁 It never fails, even when I oversee her usage, I turn my back for a SPLIT SECOND, and kablooey! My favorite lip balms bite the dust 🙁 Usually, I use the Young Living lip balm set, but I'm such a lip balm addict, so long as they're all-natural and organic, y'know? I hate dry lips, man! That's why I knew I had to come up with a better way, and forget the tube kind.
Little did I know, I already had all the ingredients (and thensome) to make this spectacular, moisturizing homemade lip balm! I'd stocked up on plenty of ingredients to make homemade lotions, bath salts, body butters, bath bombs, dish tabs and more, little did I know I had the lip balm ingredients on hand! Woohoo! I canNOT believe how deliciously smooth it turned out to be, how little I have to use and how great it works! Being out in the sun all the time, that dreaded lip dryness has reared its ugly head, and no matter how much I drink, I can't seemingly keep them moisturized enough. Now, a quick swipe-swipe with my new homemade lip balm, and they are SO moist and very lightly scented, too. I love it!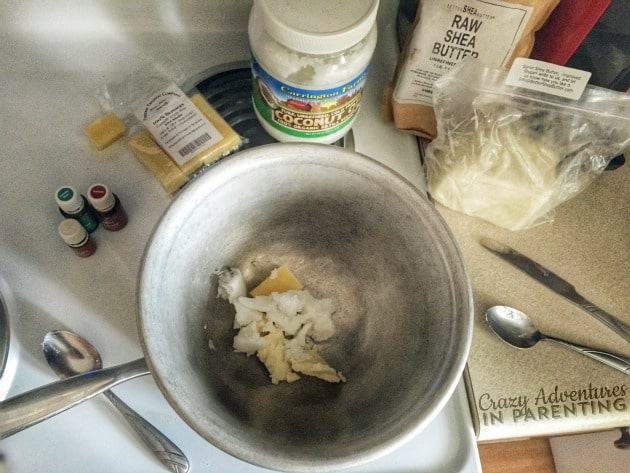 How to Make Homemade Lip Balm
I got all my ingredients together and used a metal bowl over a medium sauce pan, kind-of like a double boiler, y'know? Once the water comes to a rolling boil, the ingredients begin to melt in the bowl.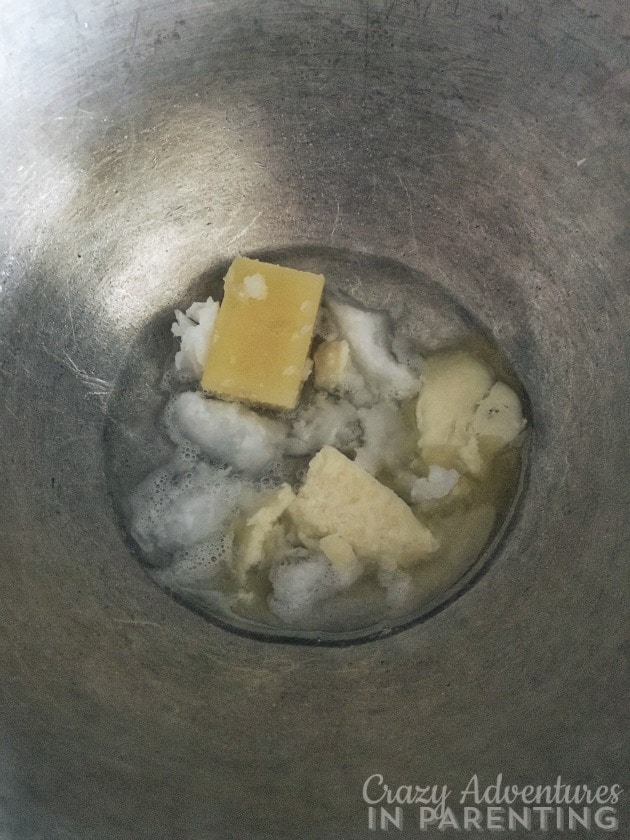 At this point, it's a race! You've got to remove the bowl from the heat, but you've got to add in your oils quick, mix together, then get 'em poured into the lip balm pots before it starts to harden! It can be tooooough! You've got to act fast, and have a steady hand (I may have spilled juuuuust a little), but MAN, are the end results WORTH IT!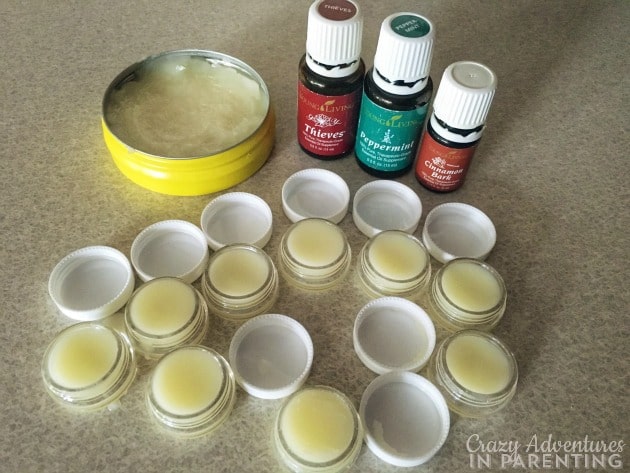 I already had 9 lip pots on hand, but my recipe ended up making so much, I had to use an old Rescue Remedy tin for the rest! :O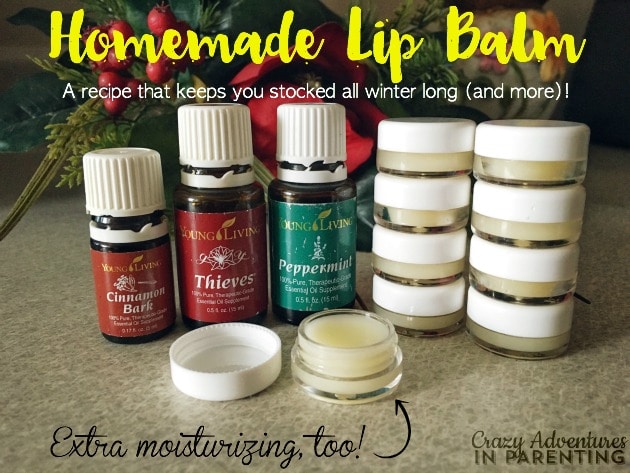 Homemade Lip Balm Recipe
Lisa shares her recipe for a super moisturizing lip balm to help with lip dryness.
Print
Pin
Rate
Instructions
Measure all your ingredients (except for essential oils) into a double boiler or metal bowl over a medium-sized pot with boiling water.

Mix gently with a metal spoon as the ingredients begin to melt.

When ingredients are fully melted, quickly remove from heat and add in essential oils, stirring quickly.

Before it begins to harden, pour quickly into lip pots with a steady hand, but don't worry! If it spills, you can wait until it begins to harden, remove it from the counter/table, and re-add it back into the mixture to soften and pour again. (But still, act fast!)

Lip balm will cool within 10-15 minutes (in the small lip pots, longer for the larger tins/containers) – wait until it's completely solidified and cooled before moving.
These homemade lip balms last a long while, too! So don't be scared to share with friends, family, teachers, or to give as a gift to someone you care about. Ordering more lip pots so I can not only dabble with different oils but with all-natural dyes, maybe, too?
What about you? Are you a lip balm fanatic as I am? Do you think this homemade lip balm might help you as its helped me?
2021 Essential Oil Deal for You!
Our Black Friday Deal last year was so popular, we've decided to DRASTICALLY improve on that offer for 2021 for the BEST YET! (Coupled with Young Living's HUGE promotions this month, too!) Check out all you can get for free for becoming a wholesale member (like Costco)!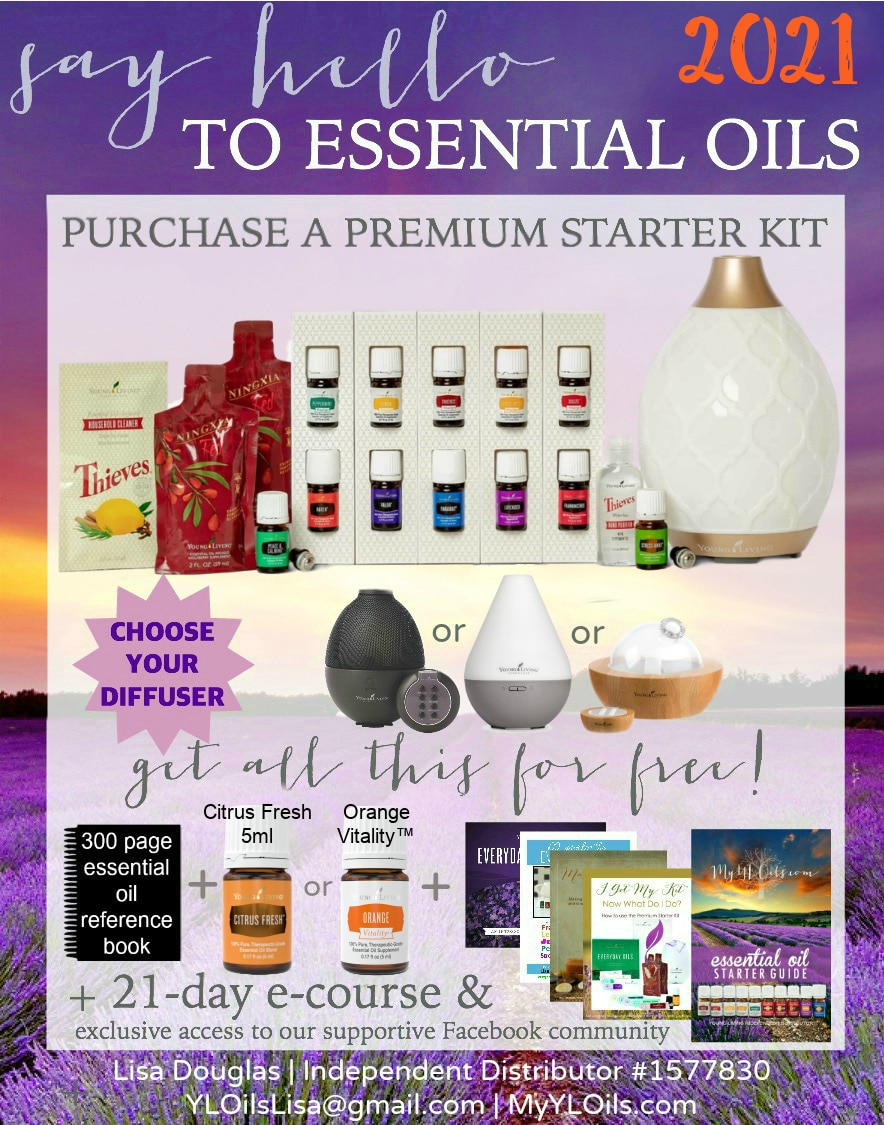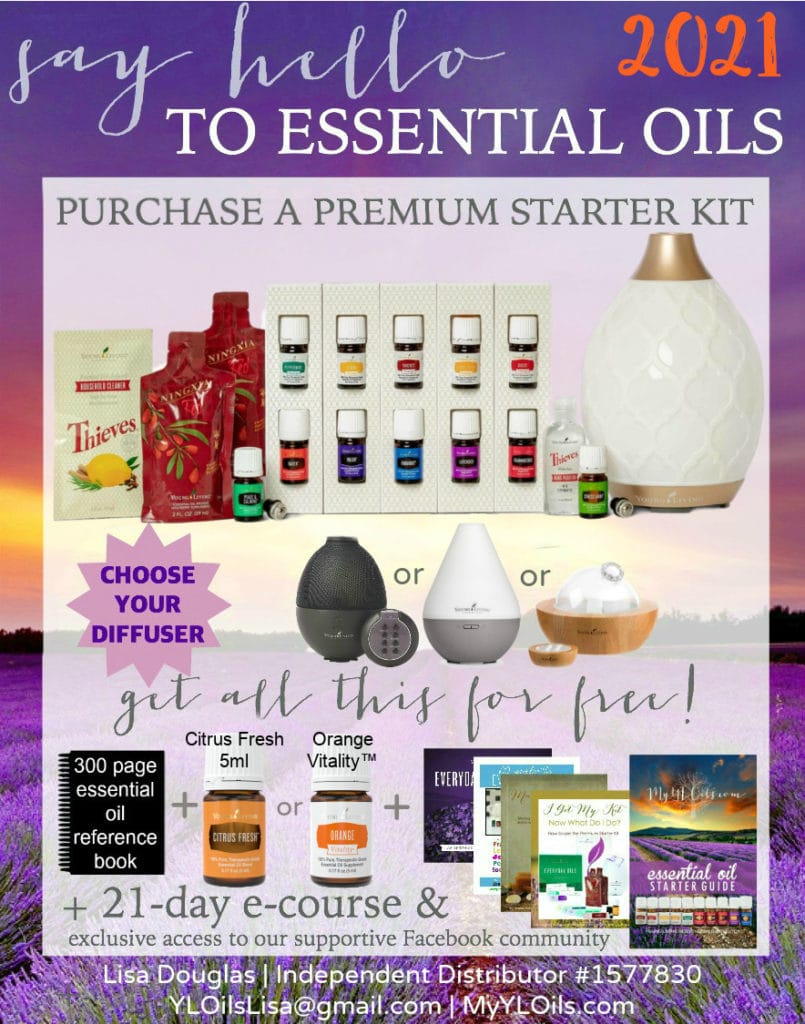 We love and trust using Young Living essential oils, having used them for years. For more information, check out my Young Living information page.