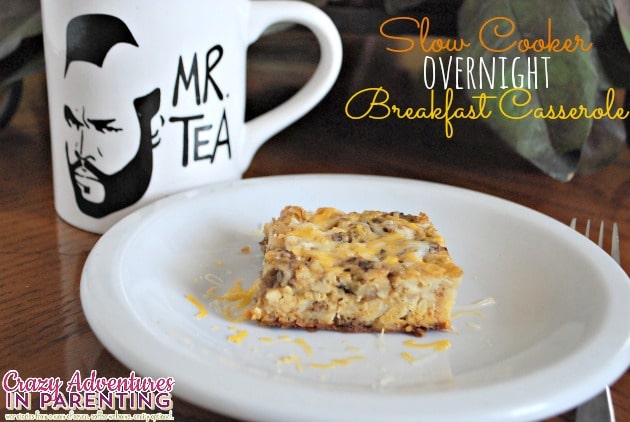 Slow Cooker Overnight Breakfast Casserole
Author: Lisa Douglas
Prep time: 10 mins
Cook time: 8 hours
Total time: 8 hours 10 mins
This breakfast is a quick fixer-upper that's super easy and super delicious to wake up using minimal effort
10 eggs, whisked
¼ cup milk, whisked with the eggs
1 package pork breakfast sausage roll, uncooked (can use a package of uncooked bacon, too)
½ bag shredded hash browns, frozen
½ cup shredded cheddar cheese
seasoning to taste (salt, pepper, garlic powder, onion powder, Mrs. Dash Table Blend, etc.)
Before you go to bed the night before you want to serve, spray cooking spray into your crock pot in the bottom and all along the edges.
Place your sausage first, breaking it into small pieces.
Lay shredded hash browns over top, sprinkling evenly over the sausage.
Season the hash browns/sausage mixture before adding the eggs
Pour whisked eggs over top the potatoes and sausage, ensuring everything is covered in egg.
Season a little again on top and cover to cook on "low" overnight.
(TIP: Don't forget to ensure your crock pot will not shut off after a certain time without staying warm some how)
Moments before serving, sprinkle shredded cheese over top to melt.
Recipe by
Crazy Adventures in Parenting
at https://crazyadventuresinparenting.com/2013/01/slow-cooker-overnight-breakfast-casserole.html