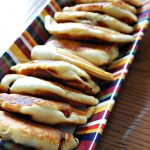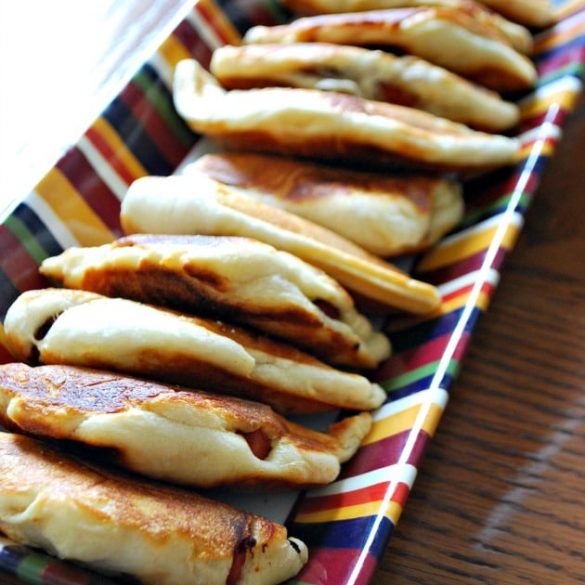 Print Recipe
Crescent Roll Hot Dog Pockets
These Crescent Roll Hot Dog Pockets work just like Mummy Dogs do except they're a smaller version and pressed into a sandwich maker instead.
Spray your

sandwich maker

with cooking spray and preheat.

Prepare your hot dogs on a skillet until browned on all sides and sizzling, about five minutes.

Open your cans of crescent roll dough one at a time, unraveling the dough but not breaking it into 8 triangles but 4 squares instead.

Cut your cooked hot dogs into halves.

Lay half of one square into the sandwich well, laying two hot dogs halves over the dough, and covering the hot dogs with the remaining dough, pinching shut.

Tuck any extra dough in between or underneath.

Repeat for the other side.

Shut the sandwich maker and wait until green light has indicated it's done, then wait an extra minute.

Slide your finished hot dog pockets to a plate to cool before cutting.

Remember to spray cooking spray before each set of pockets.