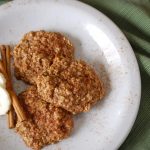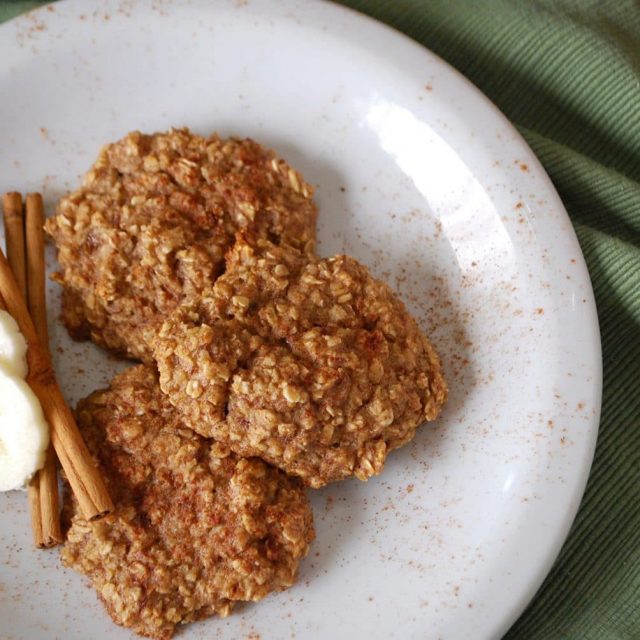 Print Recipe
Flourless Breakfast Oatmeal Cookies
I promise you, this breakfast oatmeal cookies recipe is THAT recipe. It's delicious, nutritious, gluten-free and fun to eat!
Preheat your oven to 350 degrees.

Mash your bananas, and add in the apple sauce, mixing until completely blended (resist the urge to eat this, I know it smells good).

Add additional ingredients, blending until mixed thoroughly, and then let the mixture stand for at least five minutes, so the oatmeal begins to soak up the mixture and expand a little.

Using a tablespoon, spoon heaping tablespoons onto a baking stone or sprayed cookie sheet, sprinkling with additional cinnamon over top.

Bake for 15-20 minutes, changing oven position about halfway through (moving from bottom rack to top, or from top rack to bottom), so that it will cook evenly and thoroughly.

Cookies will be done when browned slightly on top and seemingly sturdy and somewhat firm.

Let cool for five minutes before removing from cookie sheet or stone.