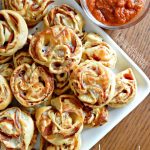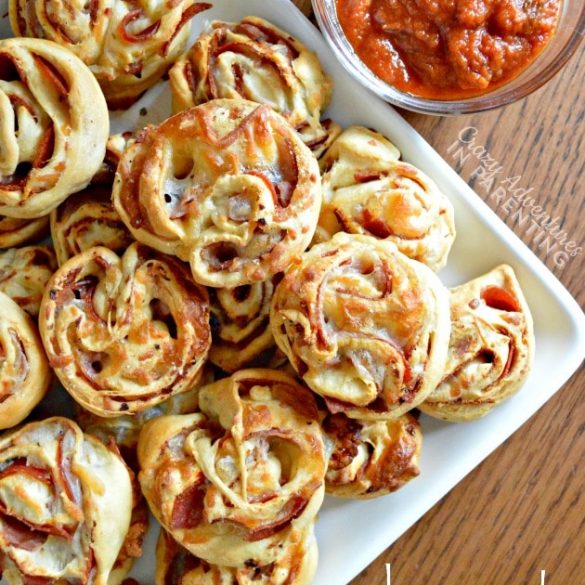 Print Recipe
Homemade Pepperoni Pizza Rolls for School Lunches
These homemade pizza rolls are simple and easy for kids' school lunches!
two rolls of crescent roll dough

or two packages of pre-made pizza roll dough

1

bag pepperoni slices

we use turkey

1

package Hillshire Farms Naturals Ham

bag of shredded mozzarella cheese

fresh-ground salt and pepper
Preheat oven to 350 degrees.

Unwrap the dough and roll it out onto a cutting board. If using crescent roll dough, press the seams together, but it isn't a big deal if there are still seams left.

Place your pepperoni slices onto the dough, evenly spread apart, but filling most of the dough's surface.

Cut the ham into tiny bite-size pieces and sprinkle over the pepperoni.

Add both cheeses, evenly.

Season well with seasonings over top.

Begin carefully rolling the dough from the bottom up to the top.

Place seam-side down before cutting with a pizza roller or super-sharp knife into 10-12 even sections.

If the roll is somewhat flat, press into itself to form more of a circle, and press the dough to meet the other side so that it stays.

Bake for 10-15 minutes on a sprayed cookie sheet, pan, or baking stone until dough is no longer doughy and lightly brown and a little crisp.

Let cool completely before serving or packing into your child's lunch box.