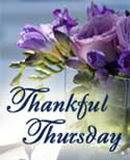 My youngest is 8 months old, and playing with the sheer drape at the back of our house, by the back patio right now. She's intently waving it around, banging on the glass, playing with her older brother's football. I love how everything is an adventure to them, everything is interesting and worth an intently focused look. I love the look she gets in her eyes when she finds something 'new' to her, even if she has seen it before, she fixates on it like its the best thing in the world.
Every month with my children, especially when they were little, I would say 'I love when she does this… this is most certainly the *best* month' But then next month some other trait would emerge that would melt me, and I'd declare that month my most favorite. Soon every month was my favorite, and rightfully so, with each new progressing skill/achievement, my heart grows exponentially.
I try to do the same with life. Recall what it must've been like at 8 months, and treat each day like that. Every second of every moment of every day with my children.
Spend some quality time with your family and enjoy your weekend! 🙂