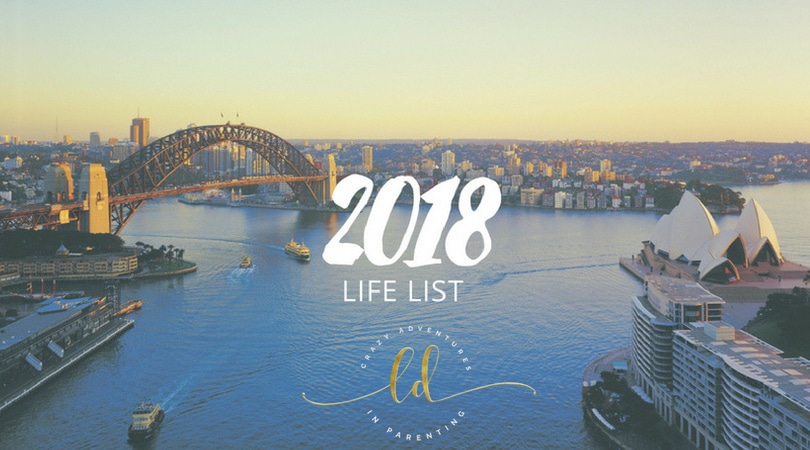 2018 Family Bucket List
Try new food – Oysters DONE!
Attend a metaphysical fair – DONE!
Create and sell my first piece of commissioned jewelry – DONE!
Repaired my own MacBook – DONE!
Hike the mountains here in Colorado
Be healed with reiki by a skilled healer – DONE!
Travel somewhere new
Create more art for our home – DONE and continuing!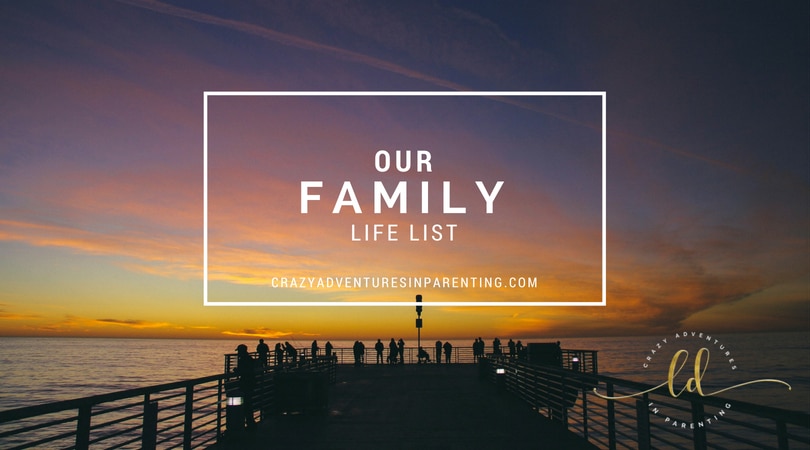 Our All-Time Family Bucket List
To create and own my own parenting magazine
See a Steelers home game
New Years Eve in Times Square (I've done this, but want to with my family)
Set foot in every state (So far: WA, OR, CA, FL, GA, LA, TX, SC, NC, VA, NJ, NY, PA, CT, MA, MD, AL, MS, TN, IN, IL, OH, WV, KY, MO, KS, CO)
DisneyWorld and DisneyLand (I've done both, family hasn't been to DL yet)
Visit the Grand Canyon
Shop Rodeo Drive
See the Hollywood sign
See a pro baseball game (I've done this, but my family hasn't)
Have an article published in one of my favorite magazines
Write a published work
Hula dance in Hawaii (or, in Florida. LOL)
Live in a real city
Run a marathon
Participate in a Triathlon
See a pro soccer game
Learn to surf (on my feet, not body)
Parasail (I did this, but I want my family to try it) DONE!
Ride in a helicopter (I have done this, but the kids would LOVE this)
Knit an adult sweater completely myself (that doesn't suck)
See a waterfall (and maybe swim?)
Ride in a limousine I've done this before, numerous times, but I want to do it as a family
Own a fancy piece of "grown-up" furniture DONE!
Take a cruise – DONE!
Cross the Canadian Border
Walk or run across the Golden Gate Bridge
Enjoy a meal in Paris with real French wine, cheese, and coffee
Drink a mint julep on the front porch of a plantation house in the Deep South
Visit New Orleans I've done this, but I want to go back with my family
Sail (without getting sick) – DONE!
Ride in a hot air balloon
Ski, even if only just once
Visit the Bahamas
Make clothes for each member of our family, even if only once
Drive through the German countryside
Take the train across the country
Enjoy Italian food and wine while visiting Italy
Make a scrapbook of our family accomplishing all of these
Walk the runway
Learn to throw pizza dough in the air
Times Square for New Year's Eve. (I've done it, my family hasn't)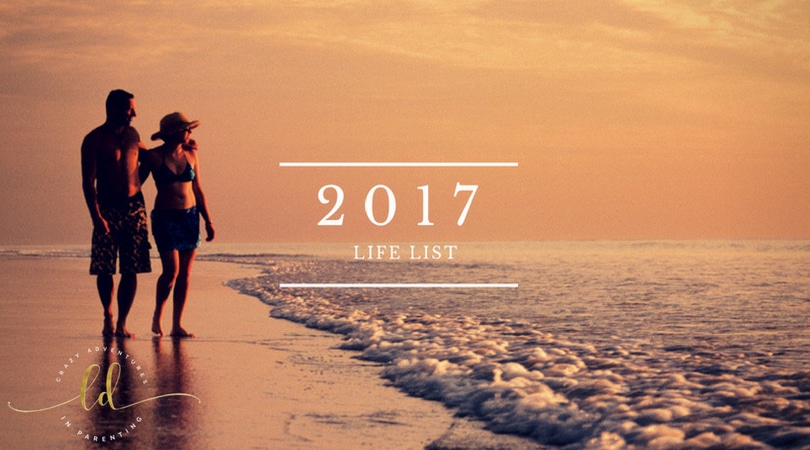 2017 Family Bucket List
Travel cross country – DONE
Road trip! DONE!
Water slide fun DONE
Visit Garden of the Gods – DONE!
Major purge of stuff – DONE!
Spend more time with girlfriends – DONE!
Go sledding with the kids in the Colorado snow (didn't get to, wasn't enough snow this year!)
Build a snow fort with the kids (again, not enough snow! ugh!)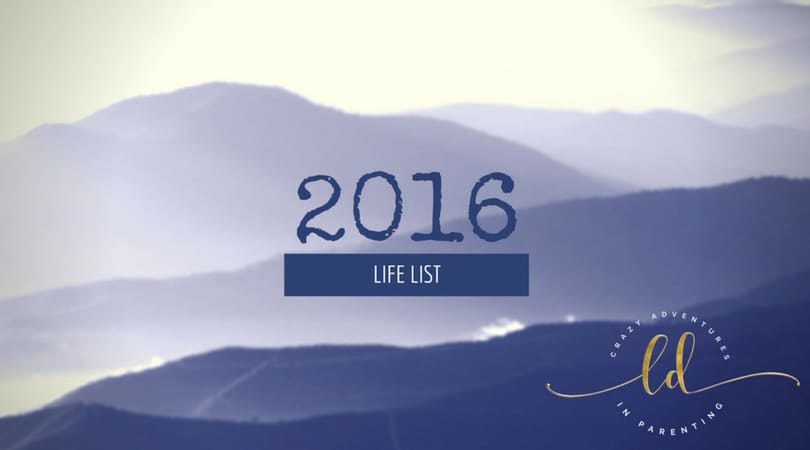 This is actually going to get broken up into 2 different lists this year, because I turn the big 4-0, and I have some things I want to do myself (as inspired by Danielle's 40 before 40 list).
2016 Lisa's List of Sh*t to Do Before 40
Travel more. (NYC & FL in March so far)
Go ziplining and not die. LOL 😬
Go to a paint night at the local wine and paint place. I've been DYING to go for months, and I'm gonna do it soon, dammit! DONE!
Girls weekend, for realsies. One at a spa, or something. Total pampering and relaxing, maybe? Or a retreat with blog friends? Not sure. (Not 100% done, but I took more girl time towards the latter of the year, which was REALLY nice)
Really delve into this book to understand using essential oils with chakras, meridians, and organs
Delve more into learning reiki 😍😍😍
Redo my Young Living display in our home – DONE (this was before)
Attend the 90's concert – DONE
Attend more concerts
Learn to really meditate – DONE
Spa night, either at my house or at a friend's house! (DONE TWICE! LOL)
2016 Family Bucket List
Florida for summer vacation?
Pay off more debt this year (Lisa's student loans FINALLY DONE + two store credit cards, one to go!)
Redecorate a little in the playroom – DONE
Enroll the kids in a ton of extra-curricular activities (so far DONE, more this summer)
Clean out the superfluous crap, only keep what we really love and need
Get back to crafting and baking together more often
Work on completing the previous year's lists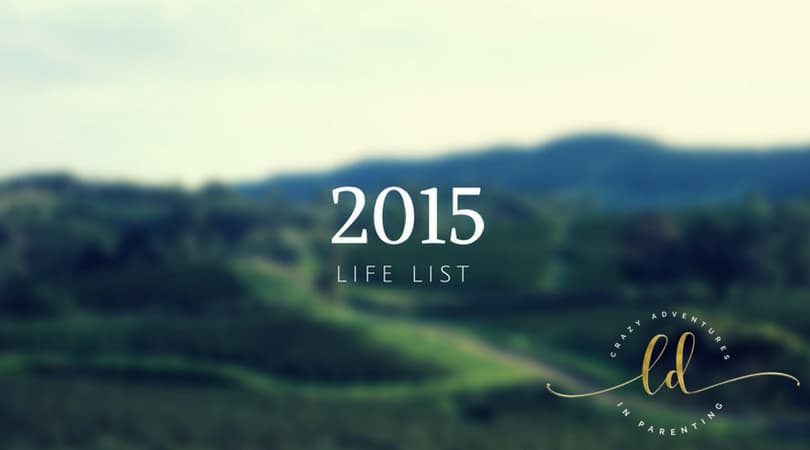 2015 Family Bucket List
(work in progress)
Florida for vacation – DONE!
Busch Gardens with my brother & his family – DONE!
Neon Run with my family! – DONE!
Pay off more debt
Learn to make a wreath – DONE!
Create a gallery wall – DONE!
Try juicing – DONE! Annnnd not for me lol
Type-A in Atlanta (for Lisa) – DONE!
Finish 2014 & 2013's list
---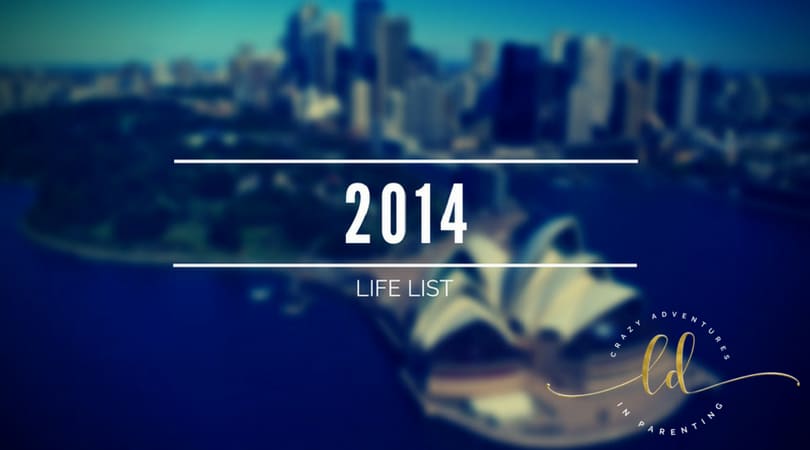 2014 Family Bucket List
(work in progress)
(Lisa) Lose 20 pounds
Disney Vacation this summer (!!!)
Visit my brother and parents in Florida (perhaps when we do Disney?) Done!
Pay off my husband's car (expected March 2014)! Done 3/2014
Redecorate the playroom and bedrooms
(Lisa) Girls weekend
Get professional family portraits taken
Get a new headshot taken. DONE at Mom 2.0
Dip my toes in the sand against the ocean (haven't visited the ocean in a while) DONE!
Pay off 3 credit cards 1 more card. 2 cards paid off so far! DONE!
Trying aerial silks. That looks like so much fun!
Finish 2013's list.
---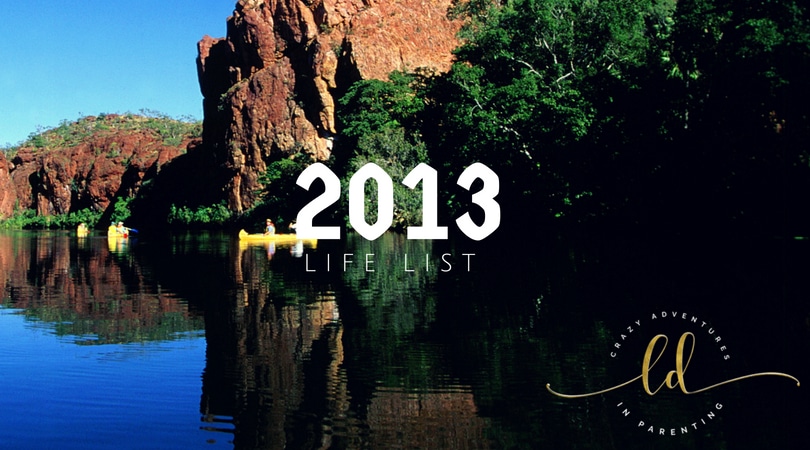 2013 Family Bucket List
Pay off both our vehicles – One is paid off as of March 2013! DONE!
Run a "color" race/5k with the kids
Get family portraits taken (I took ours for graduation)
Purchase a ten-seater dinner table and chair set, used or new DONE 2/2/13 reveal here
Finish redecorating the playroom
Try a new food item – done!
Fly kites with the kids – done!
Run my first half-marathon (finally!)
Enjoy a massage/spa day
Go on a family hike
Build these shelves and reorganize the garage
Get a bike to ride regularly and with the kids DONE! 8/31/13 post here
Learn how to do one new thing a month and write about it (possibly take classes?)
Be published in a book or magazine (hopefully Southern Living or Parenting?)
Craft for charity
Have a photo from one of my food posts featured on Foodgawker and Tastespotting DONE! 1/21/13 This post was featured.
Learn basic car maintenance and how to change a tire by myself
Vacation (!!!) DONE!
Grow our own fruit and vegetables (must research what I can grow first)
Read at least 5 books this year
Donate every month to charity in some way
Go bowling DONE!
Have a DJ dance party with my kids, or go to one.
Enjoy "High Tea" for the first time at MadHattersTea.com DONE!
Build an elaborate sandcastle with the kids on a beach somewhere
Do something that scares me DONE!
Learn to make fondant properly (ahem)
Plant a tree (perhaps for our garden? A fruit tree?)
Touch a dolphin & interact with the Stingrays DONE!
Perform random acts of kindness on strangers with the kids
Have date nights with my husband at least once a month
Learn to make pasta from scratch
Get back into creating art and get rid of our current art for mine in our walls
Go to a Farmer's Market once a month (if possible during winter?)
Go rollerskating