Yesterday, a few of the San Antonio bloggers came together for a "Brunch Send Off" for me and my friend Claire, as we're both military wives and both our families are both moving away 🙁 I became super excited when I heard our brunch would be held at the Mad Hatter Tea House – to go to a real tea house and have a real tea party has been a life list item for my Baby Sis and I for so long, I couldn't have been more elated that we got to check it off, woohoo!
We arrived and were not only greeted by my wonderful friends, but I was given a tiara from Stacy and a beautifully festive mum necklace made by the ever talented Morena, too. (I let Baby Sis wear the tiara.) Morena's talents know no bounds, I can't wait until this graces my new work space in the new house!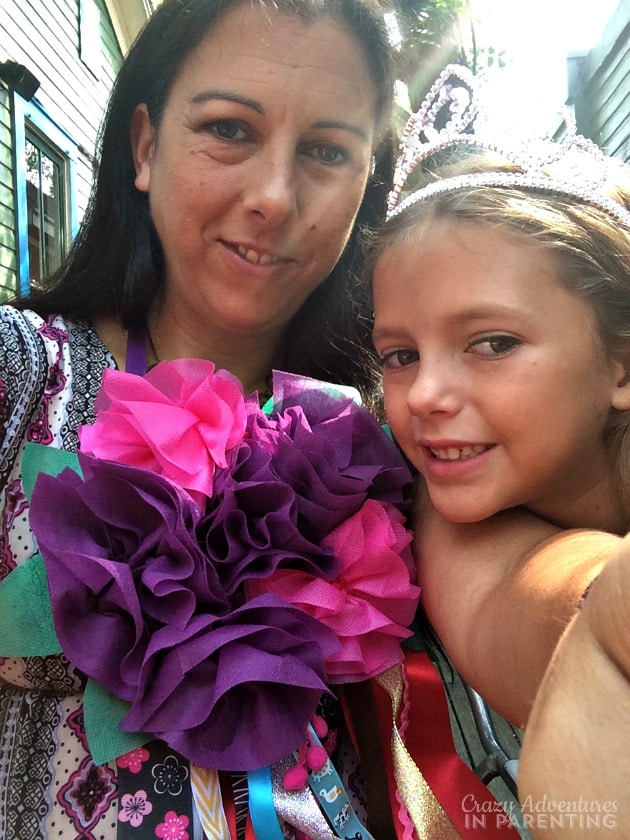 My little tiara princess put her napkin on her lap the way a proper princess should.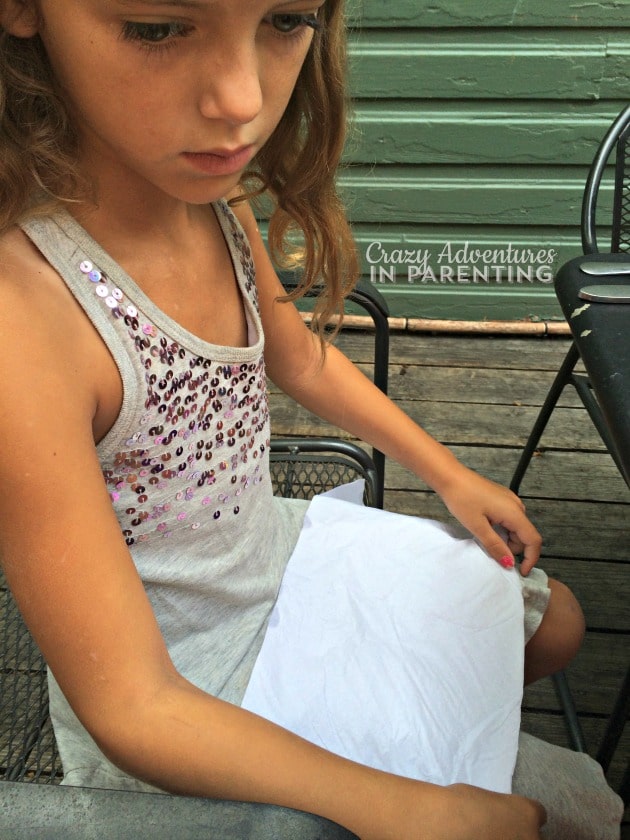 This place is so eclectic, with fun cards that distinguish you from other customers for your order (we were Spiderman). We sat on the patio area, which was even dog friendly (on a leash, of course)! Awesome, right? (You see Stacy and Melanie chatting away in the background!)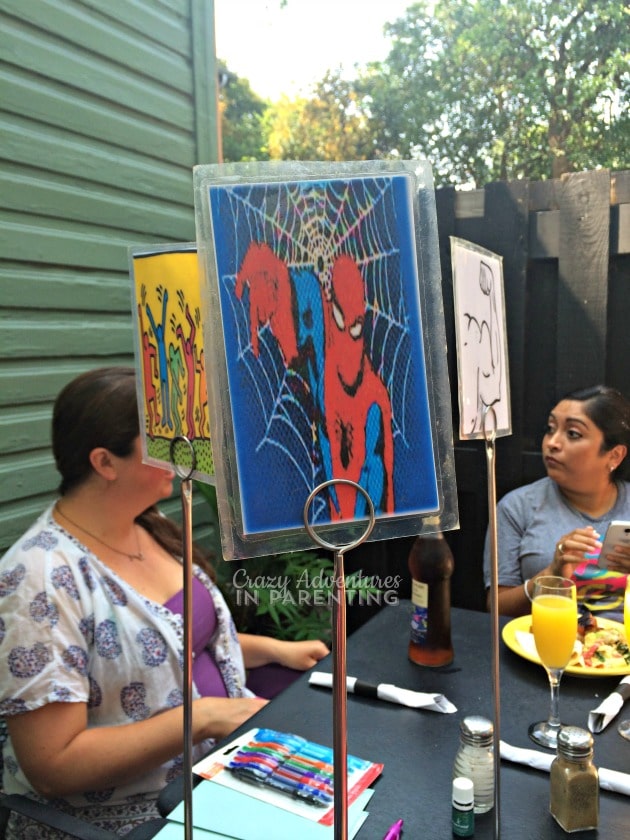 The gals bought a pitcher of mimosas to share, which were DELICIOUS (the beautiful Melanie there in the background).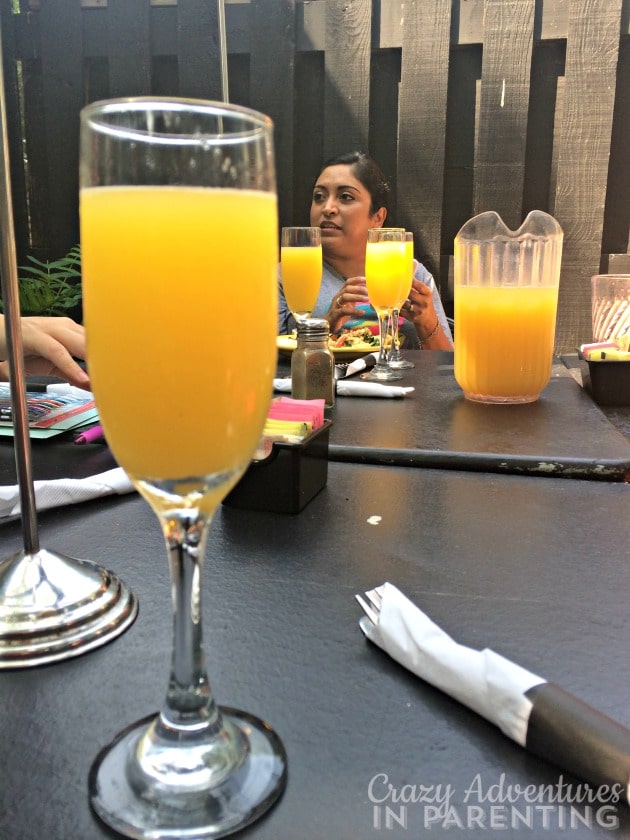 Here was our lovely "tea for two" set-up. I subbed out cucumber and cream cheese sandwiches (sob) for my daughter's favorite, turkey and cheese (on top). I got smoked salmon in the middle (yum!!) and we also received two blueberry scones with a jelly/cream cheese mixture plus four petit fours. SUPER YUM! (Isn't Colleen's dress lovely?)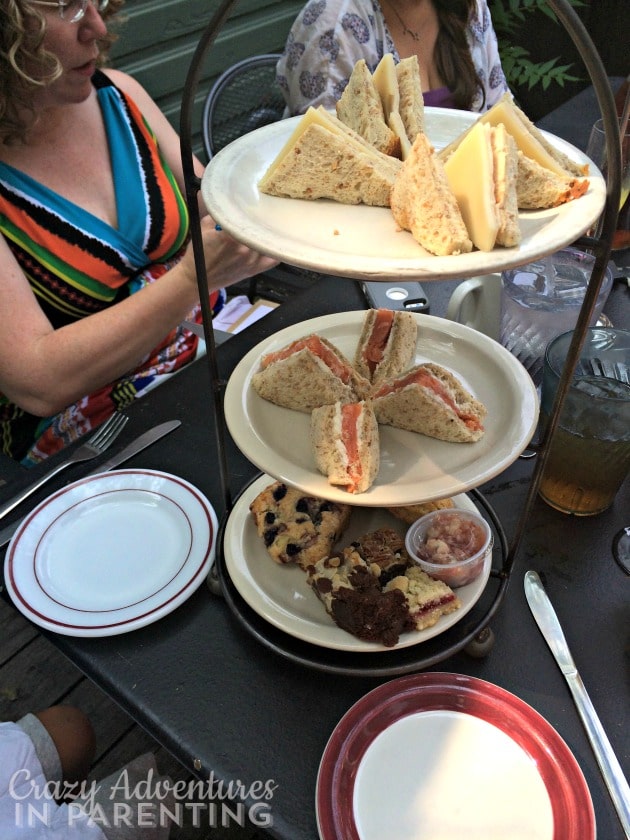 Can't forget our tea service, too! Baby Sis picked out "English Breakfast" as the tea she wanted to try.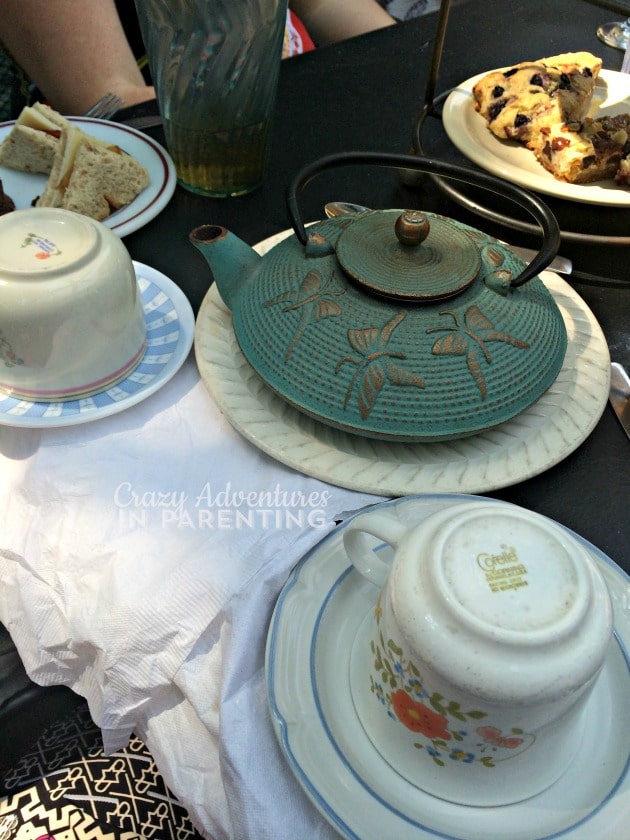 Cheers!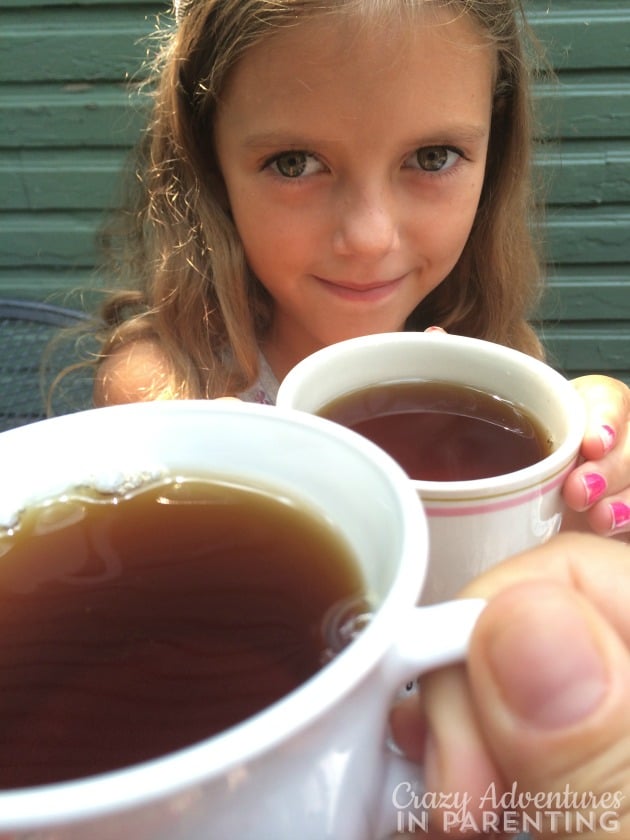 Morena had the french toast – is that not GORGEOUS?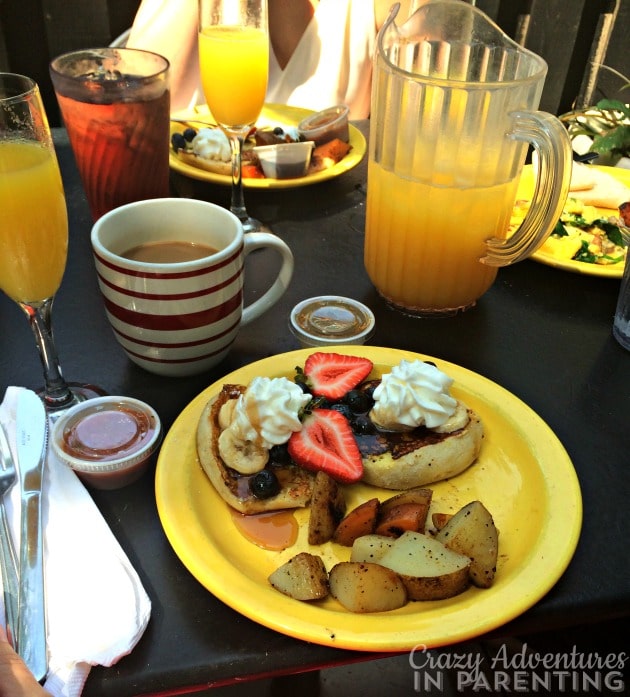 Melanie's breakfast was also delicious looking, too!
Here was our view of the table. Both hot and iced tea, yummy tea treats… this was a lot of fun.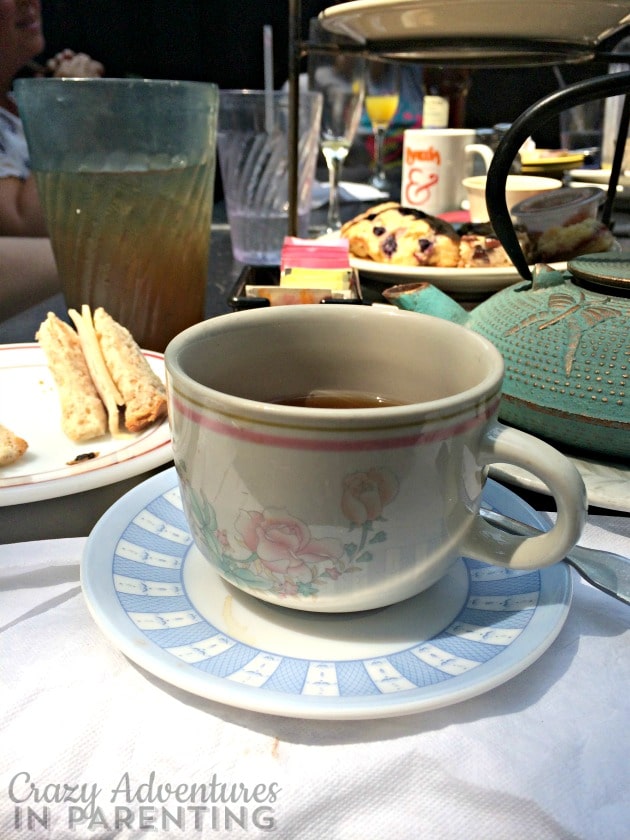 And then Baby Sis needed to use the bathroom, and this eclectic little place got even more beautiful to me. This purple!!! My gosh! This cozy little spot to sit and hang out, sipping tea.. wow! I will have this purple on my wall some day!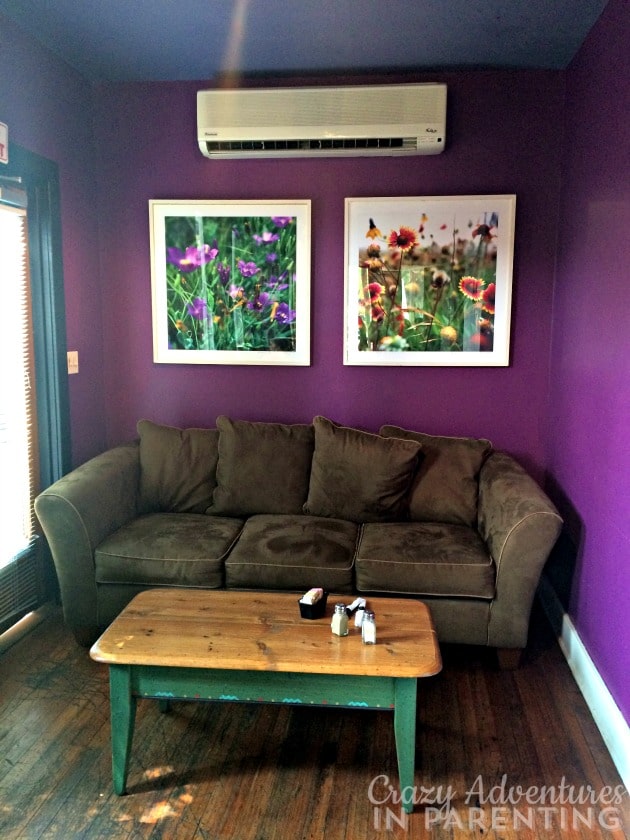 Here was the group shot of all of us!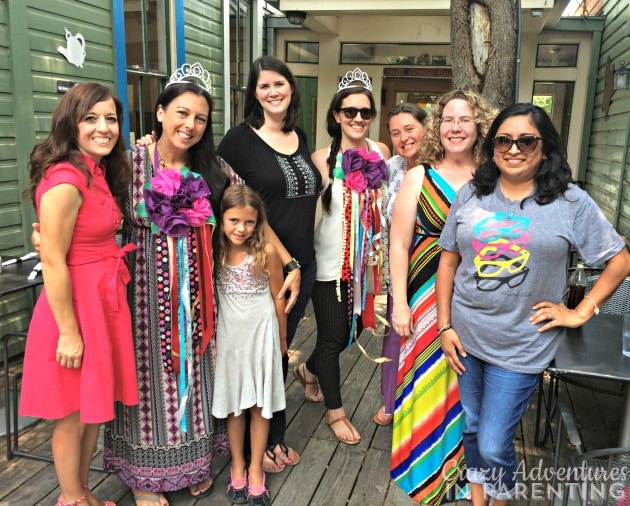 We had a lot of fun yesterday, and I am blessed to have met these wonderful ladies while we lived here. Here's to hoping the next two years go quickly until we come back. Thank you so much for being so welcoming to me and my family.