A few months ago, the Douglas Family got to cross something off their family bucket list – being models. (No, we did not walk a runway. Heh.)
We had been asked by SeaWorld San Antonio if we wouldn't mind posing for their photographer so they could get some new, updated pictures of their new cabanas at the Bay of Play for their website. We happily obliged. I mean, how cool of an opportunity was this, right?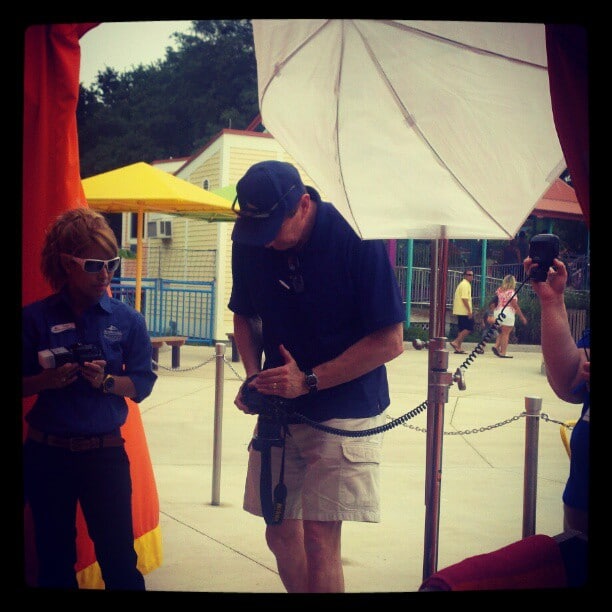 We smiled, we pretended to drink water and dry off our kids (when, in all actuality, they were already soaking wet. Heh.) We got to meet Cookie Monster, too! (And I instagrammed this all, of course.)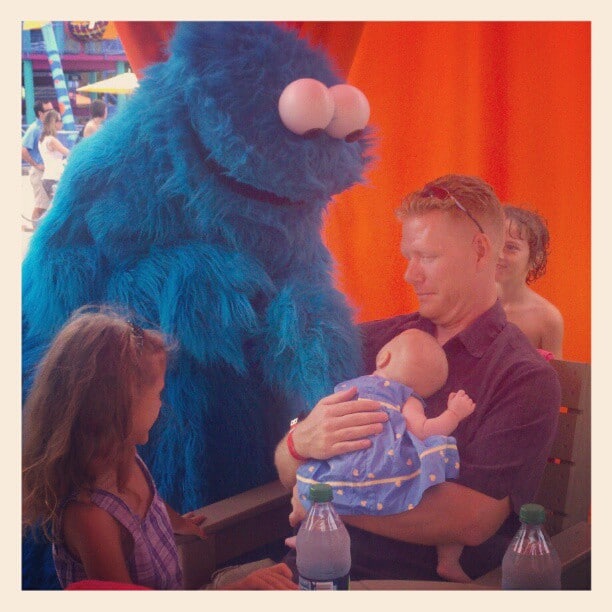 We utilized the cabanas awesome capabilities (the locker storage, fridge filled with water, schnazzy towels, sunscreen, and delicious ceiling fan) to the best of our abilities all while flashing our pearly whites and saying, "Cheese!" (BTW? Those cabanas are TOTALLY badass. Love the privacy and cool extras you get having them. Definitely consider renting one the next time you visit!)
After stalking visiting the site to check for a while (ahem), not knowing whether we were on it yet, I was merely browsing online for Aquatica's amended fall hours the other day when I ventured over to see if the images had been uploaded yet, wondering which image/s they'd chosen. And HOLY SMOKES there we were!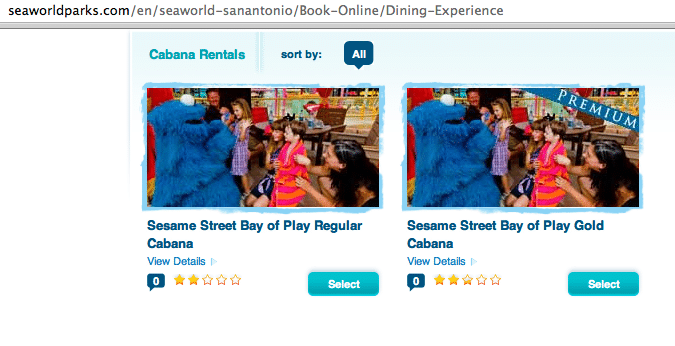 Excitedly, I navigated over to see if I could find the larger image, or any other images of us. And BAM! Going over to the Bay of Play part of the website, we're the last image in their image showcase. Whoa!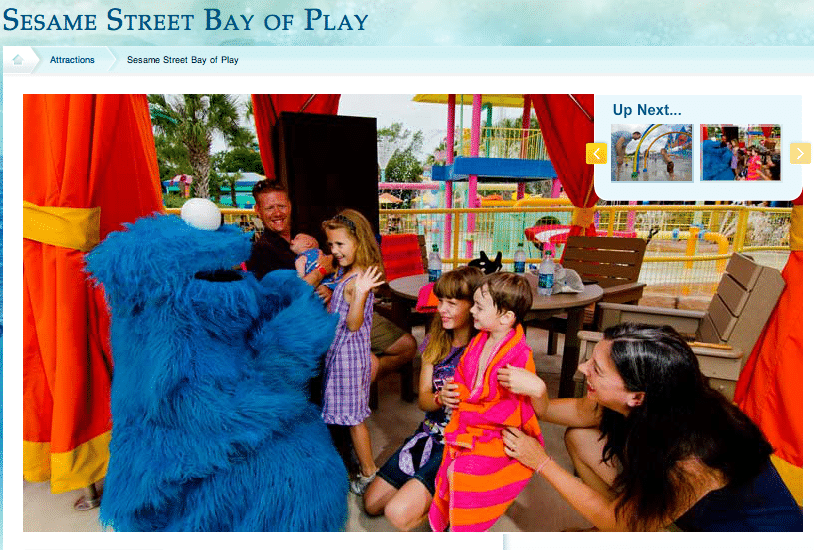 How cool is that!?!