---
2013 is going to be a fantastic year – a year where we collectively focus on the happy and the joy in our lives. What makes you happy? What is it that you do that you can't get enough of? What makes your soul shine, your eyes beam, and your insides sparkle?
Happiness is so very many things for me, and on Wednesdays I plan on sharing the answer to that. Every week, here, on Twitter, on Instagram and Facebook. You can follow along by using the hashtag  #happinessis on Twitter and Instagram.
---
Happiness is… putting Baby V in a sundress because of 70-degree weather. (IN JANUARY!)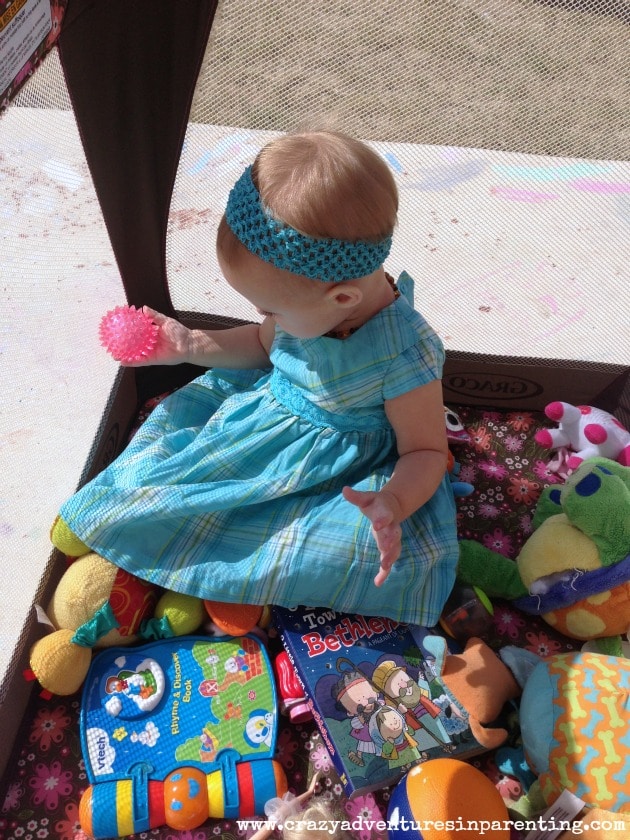 Happiness is… my kids climbing up a tree and hanging out (pun unintended) the way I used to as a kid.
Happiness is… Baby V discovering mulch and rocks for the first time, and thinking they are AWESOME.
Happiness is… surprising my kids with Nutella Doughnuts for breakfast. (Recipe coming!)
Happiness is… crawling like a crab in the backyard because the winter grass is too scratchy and dead for her soft baby knees. (Could you just eat those baby thighs!?)
Happiness is… my monkey kids climbing up bars at the park.
Happiness is… another warm day calling for yet another pretty sundress. (Yess!)
Happiness is… climbing up a slide with daddy at the park during our walk.
Happiness is… finally learning to take decent enough pictures of my food to be featured on Foodgawker and Tastespotting (AHHH!)
Happiness is… enjoying a 4-mile walk, an hour long play at a new park, and an extra day off this past weekend.