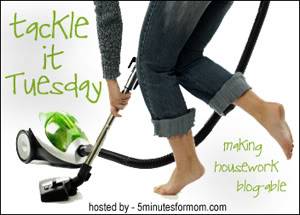 My tackle isn't going to be an easy one. I'm going to need reinforcements.
Anybody want to tell me how I'm supposed to tackle this one?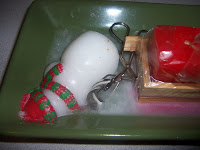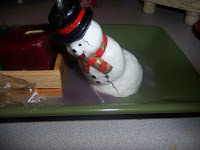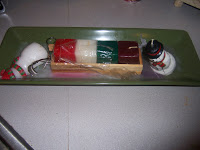 This dish sits on top of the microwave oven, and someone forgot to remove it before turning it on. My poor snowmen. They never saw it comin'.
I really don't know how to handle this without sitting and chiseling at wax all day. Anyone have any ideas?
*UPDATE 1/21/09 11:16am*
The freezer worked like a charm! Thank you everyone!