It's important to me to prepare a hot breakfast for my children. I suppose it was how I was raised – eggs, waffles, french toast, bacon, muffins, breads and…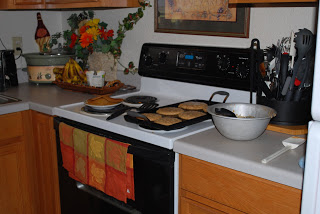 pancakes.
I think I've perfected how to make 'em. I mean, in all honesty, I don't make them from scratch, anymore, because Aunt Jemima's Whole Wheat Mix is pretty accurate as to how I would do it (especially with our lack-of-available-stores to choose from for ingredient's-sake, now-a-days, it'll do).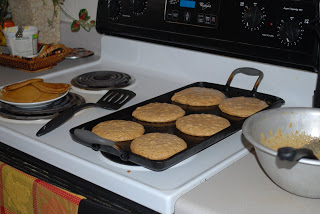 But it's the spices I add to it that make them different. Cinnamon, Nutmeg, Ground Clove – dancing around with the organic milk and cage free organic eggs. Cooked on a hot skillet with some organic vegetable oil spread and some organic 100% maple syrup, and you just can't get anything better…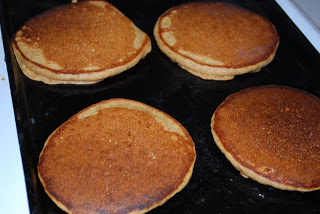 Look at that mouth-watering goodness right there. Can't you just taste them?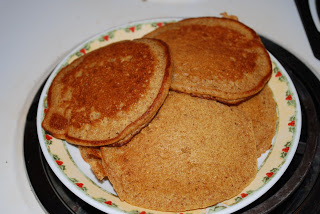 Who wants breakfast? Coffee's brewing. C'mon over!

Never miss a post! Subscribe here for all kinds of crazy parenting fun!