Who needs the new digital receiver? My daughter's got it covered. We're gonna plop her booty on the TV and catch the news from China!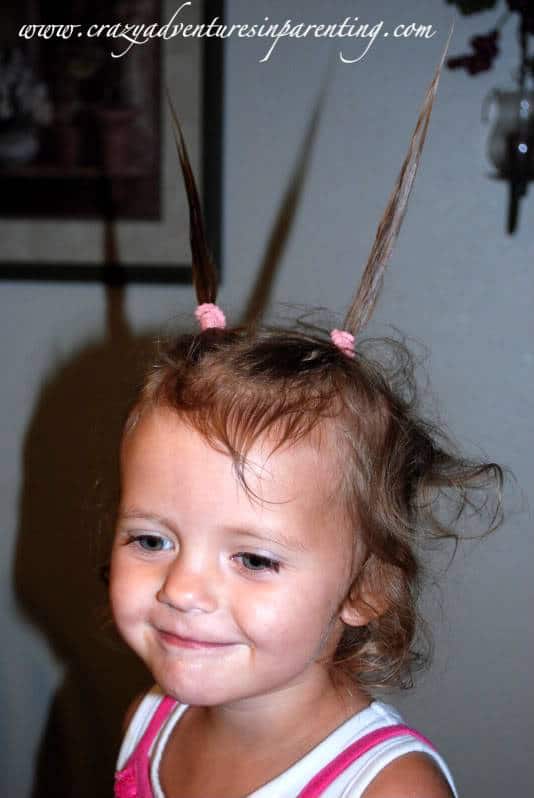 She is just so much damn fun, I can't even stand it sometimes. Seriously had the biggest ball of fun with my children today, being such huge dorks it's unreal.
And bonus – there's a story behind this picture you won't want to miss! Be sure to come back to find out what that is… the story behind the picture is up! You know you want to click!
Never miss a thing! Subscribe today for all kinds of crazy parenting fun!