I'm so not ready.
He is standing alone, now, in the middle of a room he'll just plant his feet into the floor, settle the wobble, tent his butt up into the air — and get up on his own. Today he almost took a step to his sister, too. He's almost 11-months-old.
Eleven. Months. Old.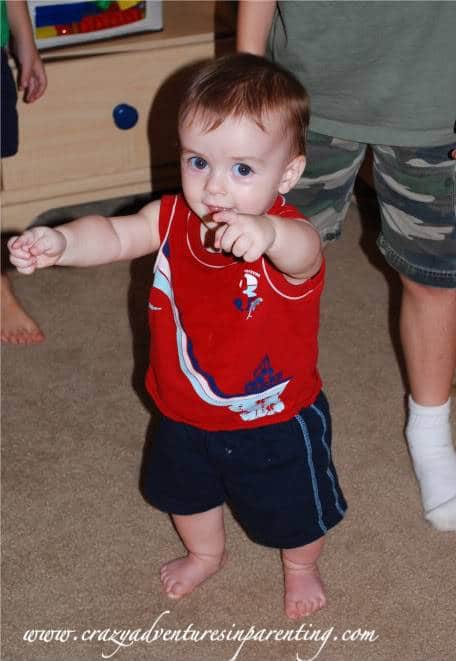 He's getting more chub all-over. He quickens his crawl when he's got something in his sights. He's mastered all-things food (even though he has two teeth), and he points towards everything and instantly lunges for you if you're what he wants.
He's almost one.
ONE!!!
Between my Kindergartner and now this, my heart is so full and yet in a-bazillion teeny, tiny pieces.

Never miss a thing! Subscribe today for all kinds of crazy parenting fun!