We attended a "Fall Fest" at the elementary school, chock-filled with inappropriate candy, spazzy kids, and Halloween decor. We purchased tickets to play the "games" and we took pictures a-plenty. And got the kid's faces painted.
The look on her face makes me smile and laugh. It's half-petrified, half lovingly looking at her daddy.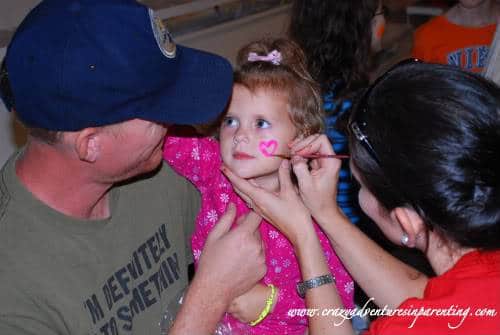 What do you think she was thinking?
Never miss a thing! Subscribe today for all kinds of crazy parenting fun!