As I sit in my brother's home, my lucky brother with a wonderful family and opportunities, about to feast on his talents in the kitchen (he's a chef), I am overcome with emotion. I feel the tears like a fog, thick within the backs of my eyes, wanting to spill out. My eyes are hidden, fluttering to keep them at bay. It goes well beyond spending this incredible time in their presence.
I get emotional watching my loved ones, particularly my children, eat. Chew. Swallow. Repeat.
It sounds really silly, but it makes me realize how blessed I am for the life we have, for the roof we have that shields our bodies at night, for the food that fills my children's bellies. We don't have to be this lucky, but we are, and I am forever grateful for that.
Watching their little cheeks bulge as their little and big teeth chew, looking down at my Baby Dude nursing as he slurps, almost panting when he drinks deeply, clutching my finger or my shirt, knowing his milk is fortified with all kinds of good, all-natural food that mommy has eaten for him.
We are so beyond blessed, and it's these little things that often go overlooked daily that should be the most cherished.
I promise to never stop being emotional about my children eating, to never stop being grateful for being blessed, and to never stop trying to help others feel the same. On this Thanksgiving day, go beyond being thankful for "things," and just be thankful for the full belly, as some on this day are going without many things, including that.
And if you can, raid your cabinets a bit and see if you can't spread your blessing's wealth onto others who need it. I don't think there's any greater joy than helping to ensure someone's basic needs are met, that their tummy is full, whether it's your child or someone else's.
Happy (Blessed) Thanksgiving, to you, yours, and whomever else is spending it with you.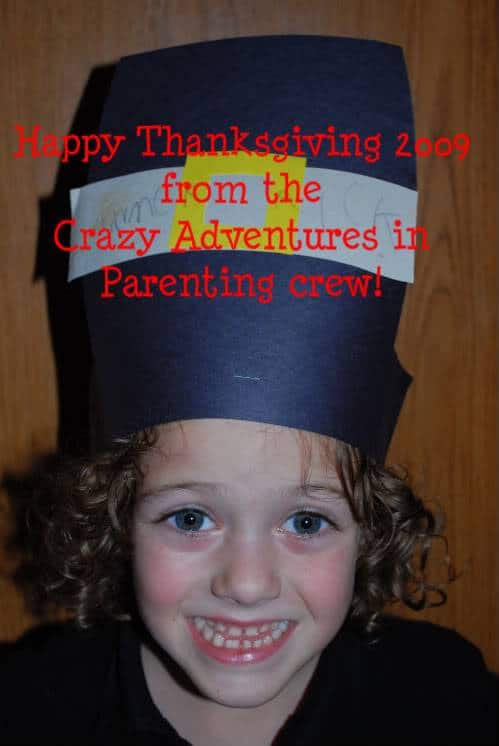 Never miss a thing! Subscribe today for all kinds of crazy parenting fun!