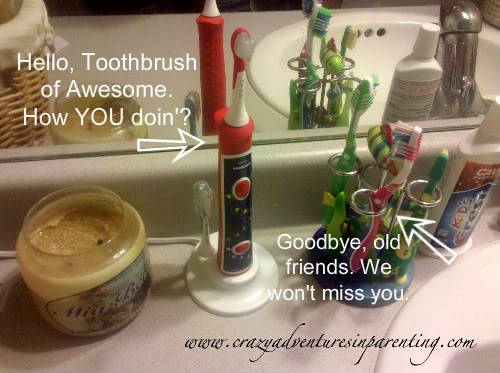 My family is one of eight families taking part in the Sonicare Challenge. I couldn't be happier with the results I've been seeing.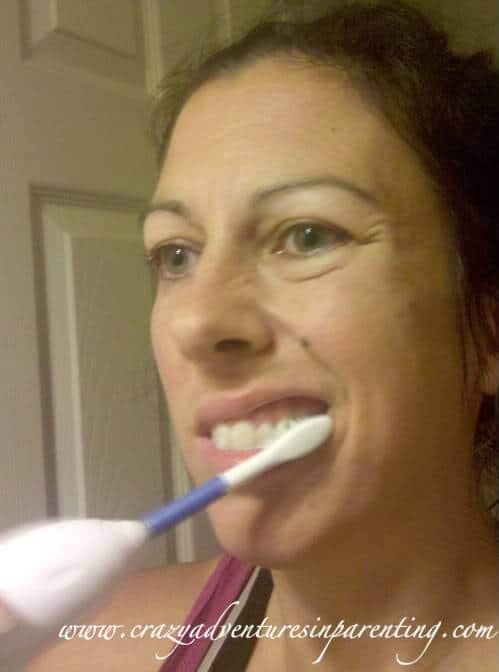 Or more ashamed. (Let me explain)
Before this challenge, I knew I wasn't doing the best at taking care of my teeth. I am quite aware that I am overdue at the dentist's office, too. Now that I'm brushing with my Sonicare Toothbrush twice daily (sometimes three times), I can see and feel such a huge difference, and see that I really need a dentist in some areas, too. But because I've slacked off on it, I've uncovered some problem areas that I do want repaired. I'm enjoying my brightened smile, my healthier gums, and I want my teeth to be as perfect as they can, now. Hence my shame.
(I'm gonna talk crazy talk here for a minute. Bear with me for a few.)
Once upon a time, a Kirby salesman came into my home and showcased for me the wonder of their newest vacuum. He showed me how the vacuum worked better than mine and many others, because the motor vibrated the dirt out from the carpet. I watched as he pulled crazy amounts of sand and dirt from my rug that I had just vacuumed before he demonstrated. I feel the Sonicare is like a Kirby vacuum for mouths. I feel that it vibrates the food and germs out from underneath my gums and in between my teeth, cleaning better than other toothbrushes could.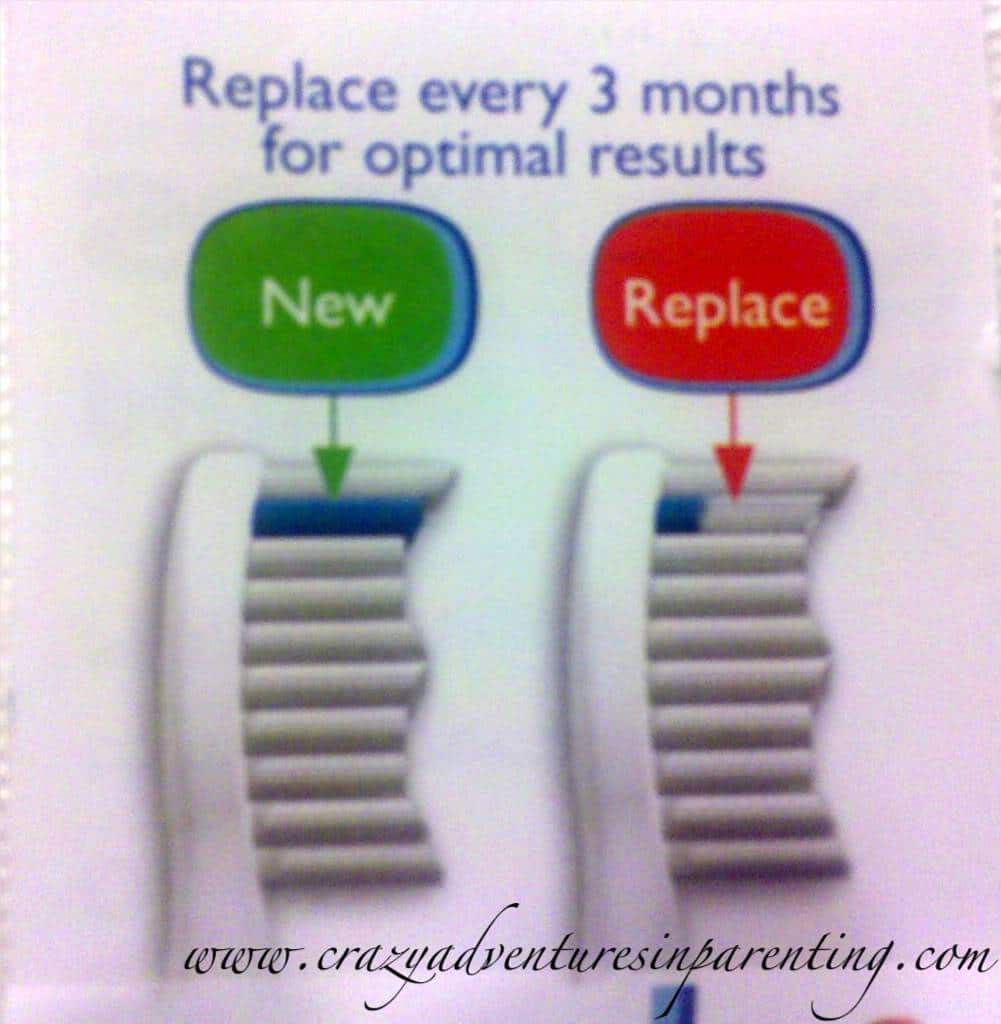 Not only am I seeing remarkable results using this toothbrush, I am also completely ecstatic at how green these toothbrushes are – they are rechargeable, no batteries needed. They hold their charge for a couple weeks at least! (I finally charged my toothbrush after almost three weeks!) I love how you only replace the brush heads every 3-6 months, instead of entire toothbrushes which would see the landfill.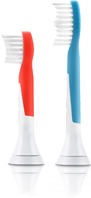 And the kids' are partaking in the challenge, too. Their kids toothbrushes are really cool, not only coming with two heads outfitted for older and younger children, but two different speeds for younger and older children, too. They also have interchangeable faces on it, so the kids can have 'em "decorated" differently when they use 'em while they brush. The brushes sing to let them know when to change positions in their mouth, and let's them know when they're done.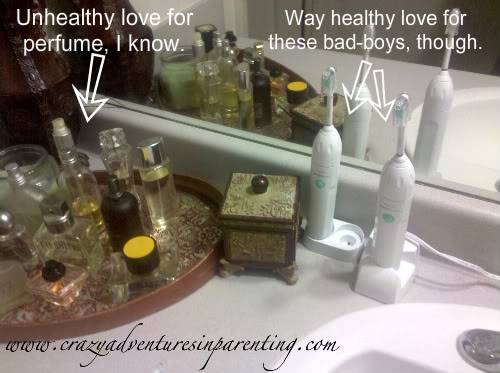 Want to follow us while we're on the challenge? Check out the participating families' tweets by using hashtag #SonicareChallenge on Twitter.
Overall, we're pretty much smitten with these toothbrushes. And grateful for the opportunity to try them (Thank you Sonicare and Collective Bias!*)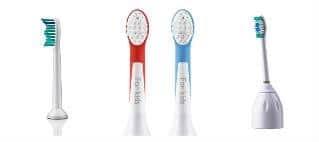 Win It! – Closed!
Would you like to win your choice of a set of two replacement brushes?
To enter:
Leave a comment telling me your favorite Sonicare feature, on any toothbrush!
For extra entries:
Follow Sonicare on Twitter (1 entry)
Follow Sonicare on Facebook (1 entry)
Subscribe and/or follow my blog, and/or follow me on Twitter. I'm

CrazyAdventures

(1 entry for each, and if you already do for any of them already, it counts!**)
Share this post via blog, email, Facebook, Stumble, Kirtsy, Digg this post! (1 entry each 'share'. Be sure to comment each time!)
Tweet this post on Twitter, come back and post that you did (1 entry per tweet – unlimited entries available!)
Or, keep the choices for your favorite Sonicare feature comin'! Or do you have a favorite toothbrush of theirs, or one you want to try? Let me know! (1 entry per comment)
Contest open for 18+ US only, and will end August 10th. Winners will be selected using Random.org and, once verified, will be notified by email on August 13th. US only.
*Sonicare and Collective Bias, who compensated me to try these brushes and this challenge for 30 days. All experiences and opinions are my own.
Never miss a thing! Subscribe today for all kinds of crazy parenting fun!