Yes, I totally just say "Chocolate Peanut Butter Muffins."
I also may or may not have set fire to my kitchen in my attempts to make them for you. Ahem.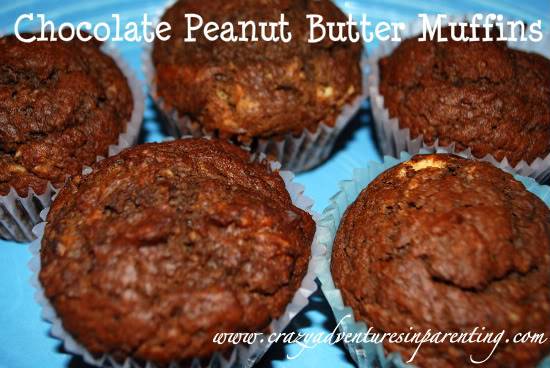 Chocolate Peanut Butter Muffins
Making a recipe with your toddler is about as close to a straight-jacket worthy event I'll ever get. Between the "Why's" and the "I wanna mix!" every second, or the splattering of ingredients she.absolutely.must.pour.her.self. I'm lucky to have come out of that with my sanity and hair in tact.
I cannot say the same for all of my kitchen tools.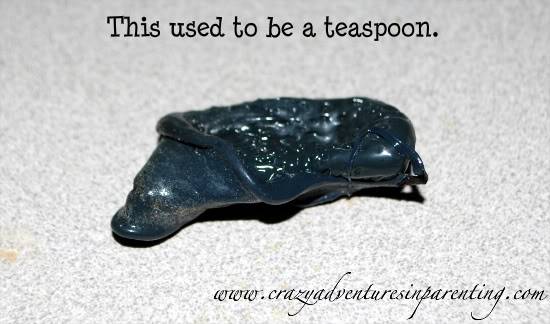 Don't ask. I'm just awesome. And by awesome, I mean, not so much.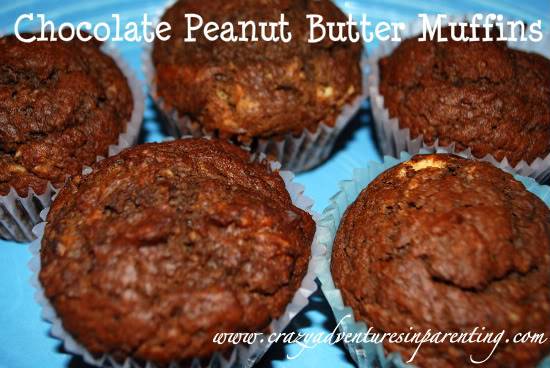 Chocolate Peanut Butter Muffins with Truvia
Super tasty sugar-free chocolate muffins with peanut butter.
Print
Pin
Rate
Instructions
Preheat the oven to 350 degrees.

Line muffin pans with paper liners and set aside.

In medium-sized bowl, combine peanut butter and softened butter and beat to a cream well.

Add Truvia and cream together until light and fluffy.

Whisk the eggs in a small bowl, and add to butter/sugar mixture, adding the vanilla and beat well.

In sifter or sieve, combine flour, cocoa, baking powder, and baking soda (if you don't have a sifter, that's alright, I don't have one myself). Add dry ingredients into peanut butter mixture; add milk, and stir until batter is smooth.

Spoon batter into prepared muffin cups.

Bake for 20-25 minutes or until muffins spring back when touched in center.

Remove to wire racks or plate to cool.

Makes 12-18 muffins (depending upon how full you fill each cup. I made 18 with this recipe).
My kids are DEVOURING these right now. I have resisted their temptations thus far, but not for long.
What are YOU up to, baking-wise?
Never miss a thing! Subscribe today for all kinds of crazy parenting fun!