A couple days ago we broke out the sweaters and winter coats, as the chill in the air stung our ears and nose-tips. I could smell winter in the distance, lingering, forewarning us that it was no longer summer. The sun eventually smoothed out the chill, but not until afternoon. And even still, I felt it bite once the sun dipped behind a cloud or I stepped underneath the shade of a tree, or our porch. I was not ready for this cold yet, so sudden, so furiously soon.
My children seem unfazed, except for the instant runny noses and red-nosed faces. It's hard to convince them to wear the right clothes, since it wasn't just a week or so ago they were wearing tanks and shorts. Breaking out the jeans, long-sleeves, sweaters, fleece – it seems so foreign, as though we've lost time.
I usually feel more prepared for autumn. We ease into the cold weather – it dips into the seventies, then staggers between sixties/seventies for a bit before committing going any lower. One week in the seventies was our last taste of sweet warmth from our Indian Summer-esque time. Hello winter. Hello chill.
I was forced to attend to the lack-of-warm-enough-clothes issue raised by Baby Dude's all-summer dresser drawers. Pouring through the tote, item-by-item that my older sons' had worn, filled me with a warmth I thought I'd lost with summer fading.
Seeing him and his ballerina dressed sister all warm and happy at the park, playing for hours in the illuminating sunshine during the football game today? It's all the warmth I'll need this winter.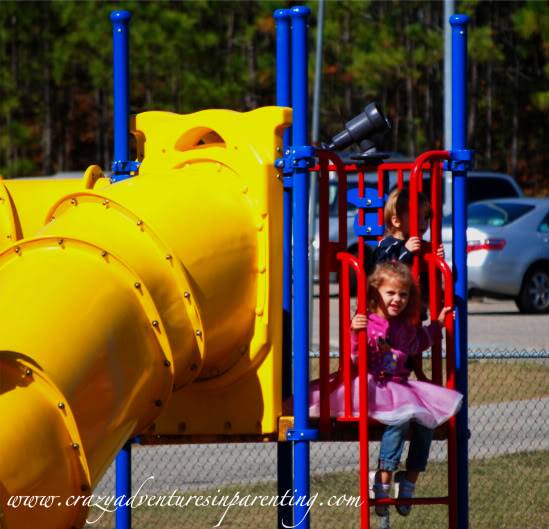 Never miss a thing! Subscribe today for all kinds of crazy parenting fun!