When we visited our soon-to-be-new city of San Antonio, TX over the holiday break, we were coerced into visiting the Alamo by our in-laws. I wasn't exactly keen on the idea of sight-seeing just yet, considering there is much to scout-out before the big move, but I will say it was quite beautiful. The second we stepped out of the car, I knew my camera was going to get overworked. Even in its smallness (yes, believe it or not, the Alamo is small), the rustic beauty is overwhelmingly striking. I even got to use my remote clicky-thing to take a group shot in the gardens! However, once inside, there's a big sign out front that "forbids" you from using flash photography. I got a little creative, turned off my flash, and shot from my hip. (Something that, up until now, I was too afraid to try – what kind of shots would I get shooting from my hip? I can't see what I'm shooting? Little did I know, they may be some of the best I've ever taken.)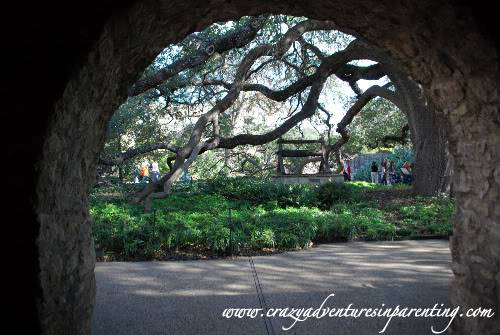 Gorgeous doorway garden shot. Loved the stonework here.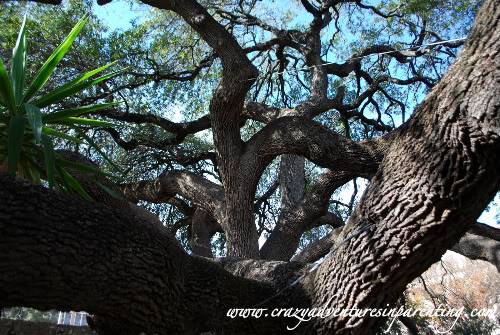 This tree was MASSIVE. I immediately transported myself back to age eight and wanted to climb it. Wonder if they'll let me. Hmm..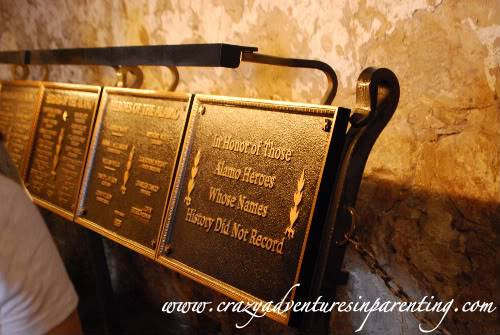 It was so interesting shooting from the hip like this. The dimensions really stood out.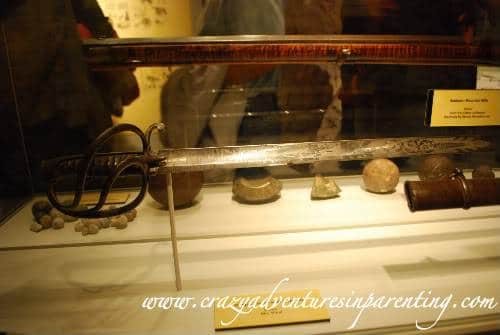 The carvings on this sword were incredible. This picture doesn't do it justice.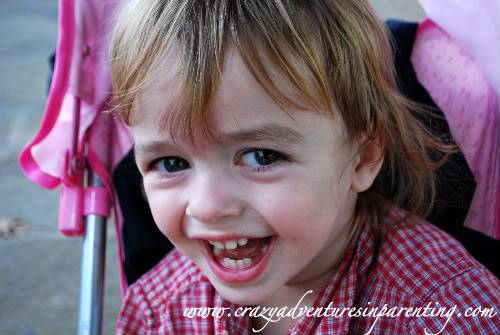 Ah, my sweet Baby Dude. This picture is getting printed to adorn our wall 🙂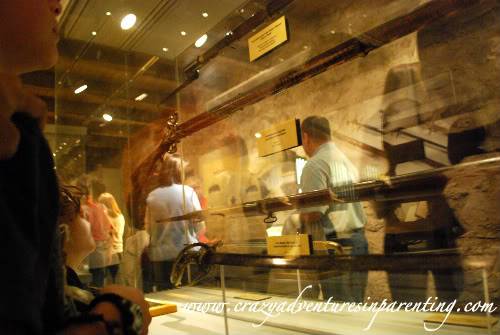 I like how this picture depicted the enormity of all the visitors navigating through the teeny tiny Alamo.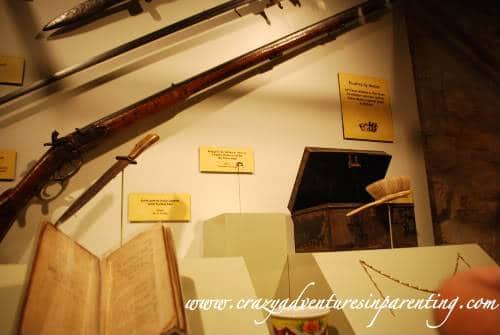 I sat and stared at the antique pages of this book a while.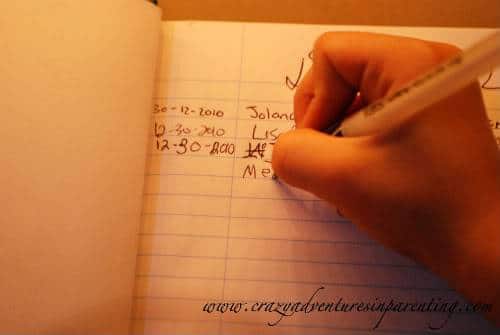 My children signed the guestbook with me.
Here's the Alamo. You could see just how busy it was.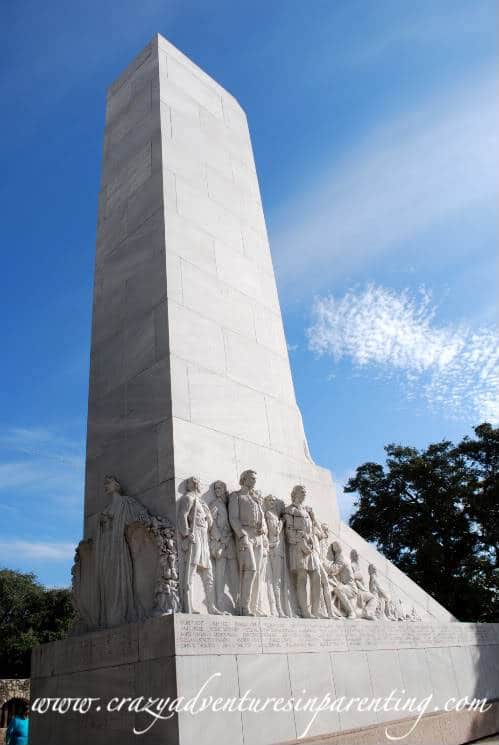 A monument out front. Gorgeous, isn't it?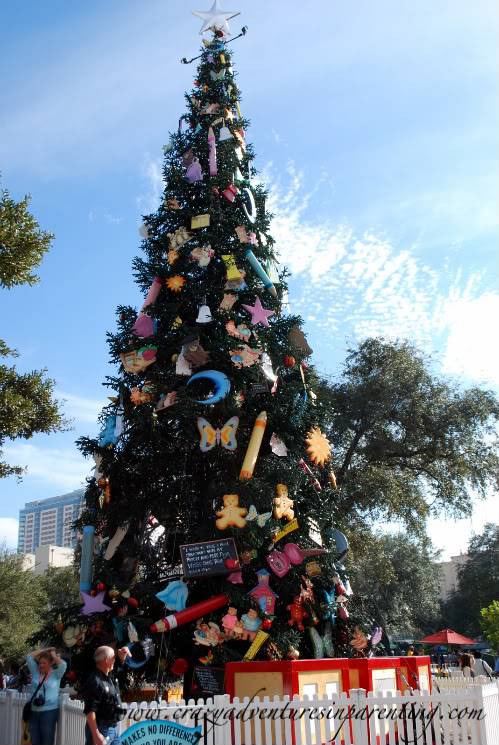 This Christmas tree was so striking, even from far away. Kind-of wished I could stuff it inside my minivan and take home with me. I loved it so!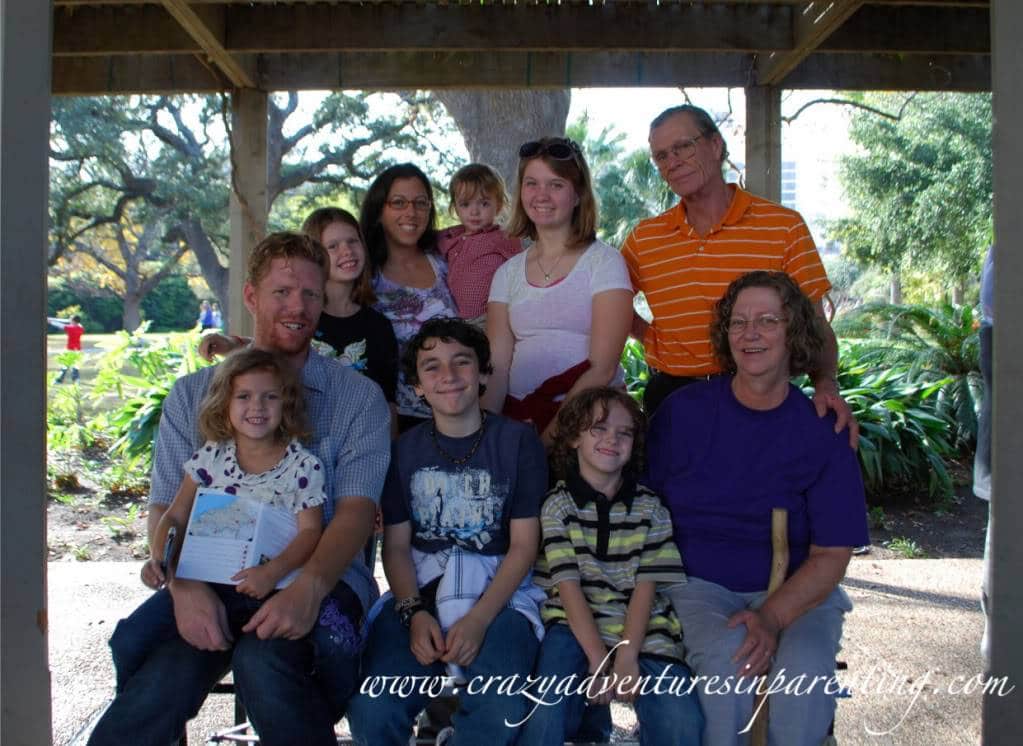 Our group shot with the in-laws. Aren't we cute? I love my clicky-timer thing!
So, in conclusion, don't be afraid to shoot from the hip – literally! Look at what you can capture!
Never miss a thing! Subscribe today for all kinds of crazy parenting fun!