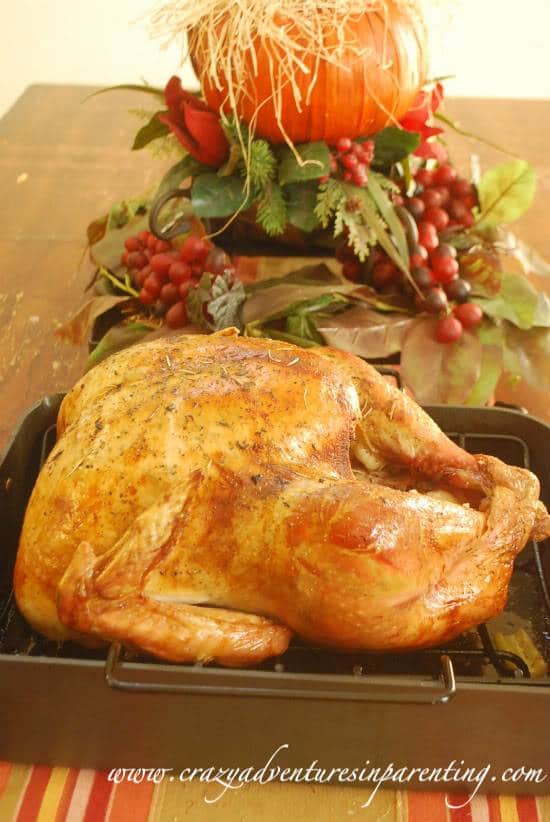 Death by beautiful turkey
After taking the holiday weekend off, I am exhausted! And you would THINK I'd be well-rested after "time off," right?
WRONG.
Between all the standing while cooking on Thanksgiving, shopping on Black Friday, and decorating the house all weekend, this preggo feels like she ran a marathon!
But despite the crowds this weekend for Black Friday, we scored some wonderful deals! But all the tryptophan from eating turkey leftovers while we decorated our house and put up our tree all weekend is leaving me with a whopping Thanksgiving hangover, man.
Regardless of my overwhelming turkey coma, today is Cyber Monday, and I plan to partake on the awesome sales and doing even more shopping today. (Yes, I am nuts. Send help.) I would share what's on my "must buy" list, but then my kids and husband might read and see, and I don't want to ruin their surprise!
I mentioned last week that layaway was available for Black Friday at Kmart, but today Kmart is offering layaway for Cyber Monday, too!
You get the added bonus of locking in the fabulous Cyber Monday internet savings and paying down the balance into easy installments without credit. Sweet!
When you have a lot of kids like me, Christmas shopping can be kind-of tough to swing. I tend to shop during the day while the older kids are at school, but it's tough to hide the items from the two toddlers, who are still with me. I am extremely excited to be able to shop online with Kmart, make payments to my layaway online, too, and THEN choose to pick up my items at any store I want to. No hiding toys from toddlers. Plus, with layaway, I can choose to pick it up closer to Christmas, so I don't have to worry about space to hide at home, either.
My layaway experience with Kmart has been nothing short of a breeze. Once an item is found that I like, I add it to my cart, and from within my cart, I see this:
It immediately gives you the option to put your item/s on layaway, and pick-and-choose which to put on layaway for later or pay for now. Isn't that wonderful and convenient?
Whenever you want to log back in to manage your layaway, make a payment, or schedule a pickup, you'll always see this screen on kmart.com/layaway
I can't begin to tell how you how convenient having Kmart layaway is for me, especially now that I'm in that "my belly is in the way of everything" phase. This will make Christmas shopping that much easier for me this year.
Want to see all Kmart is offering? Visit kmart.com/gifts to find some inspiration and see what they're offering for Cyber Monday. To find out more about Kmart layaway this season, visit kmart.com/layaway or call your local store for details.
Did you score anything extraordinarily excellent this weekend, I hope? What more is on your list?
Disclosure: I am a compensated Kmart Layaway Ambassador but my opinions, experiences and money-saving powers of awesome are all mine.
Never miss a thing! Subscribe today for all kinds of crazy parenting fun!