What do you get when you pair together Spring Break + kids + the park + a few friends + great weather + portable laser tag weapons? A freaking good time, that's what!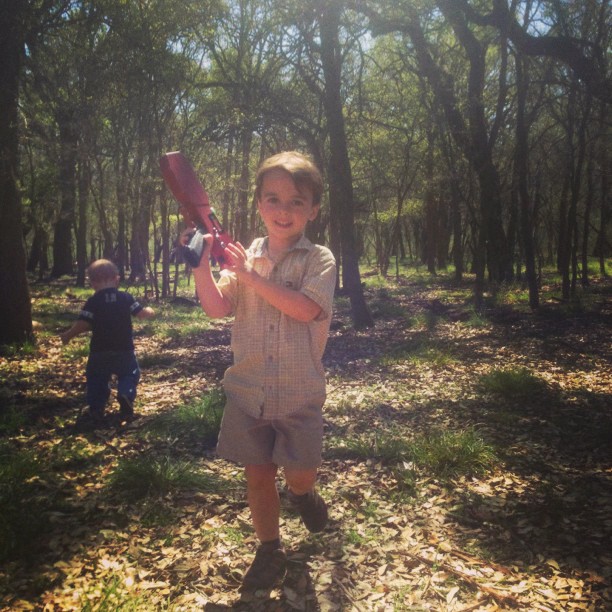 My family and I had the extreme pleasure of joining a few of our San Antonio friends for a lovely day in the park last week courtesy of San Antonio Laser Tag. I had considered making our laser tag day in the park a surprise, but we had doctors appointments earlier that morning, and I needed to use it as bribery. (Ha!) Joking. Maybe.
The kids were intrigued. Laser tag in the PARK? Usually, laser tag is indoors, and/or requiring you wear a vest in order to read you've been "hit." But these folks offer vestless weapons where the target is the weapon itself! This made it a lot easier for the little ones, who normally don't fit into those huge vests, to partake in the festivities with their siblings and friends. Neat, huh?
These laser tag devices made a noise when you were "hit" and had an actual laser firing sound, too. All the children participating, both young and old, got into the action and had a lot of fun hiding behind trees, cowering behind bushes, and sneaking up on targets. My husband even got in on the action to show the older kids a thing or two. 🙂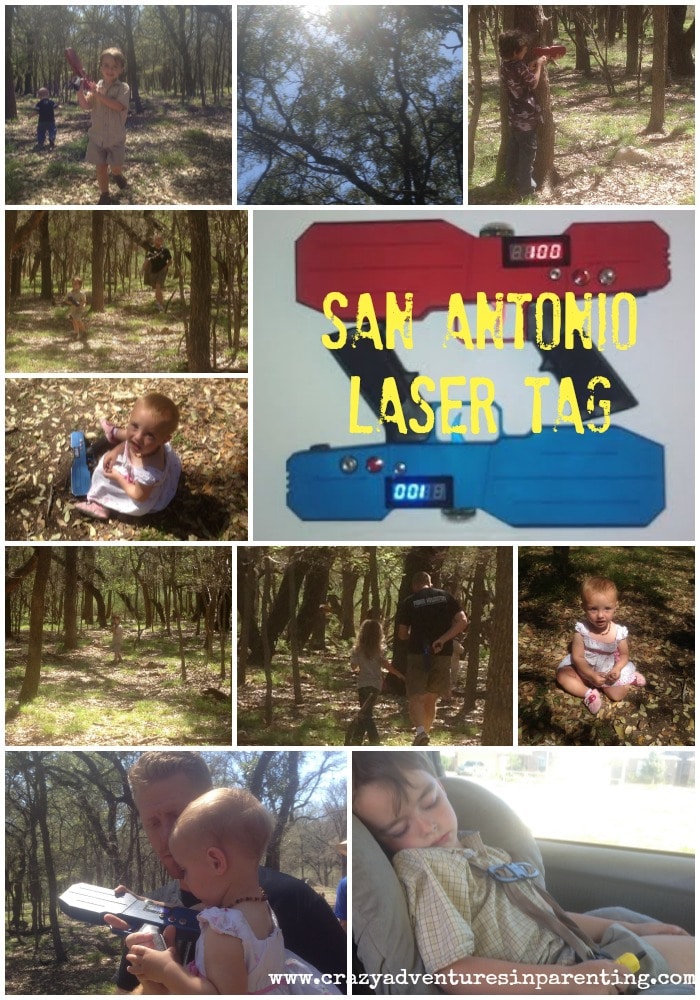 Local friends, you can save 30% off any of the San Antonio Laser Tag packages offered by mentioning this blog post when ordering! Freaking AWESOME, huh? You can also find them on Facebook!
Have you ever played laser tag outside before? What about without a vest?