---
2013 is going to be a fantastic year – a year where we collectively focus on the happy and the joy in our lives. What makes you happy? What is it that you do that you can't get enough of? What makes your soul shine, your eyes beam, and your insides sparkle?
Happiness is so very many things for me, and on Wednesdays I plan on sharing the answer to that. Every week, here, on Twitter, on Instagram and Facebook. You can follow along by using the hashtag #happinessis on Twitter and Instagram.
---
Happiness is… watching my oldest son learn chess. I love seeing him so excited about it, seeing my husband show him tips, and watching the kids get just as interested as he is in it (to include Baby V who played with her figures, pretending to play, too).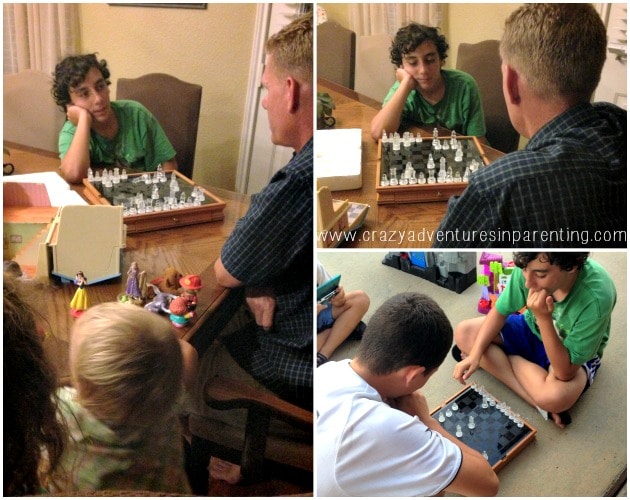 Happiness is… having a house full of guests. It just feels right. I love entertaining, and I really wish we would do it more often. Reminds me of my old Pampered Chef and Home Interiors days with all the parties, back when I was a consultant.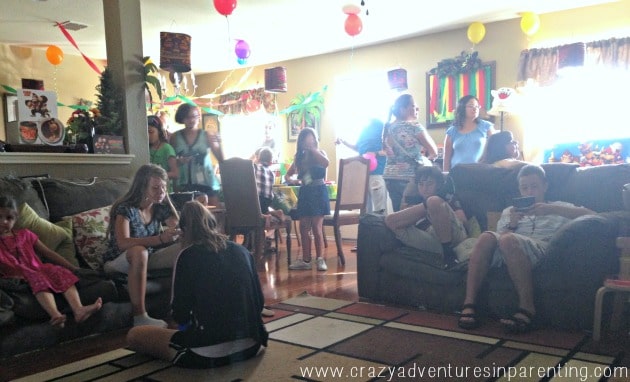 Happiness is… playing with her hair while breastfeeding, and making funny hair-dos.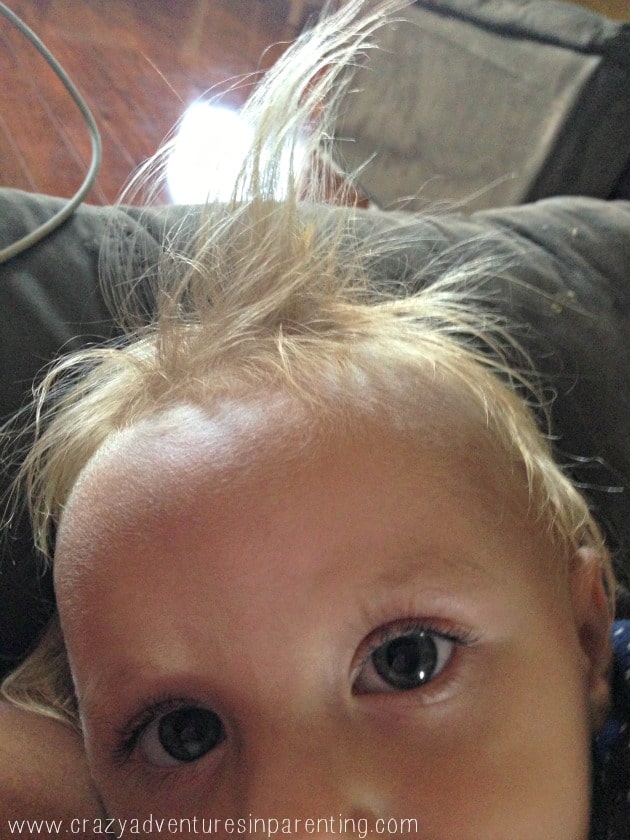 Happiness is… watching my nine-year-old's attachment to my youngest grow. He's so thrilled because this is the first baby he can pick up and care for, and he's such a good big brother. Here she's thanking him by hugging him for sharing his crackers with her. So sweet.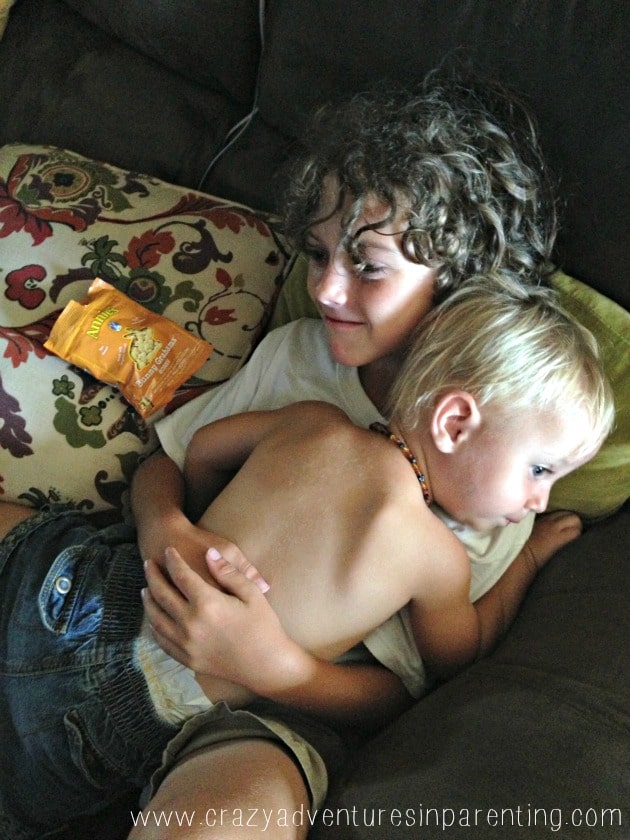 Happiness is… my sweet little baby friend, joining me at the dinner table.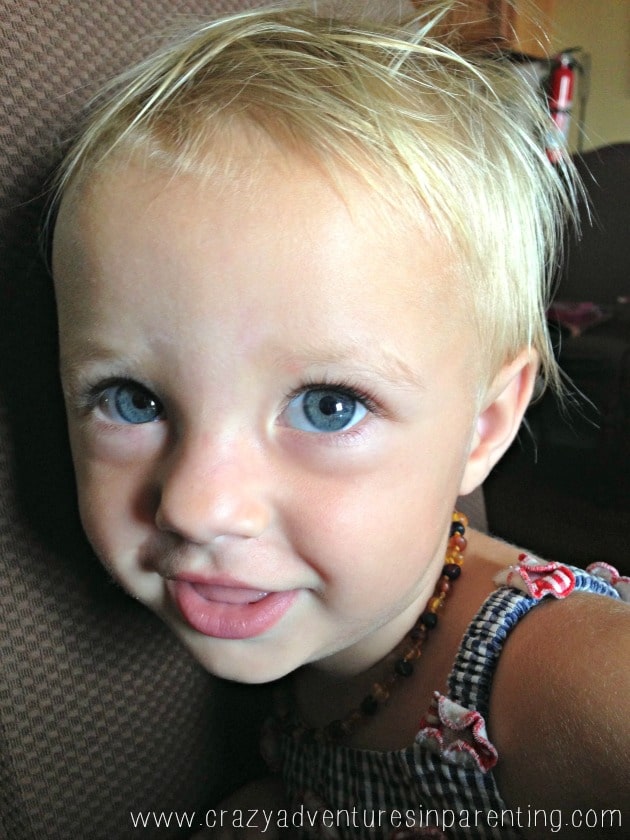 Happiness is… these wonderfully tasty crispy southwest chicken wraps for dinner. Yum, baby!