We slept late for our day off on Veteran's Day. The sun awoke us through the window, trickling in through the blinds and curtains, and we felt the warmth from it almost immediately. After a few somewhat chilly days in Texas, we welcomed milder weather with open arms, and were pleasantly surprised and elated the second we flung open the front door. We knew the 70's weather and sunshine was a fleeting treat. "C'mon, kids! Let's go!"
Operation Family Bike Ride was in effect. It'd been too long since we were able to.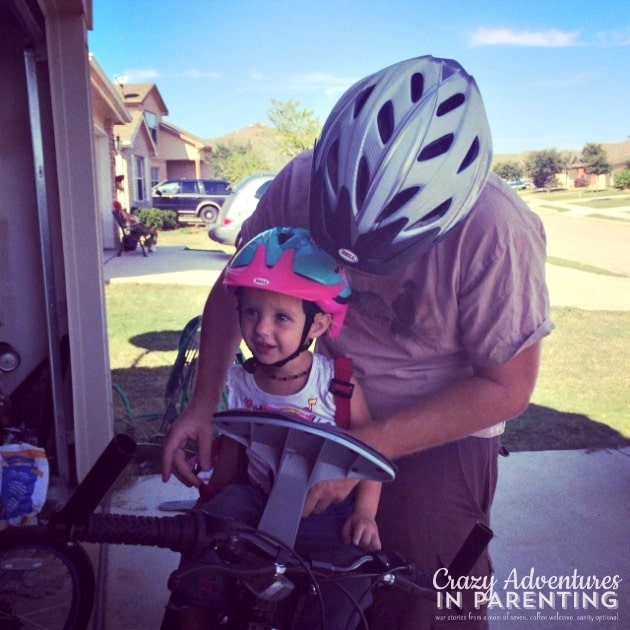 My husband spent some time assembling the new bike seat he purchased for his bike (shown above). He knew that the trailer I normally use made our bike rides difficult (particularly going uphill), and wanted to split the weight burden with me. He thought, maybe she might like seeing everything the way we do, way up high on the bike like us. However, once together and on and the baby sat in the seat, we were left baffled.. what the heck is this big, flat thing in her face? What was this for!?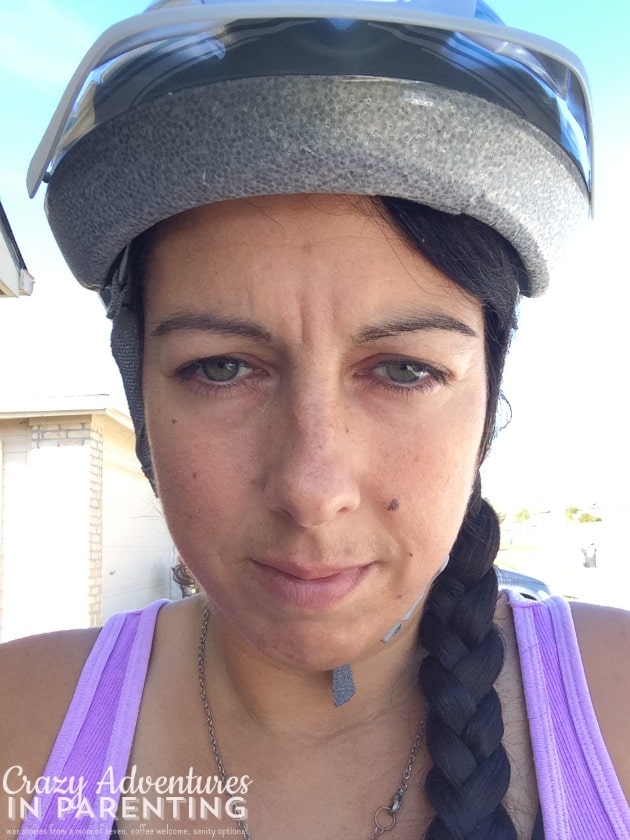 Without the trailer on my bike (which normally holds all our water bottles), we packed a backpack and off we went!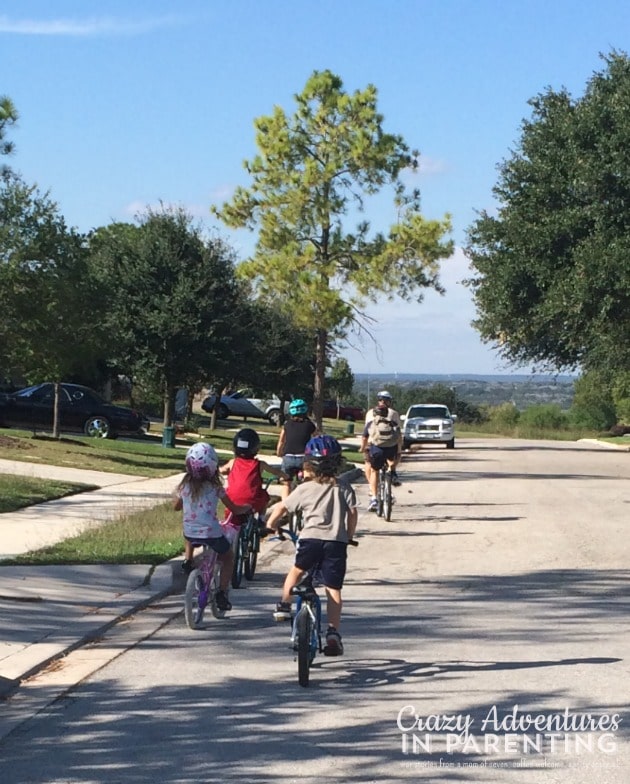 We didn't know how far or how long we wanted to go, but we'd already eaten lunch, and we just wanted to bask in the sun for a while and go on an adventure.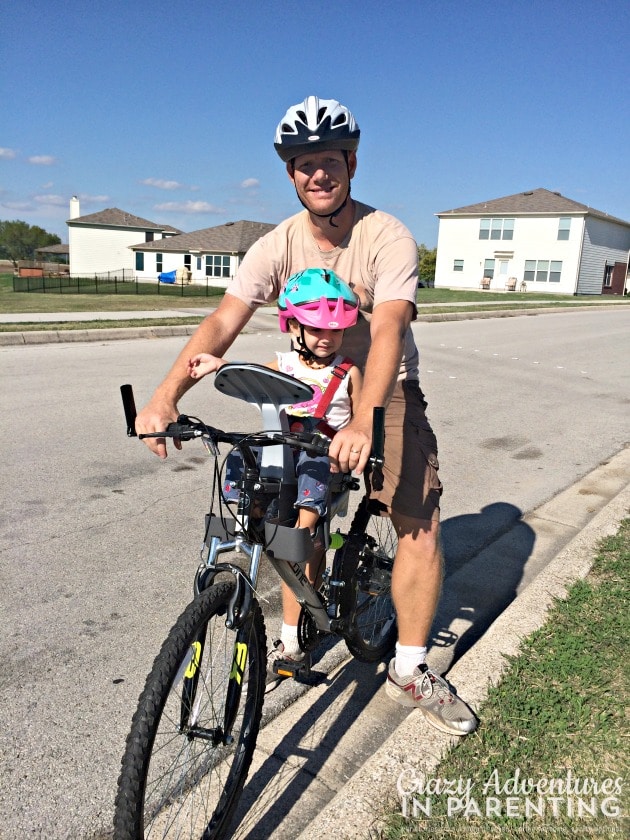 The baby did well with my husband (for the most part). He could talk to her easily, show her things, since she was right there. When she rides with me, she's often behind me, so I have to yell and turn to get her attention (or stop). Throughout the ride, though, we STILL didn't know what this confounded flat, padded thing was for!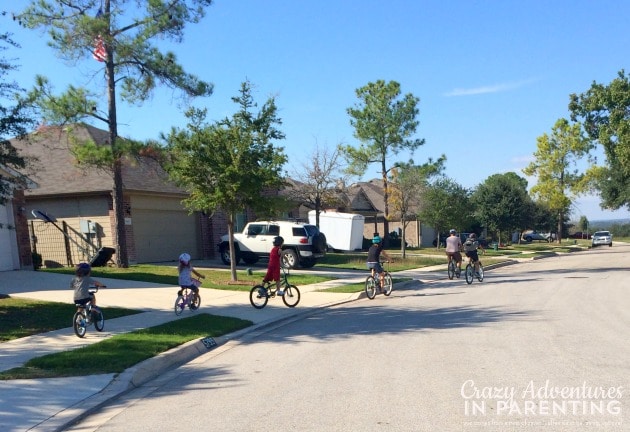 At times, the hills were a little difficult to get up, but the kids are really getting good at navigating the sidewalks, peddling hard up those tough hills, and controlling their speed when going down them.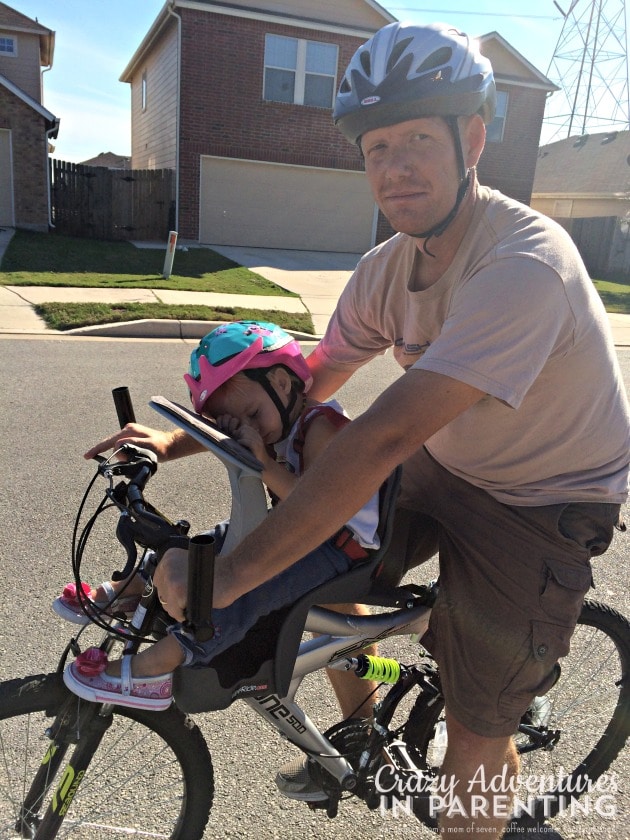 All that work knocked Baby V out, though. Which we thought was hilarious, given she did the least amount. (Hey, being a baby and being carted everywhere is tough work, right?) But at least we found a use for the flat thing, right?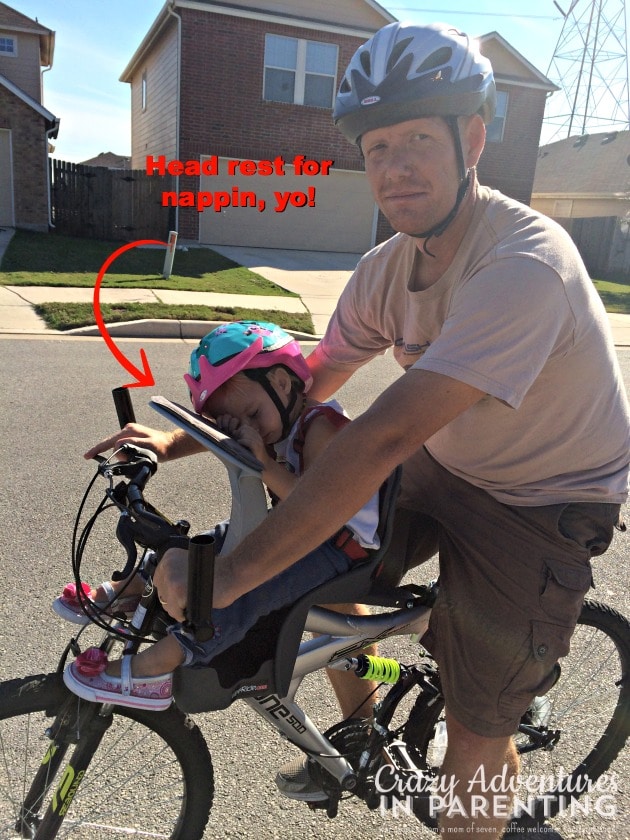 Heh.