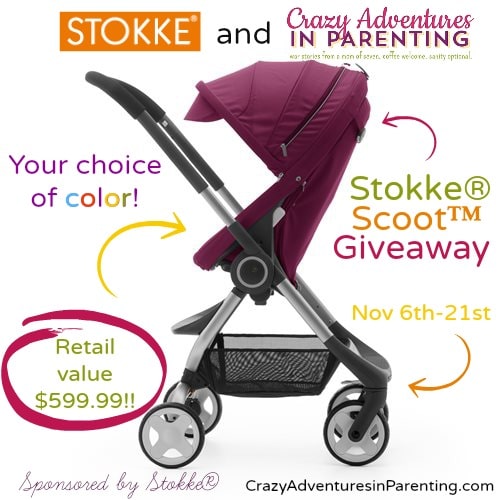 Stay tuned to win one of these AWESOME Stokke® Scoot™ strollers! But first, read my review of this delightful stroller we were given to try out during this busy sports season. I'm eager to share with you just how handy stroller it' been to have for our busy family!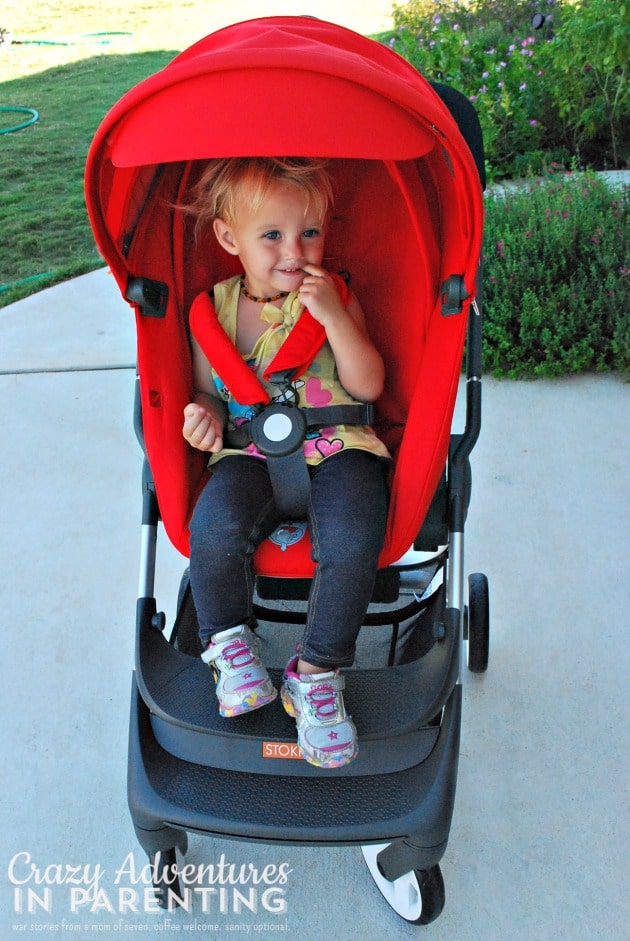 ♫We go walking, and running, and hiking and biking. Riding and schlepping and trekking and jogging.♫ (Sung sing-songy to the tune of Rudolph the Red Nosed Reindeer at the beginning.)
Have you ever wondered if you've assembled your baby gear properly? Stokke® makes sure you know your baby is safe by offering red/green indicators to let you know your stroller has been locked together safely.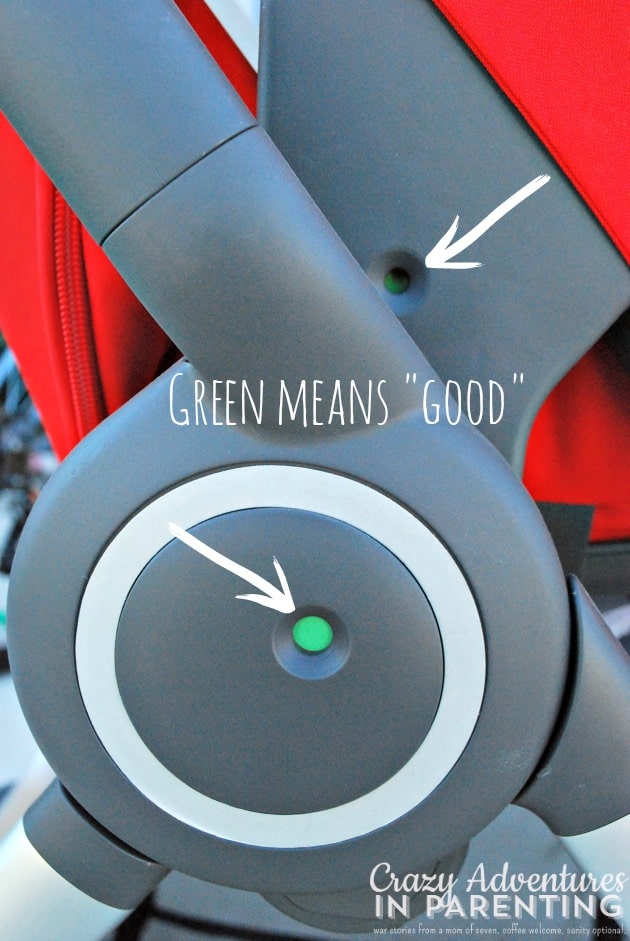 The Scoot™'s cup holder is nicely placed right there on the handle, giving you easy access when you need it.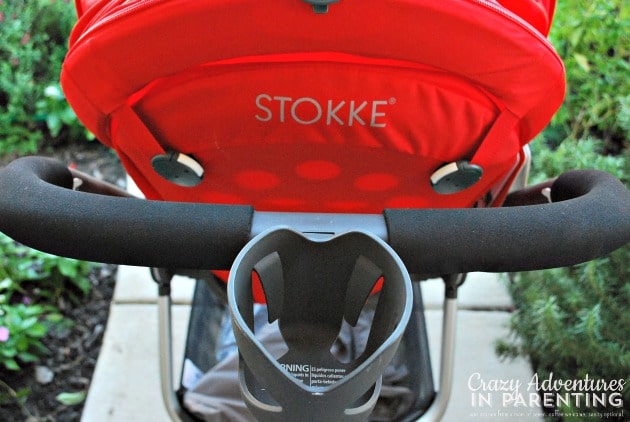 (It's also really secure being locked in.)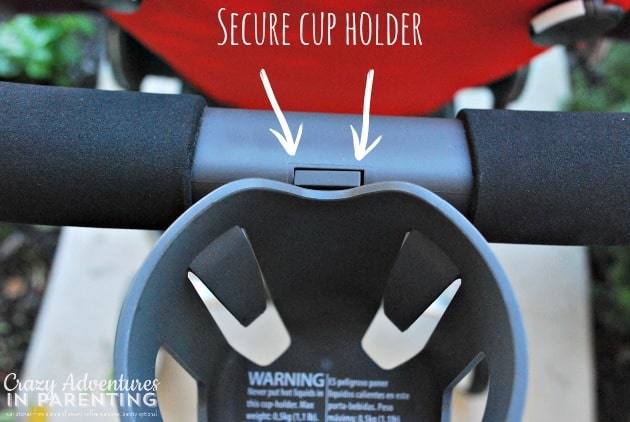 I also like that it holds my phone pretty easily right there where I can see the screen.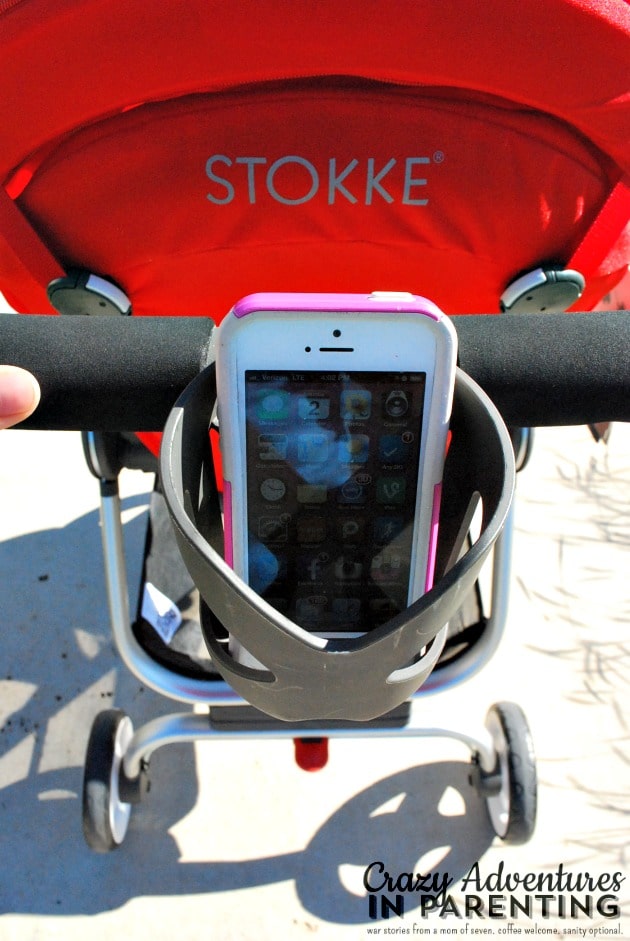 The biggest problem we've had with strollers is having them be the right size for both men and women. My husband is over six feet tall, and often feels like he has to hunch when pushing strollers. With this stroller, it's great for him because he can extend the handle upwards.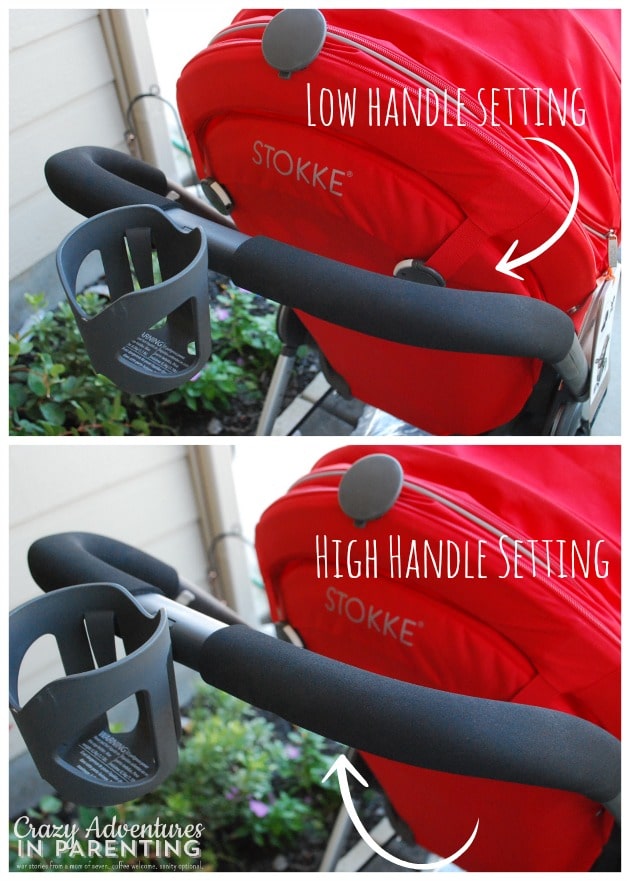 The Scoot™ was designed with size in mind – it isn't too big, so it can navigate easier, and fit into tight aisles in stores.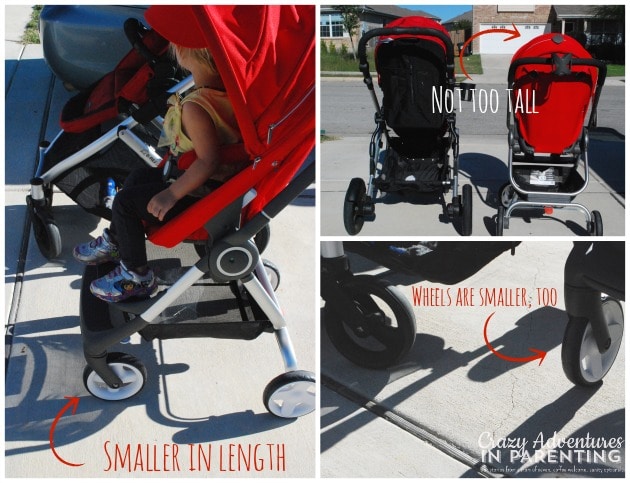 I love how it has a little zipper "Peekaboo" flap so you can see your baby constantly.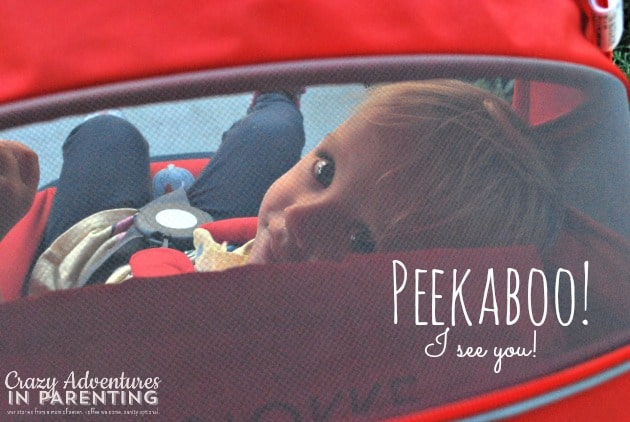 Should you decide not to want the canopy at all, it's easily removable with a simple unzip.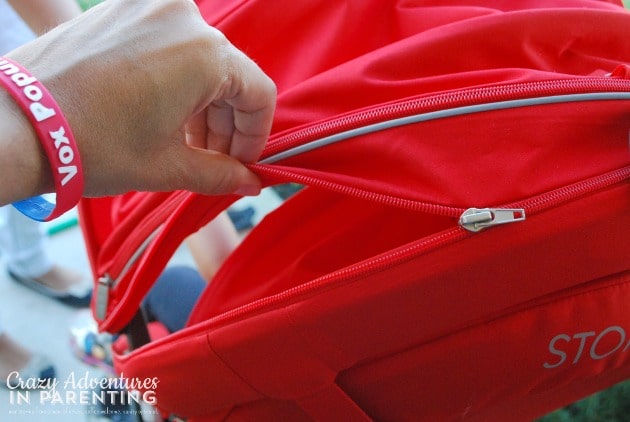 Just as equally important is the implement weather that can happen. We had a soccer game that rained on us a bit a week ago, and with the Stokke® Scoot™, we were covered (literally).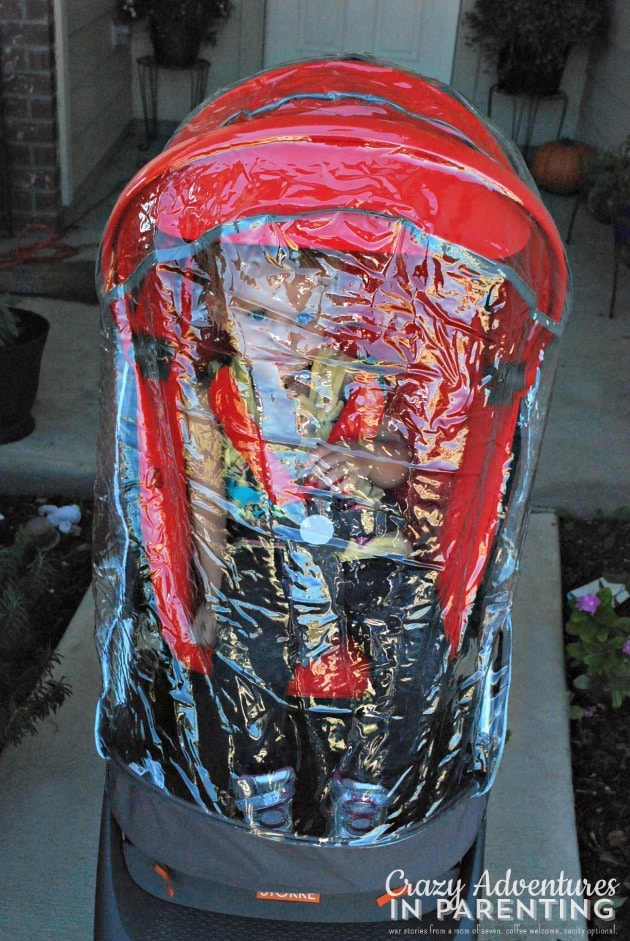 Same with the "bug guard" mosquito netting that fits on it as snug as a bug.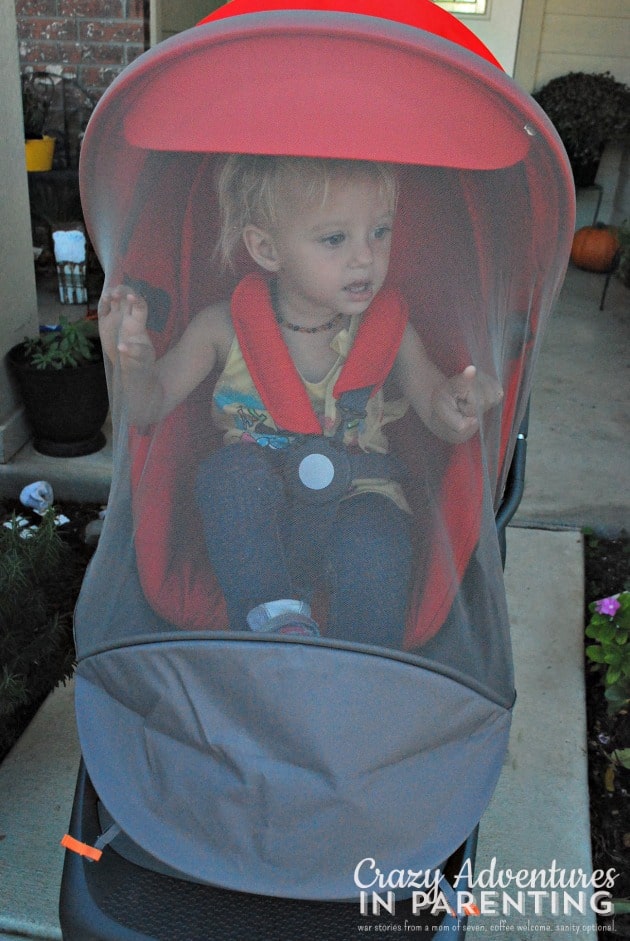 When she fell asleep, with a couple clicks, we had her safely reclined and enjoying naptime without a peep.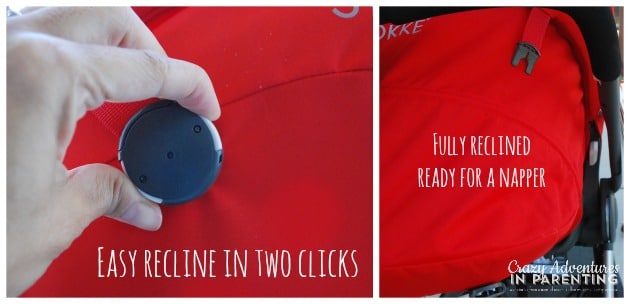 I do love the open storage below the stroller, I just wish it were just a tad bigger (for big families like me) to store more underneath.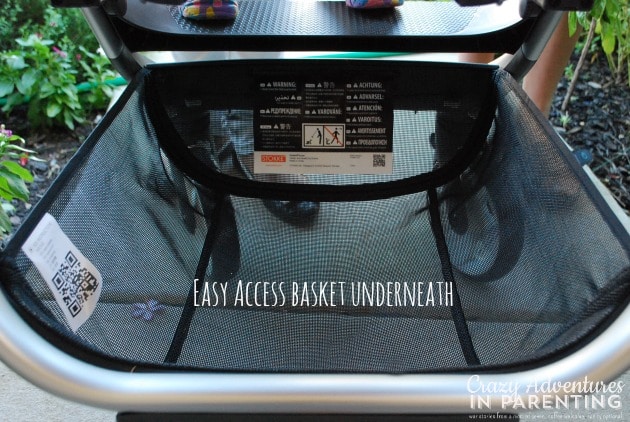 The one-footed brake couldn't be easier to engage, and it's pretty powerful, too. (We tried it on a hill, and she stayed put.)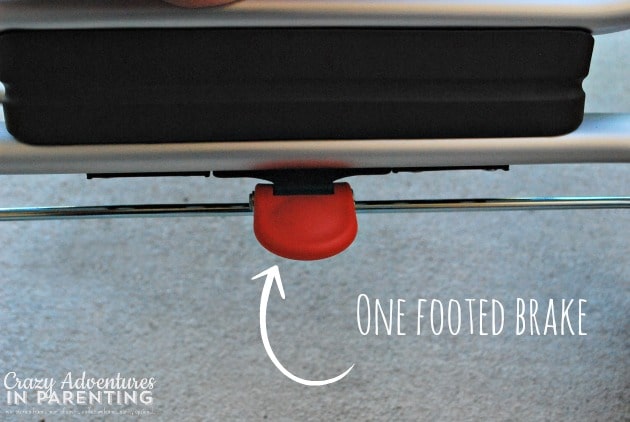 I love it when companies consider the longevity of their product, and design with that in mind. Stokke® designed the Scoot™ with an adjustable footrest so you can change it as baby grows.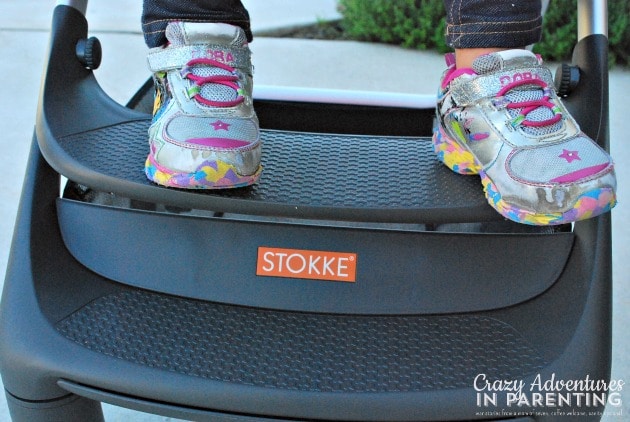 I love how the seating is up high and upright, so she can see the world around her easily. I feel like I'm right there with her, because she's as high as the handle, and I can reach her as needed.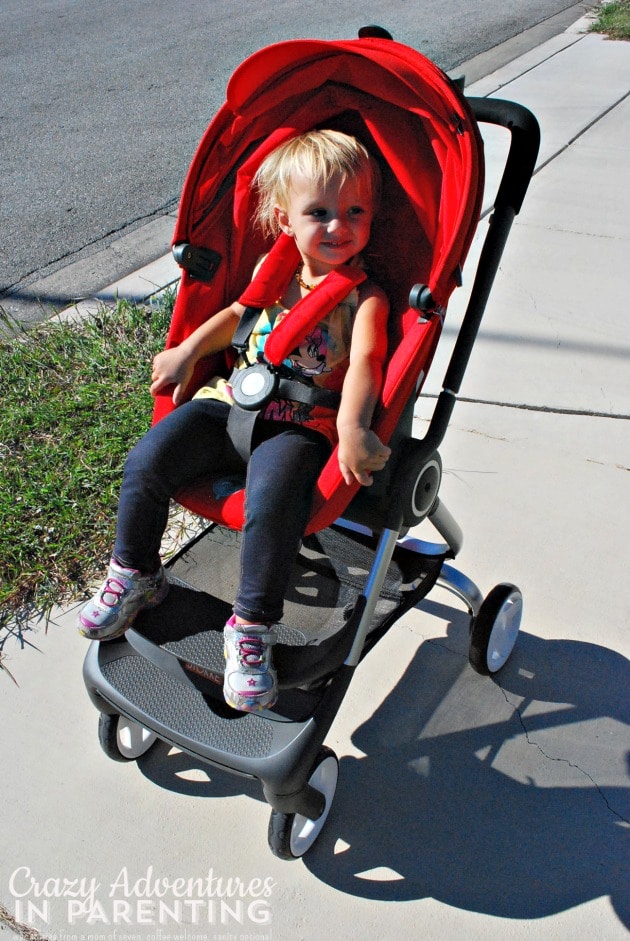 We've enjoyed quite a few treks in the Stokke® Scoot™, and I'm pleased with how durable its seemed. The wheels are easy to navigate, the fabric is easy to clean, and the ride is a smooth one. I encourage you to try it for yourself! For more information about it, visit Stokke.com.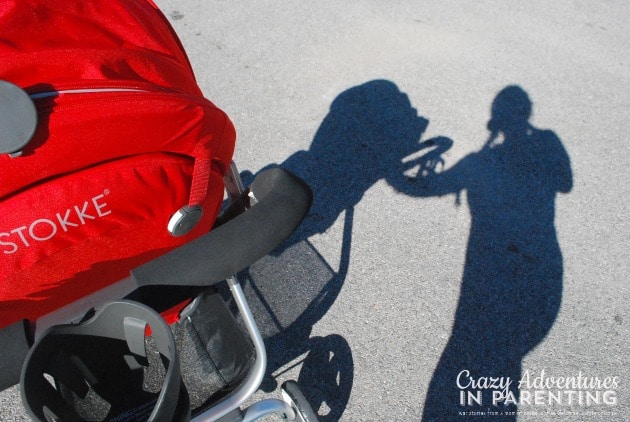 Win It!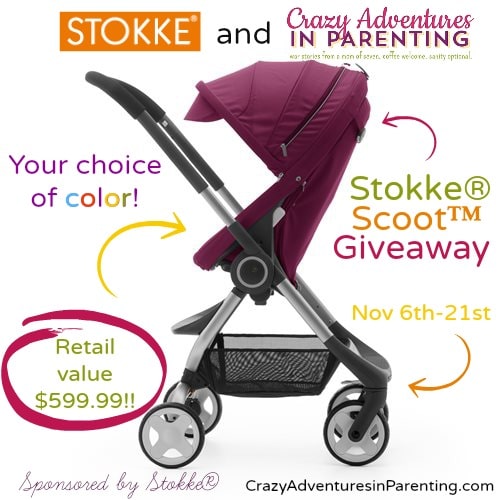 Would you like to win one for yourself? OF COURSE YOU WOULD! Easy entries below!
a Rafflecopter giveaway