---
We spent 52 weeks in 2013 celebrating what made us happy, and it WAS a fantastic year. Let's make 2014 the year where we really truly focus on surrounding ourselves with only joy and happiness all year round, every month, every week, every day.Tell me, what makes you happy? What is it that you do that you can't get enough of? What makes your soul shine, your eyes beam, and your insides sparkle?

Happiness is so very many things for me, and every Wednesday I plan on sharing my answer here with you, on Twitter, Instagram and Facebook. You can join us and follow along by using the hashtag #happinessis on Twitter and Instagram.
---
This was a tough one to write this week. It's hard for me to focus on the happiness and share my children and family right now when I know there are many families that are suffering and eagerly awaiting word in Washington about their loved ones after the mudslide. A community wrecked, houses and lives gone. I have a friend out there who is missing her husband and 3 of her 4 children and it's been four days with no word yet on whether they're okay.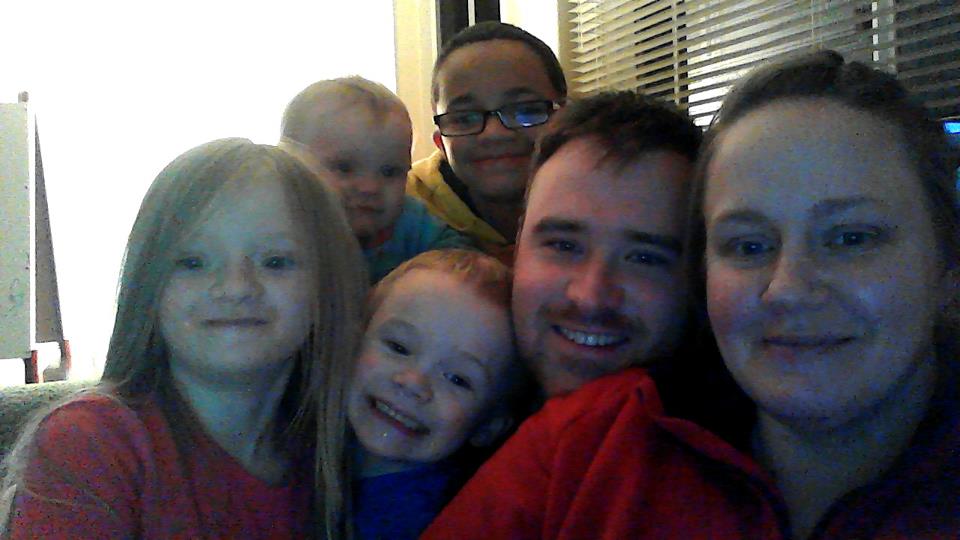 But I spoke to my good friend Andrea who told me "we must (go on)" this morning, and then I read my friend Heather's update, "We are not giving up or giving in. Please stay hopeful … Wrap your arms around your loved ones and know that you are blessed."
The missing children I mentioned above are Heather's nieces and nephew. And she is right. We must continue to focus on the happy, to be positive, to live "in the now" because we never know what tomorrow will bring. I have to have faith, even if fear and doubt are swirling and knocking me in the gut, I have to.
Can you help me have faith, too? And pray for a good outcome for this family with me, too? Also, should you want to help them in some way, close friends have set up this fundraising site to help them, as they are left with nothing.
—
Here I am, doing my best to stay "in the now," focusing on my beautiful kids, grateful: