(I am a compensated Great Day Farms ambassador.)
I looooove using crescent rolls in delicious ways, and this bacon egg and cheese breakfast ring inspired by Pampered Chef is one tasty recipe for breakfast or brunch!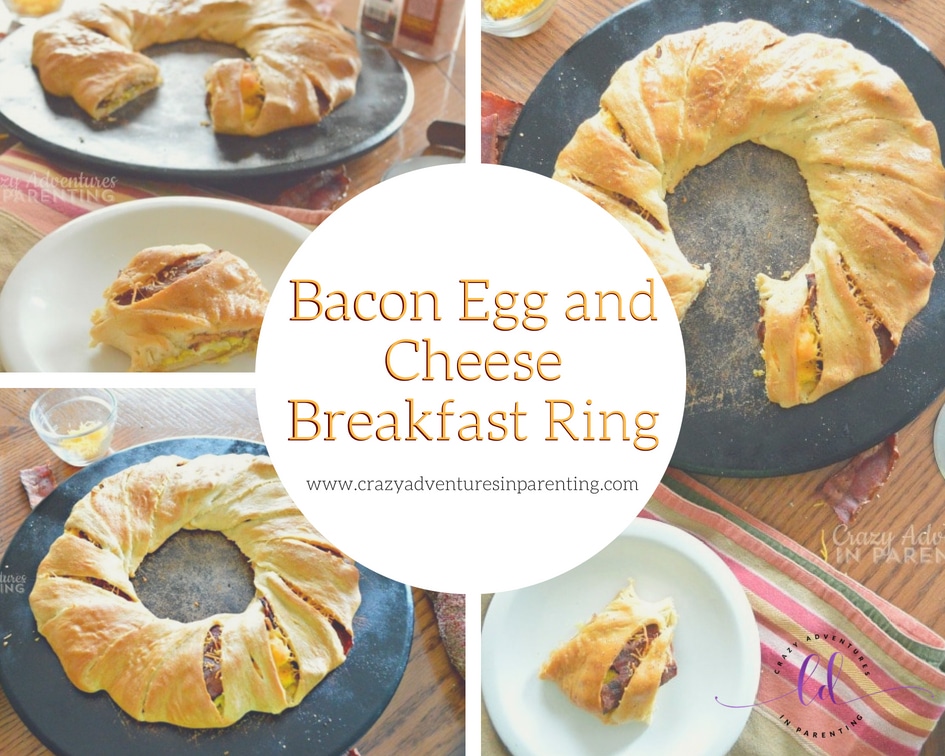 Bacon Egg and Cheese Breakfast Ring
Oh my gosh, you guys! Who doesn't want a bright, sunshiny shape like this to greet you in the morning!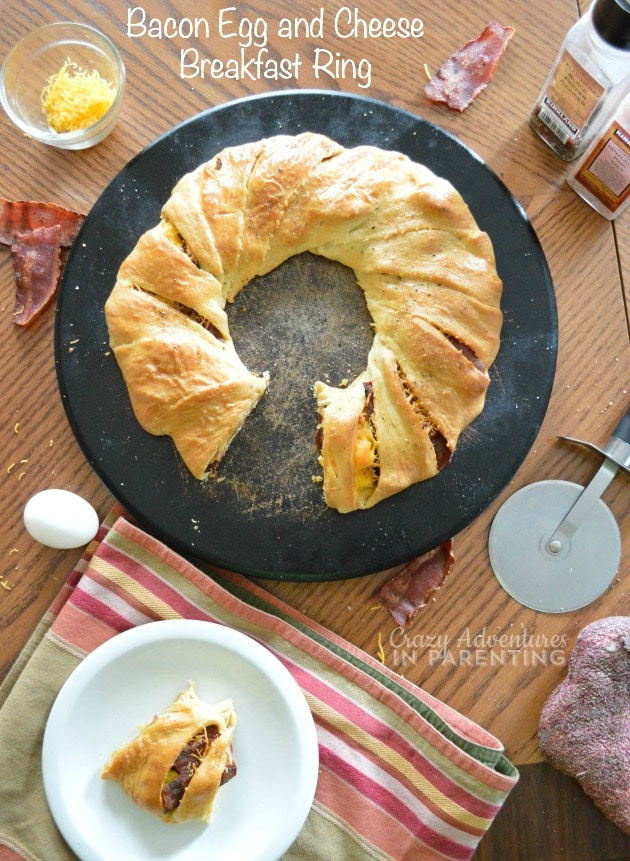 Hello, gorgeous. Fancy "meating" you here. (Get it? Meat? Ha!)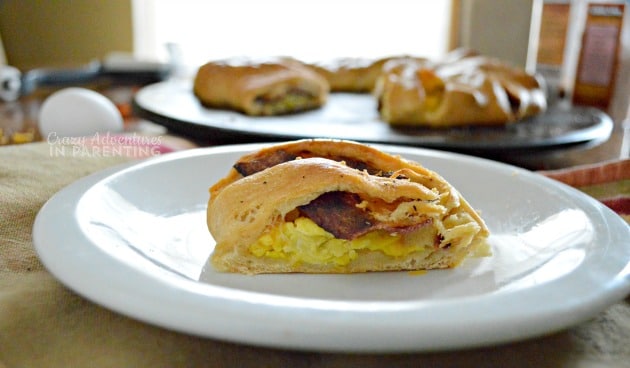 I know you guys are simply going to love the easy-ness of this recipe, just like my other crescent roll recipes, it's quick, easy, and the results are gorgeous! Especially when using Great Day Farms eggs. They're always so light and fluffy.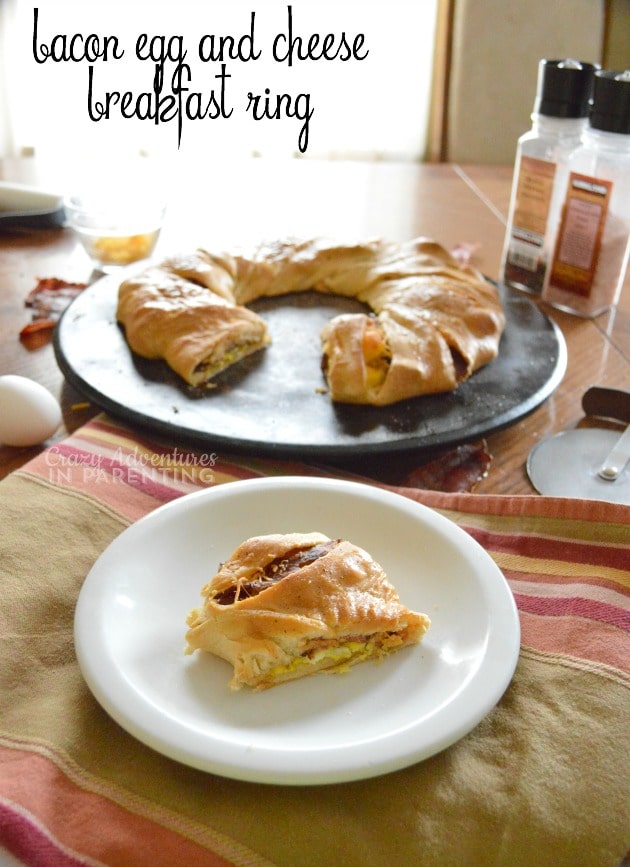 How to Make a Bacon Egg and Cheese Breakfast Ring
After you've fried your bacon and scrambled your eggs, pour yourself a little coffee and break open those crescent rolls! Lay them on a pizza stone as shown below: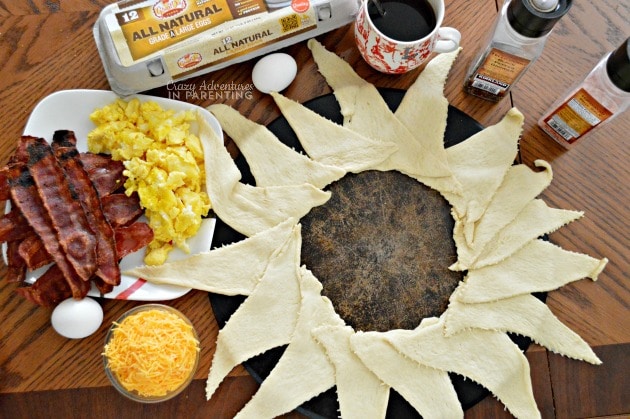 Roll the crescent rolls together at the seams with a dough roller, like so: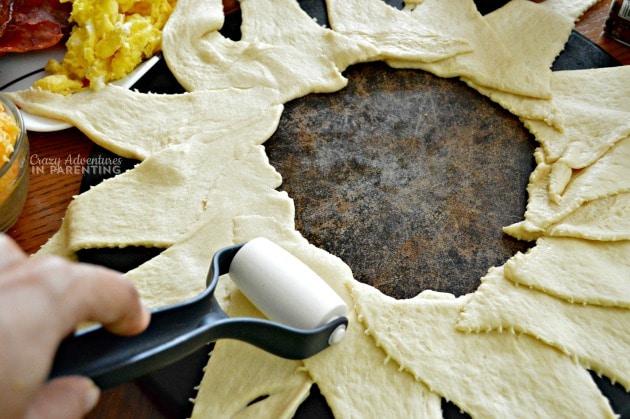 Add your ingredients one at a time to the crescent roll dough, layering like this: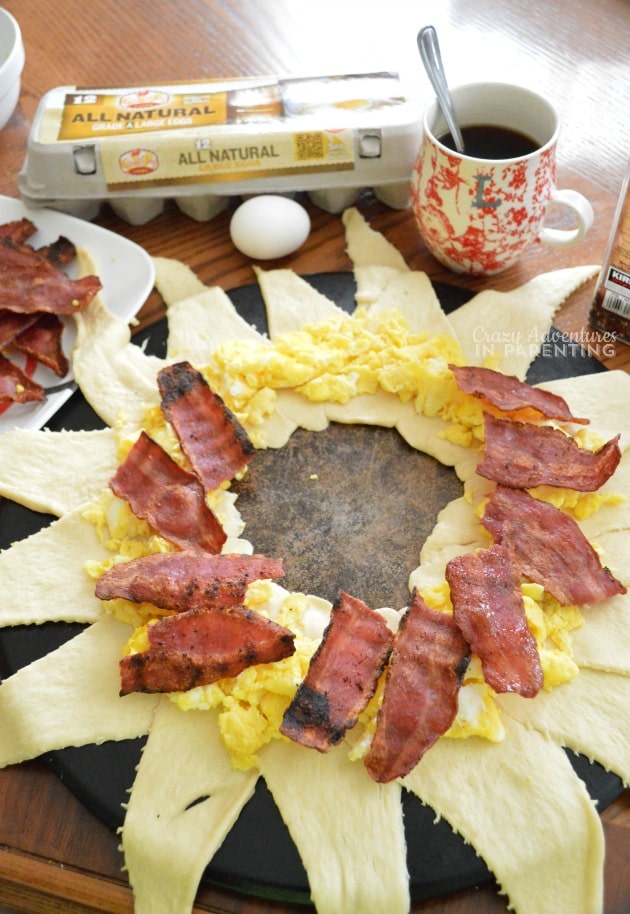 Add the cheese generously over top: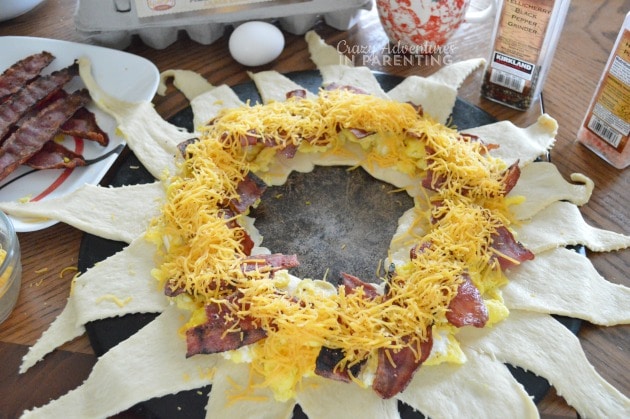 Begin wrapping the dough up over the ingredients, pinching together in the center: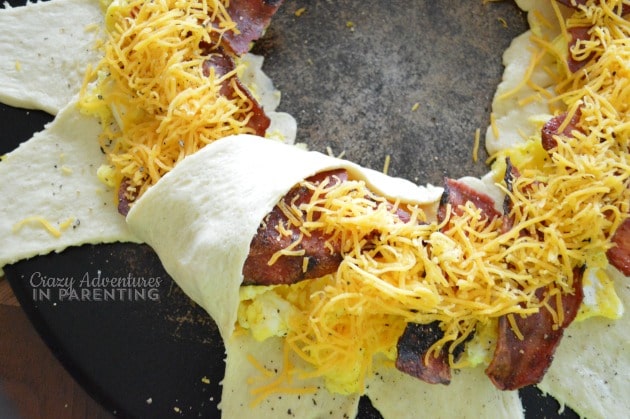 When I make these crescent roll rings and wreaths, I press the dough down in the center again, squeezing it all together a little, to ensure it takes sale and everything's good 'n tight inside, tucking the ends under, too. Bring on the baking!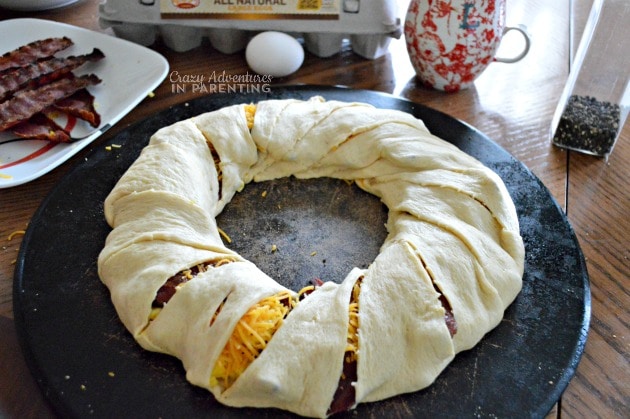 Oooh! Once she's out of the oven, try not to dig in just yet. There's still business to take care of. (But, g'head and admire her golden brown crust. Mmm!)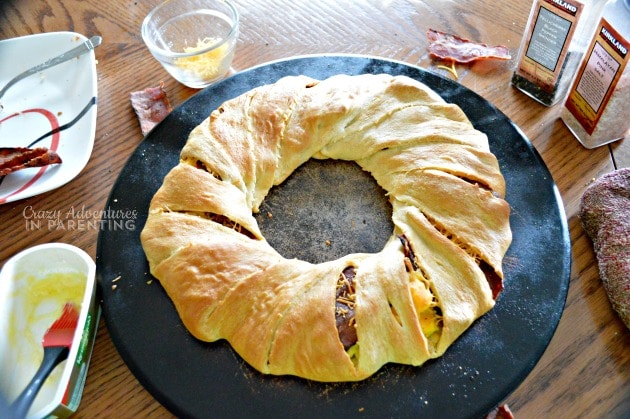 G'head, brush a little melted butter over top (you can do this before or after it's baked, I think it tastes SLAMMIN' when it's done afterwards).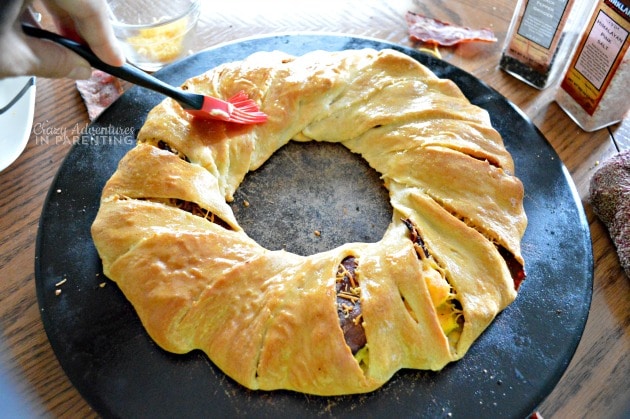 Don't forget to lightly season over that melted butter, too! Take a second to admire your handy work.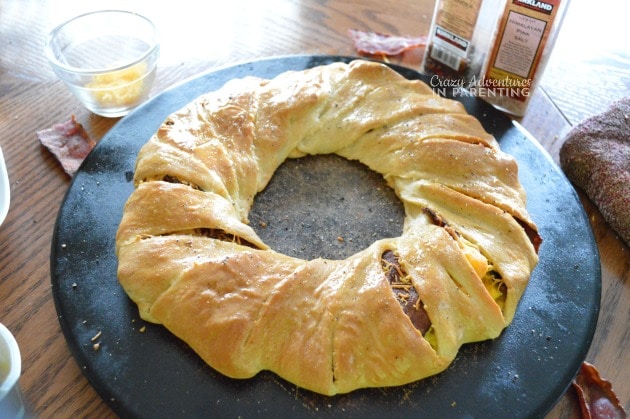 Then, grab a pizza slicer and get ready to taste the awesome!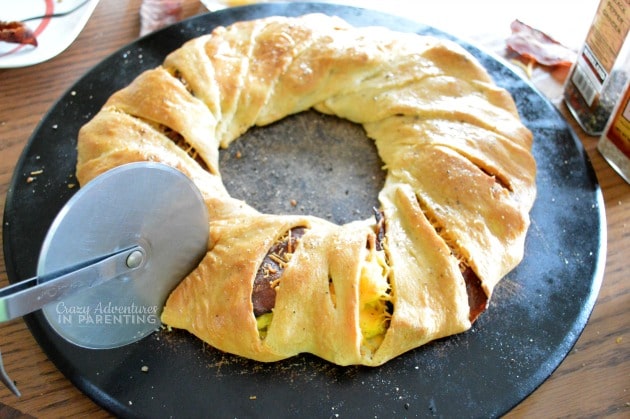 Oooh, momma.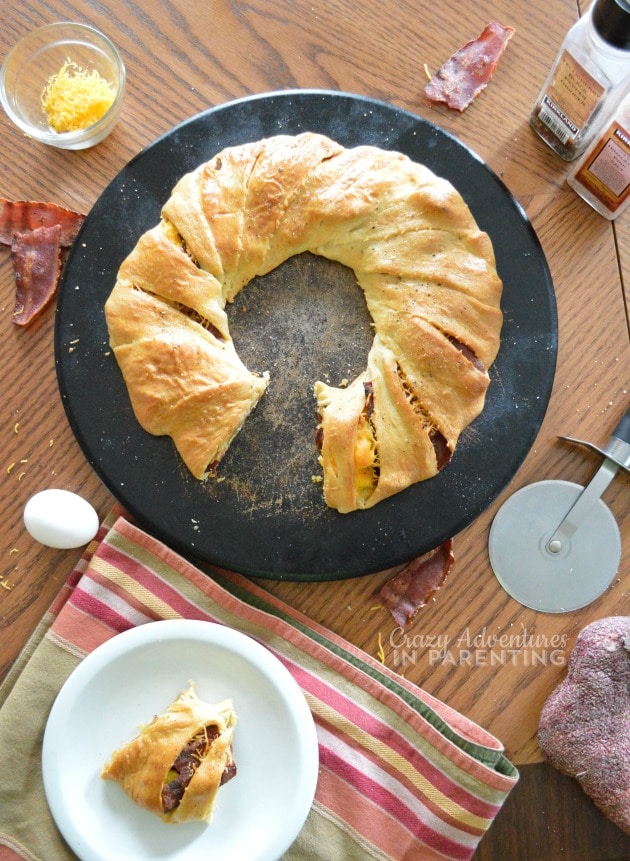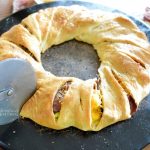 Ingredients
2 packages crescent roll dough

8-10 eggs, scrambled

half package of turkey bacon, fried

shredded cheese

salt and pepper

melted butter
Alright, who's hungry?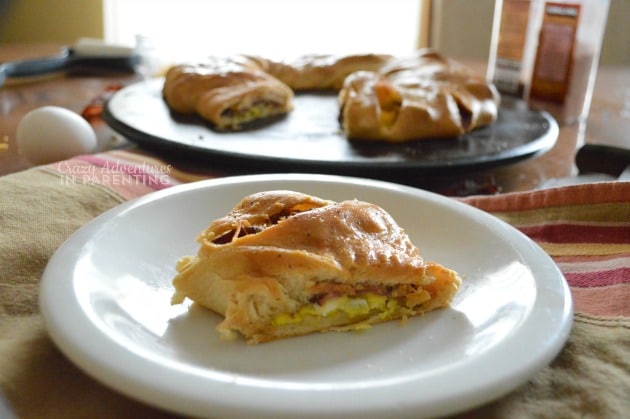 Easy Bacon Egg and Cheese Breakfast Ring with Crescent Roll Dough
Gosh, can you just TASTE it? Be sure to check out the other fantastic Great Day Farms recipes. Wouldn't this make a fantastic brunch or brinner (breakfast for dinner)? Don't forget to pin it for later here!