I'm a compensated member of the Netflix Stream Team.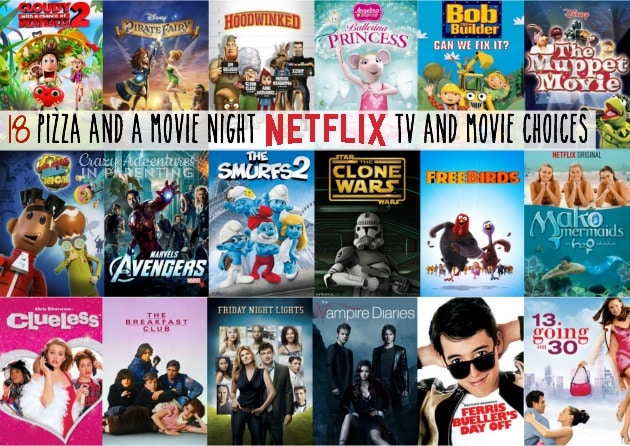 Now that school's back in session, we've been celebrating the weekends heartily. With soccer games and schedules in full swing, it feels good to kick off our shoes on a Friday and not have to cook, y'know? With the busy hustle and bustle of the week, relaxing with a little New York style pizza and a fun movie is the perfect ending to the week.
Netflix Titles for Family Movie or TV Night
For your little kids:

1. Cloudy With a Chance of Meatballs 2
2. The Pirate Fairy
3. Hoodwinked
4. Angelina Ballerina
5. Bob the Builder
6. The Muppet Movie
For your big kids: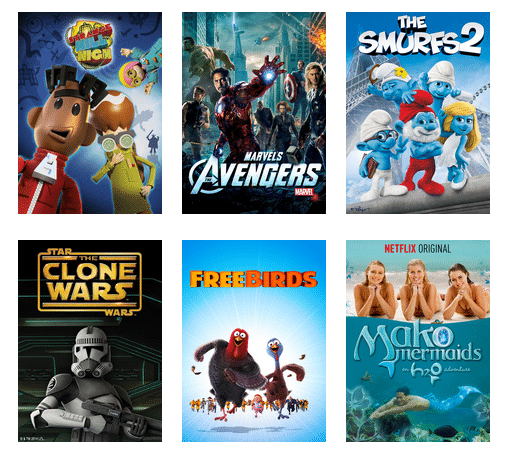 1. Strange Hill High
2. The Avengers
3. The Smurfs 2
4. Star Wars: The Clone Wars
5. Free Birds
6. Mako Mermaids: An H2O Adventure
For teens (and you!):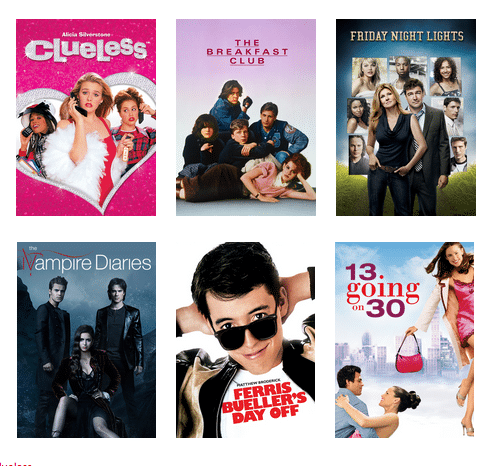 1. Clueless
2. The Breakfast Club
3. Friday Night Lights
4. The Vampire Diaries
5. Ferris Bueller's Day Off
6. 13 Going on 30
Family Room Blanket Fort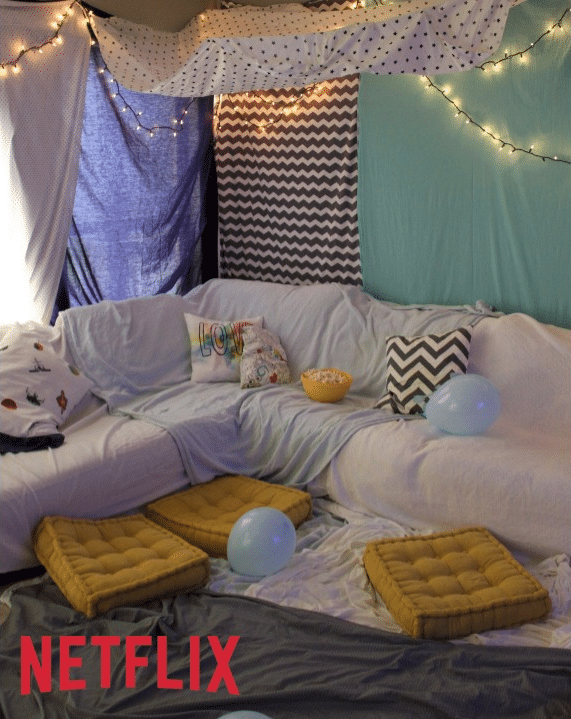 Get the whole family in the mood for movie or TV night by transforming your family room into a cozy blanket fort. Click here to learn how to make your own.
---
Pizza Nachos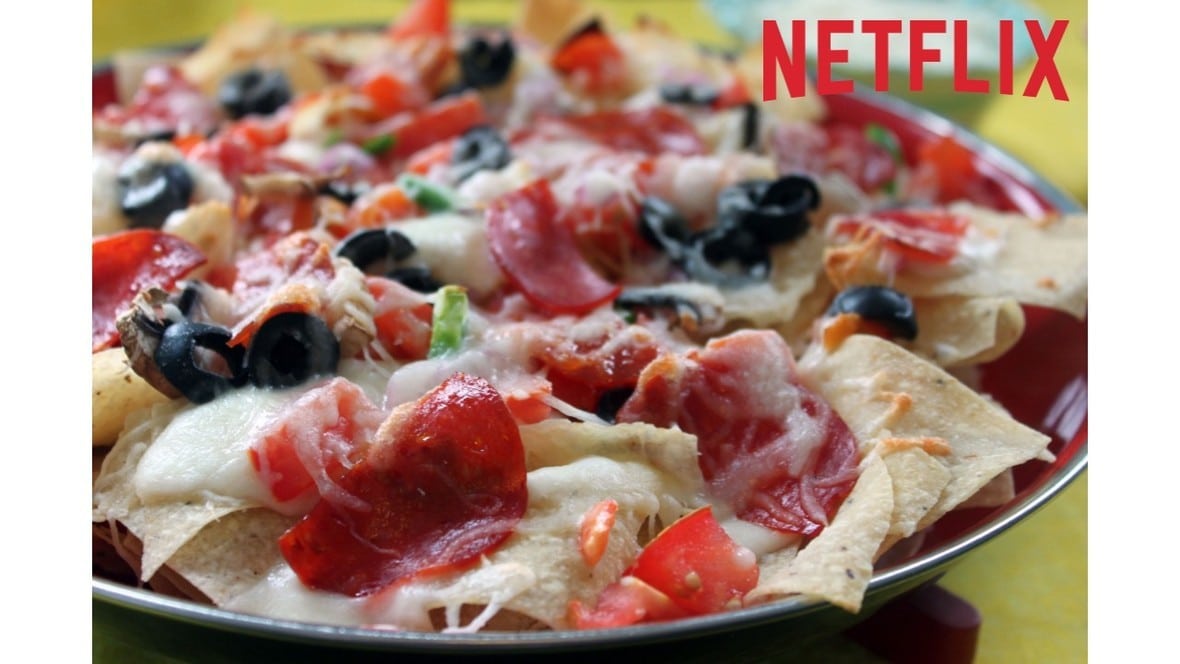 Nothing completes family movie night better than a delicious treat. If you love pizza and you love nachos, you'll die for these pizza nachos – a twist on two of our all-time favorites. Click here to learn how to make your own.
What movie would YOU choose for "Pizza and a Movie" night?