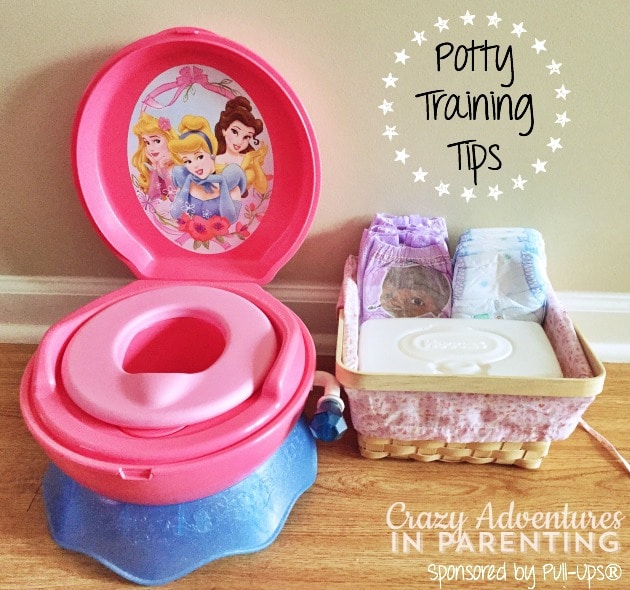 Even experienced parents like me need potty training advice sometimes, and that's why I'm excited to have partnered with the Big Kid Academy for this post.
You would think that, having eleventy-billion kids 'n all, that I'd have this whole potty training thing down cold, right? That I'd wave some magical wand and BOOM, they're potty trained, because after doing this so many times, I'm now a wizard, right?
Sure, I've "been there, don't that," and I've accumulated a hearty knowledge of the subject. But, to be honest, it's one of my least favorites things to do ever. (Aside from changing nasty poopy diapers, eek!) It's so tough to potty train and be an active mom on-the-go with older kids with active lifestyles and busy schedules.
The past few kids potty trained NAKED at home, friends. We were locked up in the house for days while this happened it was ROUGH. I can't go through that again this time, not with the crazy schedules we have now. It's just not feasible.
Baby V has begun showing signs that she ready to try using the potty. She's also really into stealing wearing her sister's character underwear right now. She likes wearing them over her diapers, to pretend to be like her bigger sister, which is why I think Huggies Pull-Ups® are such a SMART idea! I love that they have her favorite Disney characters, like Doc McStuffins, which makes them fun and exciting for her to wear!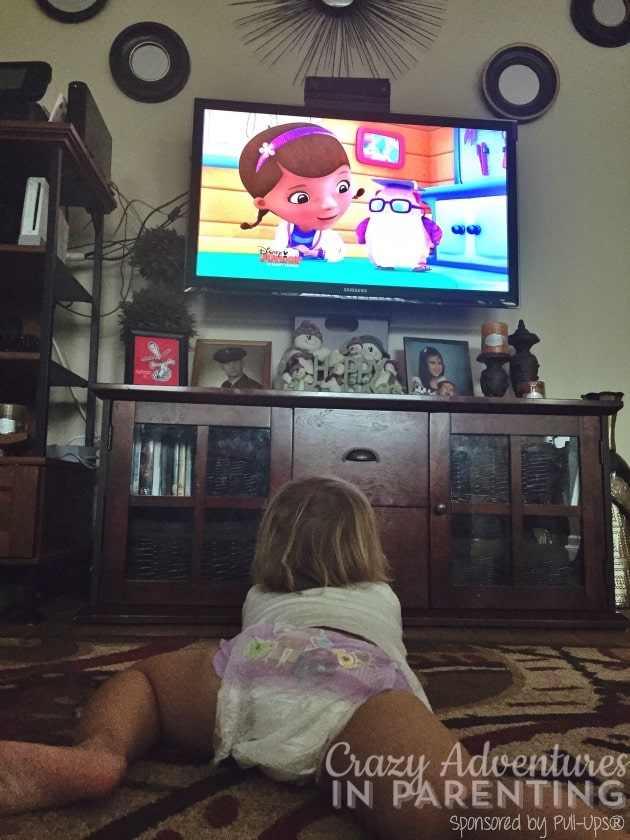 While this might not be my favorite parenting topic to tackle, I've picked up a few tips and tricks on how to make it easier (having done this a time or two):
Tips for potty training kids in general:
When they begin to show signs of interest in the potty, take them in when you go, so they can see how to do it properly
Practice with them how to go, how to flush, how much toilet paper to use, even when they don't have to, so they are more prepared when they do have to go
Keep wet wipes by the potty to clean them afterwards (since they're not the best wipers in the beginning)
Keep spare underwear, diapers, Pull-Ups®, and a spare change of clothes in the bathroom, too, for quick changes in case of an accident (and keep these items in the car or a travel bag with you, too)
Tips for potty training boys:
Use Cheerios to help boys "aim" in the potty
Keep toy cars, books, and playing cards by the potty to help keep them occupied
Use loose-fitting waist banded pants and shorts so they can have "easier access" when they have to go right away
Tips for potty training girls:
Keep crayons, coloring books, and dolls close by to keep them occupied
Encourage girls to wipe from the back, even when it's only pee
Dresses (without leggings or tights) or skirts may be the easiest outfit choice for little girls to wear while potty training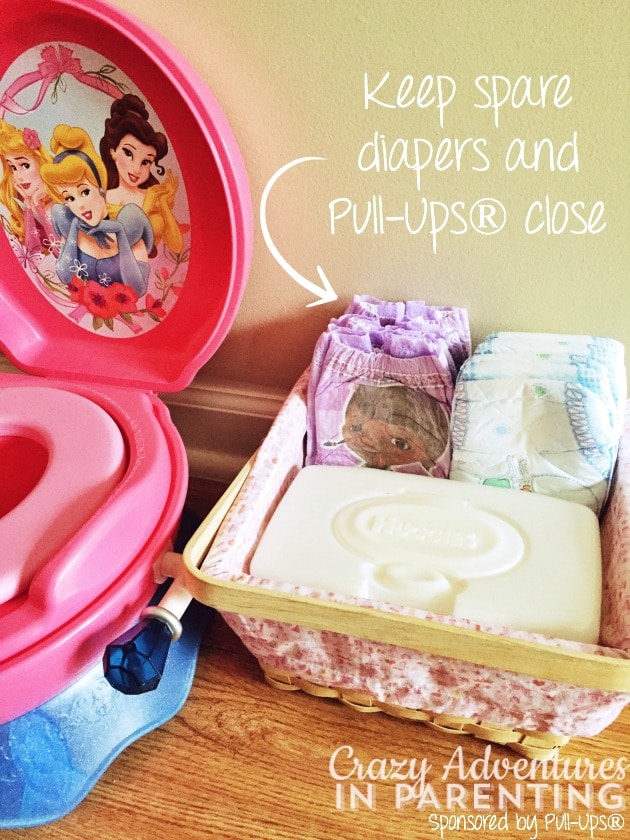 For more potty training tips like mine, you can enroll your kids in the Pull-Ups Big Kid Academy. You'll get a personalized "My Pull-Ups®" page with fun potty training activities and advice from parenting experts that's customized to your child's progress in their potty training journey.

Where are YOU in your potty training journey with your child/ren?