---
We spent 52 weeks in 2013 celebrating what made us happy, and it WAS a fantastic year. Let's make 2014 the year where we really truly focus on surrounding ourselves with only joy and happiness all year round, every month, every week, every day. Tell me, what makes you happy? What is it that you do that you can't get enough of? What makes your soul shine, your eyes beam, and your insides sparkle?

Happiness is so very many things for me, and every Wednesday I plan on sharing my answer here with you, on Twitter, Instagram and Facebook. You can join us and follow along by using the hashtag #happinessis on Twitter and Instagram.
---
This week was one full of excitement! First of all, the Steeler's game surprise was a HUGE one in the making for some time. So so happy it went over as well as it did and we were able to keep it secret. Tee hee!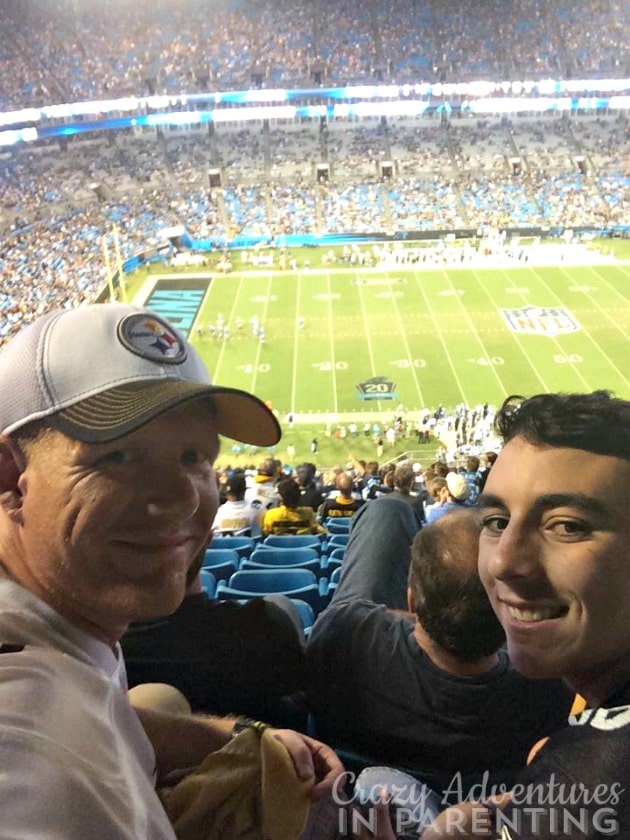 Then there was Baby Sis' big front tooth loss! This thing was dangling for WEEKS and it finally came out (ahem, mom pulled it).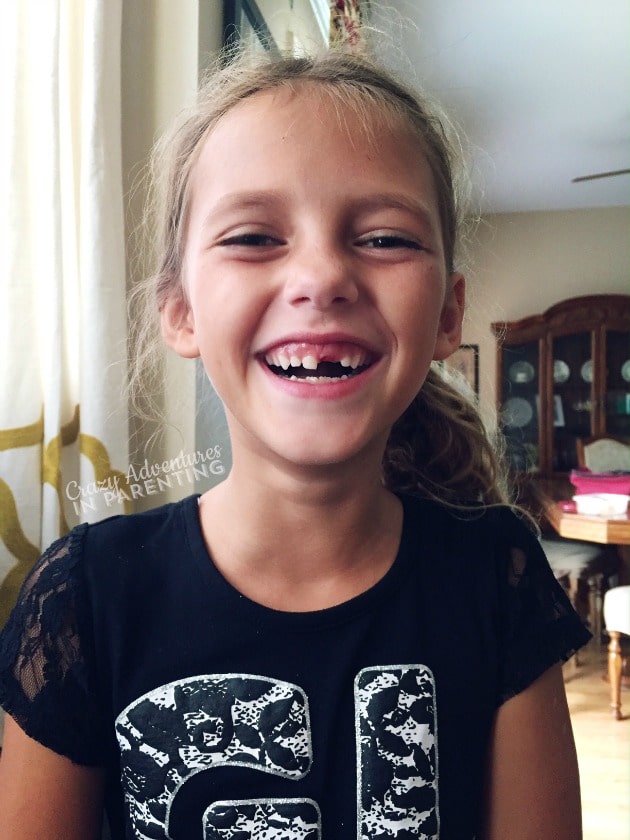 We also had Super M's first soccer game here in NC. It didn't go as well as we expected it to. We miss his old team dearly, but we were so happy to see him lace up his cleats and get out there again.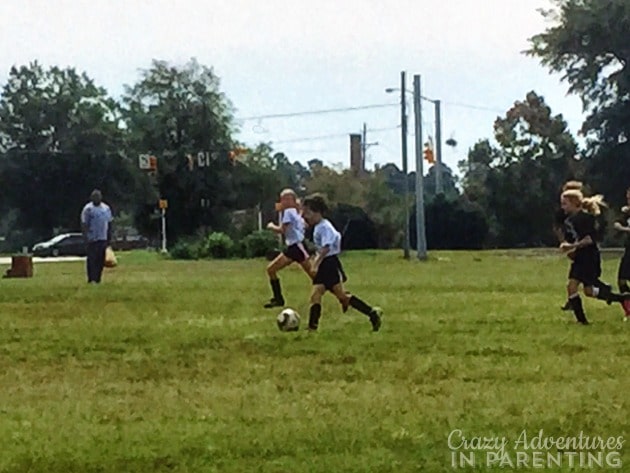 This sunset blew me away the other night.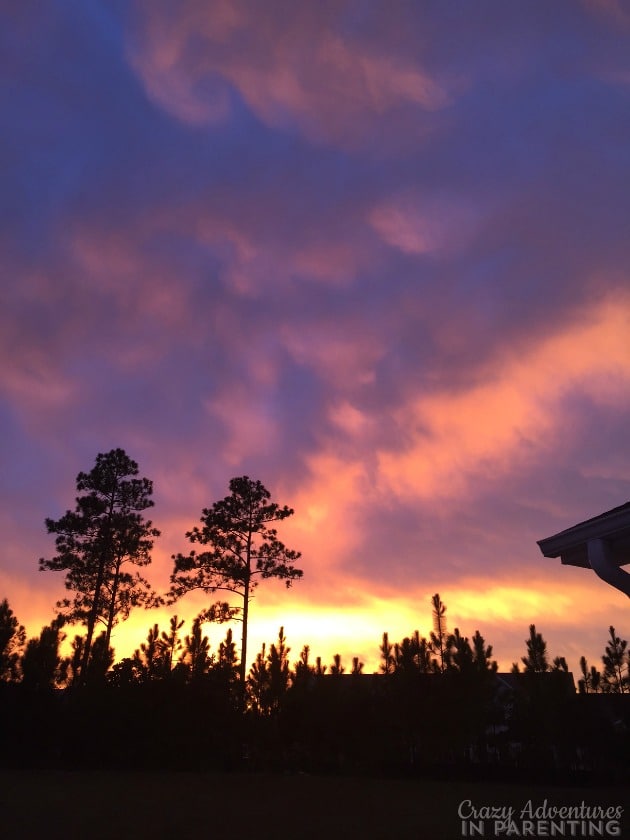 It rained, and Baby V held her own quite alright with her own umbrella. If you look really closely, you'll see her sporting her new Pull-Ups since we're potty training! Eeek! (More on that tomorrow!)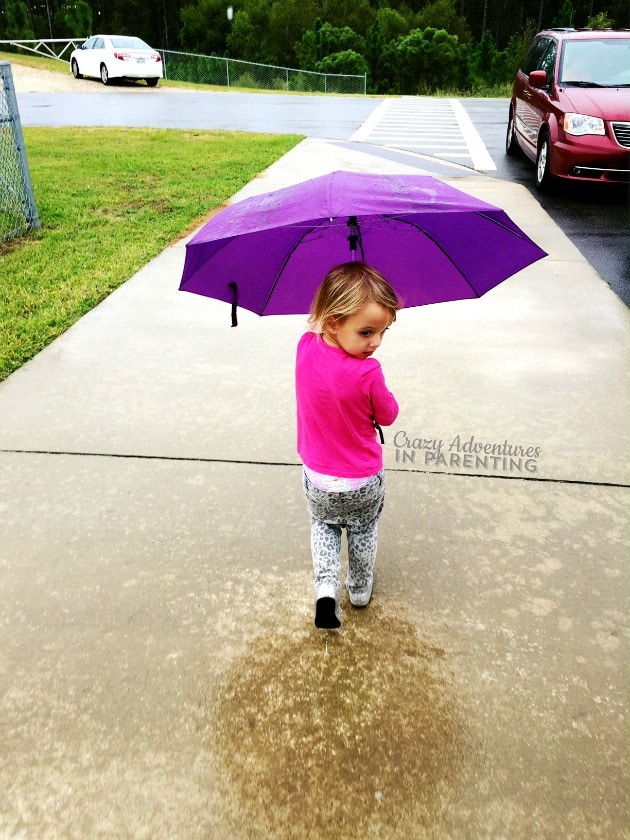 What about you? What is happiness for you? Leave a message of happiness or a link in the comments below to a blog post, Instagram photo, Twitter or Facebook update. You're more than welcome to keep coming back to leave more links to share, and don't forget to click on a couple and like, retweet, and share the love and happiness with others, too 🙂