This is a sponsored post for LG Studio collection at Best Buy and contains affiliate links.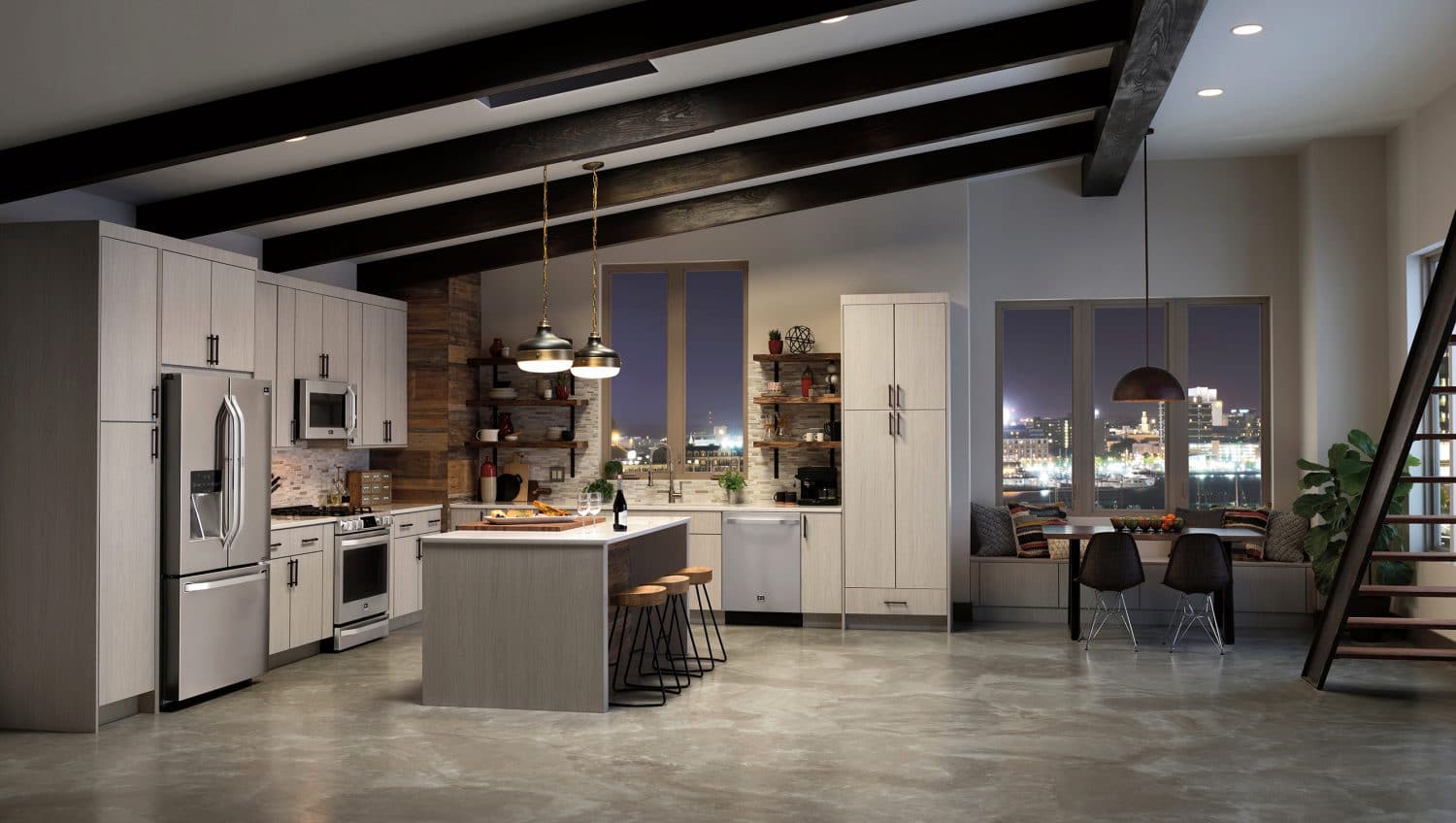 Have you ever accidentally fallen in love with a kitchen before? I mean, who does that, right? *raises hand* Me, I totally did, and it was completely accidental, and all Best Buy's fault. I went to the Type-A Parent conference a couple weeks ago with the intention of seeing my friends, attending amazing sessions, and interacting with their sponsors, right? And, as one of the sponsors of the conference, Best Buy hosted a suite, which took my breath away as soon as I stepped into it! I mean, they took things to a whole 'nother level by inviting famous chefs to come cook for us in their fantastically outfitted kitchen suite with the new LG Studio line of appliances! These appliances were stunningly swoon-worthy, people!!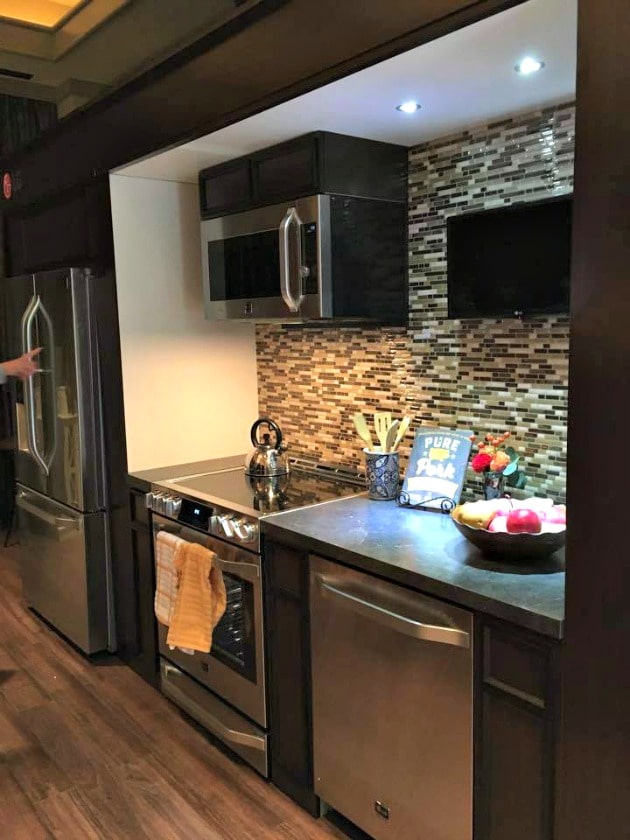 Oh. My. Gosh. I had kitchen envy in a bad way. The suite was sweeeeeeeeeet (even down to the flooring they installed)!! While they allowed us to open, peek, and observe everything they'd set up, we were unfortunately not allowed to use the appliances ourselves. *sad face* But they were kind enough to invite three famous chefs to demo these appliances for us! Annnnd, after one of the kitchen demos, I even asked for got a hug from chef Kevin Gillespie (from Top Chef)! *cue fan-girling squeals over here*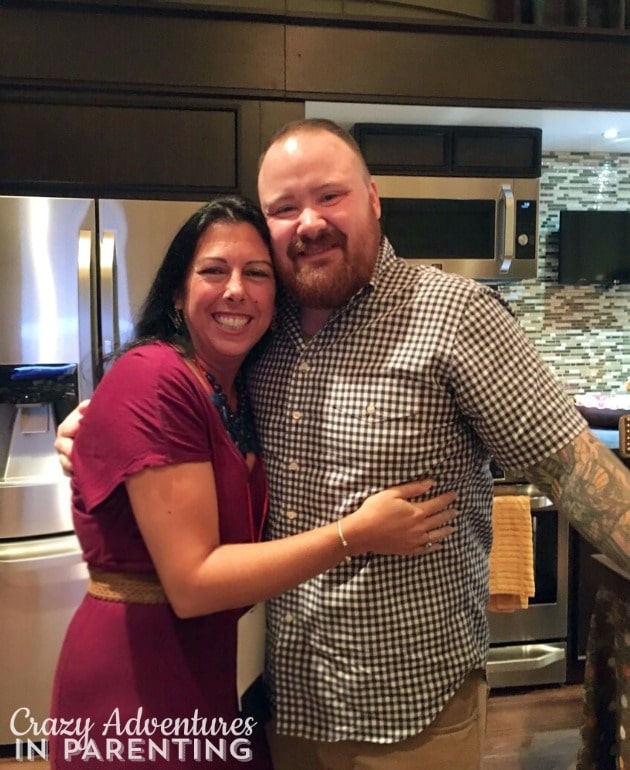 For his cooking demo, he prepared for us his Crispy Pork Meatballs (from scratch meatballs? OMG!) with a Sweet and Smoky Sauce (also from scratch) from his amazeballs cookbook Pure Pork Awesomeness: Totally Cookable Recipes from Around the World (which was appropriately titled, because hello, awesomeness!). These were so so good, and surprising in flavor, I cannot wait to replicate this recipe at home for my family (because he gave me a copy of his cookbook, and signed it "Thanks for the hug!" Eek!) Watching him whip these up so easily in that LG Studio kitchen made me covet this beautiful kitchen even harder! (And that stunning backsplash needs to be mine, too, am I right?)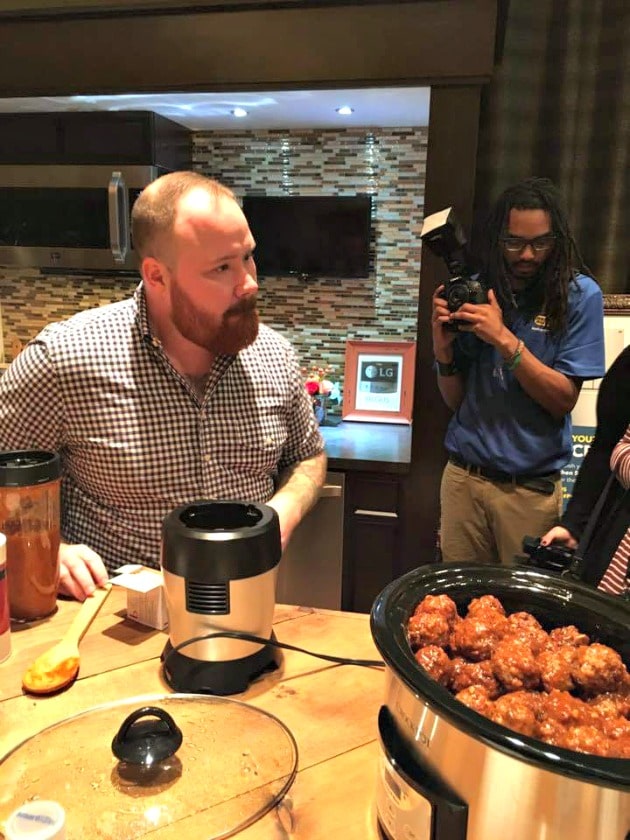 Introducing the new LG Studio Line at Best Buy
When you're passionate about exceptional design, you select appliances very carefully. Every LG Studio appliance is crafted from the highest-quality, premium materials and meticulously designed to incorporate thoughtful, innovative features for a kitchen that's distinctly your own.
Sophisticated, Timeless Innovation – Cutting-edge appliance technology blended with energy savings capabilities delivery state-of-the-art functionality that goes far beyond just delivering your everyday needs.
Pro-Style, Integrated Design – An uncompromising approach to design that makes a bold statement in a home and makes stylish addition to kitchen décor.
Designer-Inspired – Create a premium kitchen with Nate Berkus, LG Studio Artistic Advisor, design inspired appliances, integrated with today's modern kitchen. LG Studio is the finest expression of pro-style aesthetics and performances. It's the kitchen you've always wanted.
Current Best Buy Offers you'll want to act on before it's too late!
5X My BBY Points on all LG Cooking Major Appliances (Runs through 10/31)
Save an additional $400 when you create your own 4 piece LG kitchen package (Runs through 11/3)
18 month financing on Major Appliance purchases $599 and up or 10% Back in Rewards
Free delivery, haul-away & recycling on Major Appliance purchases $399 and up.
Watch videos and see more of Nate Berkus's tips for creating your forever kitchen:
What do you think of this kitchen? What do YOU look for when shopping for appliances?
The reviewer has been compensated in the form of a Best Buy Gift Card