This is a sponsored conversation written by me on behalf of The Folger Coffee Company. The opinions and text are all mine.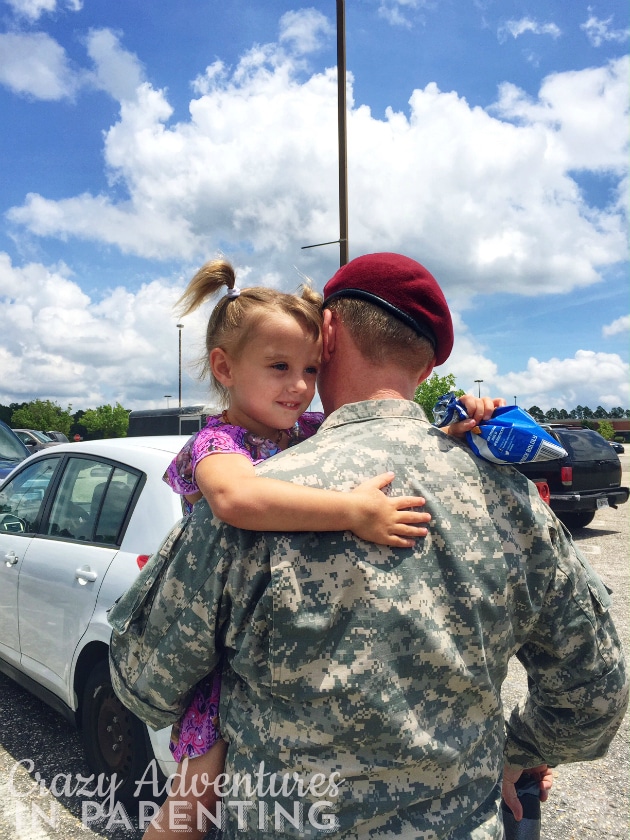 We drove over an hour to get to my endocrinologist appointment that morning. My husband left work early in order to take me, having to return afterward, so he was in Army uniform. As we navigated through the medical building, through the corridor, elevator, and down the hallways, he was approached left and right by multiple people who greeted him with a hearty handshake and countless 'thank yous' with sincerity. We were pretty far away from our military post and town, apparently far enough that it was a rarity for folks to see a person in uniform walking around (something that never occurs to us). Because of that, it also didn't occur to either of us that he'd be received this way. Even after 20 years of service, these "thank yous" are always a nice but unexpected surprise, and it never gets old.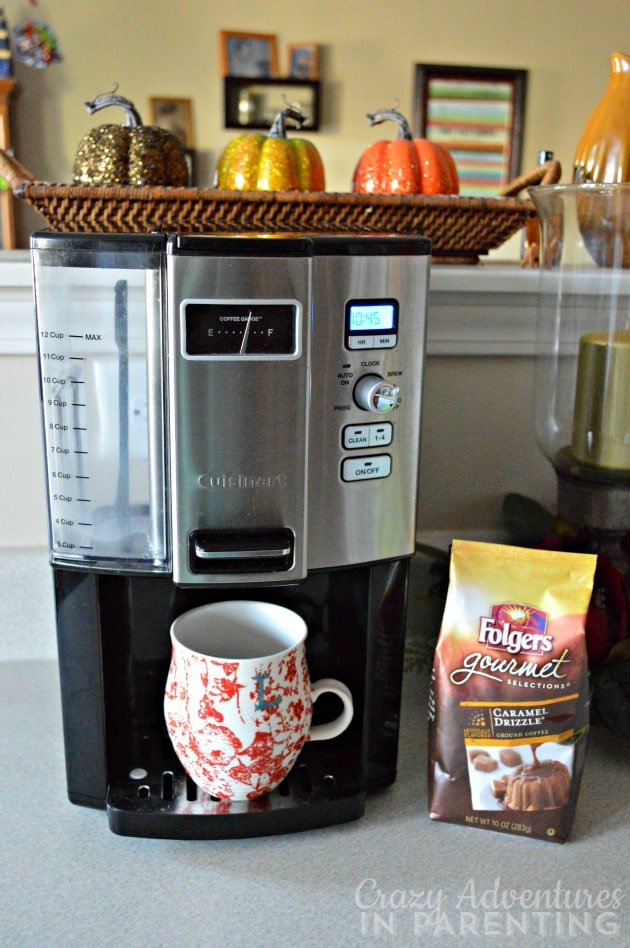 With Veterans Day approaching, I originally wanted to do something nice for him to say a simple "Thank you" for all that he does, much like those strangers did. Instead, he decided to take it upon himself to use the opportunity to do something for his guys in the unit and his office. I'd recently given them a Keurig so they could brew fresh coffee all day every day, and, initially, I'd thought of putting together a nice Folgers gift basket for them to enjoy and devour. (Soldiers sure do love their cup o'joe, don't they?) Instead, my husband decided to take it up a notch, he really wanted to treat his soldiers to a little something sweet to say thanks to them for all the hard work they've done for him as of late.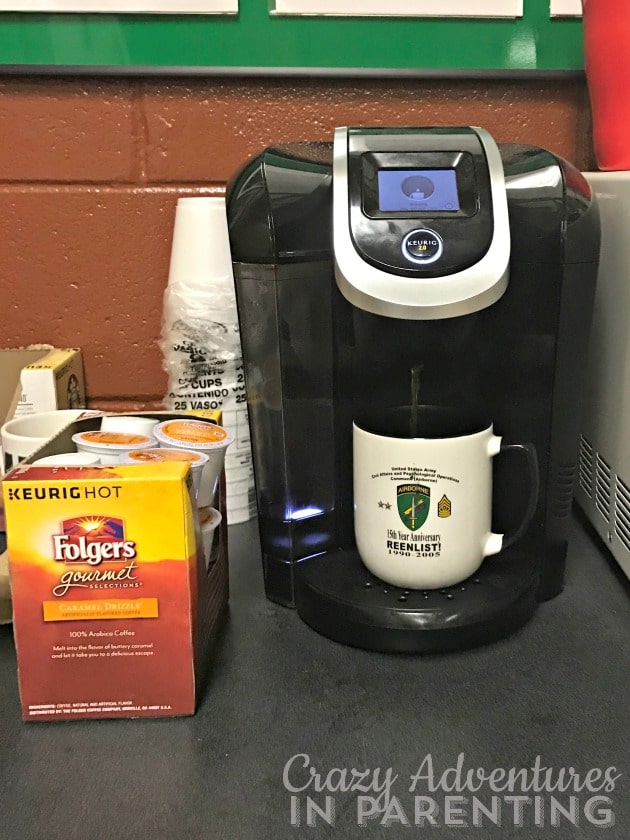 Together, with some delicious flavors of Folgers and some delectable, gourmet, yummy treats, he helped to treat his soldiers to a breakfast to remember, especially with a good portion of them leaving in one way or another. He considered it a bonding kind of activity and much more than any simple thank you.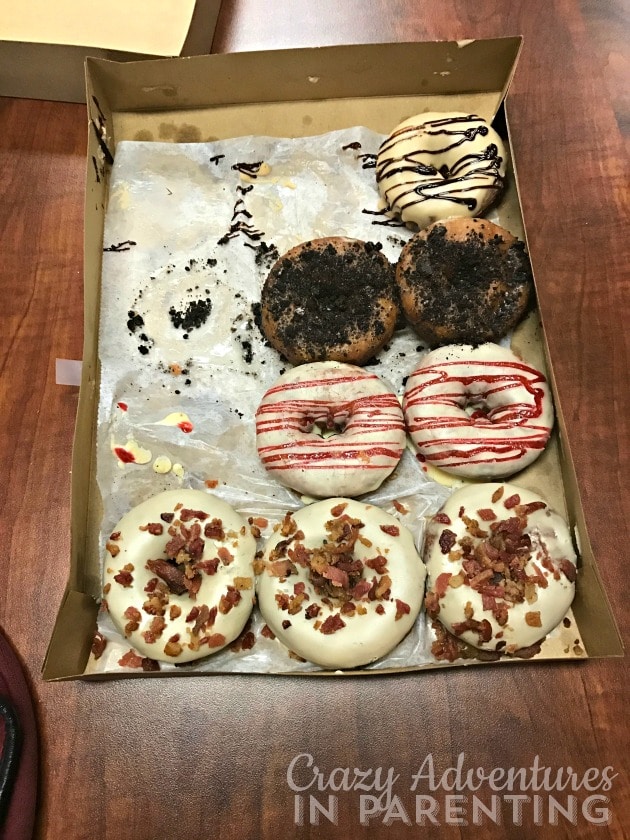 He confessed to me that this time spent with his soldiers reminded him of his change of command ceremony last year when he invited his parents and grandfather to attend his pinning as a First Sergeant. It meant a great deal to become a "First Shirt" like his father had been, knowing he'd (at the very least) retire as a 1SG just like his dad did. Even though the honor typically goes to the spouse, I let his dad "pin" his new rank on him when it came time. Pizza, soda, his promotion cake and Folgers coffee all set out buffet-style to be shared by everyone in attendance. Watching his soldiers and command shake his father's and grandfather's hands, issuing them the same "Thanks" for their service just as he's received by others numerous times, I know it meant the world to him that day. It means the world to him still, especially since he was able to share that ceremony with his grandfather who has since passed.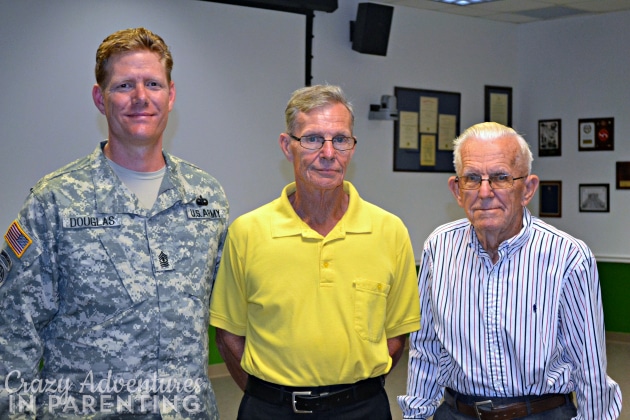 Twenty years in the Army with still more years to go, he's now considered a "Senior" in the Army world stacked up against these young bucks, some of whom were born after my husband had enlisted! *gasp* They may poke fun at him for his musical choices ("What's a 'Hall and Oates,' First Sergeant?"), but they're undoubtedly "his guys" and he cares for each one of 'em. That's what a good leader does.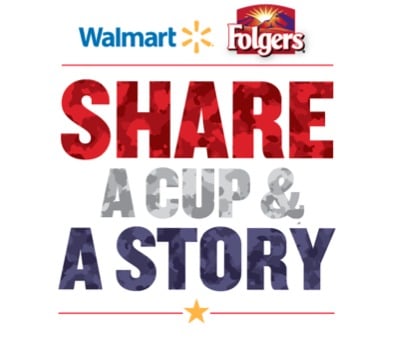 This Veterans Day, I encourage you to go out and do something more than thanking someone who's served. Do something special for them to show them you care about all they do for our country. Together, Folgers and Walmart have created the "Share a Cup & a Story" program. I encourage you to consider visiting with a vet and listening to their story of service, perhaps over a cup of coffee! 🙂 #sharefolgers #veteransday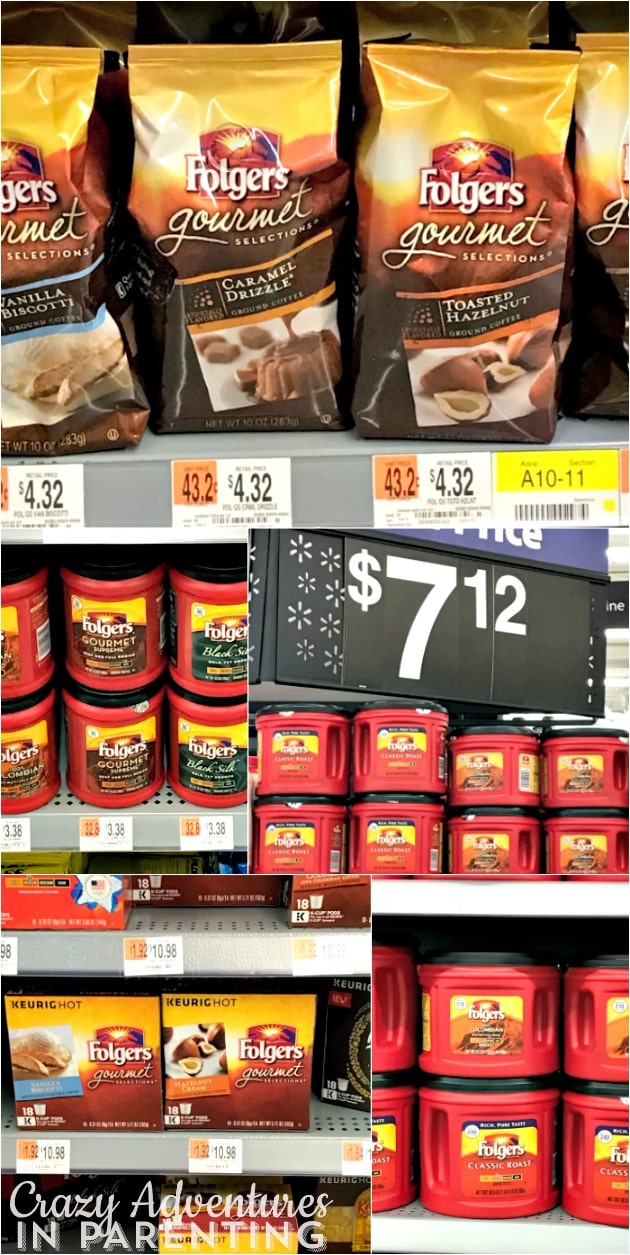 .