Learn how to make and decorate these absolutely adorable Snowman Cupcakes with this easy Snowman Cupcakes Recipe!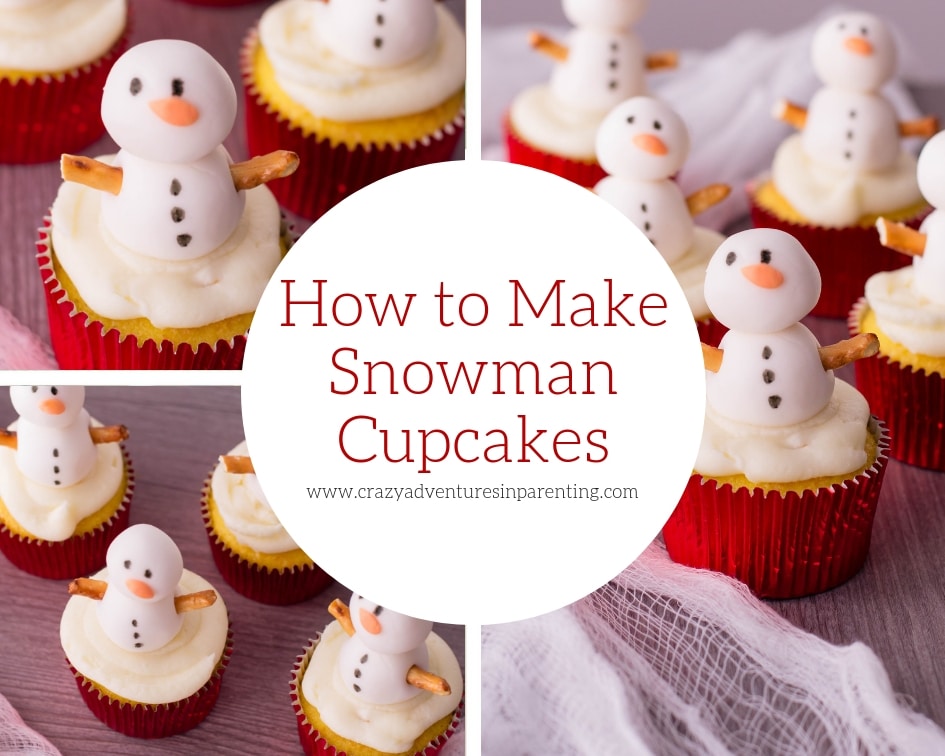 Snowman Cupcakes Recipe
Oh my god, YOU GUYS! Look at those adorable faces! I am such a HUUUUGE snowman lover, so these ridiculously adorable snowman cupcakes have literally killed me dead with their cuteness. GAH!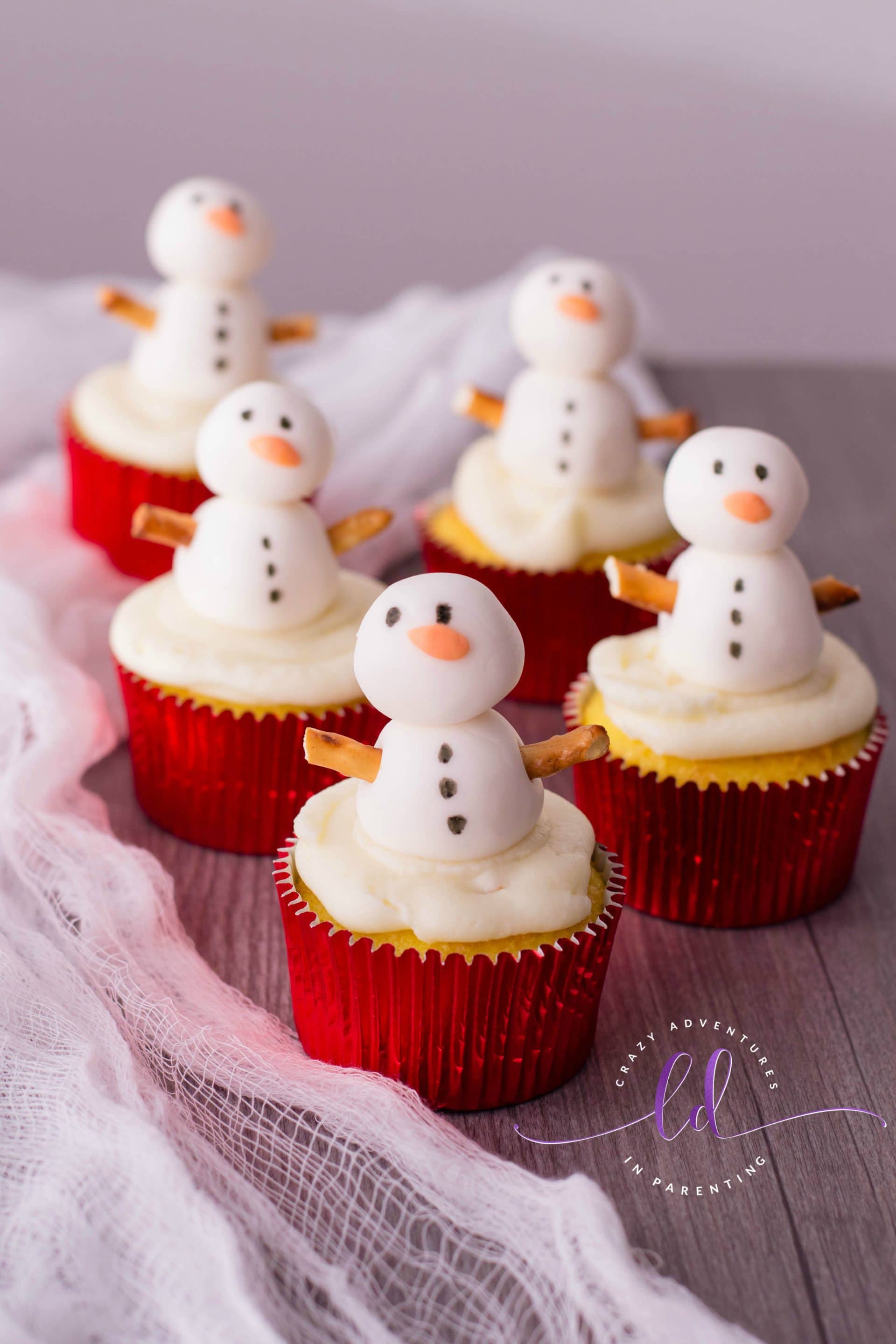 Easy Snowman Cupcakes Recipe
They are almost too cute to eat! The kids and I had a blast building snowman cupcakes like miniature snowmen!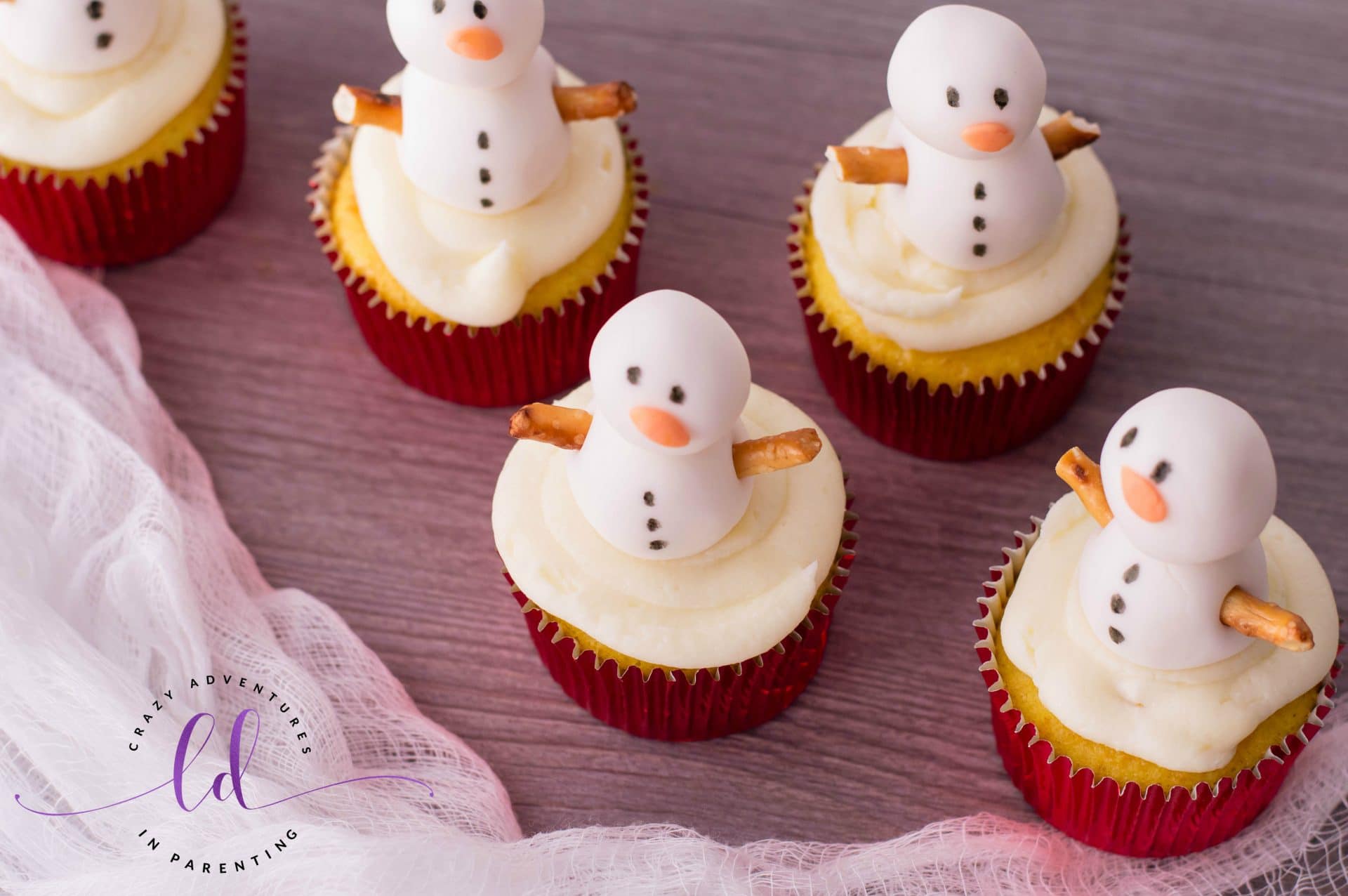 How to Make Snowman Cupcakes
What you'll need to make these easy snowman cupcakes:
12 of your favorite vanilla cupcakes

1 stick butter, softened
2 cups icing sugar
3-4 tbsp milk
7-8 oz. white fondant
1 oz. orange fondant
5 small pretzel sticks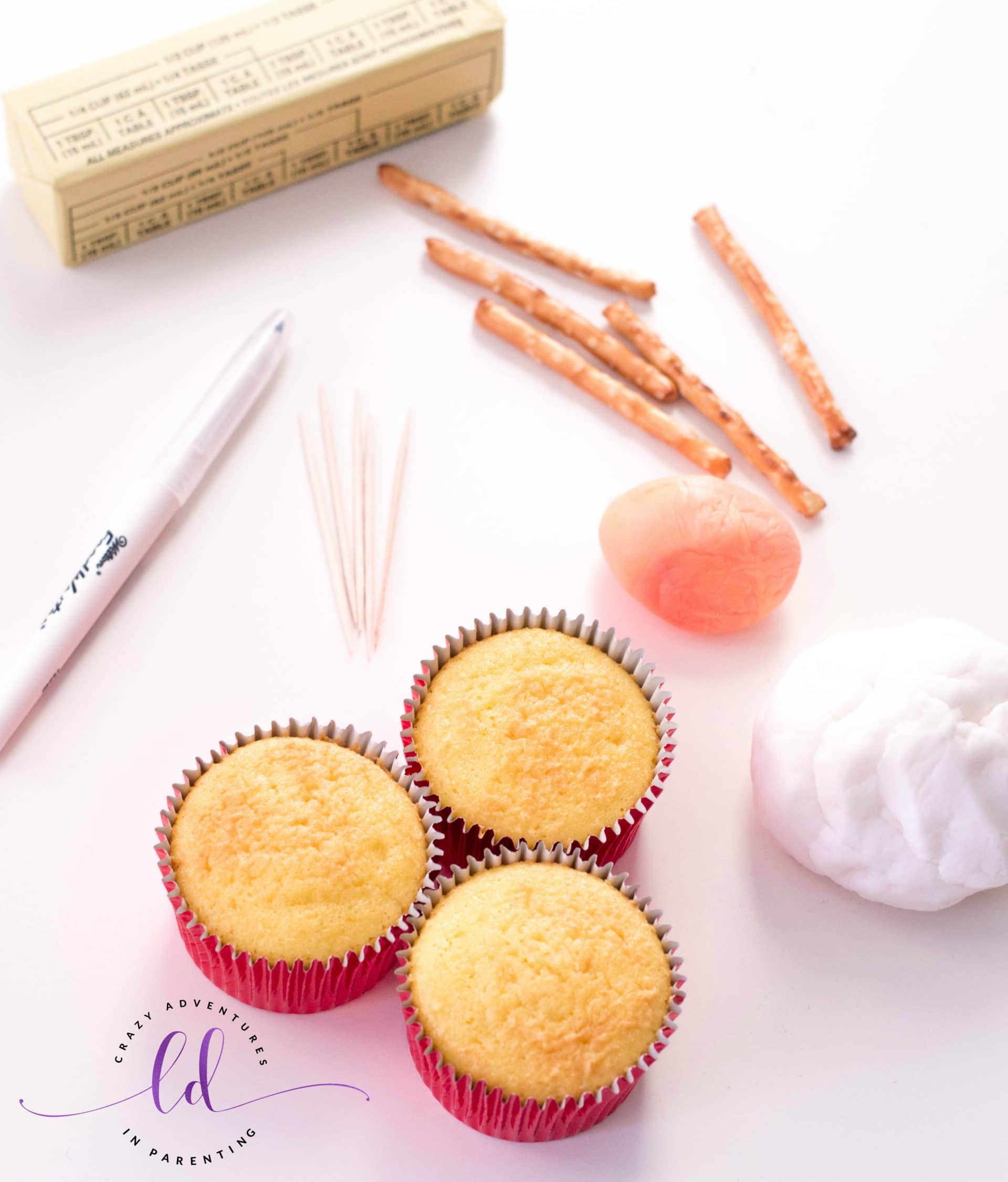 Bake your vanilla cupcakes and let them cool completely before working with them (don't want the frosting and fondant to melt).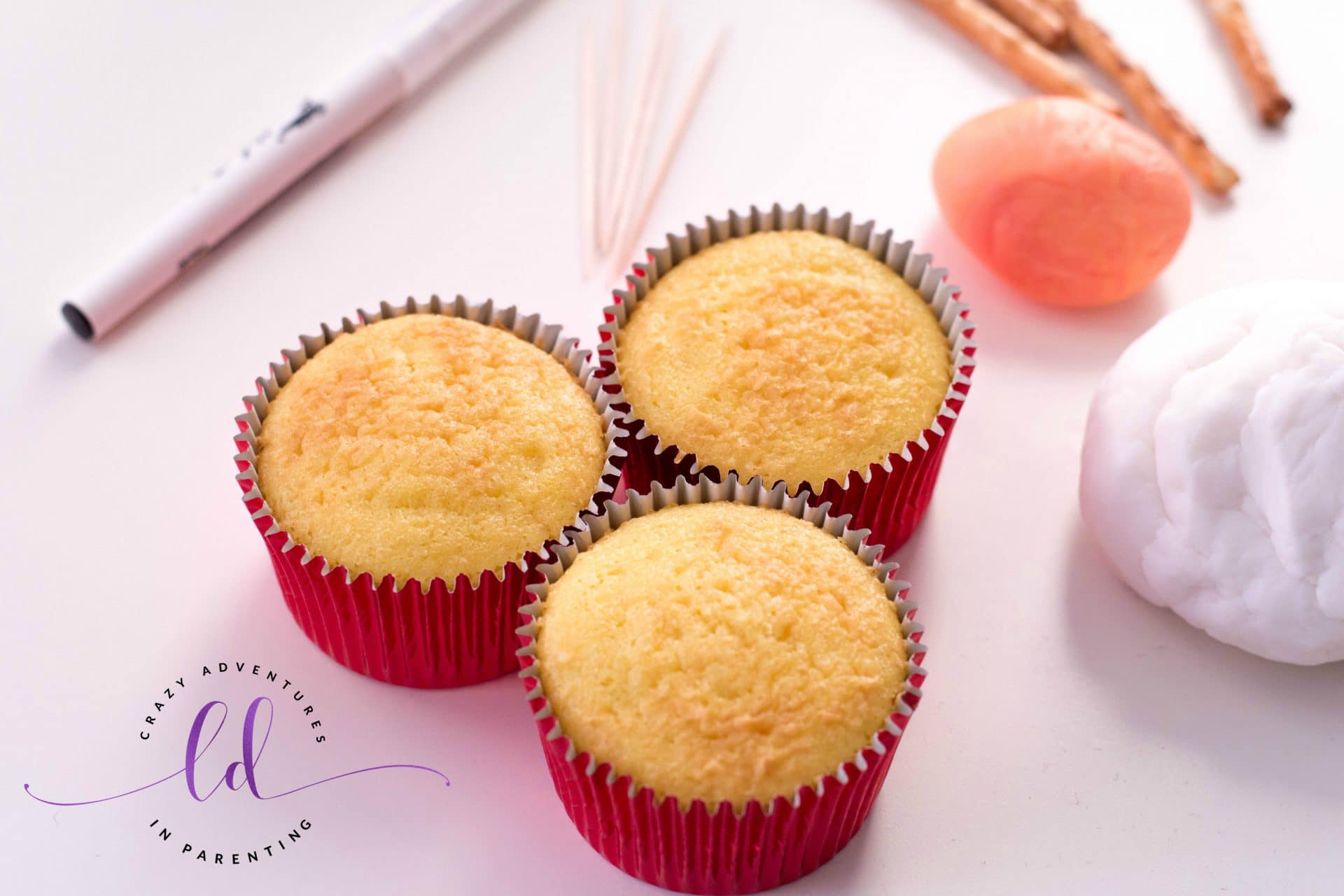 Take your fondant and roll 12 1½ inch fondant spheres and roll 12 more 1 inch fondant spheres. These will be the two different sizes needed to make your snowmen!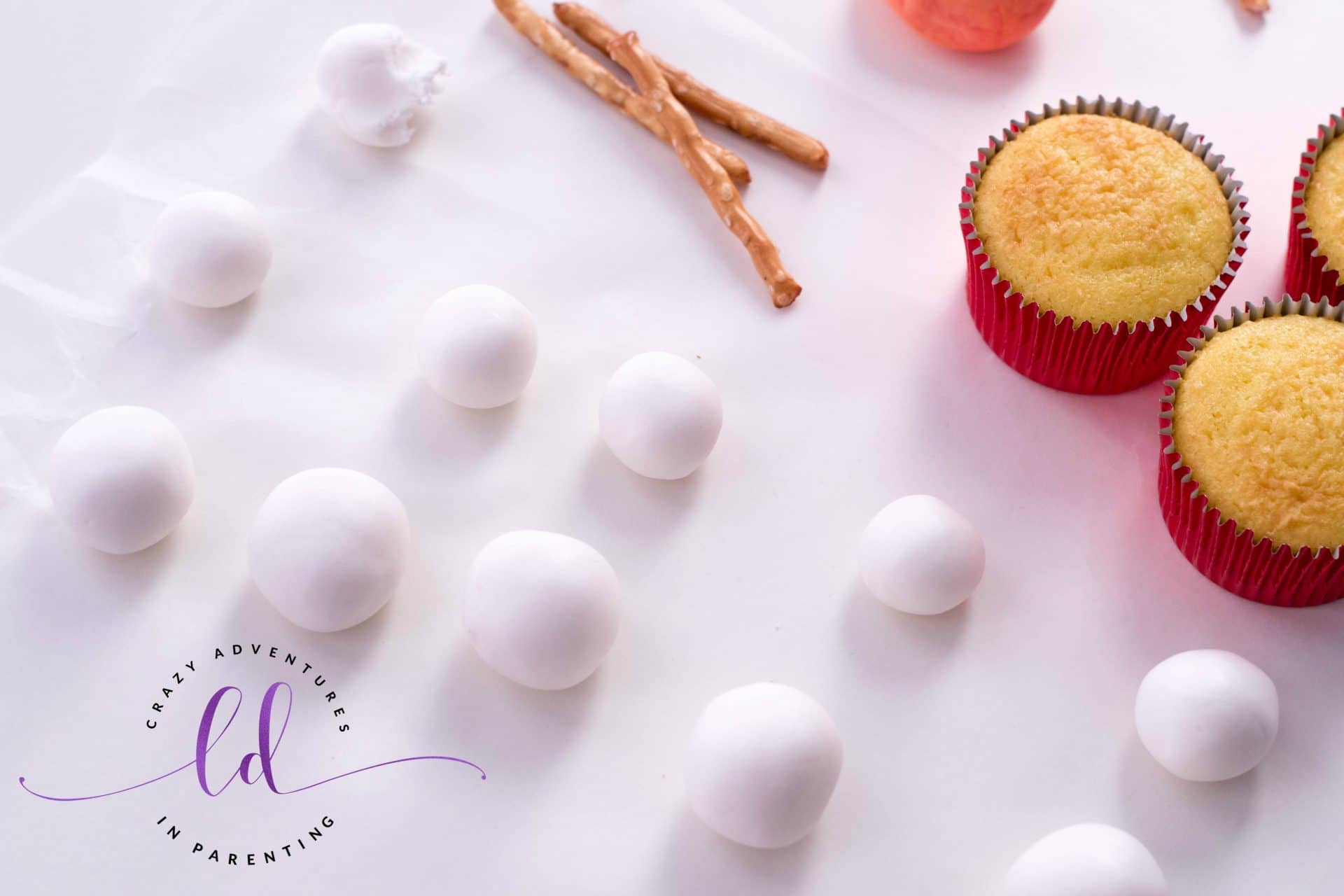 Take the smaller spheres and decorate them with the black marker. Take your orange fondant and create their carrot noses.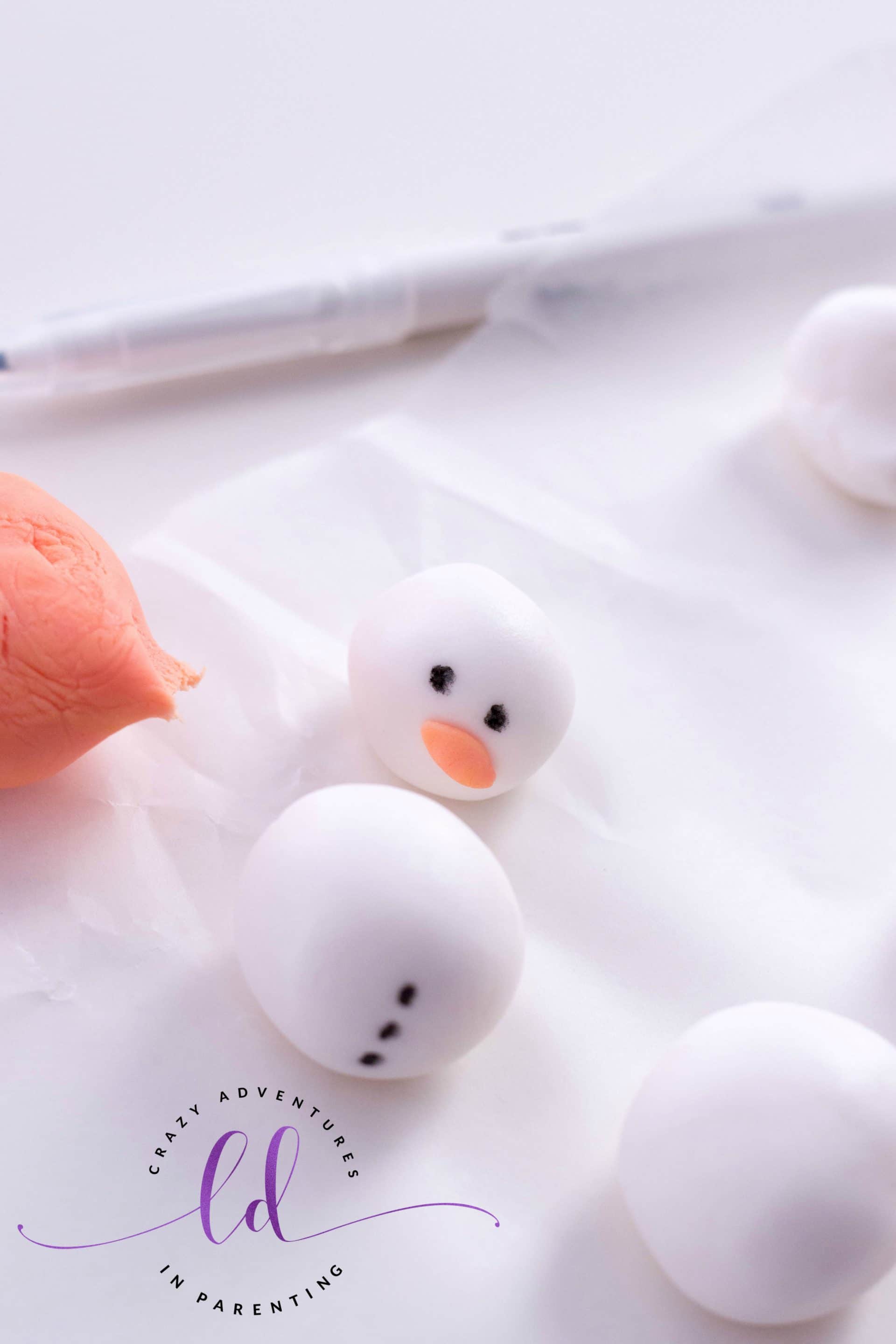 Frost your cupcakes with a piping bag.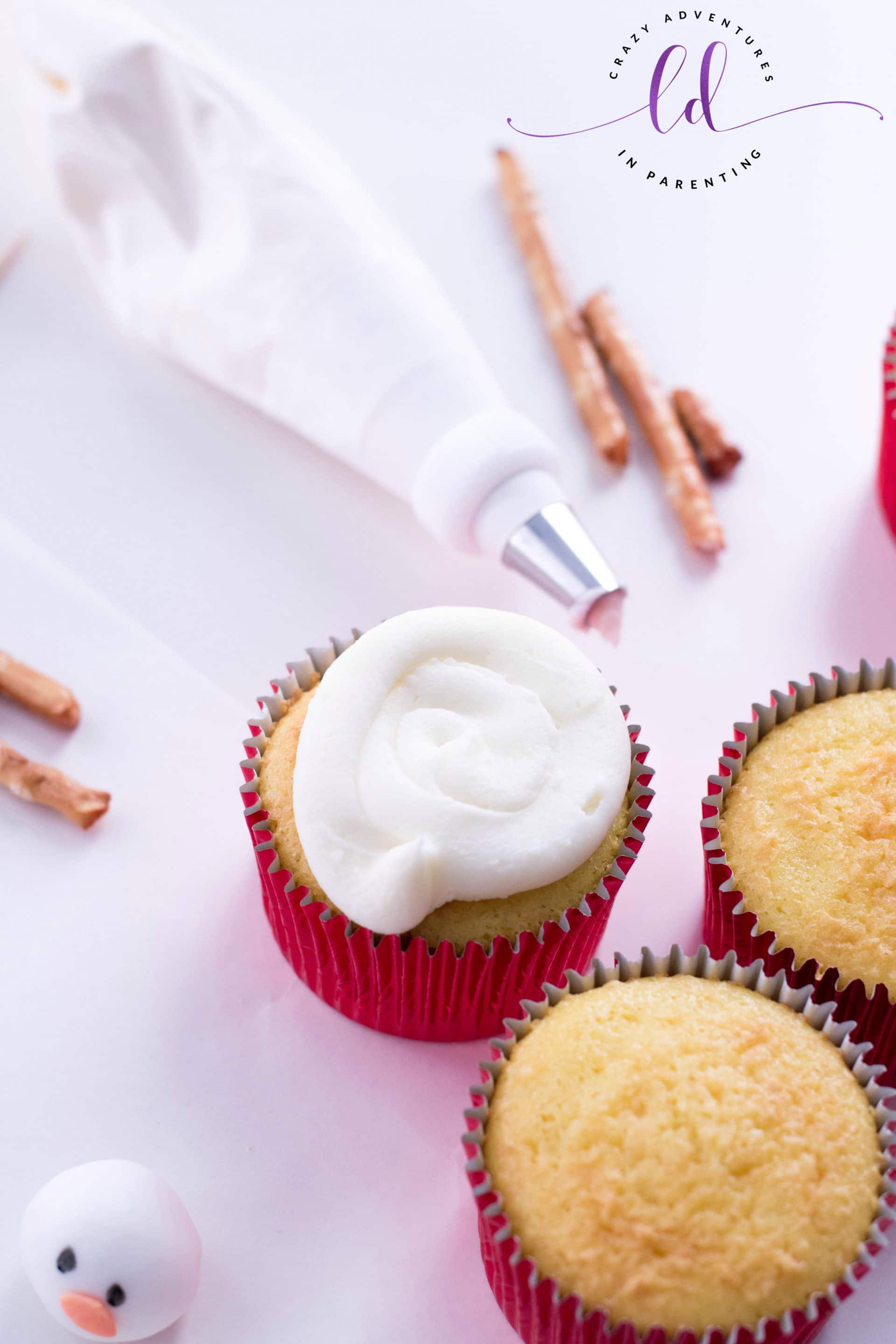 Insert a toothpick into the larger sphere and place it on the frosted cupcake. Place the smaller sphere on top.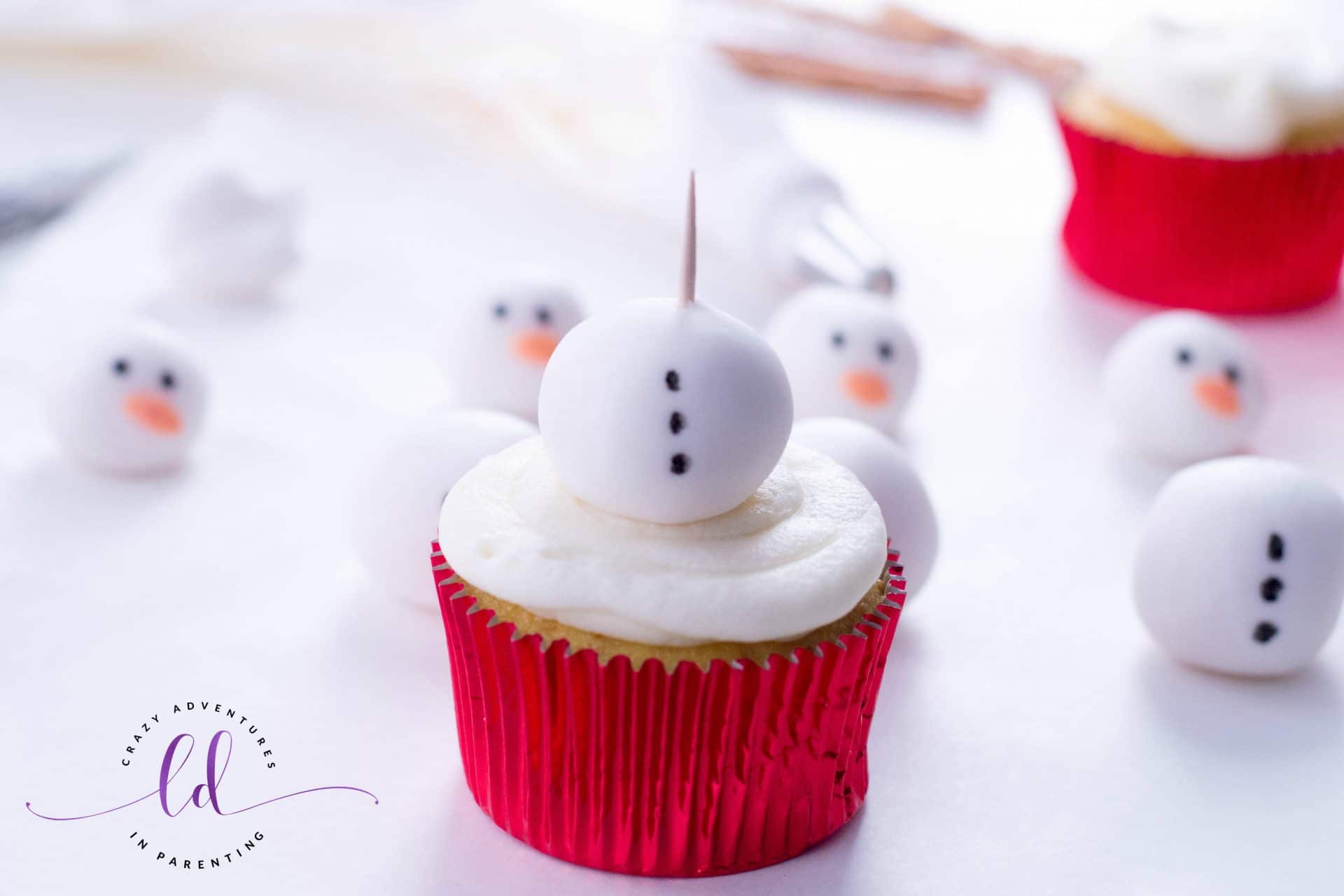 Snap in half the pretzel rods and use them as the snowman's arms.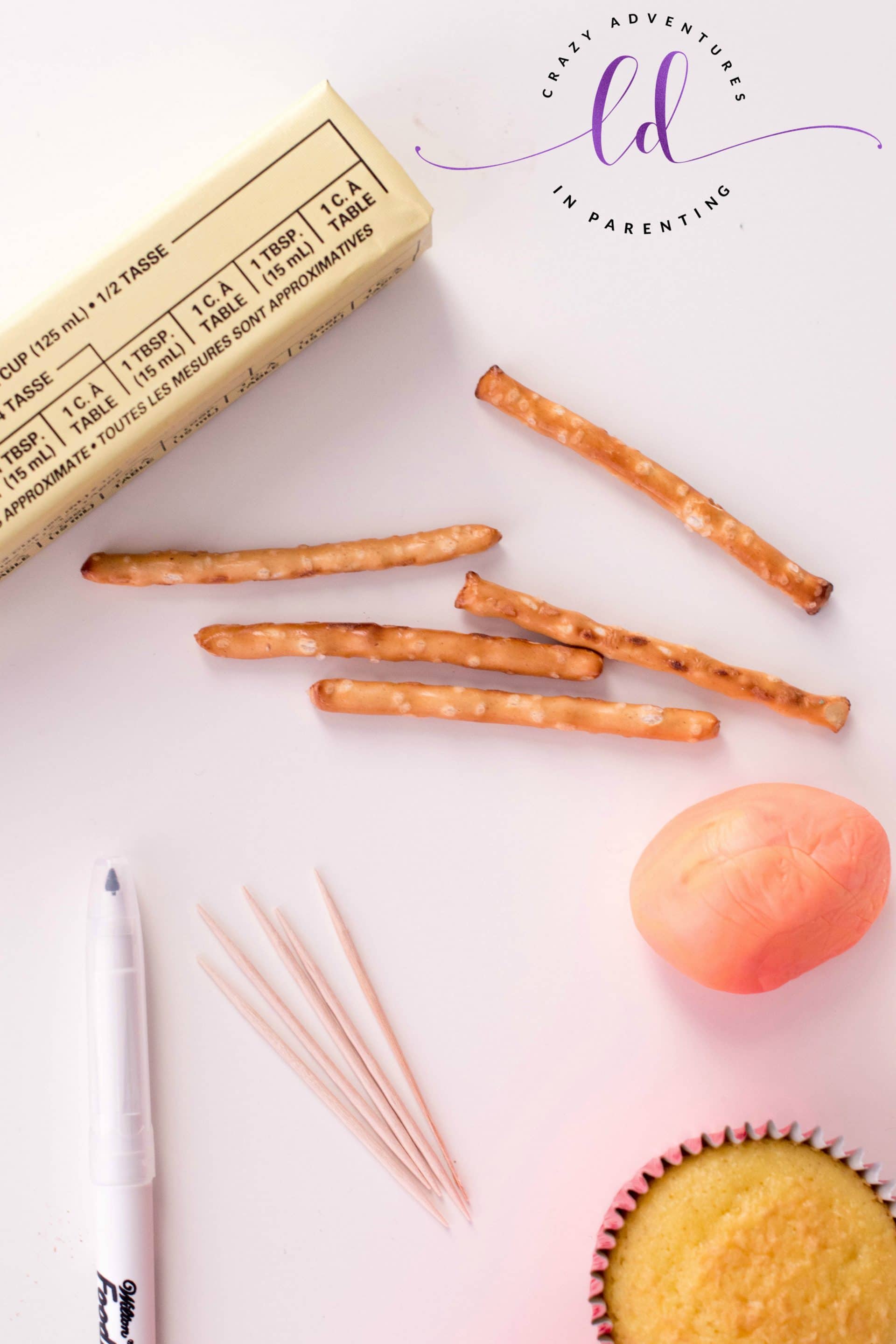 Ta da! Look at what you've created!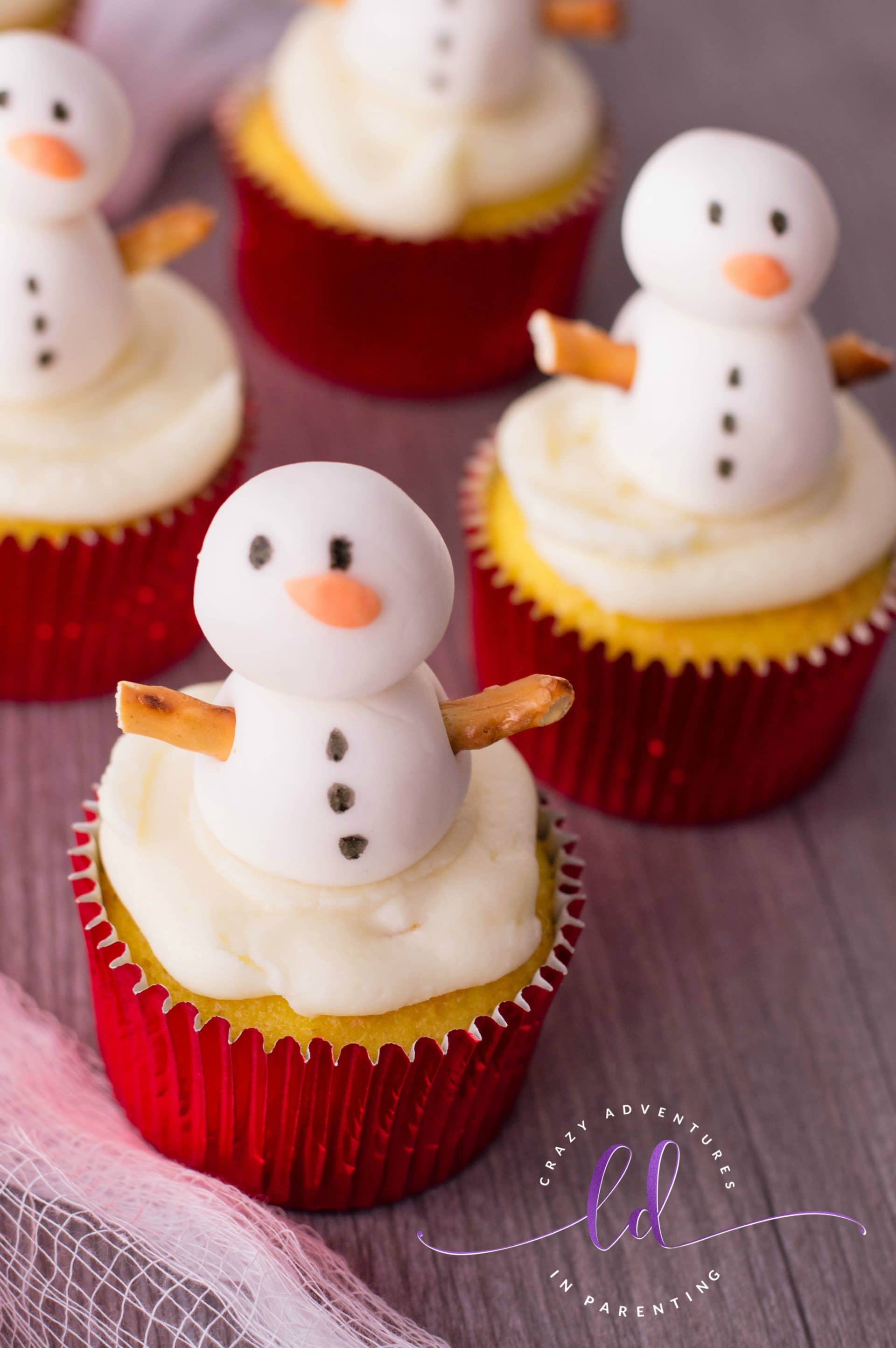 Aren't they the absolute cutest thing ever?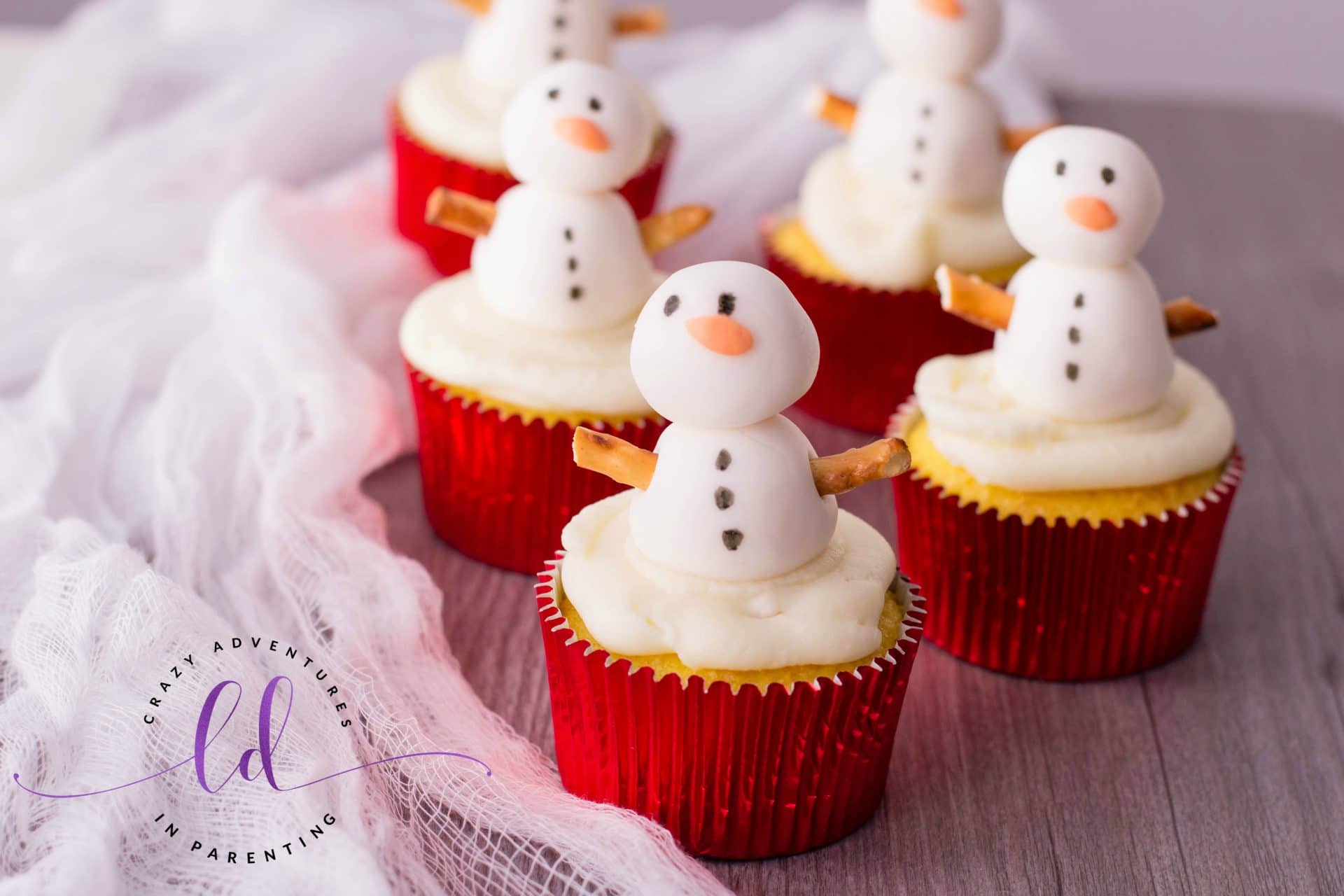 This recipe will get you RIGHT into the holiday spirit, don't you think?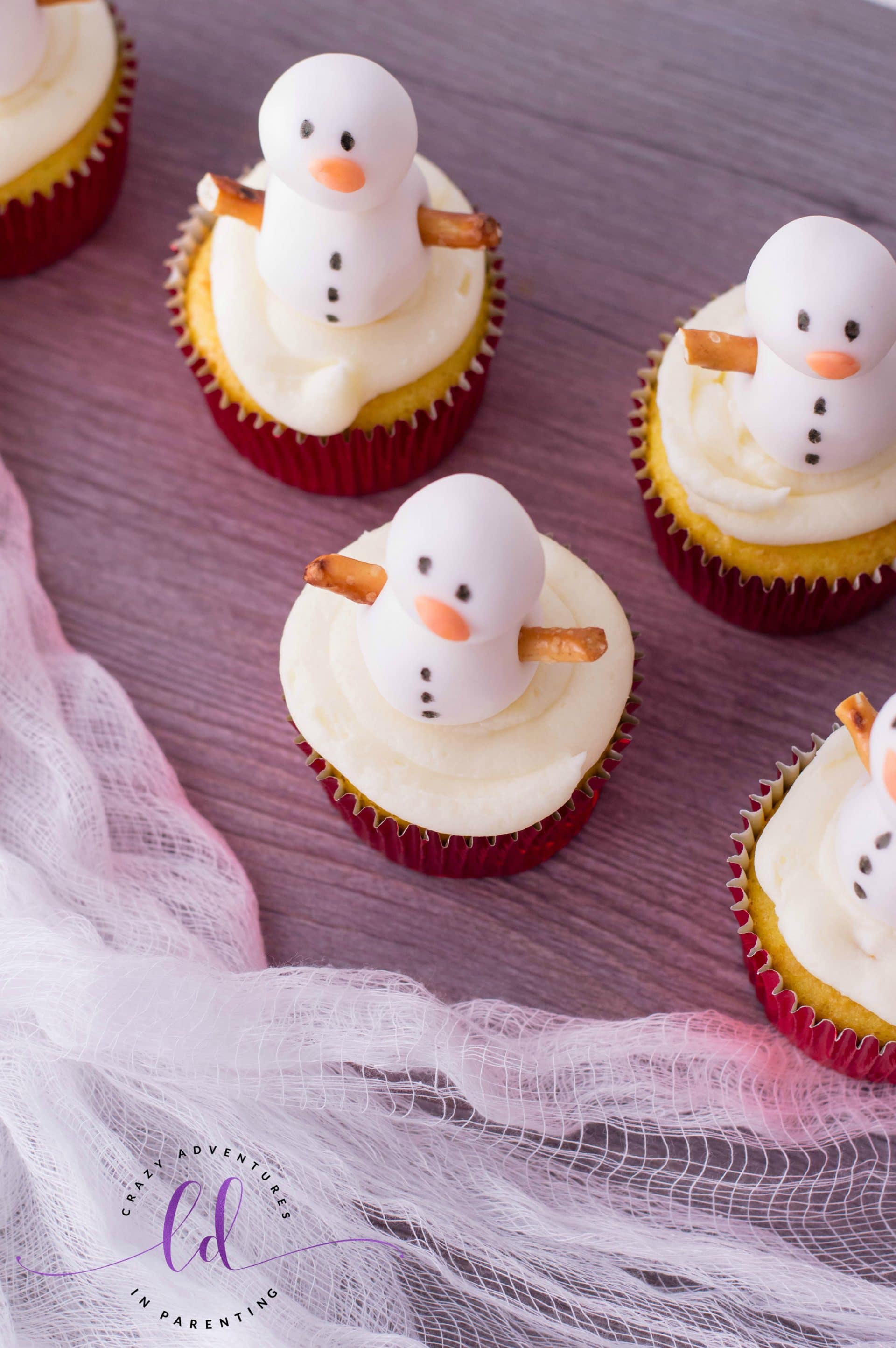 If you're a huge cupcake fan, check out my cupcakes page! And be on the look out for more holiday themed dessert fun too!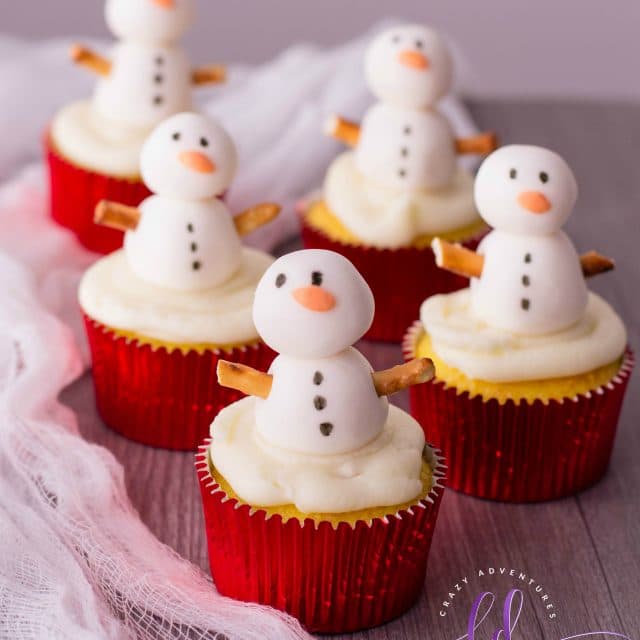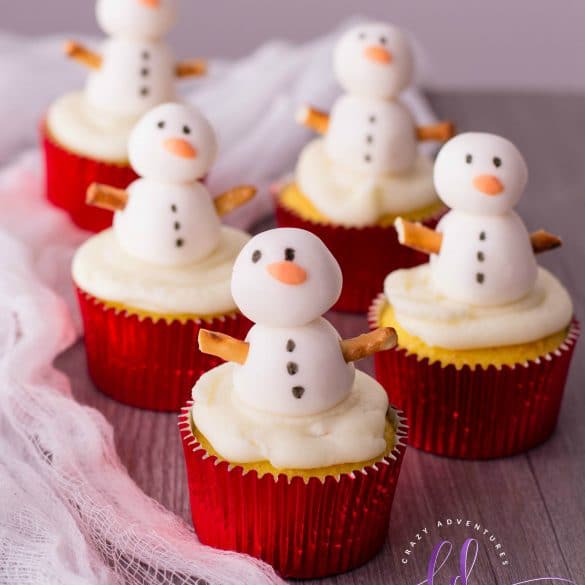 Snowman Cupcakes
Learn how to make and decorate these absolutely adorable Snowman Cupcakes with this easy Snowman Cupcakes Recipe!
Print
Pin
Rate
Instructions
Ensure that your cupcakes are cool before decorating.

Start by making your buttercream. In a stand mixer, beat butter, icing sugar and milk on high until smooth.

Scoop buttercream in a piping bag and frost each cupcake.

Roll out 12 1 ½ inch fondant spheres. Then, roll out 12 1-inch fondant spheres.

With your black marker, draw two eyes on the smaller spheres for the snowman's eyes. On the larger spheres, draw three black dots, going down in a vertical line for the snowman's buttons.

Form small "carrot" fondant pieces with your orange fondant. Place on snowman's face, this will act as his "carrot nose."

Insert a toothpick in one of the larger fondant spheres, leaving the toothpick sticking out on both ends. Insert the bottom portion of toothpick into a cupcake. Take a snowman head and place on top. Do this for every cupcake.

Snap off little pieces (you'll need 24) of your mini pretzels and insert one the sides of snowman. These will act as his "tree branch" arms.

Enjoy and happy holidays!