Hallmark Movies & Mysteries "A Veteran's Christmas" premieres this Sunday, November 11th at 9pm Eastern/8pm Central! #MiraclesofChristmas #AVeteransChristmas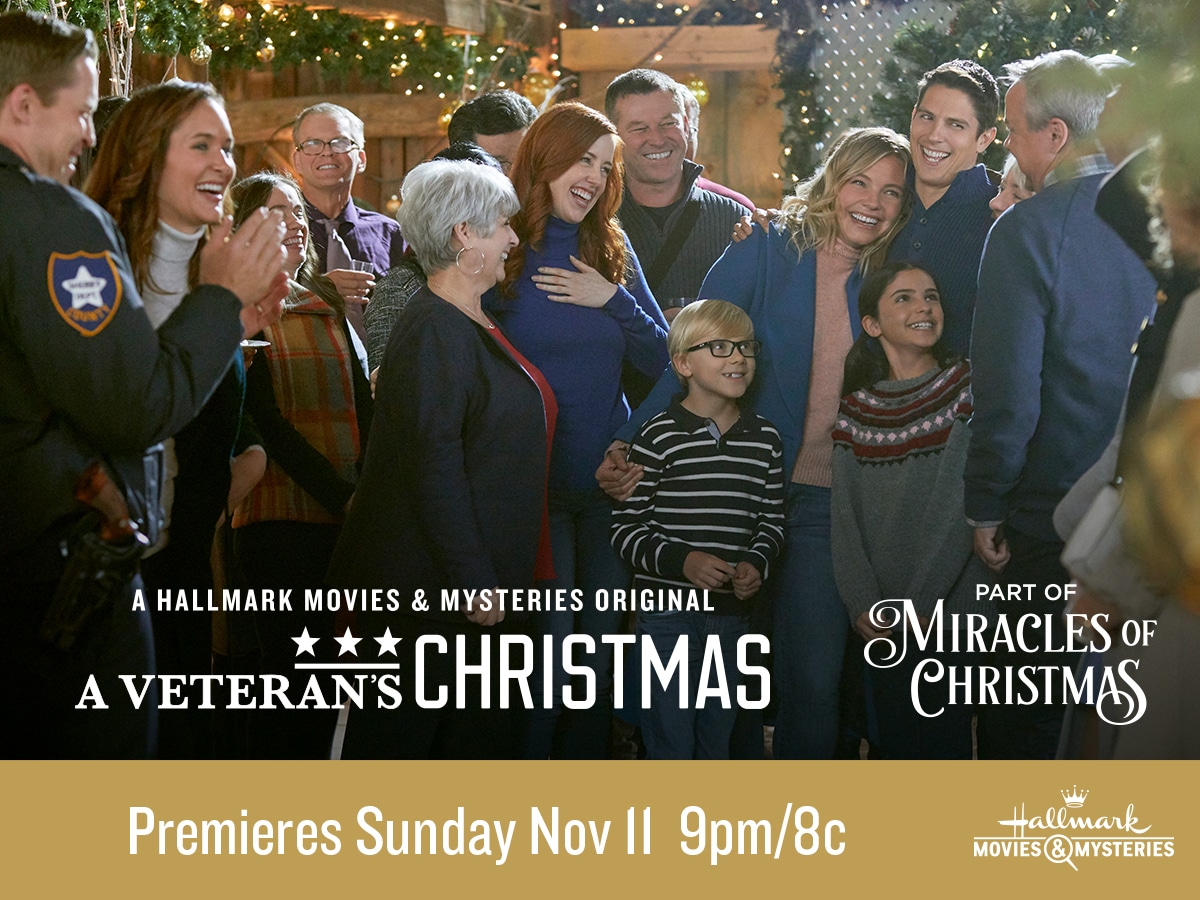 I'm a sucker for a happy ending. I'm a sucker for love stories, watching two people fall in love, and good old fashioned lovey-dove love. I'm a sap, I tell ya. That's why I love Hallmark Movies & Mysteries #MiraclesofChristmas programming, you can never get enough PLUS it really gets me in the mood for the holidays! Here's a preview of one I'm super excited about, A Veteran's Christmas:
A Veteran's Christmas stars Eloise Mumford and Sean Faris. Grace was honorably discharged from the Marines and driving to Cincinnati when her Jeep breaks down. Judge Joe Peterson offers his guesthouse to Grace until her Jeep is repaired. As they spend time together, they fall in love, but Grace worries Joe isn't truly over his ex, Marnie. And Joe must decide if he should move to Chicago to be a District Court Judge. If he does move, Grace sees no reason to accept a job heading the town's Search and Rescue. After overhearing Joe talking to Marnie, Grace's heart breaks and she leaves, until Joe unleashes a surprise that could make Grace stay in River Crossing forever.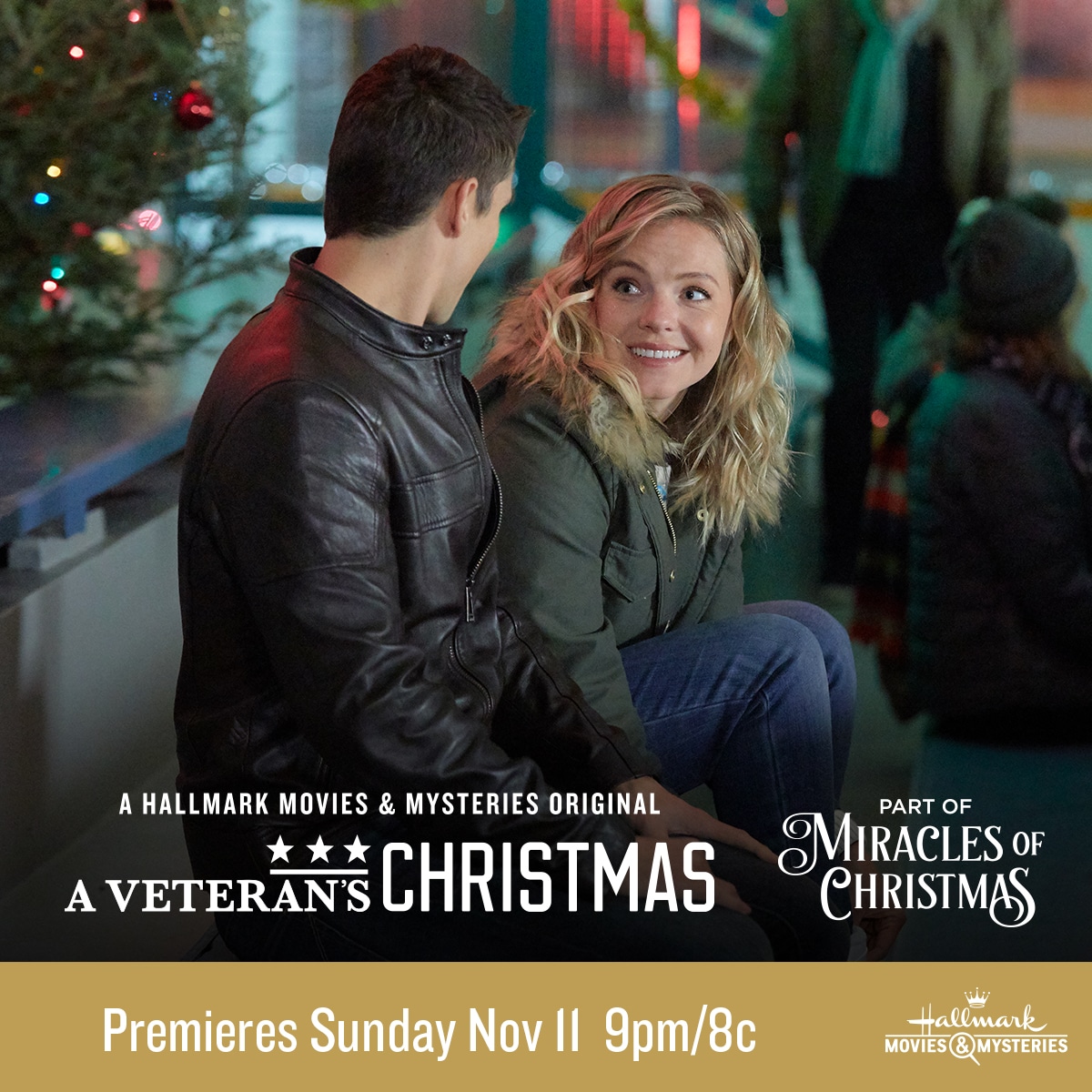 If you're a big Hallmark Movies and Mysteries fan, you may recognize this pair from the movie Christmas with Holly. Their chemistry was wonderful there and I can't wait to see it again in A Veteran's Christmas too!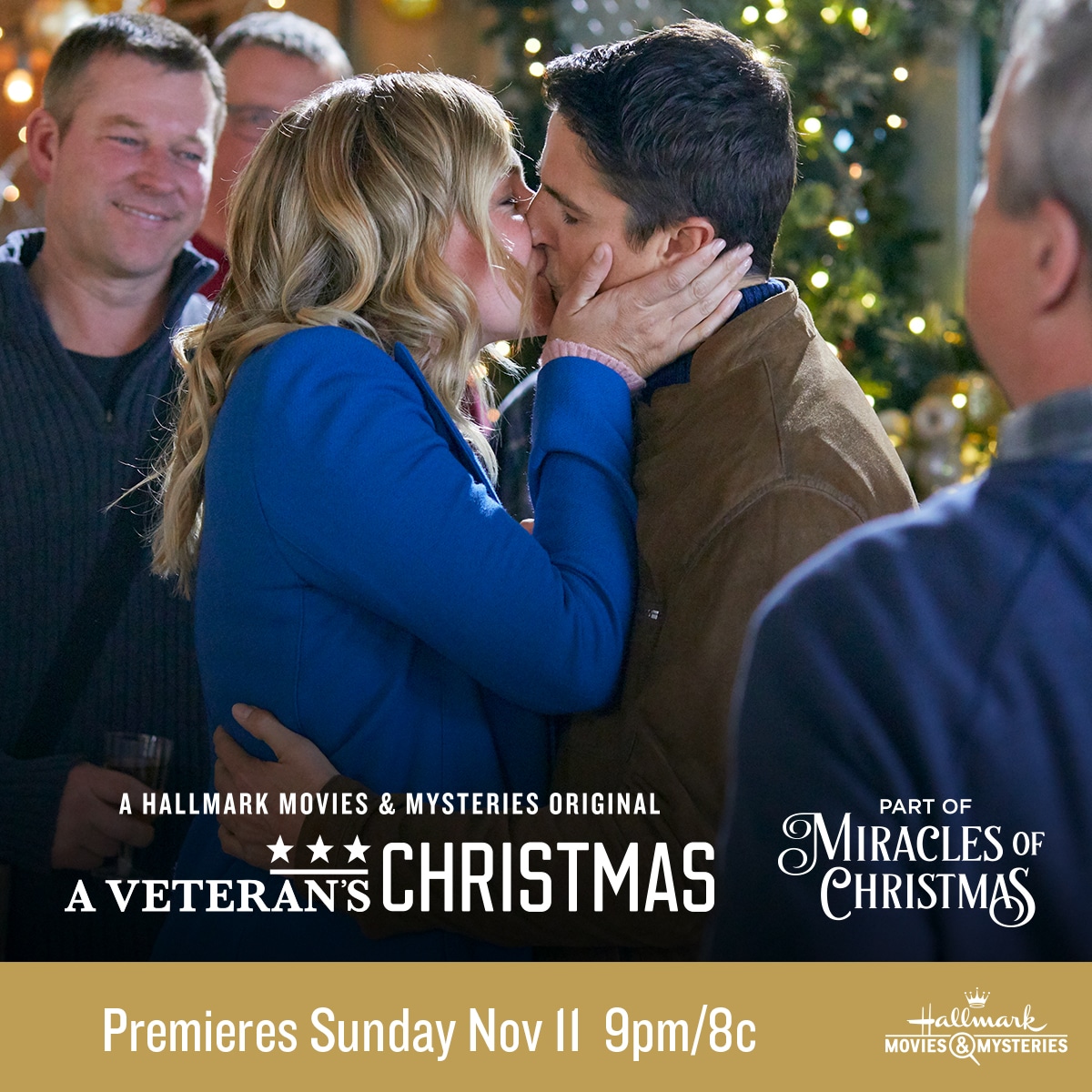 Everyone knows that Hallmark Movies and Mysteries Channel is the prime destination for all things holiday related and with (22) twenty-two original movies and (14) fourteen original movies! They have exciting heart filled programming coming up this holiday season to help spread holiday cheer! And we can't forget those warm and cozy nights in! This season, you can look forward to original movies releases and so much more!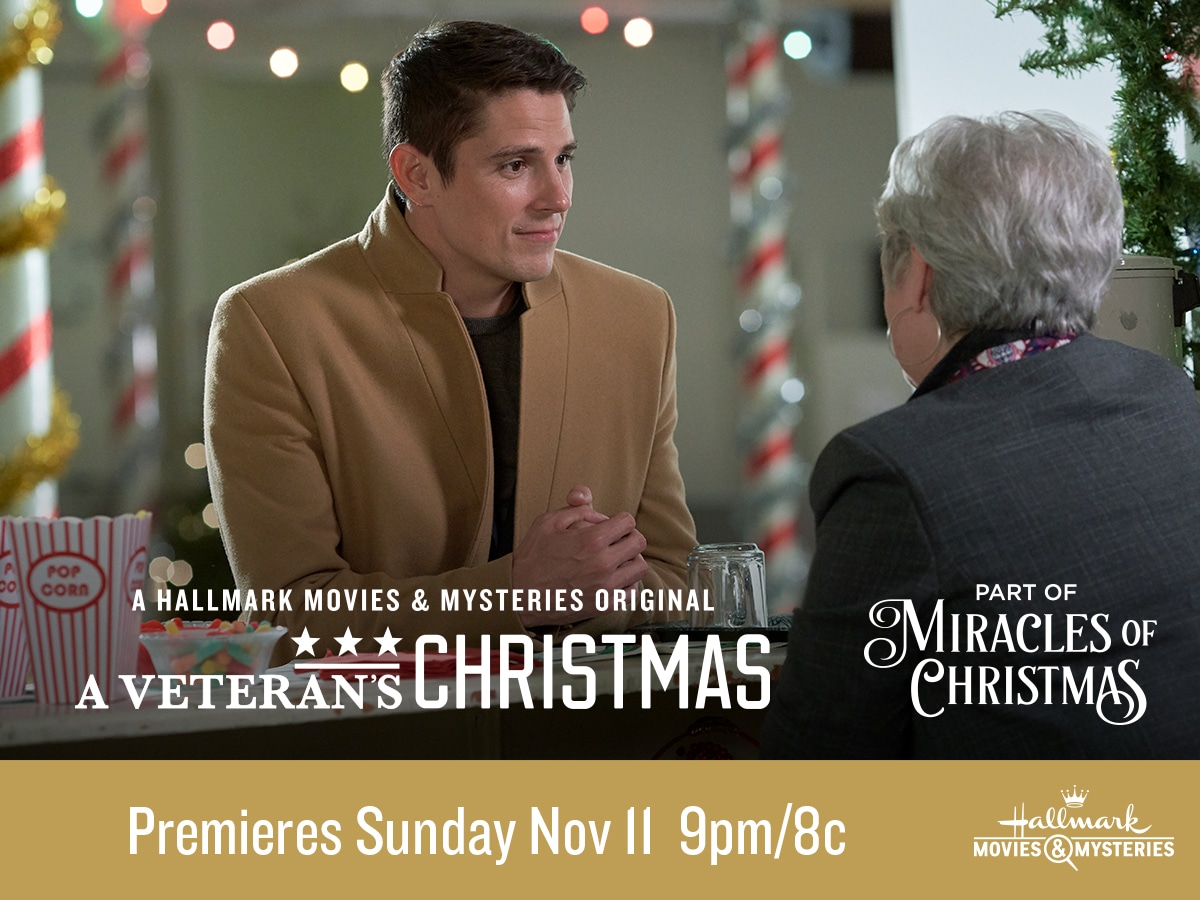 With 37 new original movies this season, you won't want to miss even one! Now you can use our new Hallmark Movie Checklist app and you can create reminders, watch trailers and stay up to date on all the exciting new movies coming this Christmas on Hallmark Channel and Hallmark Movies & Mysteries!
Be sure to also check out the Holiday Home Decoration Sweepstakes and tune into Hallmark Channel Radio on Sirius XM- Channel #70 to listen to timeless Christmas music and carols. Hallmark Channel will be giving away 35 sets of ornaments and Balsam hill trees on the Sirius Channel #70 with The Christmas Keepsake Giveaway (which launched on October 22nd). Tune in to win!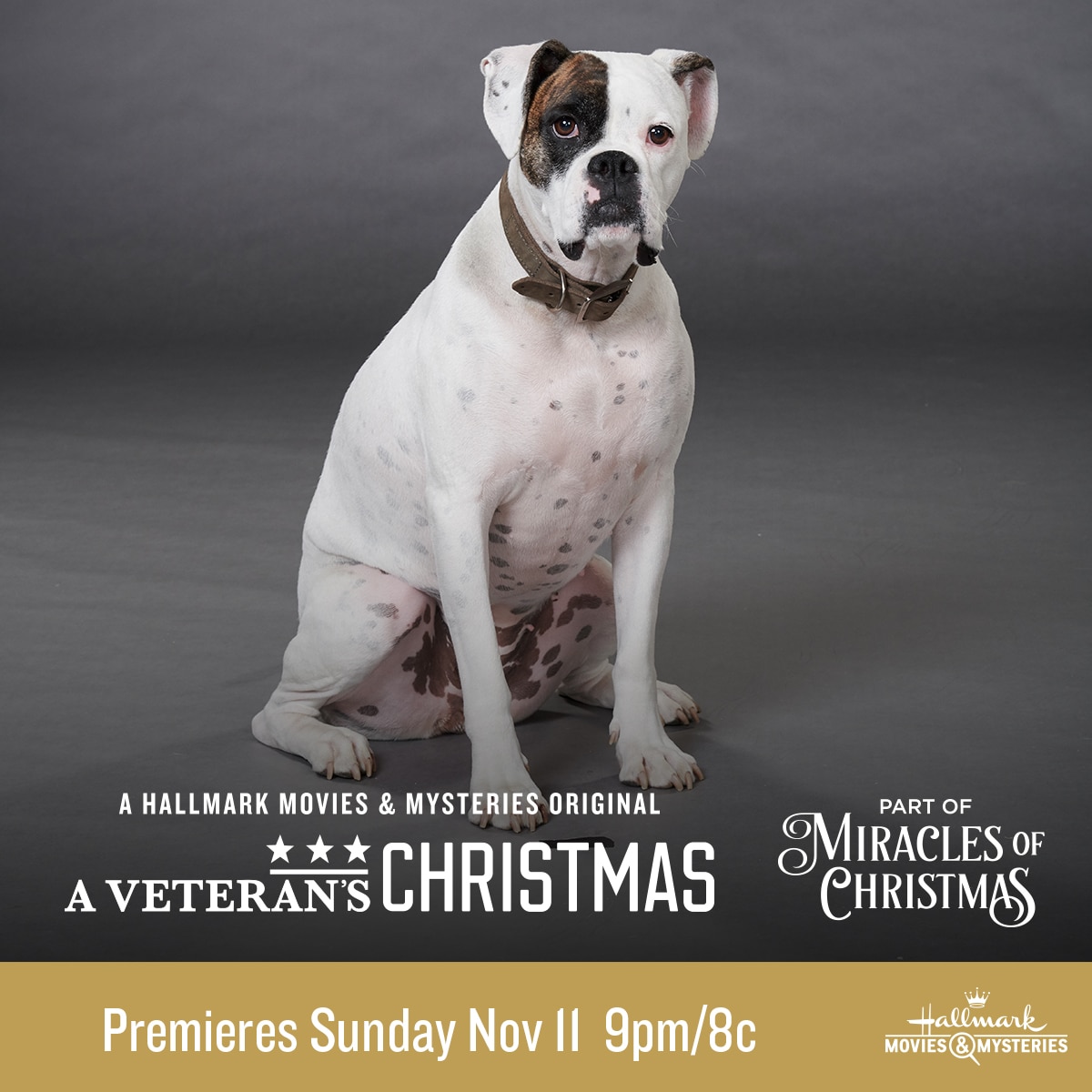 Giveaway!
Tune in to the movie November 11th at 9pm/8c and tweet along with us on Twitter using hashtags #AVeteransChristmas and #MiraclesofChristmas for a chance to win a Holiday Cheer Prize Pack of (1) T-Shirt, (1) Mug, (1) Snow Globe, (1) Magic Key! Winner will be announced at the end of the movie!