My boys are so excited! Starlink: Battle for Atlas™ for the Nintendo Switch is SO AWESOME! Now available at Best Buy!
The reviewer has been compensated in the form of a Best Buy Gift Card and/or received the product.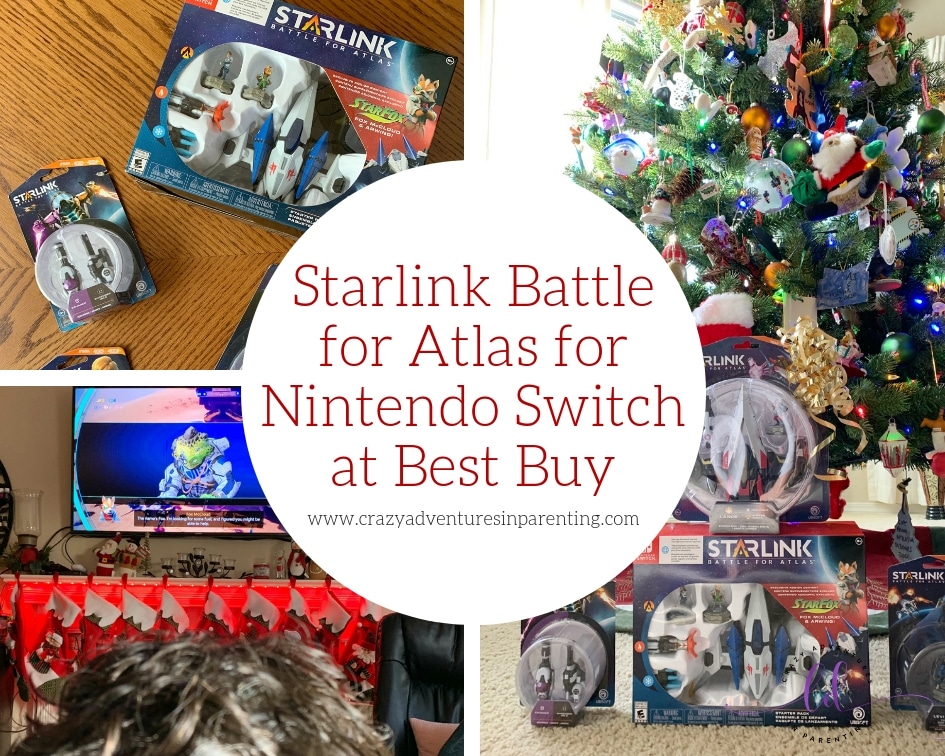 Starlink Battle for Atlas for Nintendo Switch Available at Best Buy
The new Starlink: Battle For Atlas game by Ubisoft is available for Nintendo Switch, PS4, and Xbox One. We received the Nintendo Switch version which features the exclusive bonus content of StarFox Fox McCloud and Arwing! In addition to the Starlink: Battle for Atlas Starter Pack Featuring Star Fox, we also received the Starlink: Battle for Atlas Crusher Weapon Pack, Starlink: Battle for Atlas Lance Starship Pack, and the Starlink: Battle for Atlas Levi McCray Pilot Pack.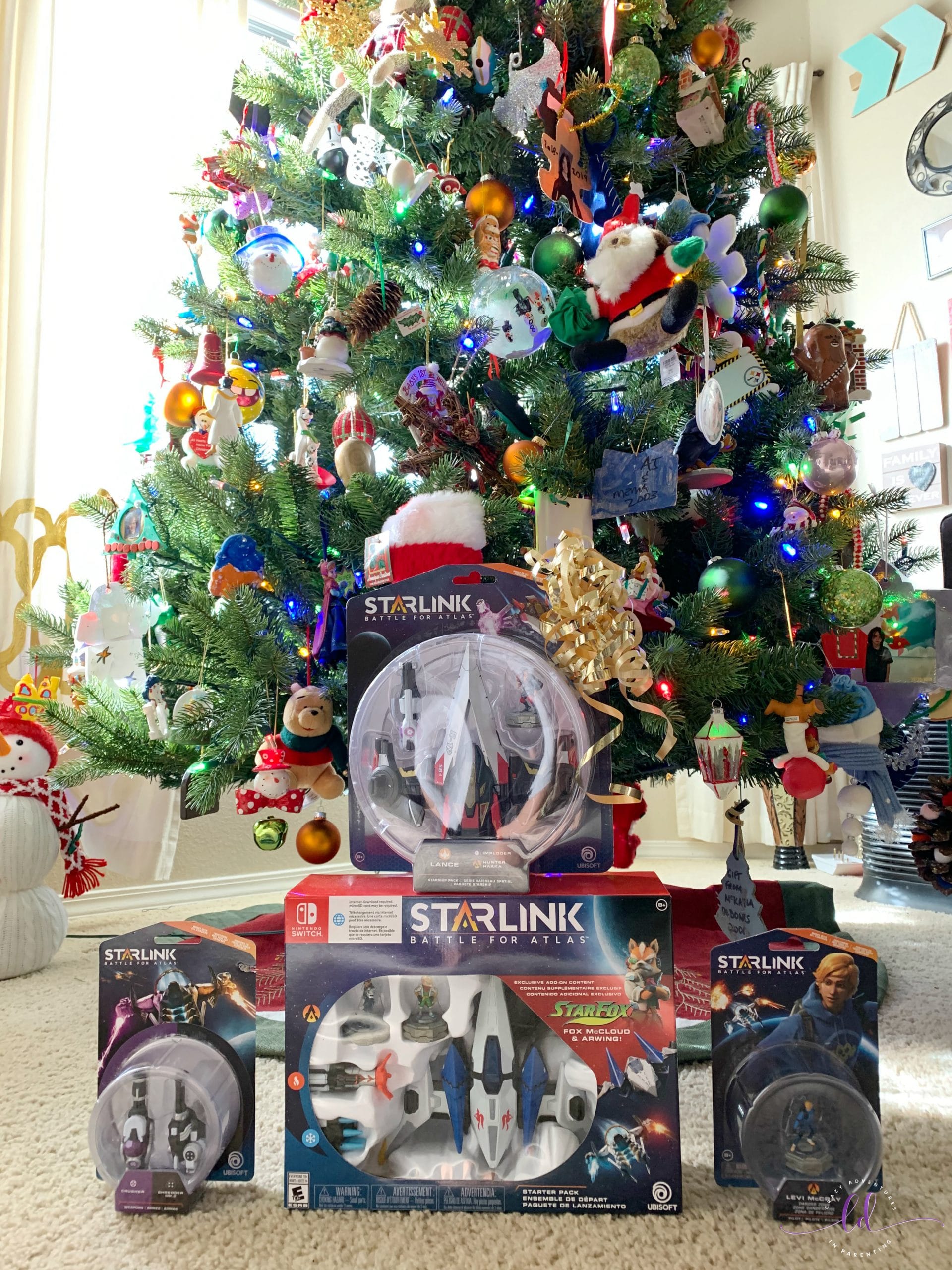 Starlink Battle for Atlas for Nintendo Switch
In case you aren't sure about the game's premise, in Starlink: Battle for Atlas, you are part of a group of heroic interstellar pilots dedicated to free the Atlas Star System from Grax and the Forgotten Legion. Using the tools that come with the Starter Park, you can build your own modular starship model, mount it to your controllers, and take part in epic space combat! Swap out the parts on your starship model with other accessories and your in-game starship changes in real time!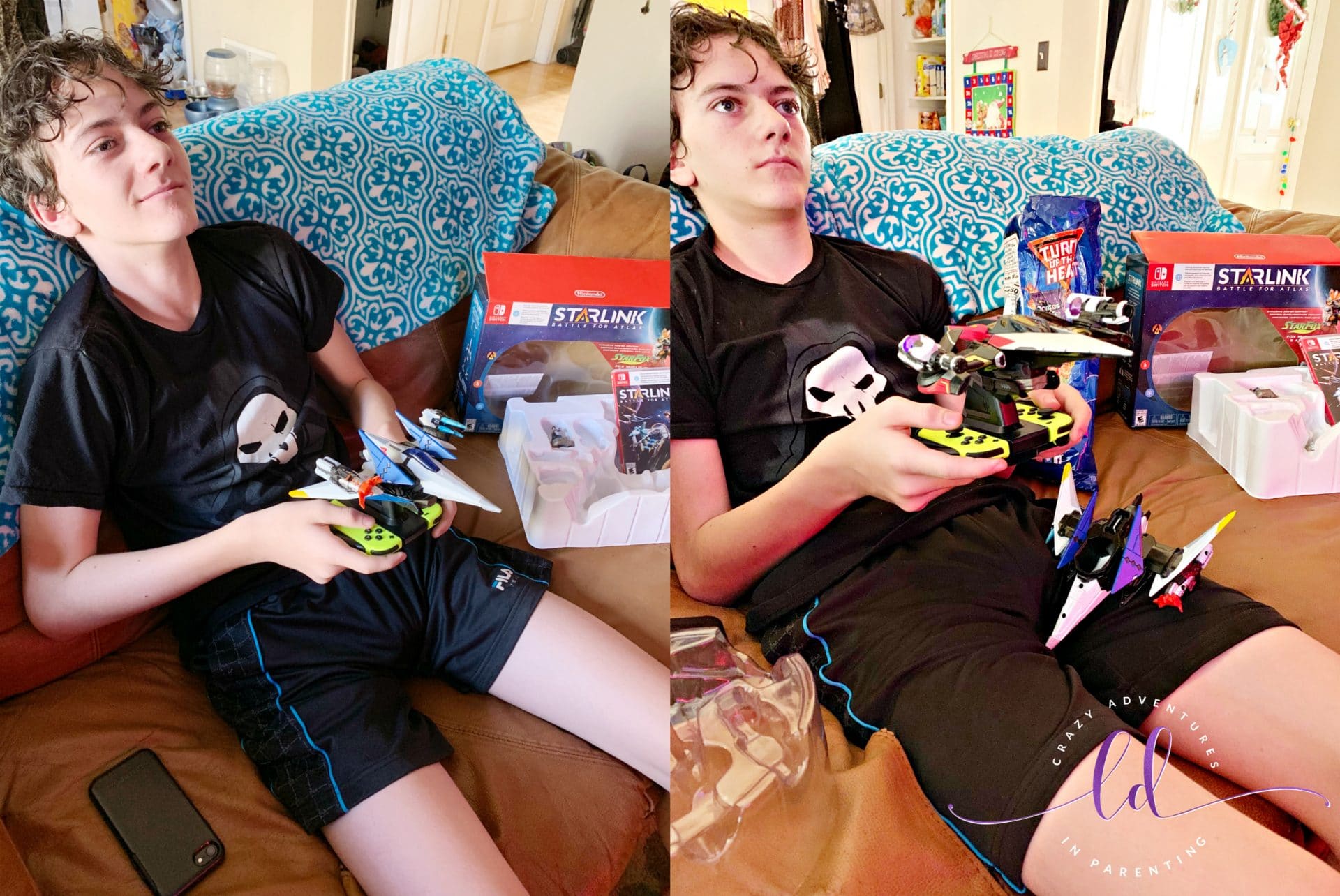 Starlink Battle for Atlas Game Play
Mix and match pilots, ships, wings, and weapons to fully customize your dream starship. You'll instantly see the changes you've made to your physical ship as they get applied during game play. You'll find you can build your own play style as each of the different pilots possess unique abilities and weapon configurations to help overcome the deadly challenges.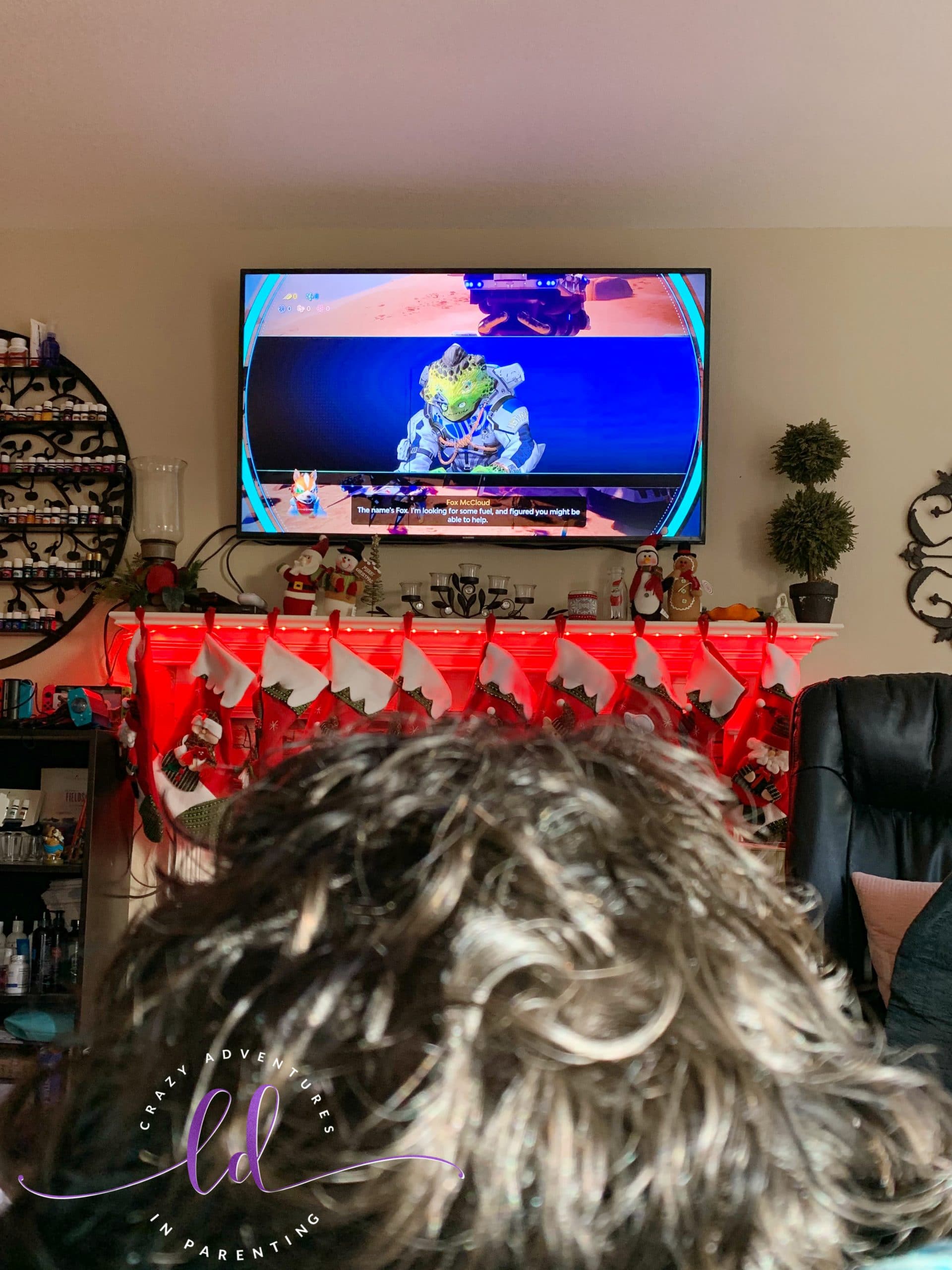 Starlink Battle for Atlas – Fantastic Graphics
With incredible graphics, freely explore seven of the unique alien planets in the Atlas Star System. Should you have a sibling, parent, or friend you'd love to play with, team up with your favorite wingman in split-screen co-op action!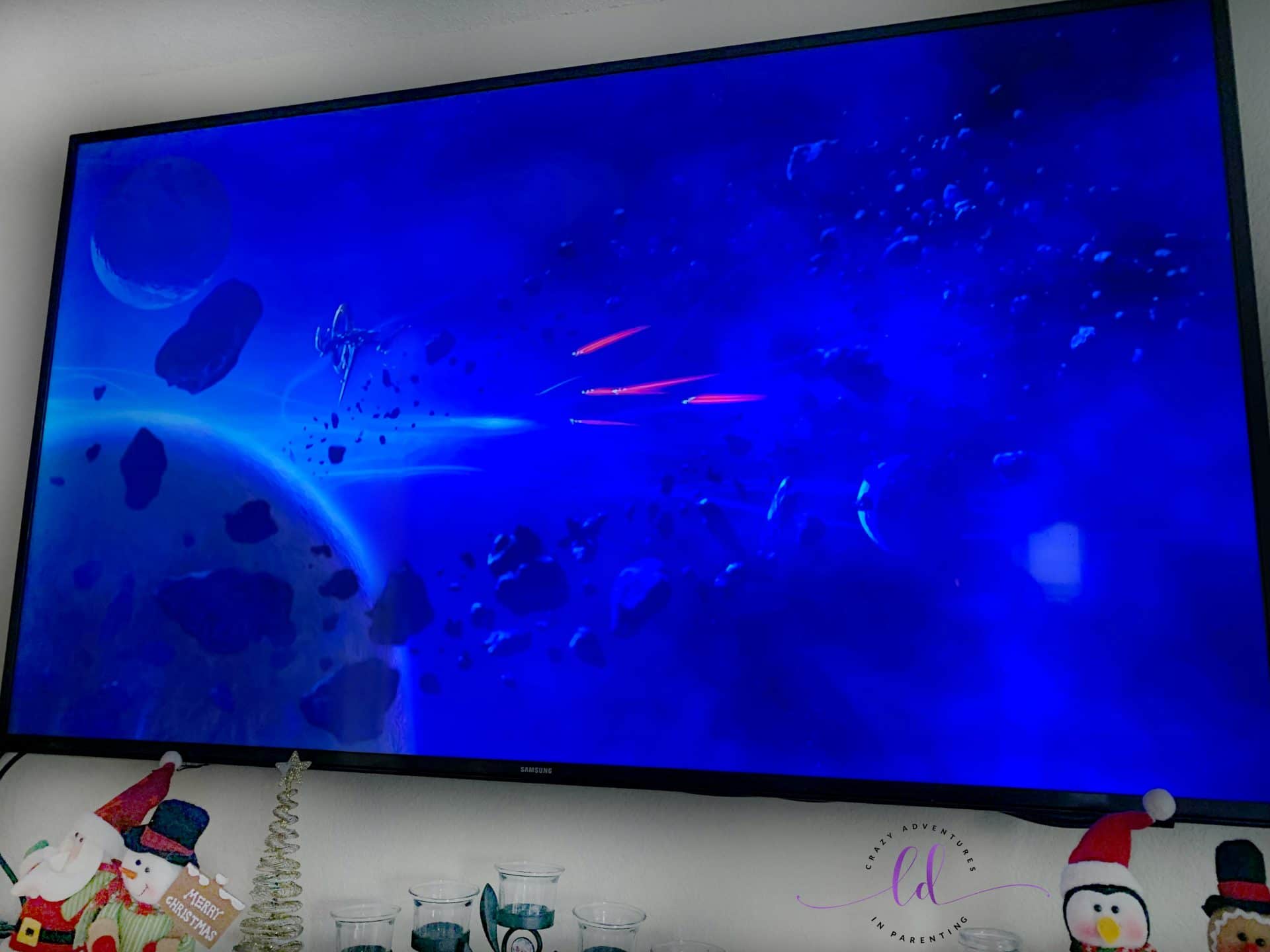 Starlink Battle for Atlas Nintendo Switch Exclusives
We were totally excited to receive the Nintendo Switch Starter Pack, as the Nintendo Switch System offers an exclusive: StarFox comes to Starlink: Battle for Atlas with a Fox McCloud pilot, Arwing ship, and an exclusive mission! My 14yo was super stoked for this version featuring ace pilot and leader of the Star Fox Team, Fox McCloud! Exclusively on Nintendo Switch, he's the legendary defender of the Lylat star system who came to Atlas in pursuit of Wolf O'Donnell and his crew, and he has teamed up with the Starlink Initiative in their fight against Grax and the Forgotten Legion.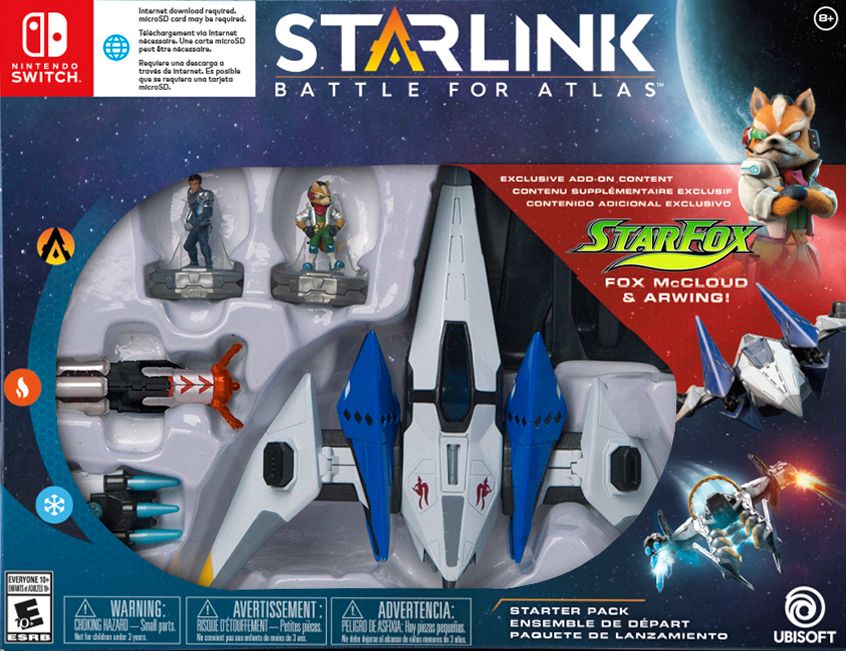 What's included in the Starlink: Battle for Atlas Starter Pack box?
Arwing starship
Controller Mount
Digital Shredder Weapon
Digital Zenith starship
Flamethrower Weapon
Fox McCloud
Frost Barrage Weapon
Mason Rana Pilot
Starlink poster
Starlink video game with Star Fox story mission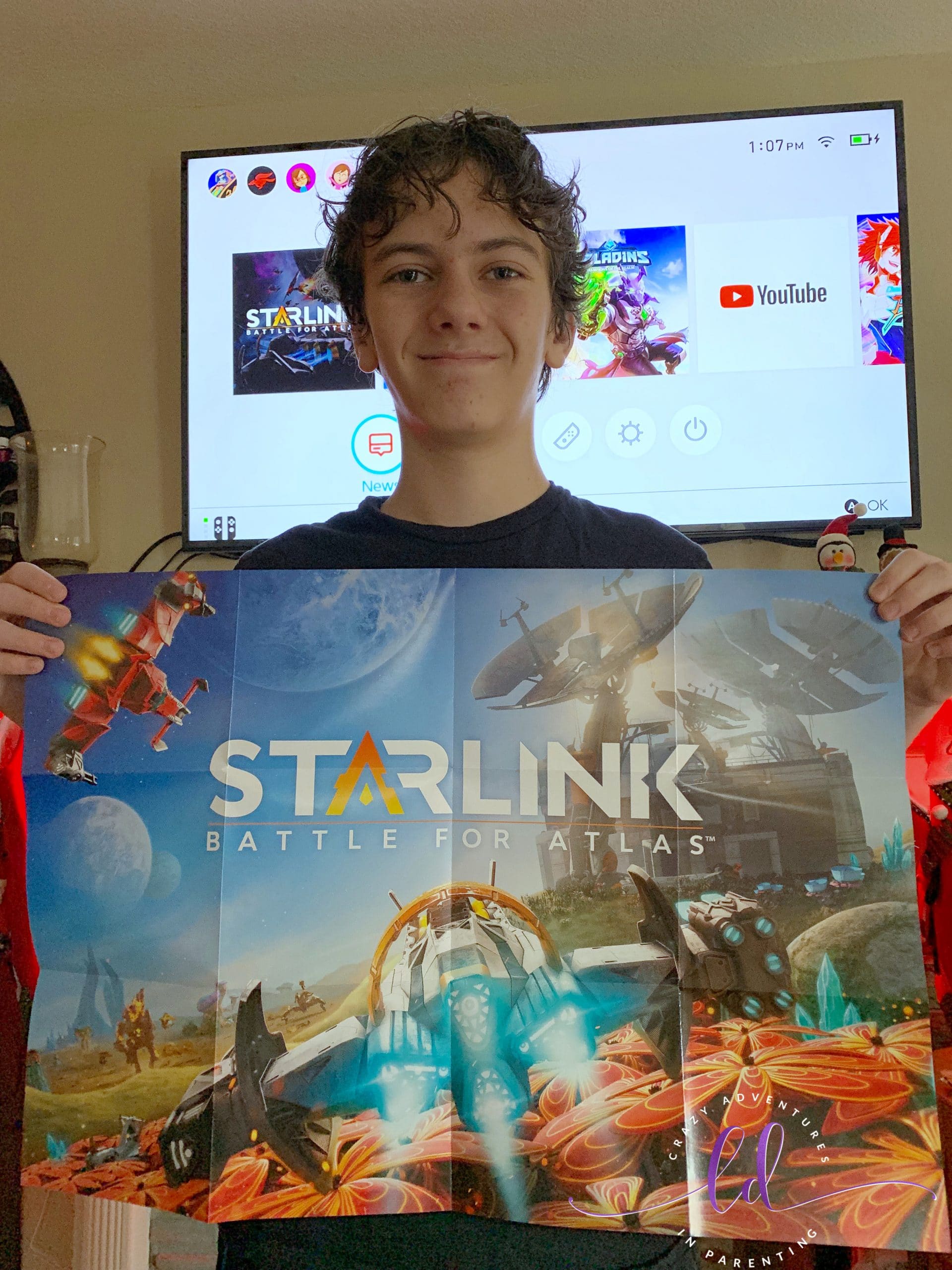 Here's a close up of the starter pack and extra accessories we received to try: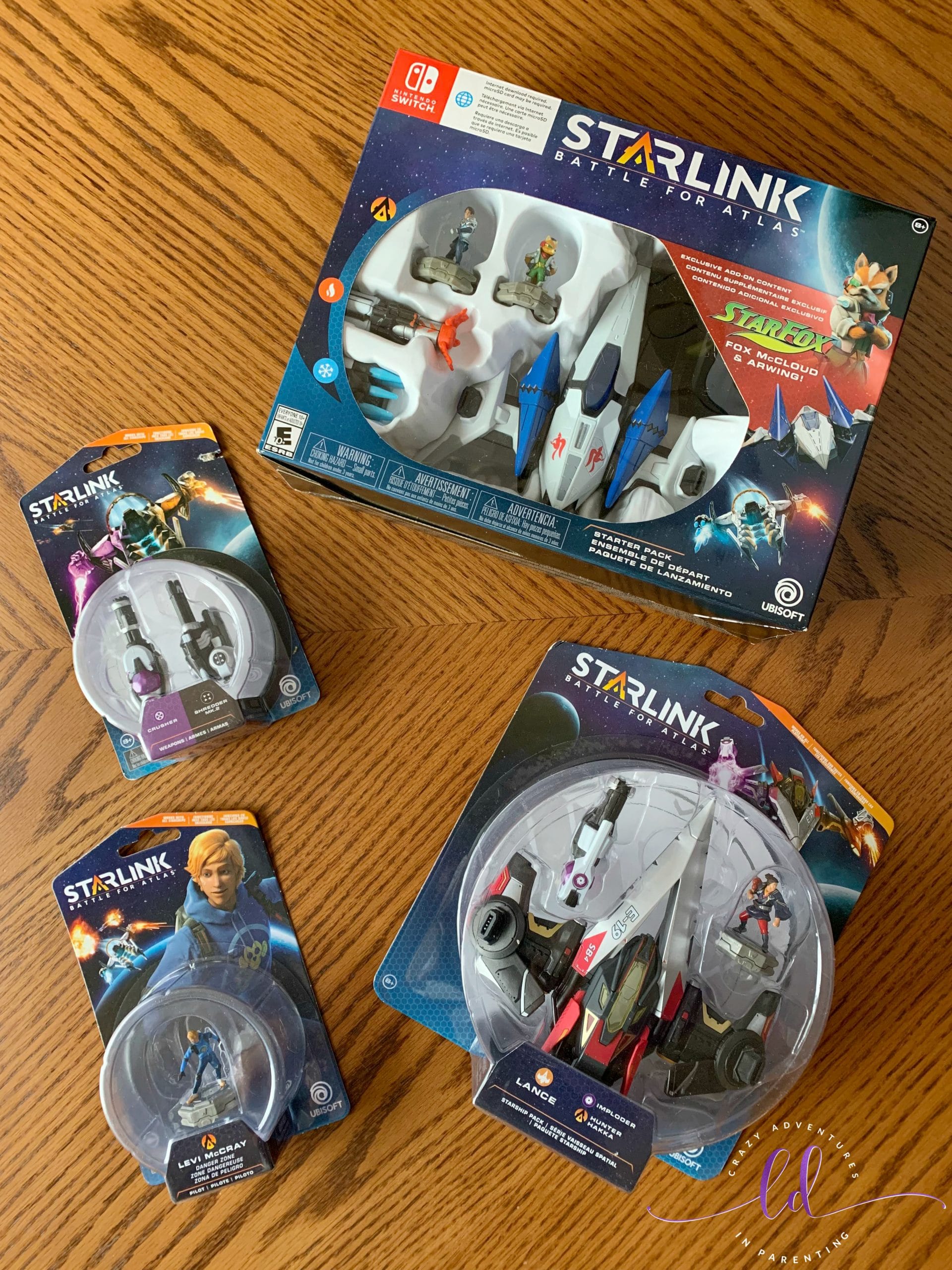 Installation and game play were extremely easy. After the game is installed, you mount your two Switch controllers into the Controller Mount before selecting additional things to equip, such as ships, pilots, and weapons. My boys were playing and reacting to the fun characters while they fought battles and high-fived during their co op missions. I was super impressed with the graphics, character development, and watching them switch their tools mid-game and watching it update in real time. Really impressive stuff, friends.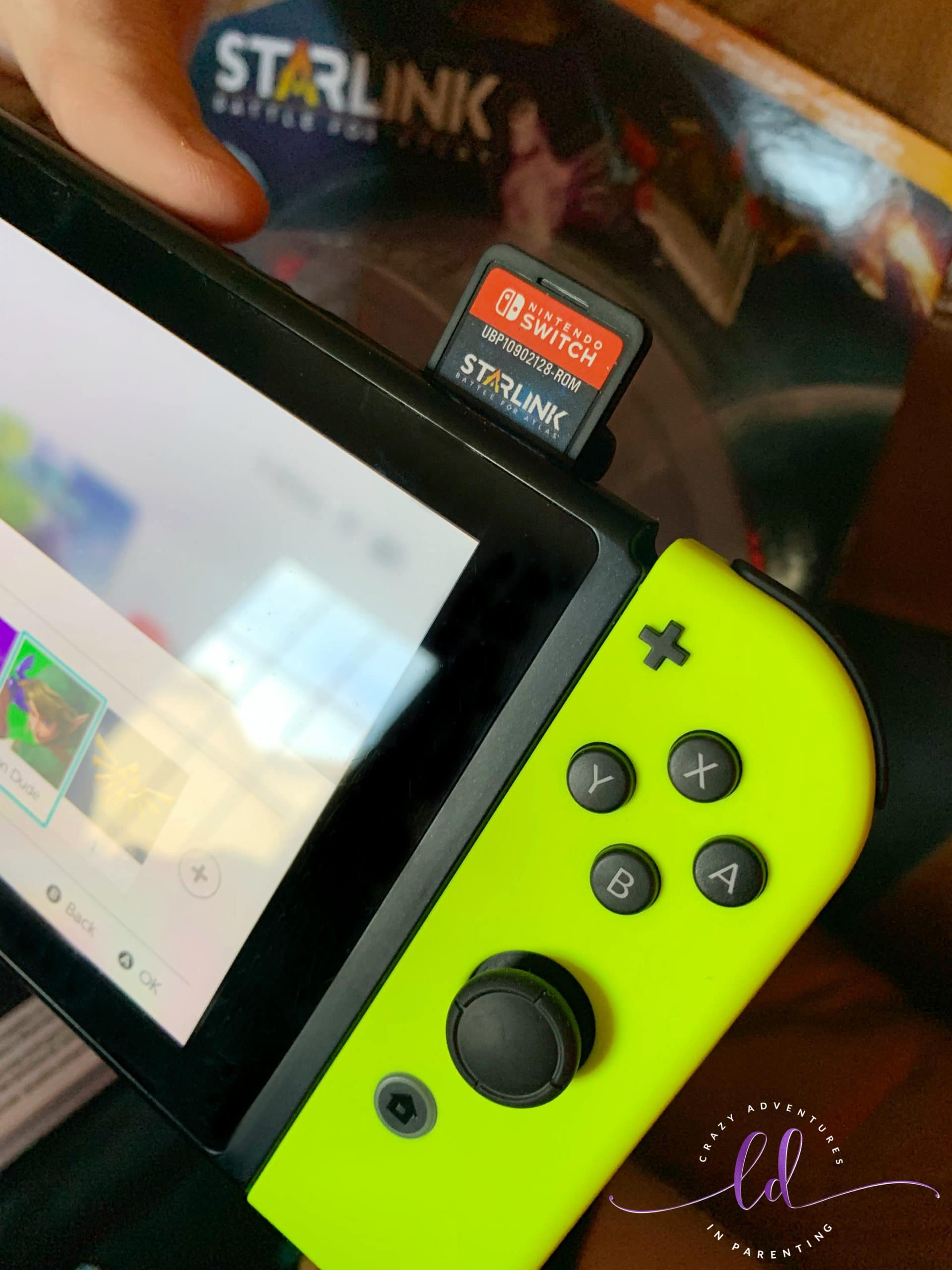 Buy Starlink: Battle for Atlas at Best Buy
Developed and published by Ubisoft, Starlink: Battle for Atlas is an open-world space saga that features modular toy technology that allows players to assemble and customize real-world physical starships, link the starships to their game controller, and launch into an epic adventure across the Atlas star system, either in single player or with a friend in two-player split-screen local co-op.
Each modular component and pilot attached to the starship appears instantly in-game, allowing players to directly affect the course of their battle in a meaningful way.
Available on Nintendo Switch™, the PlayStation®4 and Xbox One
SAVE! During 12/16-12/22, save $25 on all Starter Packs plus save 30% on Starlink toys!