If you're interested in building sweet memories with your kids, check out the new Wilton Cookie Creations Activity Kits, available in four different gender-neutral varieties!
I've partnered with Wilton to share all about their newest product. All opinions are my own.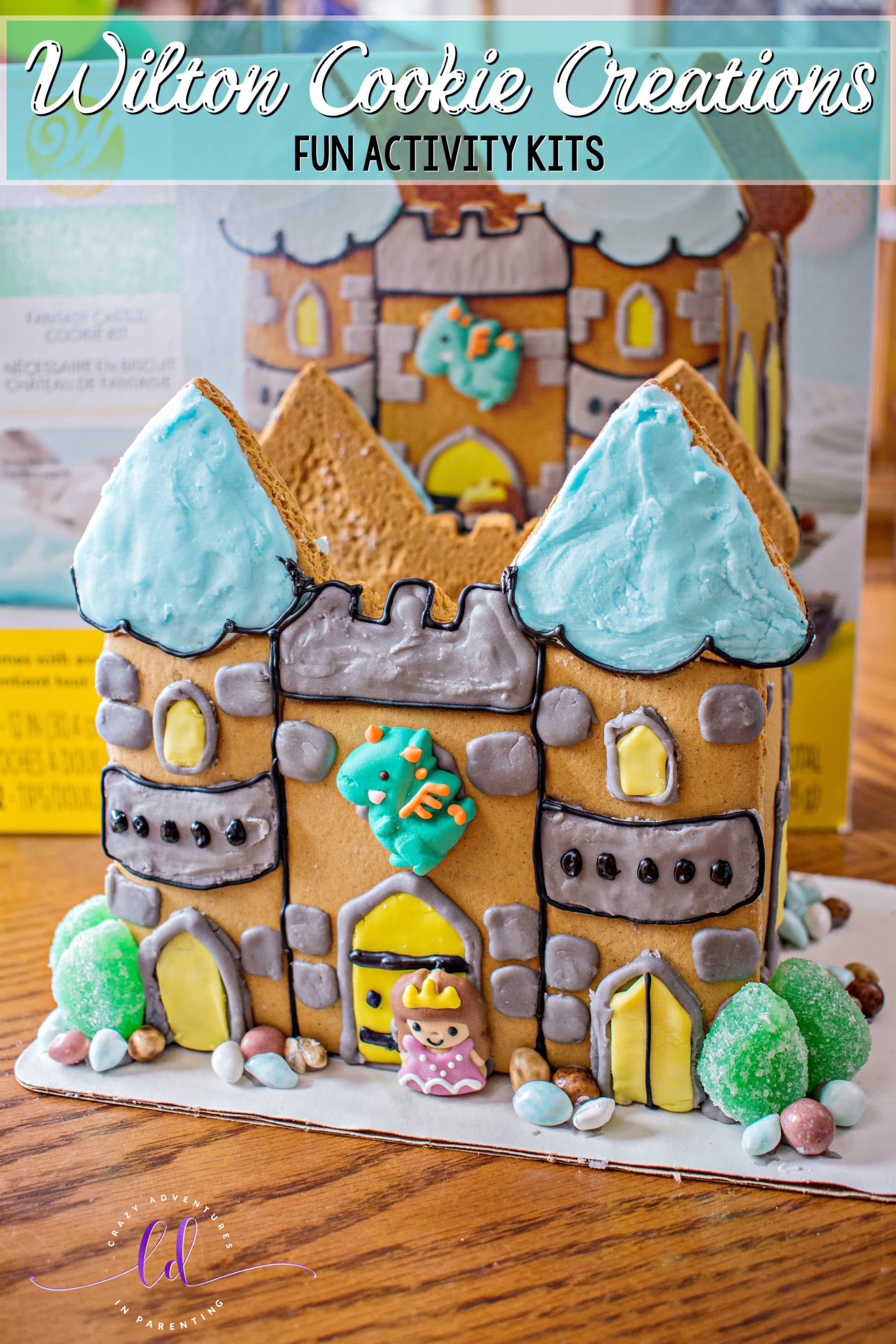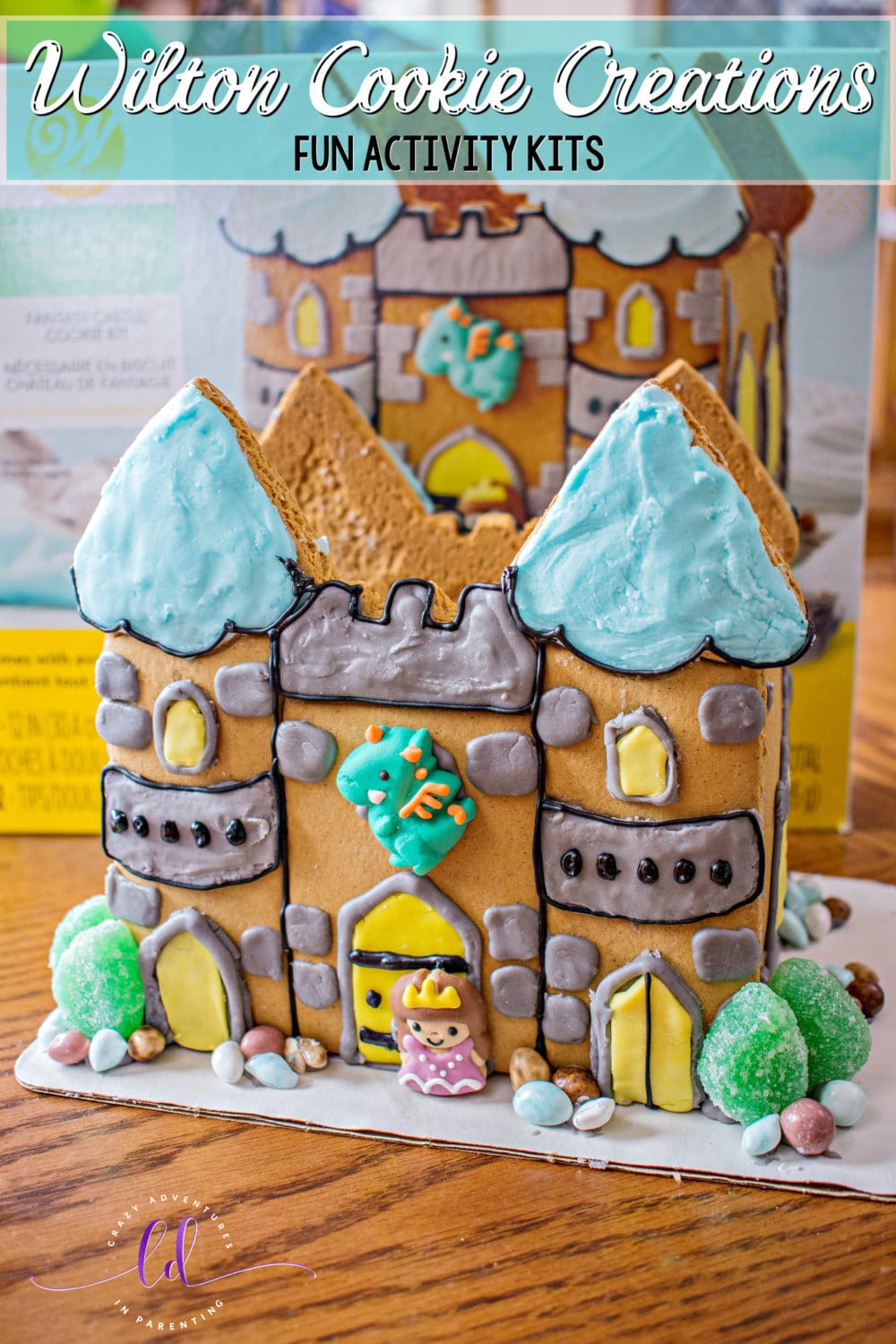 Fun with Wilton Cookie Creations Activity Kits
Rainy days and lazy weekends are no match for these extraordinary cookie decorating kits by Wilton! Wilton Cookie Creations Activity Kits come completely equipped with everything you need to build, decorate, and have a ton of fun! It's been an oddly wet summer here for us, raining almost every afternoon. So when our fun outdoor time gets rained out, we busted out these fun cookie kits and kept ourselves amused for hours laughing, decorating, and snacking on our creations!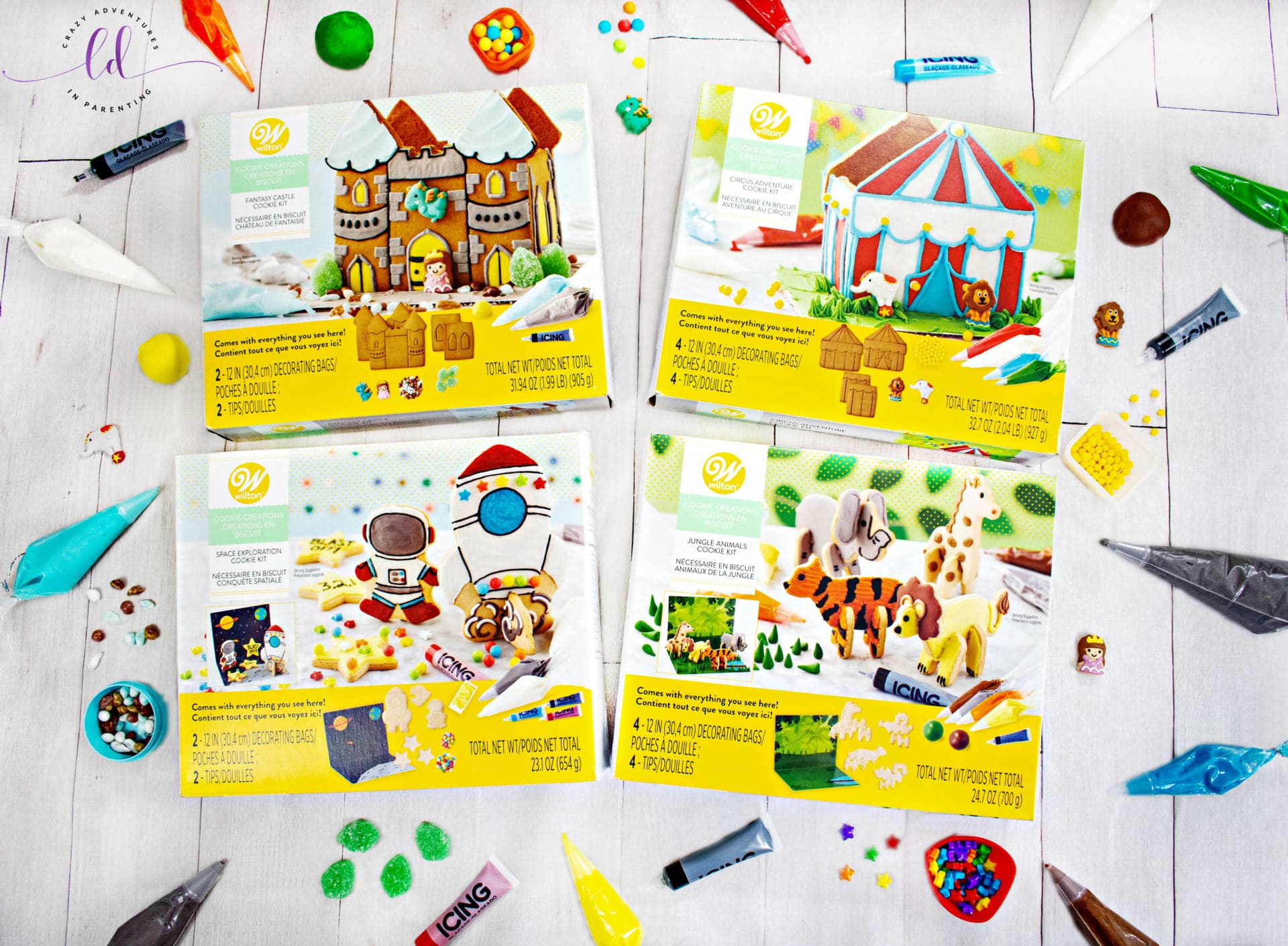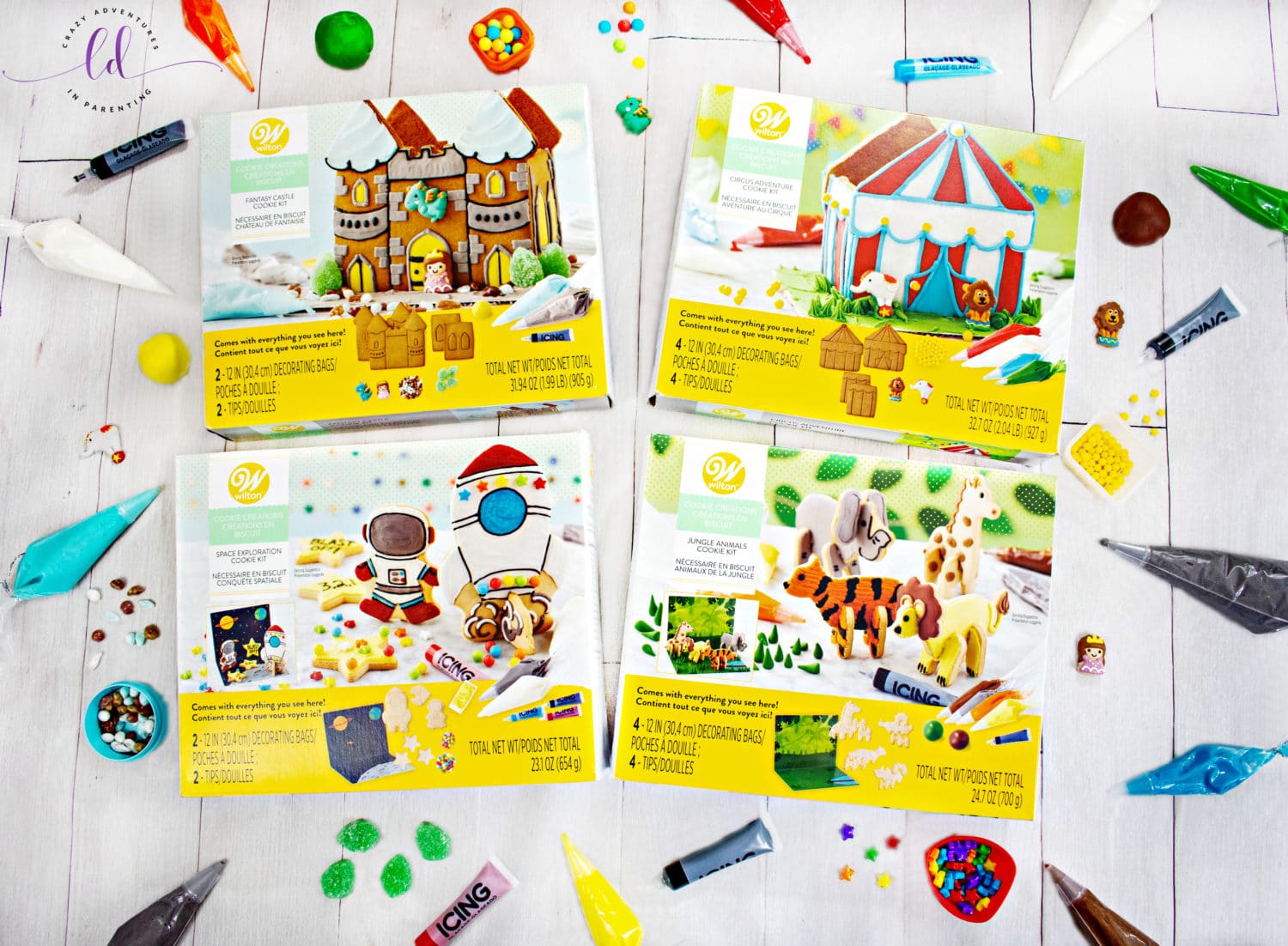 Wilton Cookie Creations Activity Kits
With four different yet special gender-neutral options to choose from, each kit comes complete with everything you need to build and decorate your scene, including ready-to-use icing, candies, icing decorations, disposable decorating bags and tips. Great for families to do together or as a fun activity for kids at a birthday party! Bring your imagination and have a few paper towels handy, and you've got a great afternoon or evening full of sweet treats and a lot of laughs!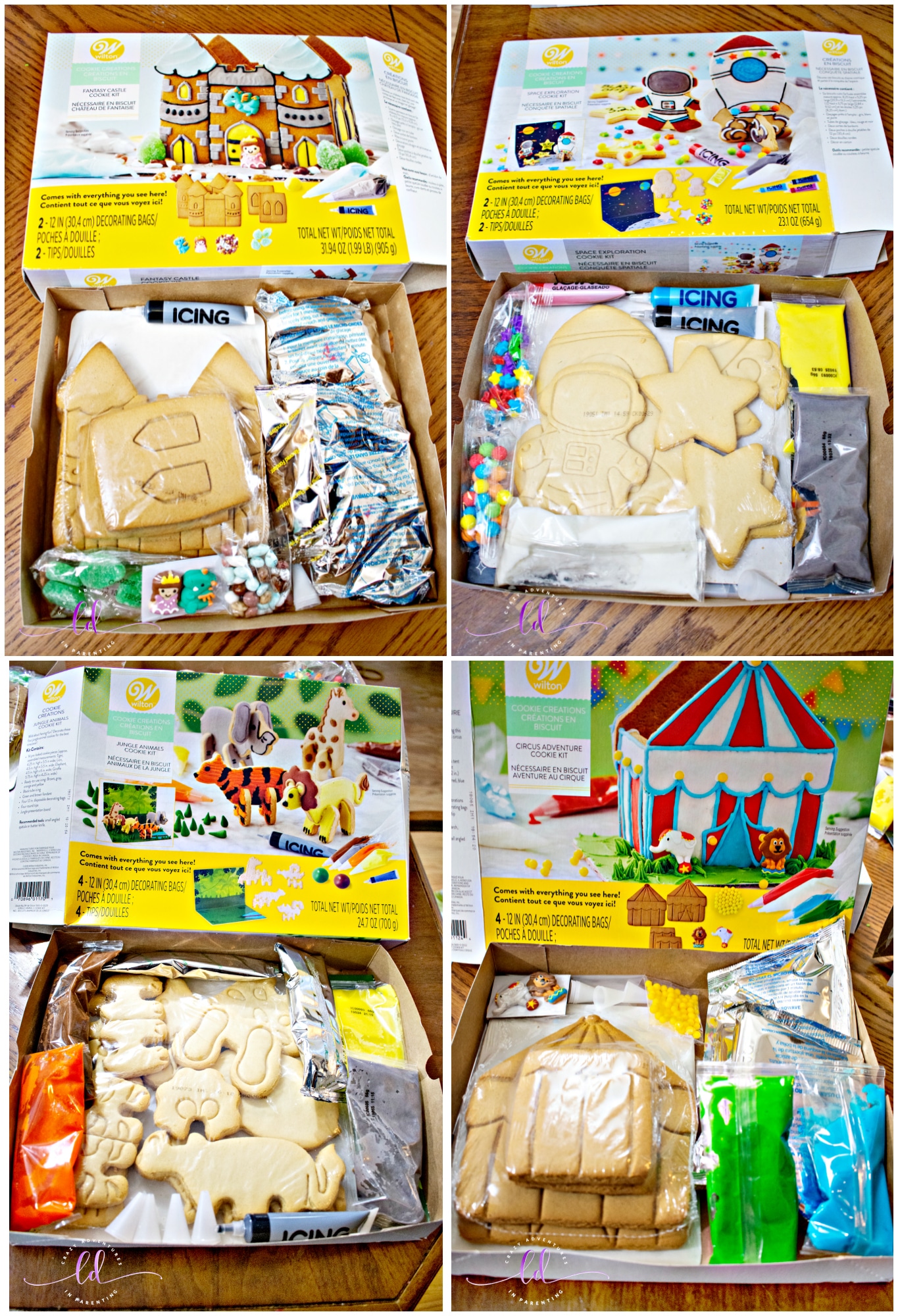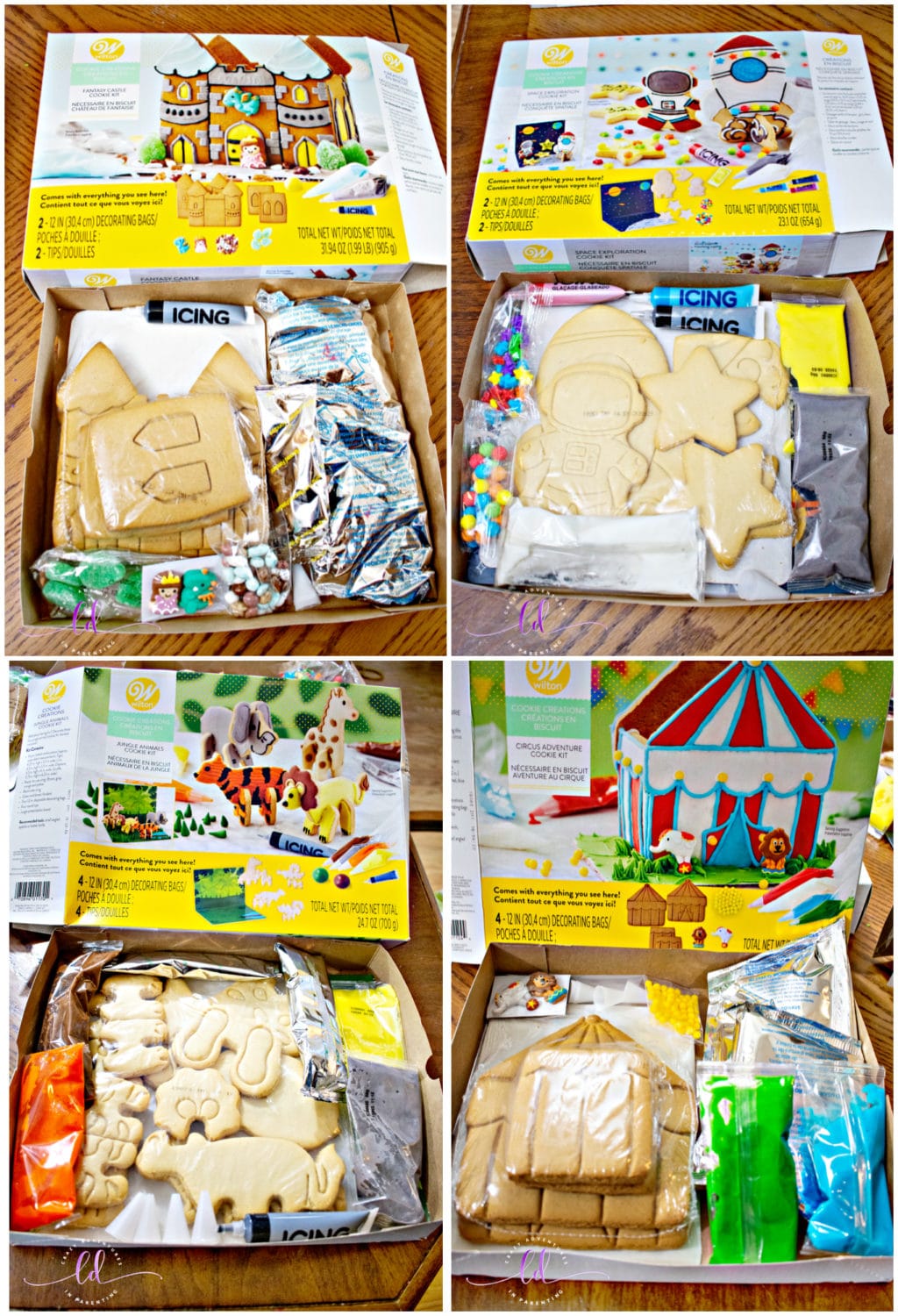 Unboxing the Wilton Cookie Creations Kits
As you can see, everything you need to make these awesome cookie creations was not only included, they came very well-packaged and safe inside its box, no breakage at all! Every piece was perfect and ready to be decorated. The back of the box has the instructions alongside images that really helped my kiddos out so they know what to do when, but you can opt to do your own design if you want! Consider giving these as gifts for a child's birthday, or grabbing every variety to stock up on a rainy afternoon of fun!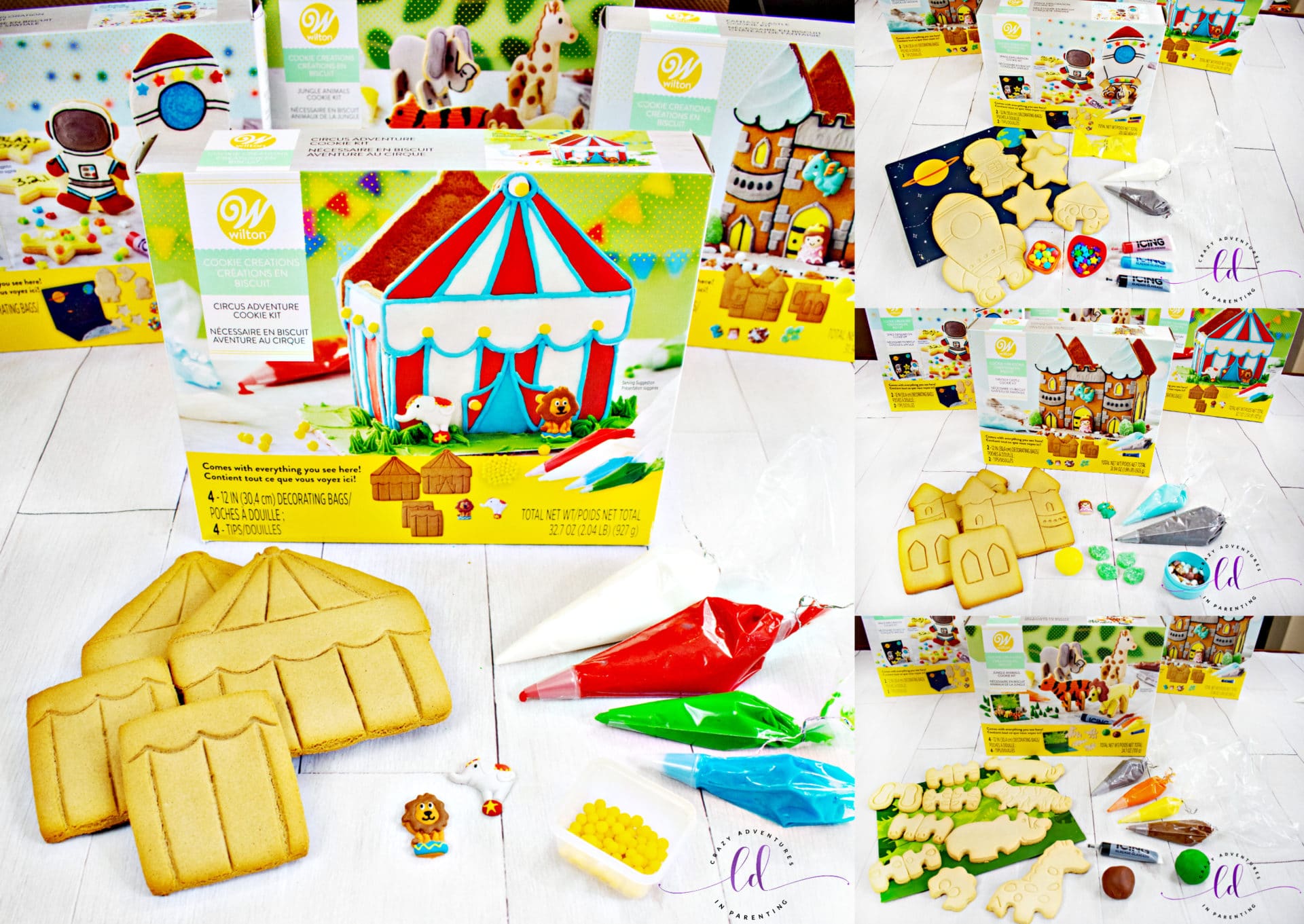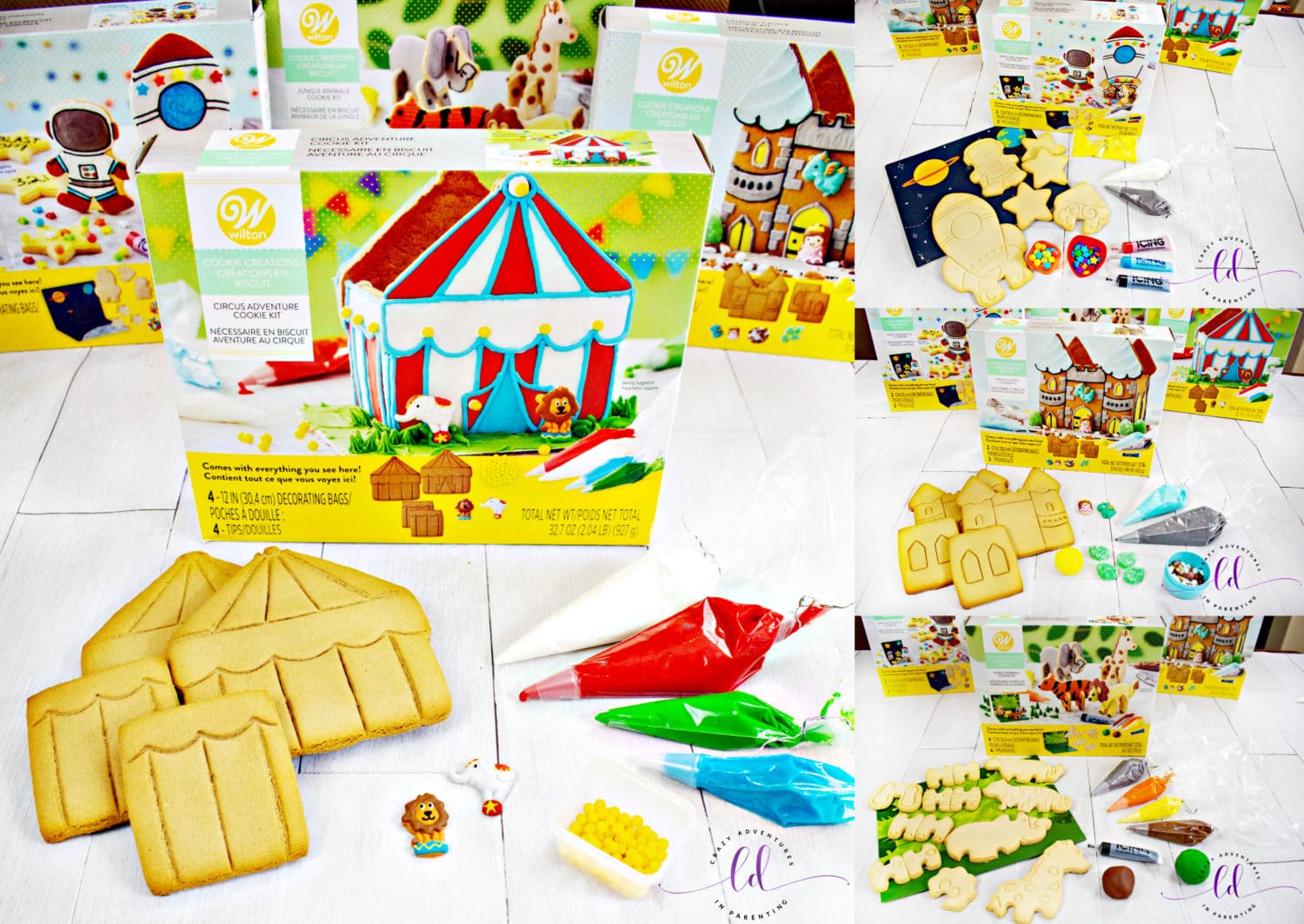 Four Wilton Cookie Creations Activity Kits Varieties Available!
Available at Wilton.com, Amazon.com, and Walmart, the different varieties of Cookie Creations Kits are as follows: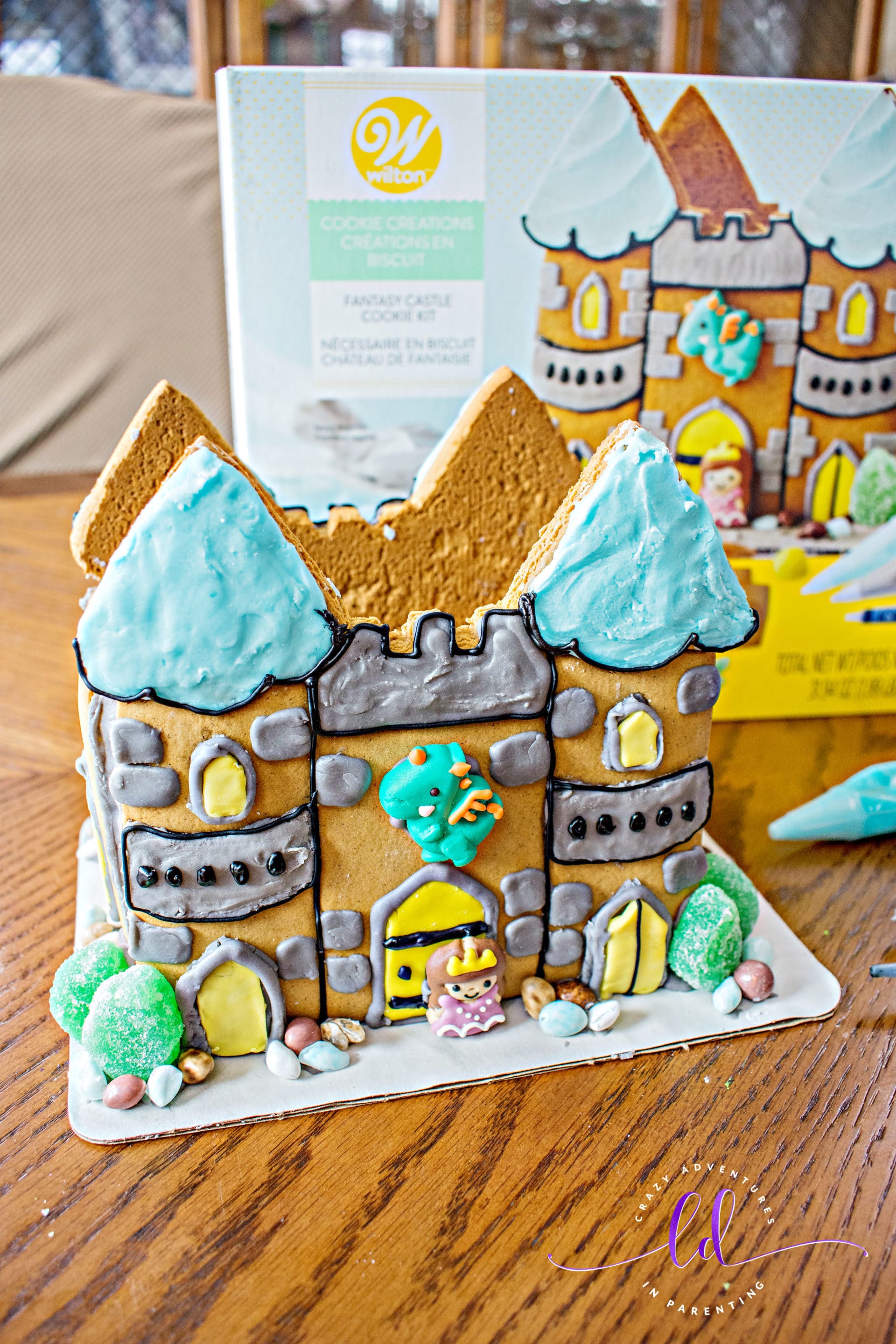 Space Exploration Cookie Kit – This cookie kit comes with cute space-themed treats that can stand! Cookie shapes included with this kid are an astronaut, a standing rocket, and three stars with decorating icing, candies, decorating bags with tips, and a space presentation board.
Circus Adventure Cookie Kit – Clown around with the circus adventure 3D cookie kit! It has four walls when fully decorated and assembled! This cookie kit includes four pre-baked cookie circus tent panels, icing (in white, red, blue and green), green and brown fondant, black icing tube, yellow candies, four decorating bags with three round tips and a star tip (for the green grass).
Fantasy Castle Cookie Kit – This fairy tale castle is a 3D cookie kit with four walls when full decorated and assembled! This cookie kit includes four pre-baked cookie castle panels, icing (in grey, blue and black), candy rocks and candy trees, yellow fondant, dragon and princess icing decorations, two icing decorating bags with plastic tips.
Jungle Animal Cookie Kit – This theme is also 3D with legs that assemble so the animals can stand! This cookie kit comes with fourteen pre-baked cookie animal shapes, icing (in brown, grey, orange, yellow and black), green and brown fondant, four icing decorating bags with four tips, and a jungle presentation board to help show off your cookie creations once fully decorated and assembled!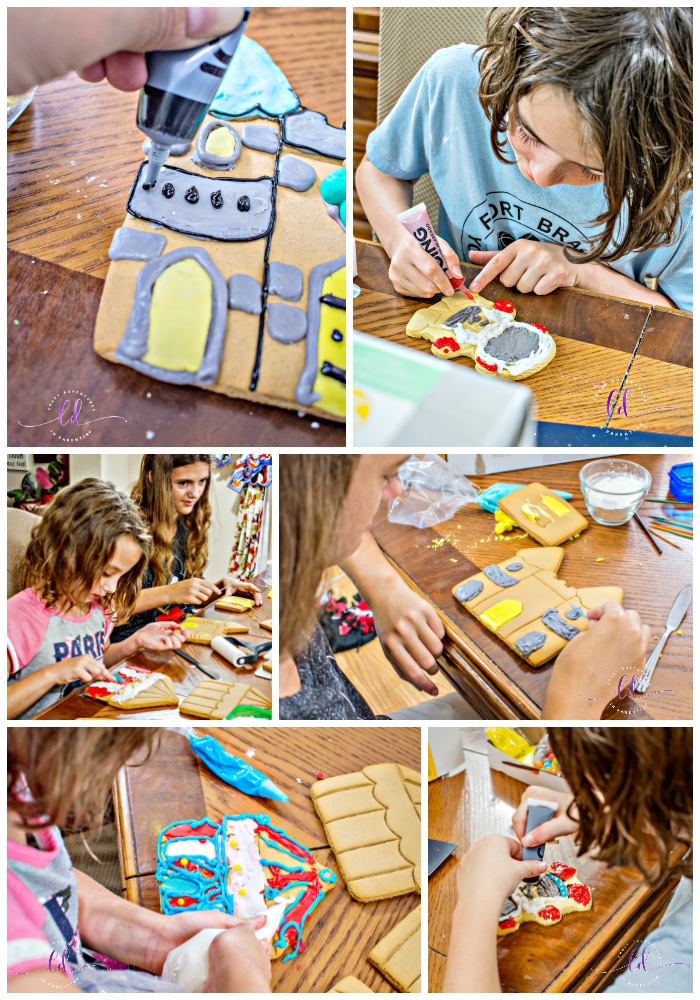 Baby Dude got down with decorating the Space Exploration Cookie Kit! He was all about decorating the astronaut, rocket, and stars! He especially loved eating his creation once he was done, haha!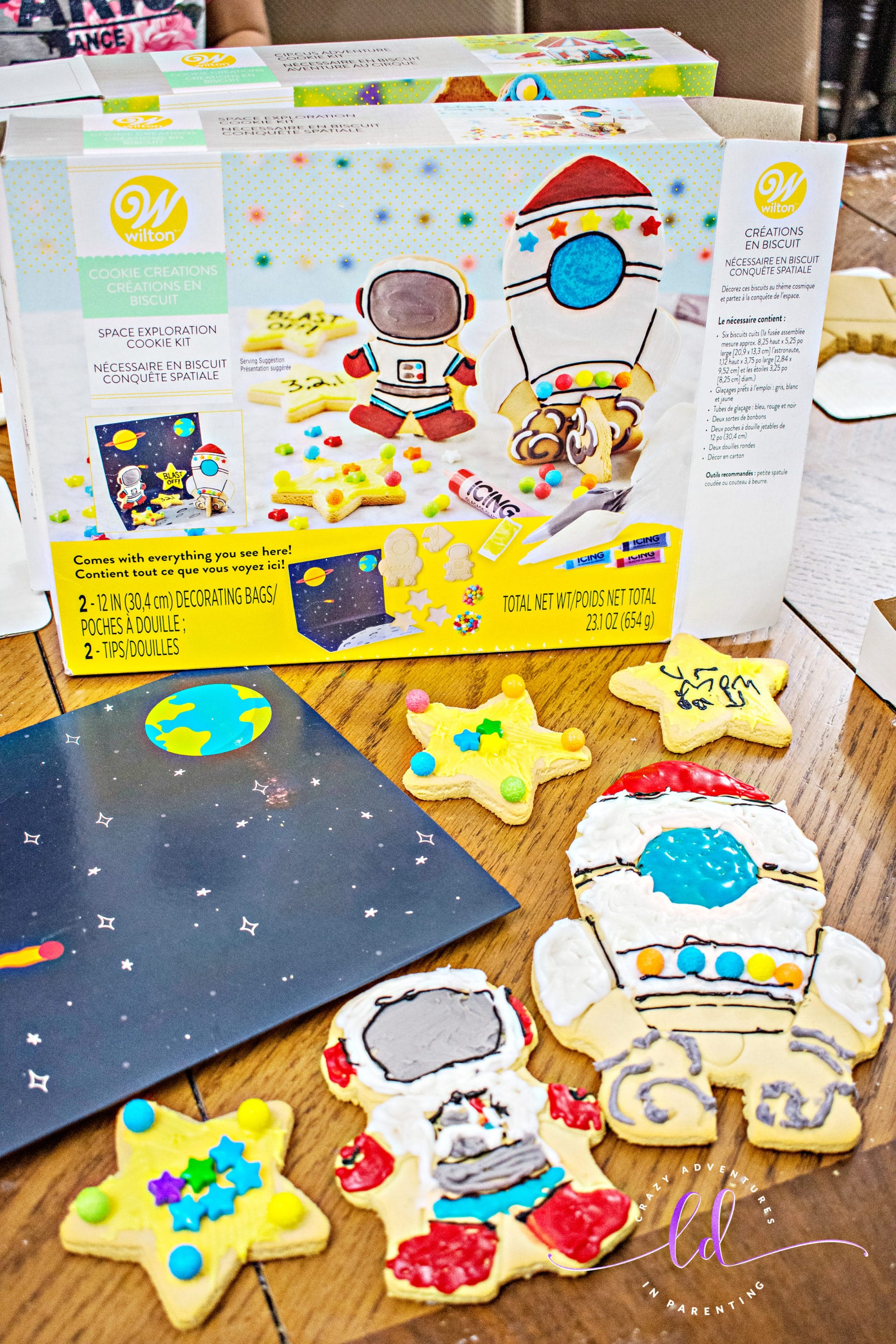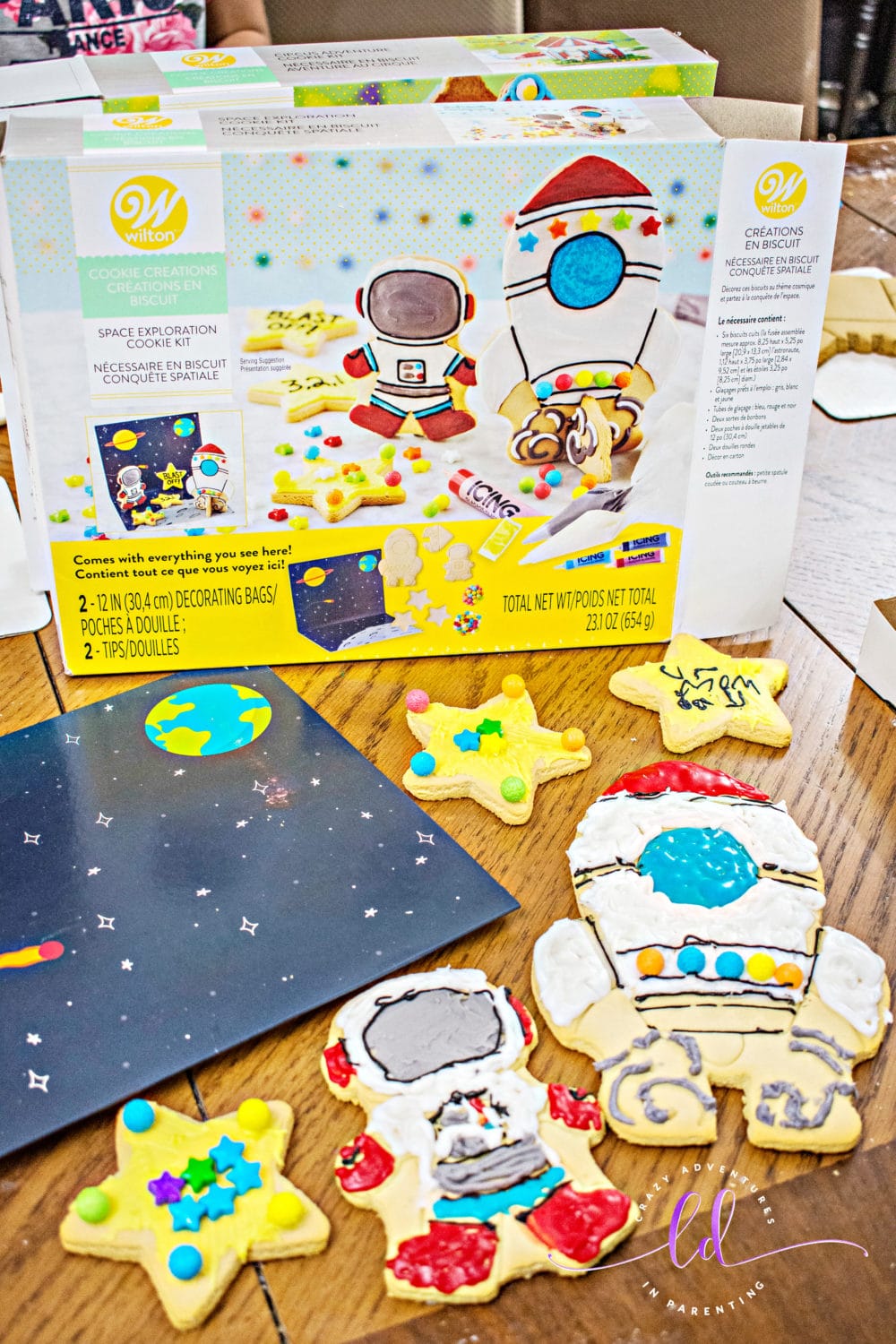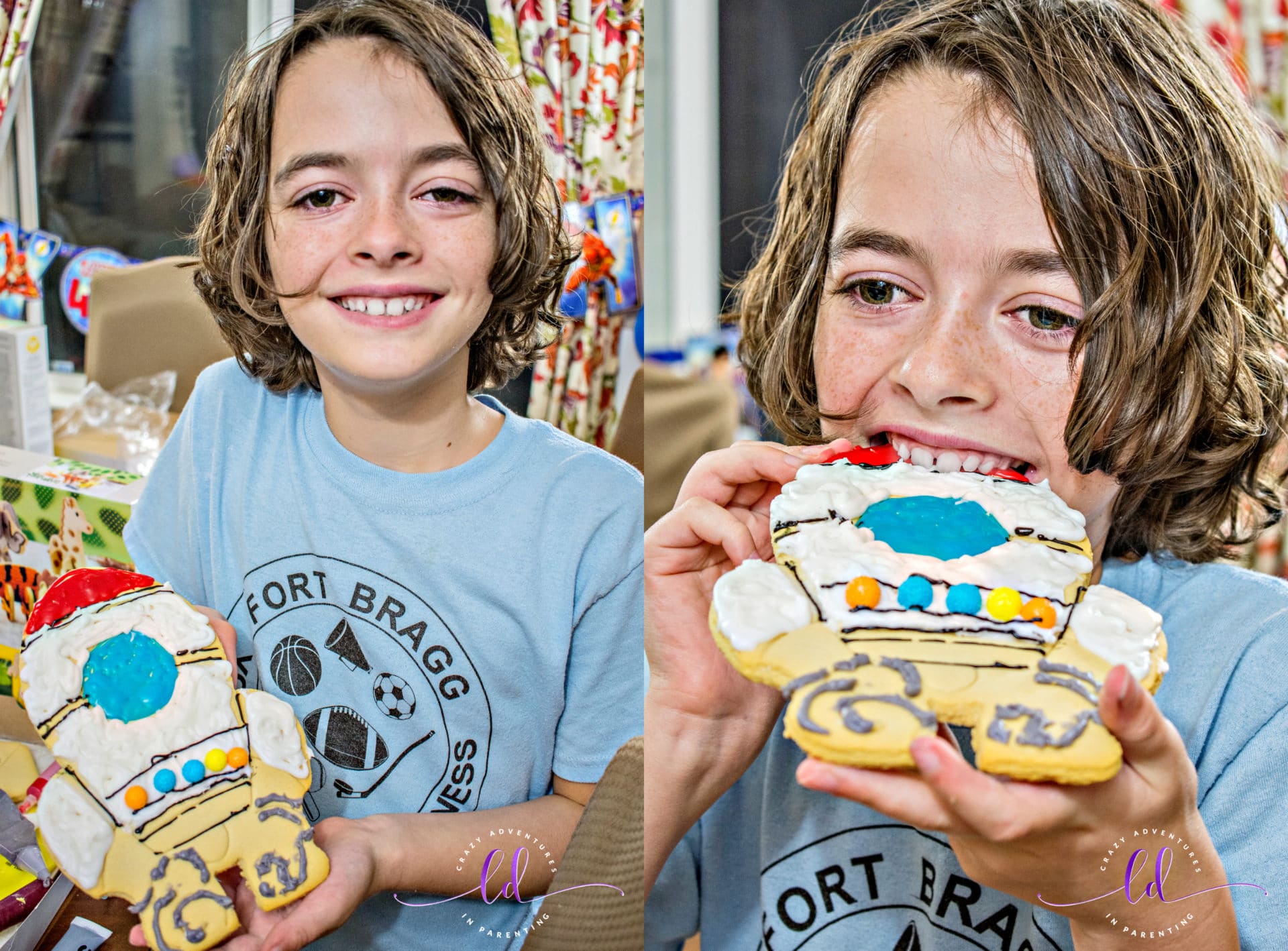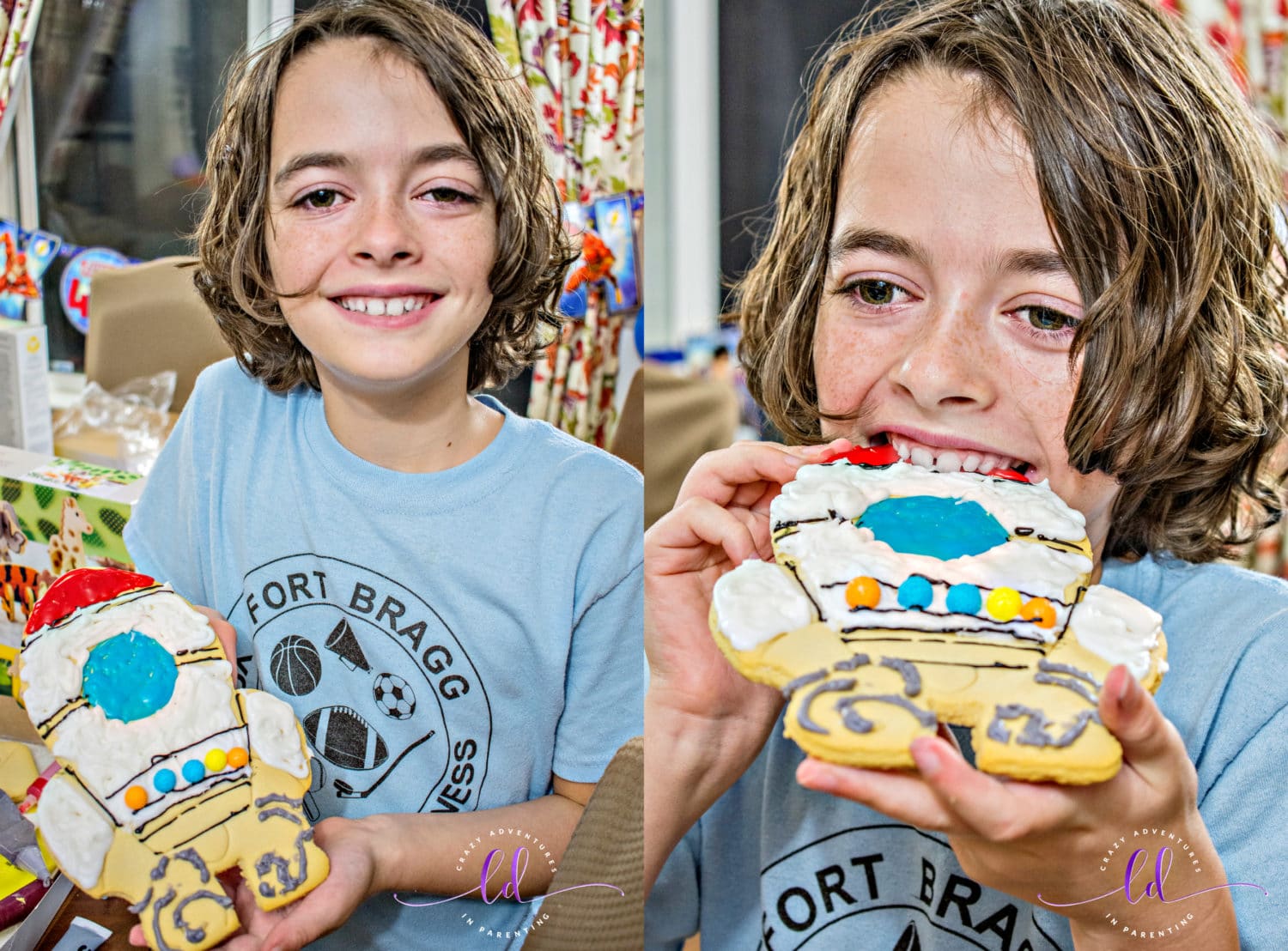 We had two participants decorating the Jungle Animal Cookie Kit in our family! Captain Obvious got into decorating the giraffe whereas Brian immediately took the lion to decorate. (He's a Leo, can you blame him? lol) Brian then tackled decorating the tiger as well, determined to do the "swooshy-swoosh" frosting for the tiger's body as shown on the box. I think he did a fantastic job, don't you?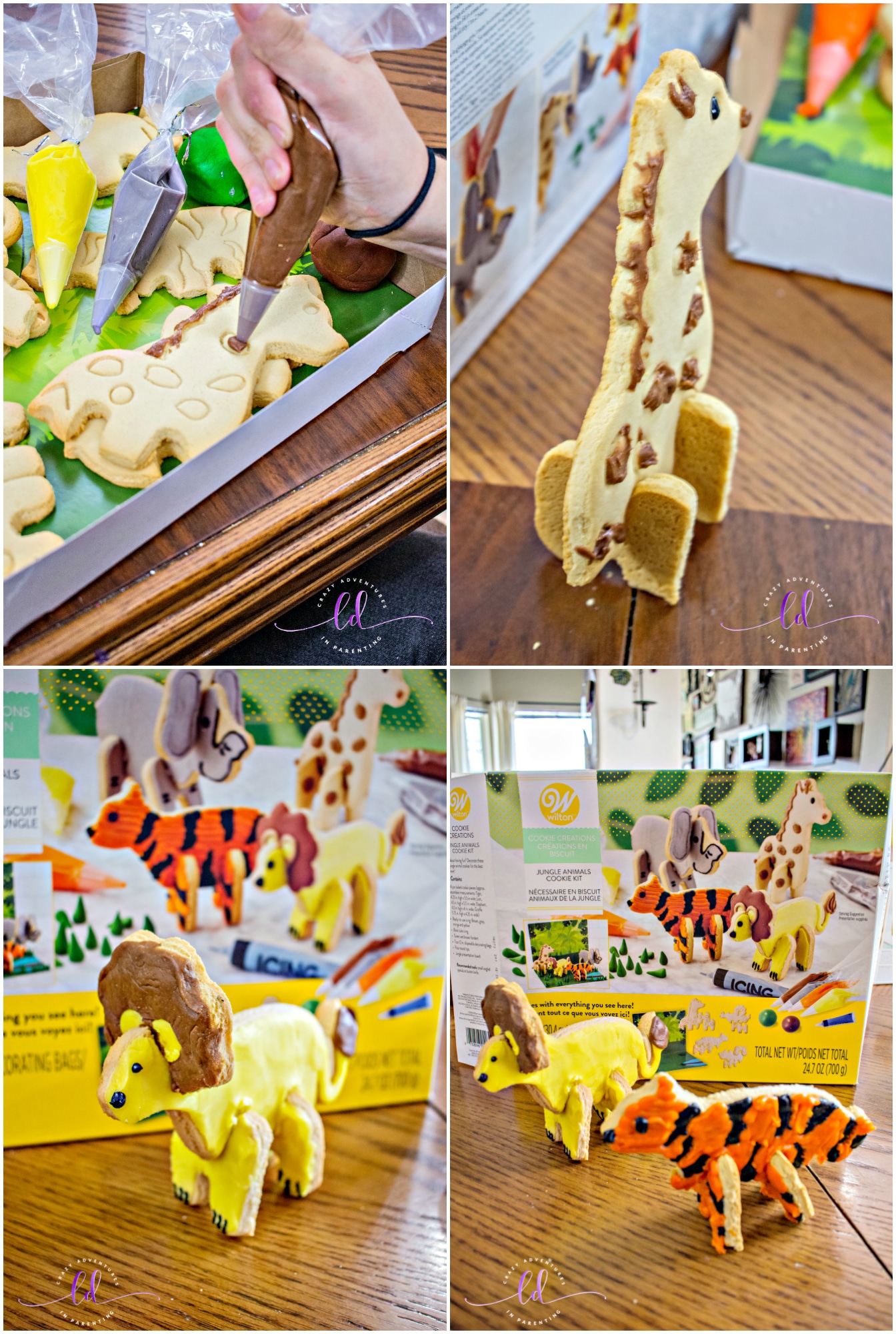 Baby Sis and I both tackled doing the castle cookie kit together. She is my dessert lover and baker extraordinaire, you know! She dove head-on into decorating this thing, determined to get this decorated and fully assembled. I assisted her with some of the more delicate decorating stuff (along with the fondant shapes for the windows) she needed help with, and I think our teamwork really made this work! It doesn't have to be just for kids, you know! 🙂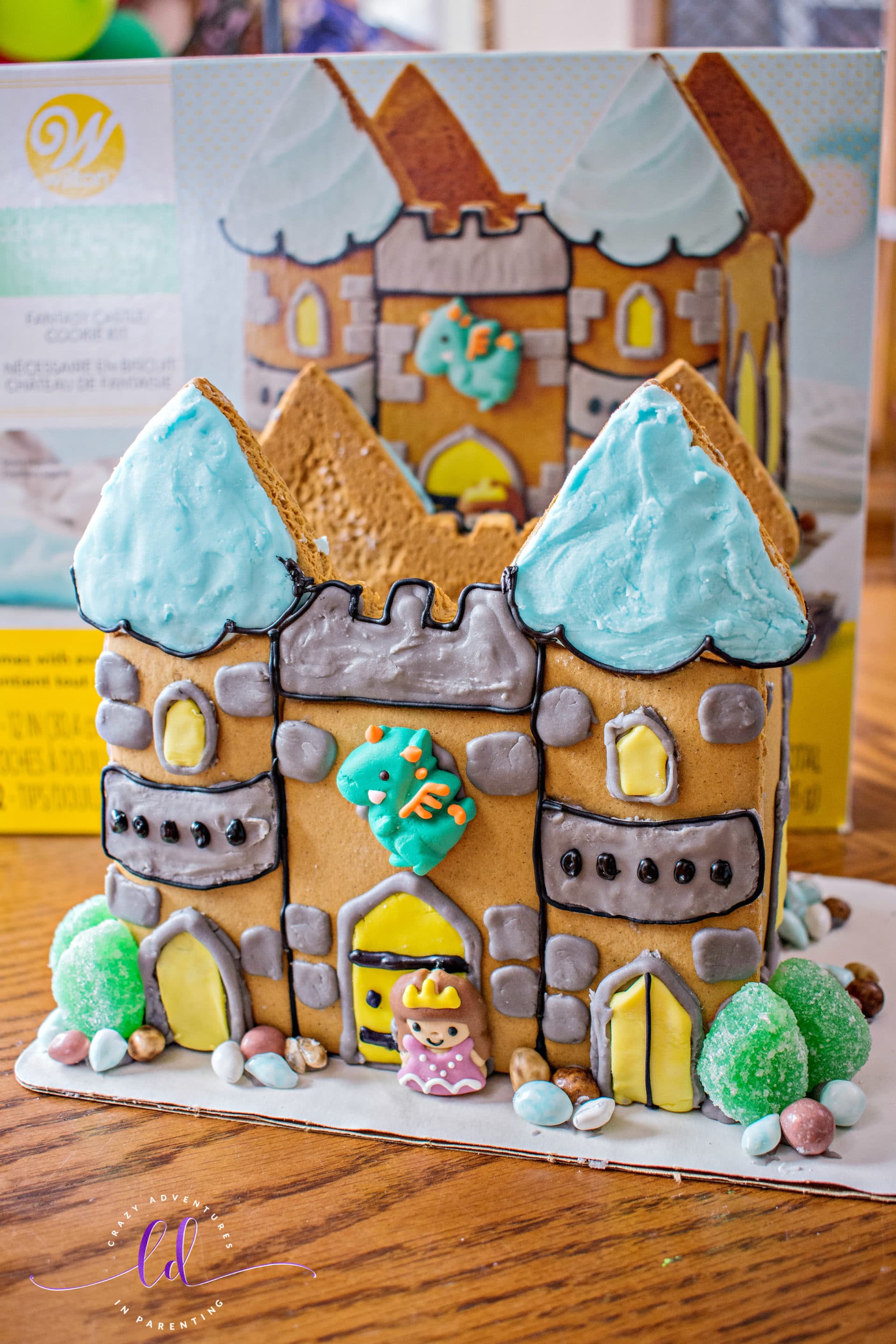 Here's a look at all four sides of this awesome 3D cookie creation! Isn't it glorious? It's almost too pretty to eat!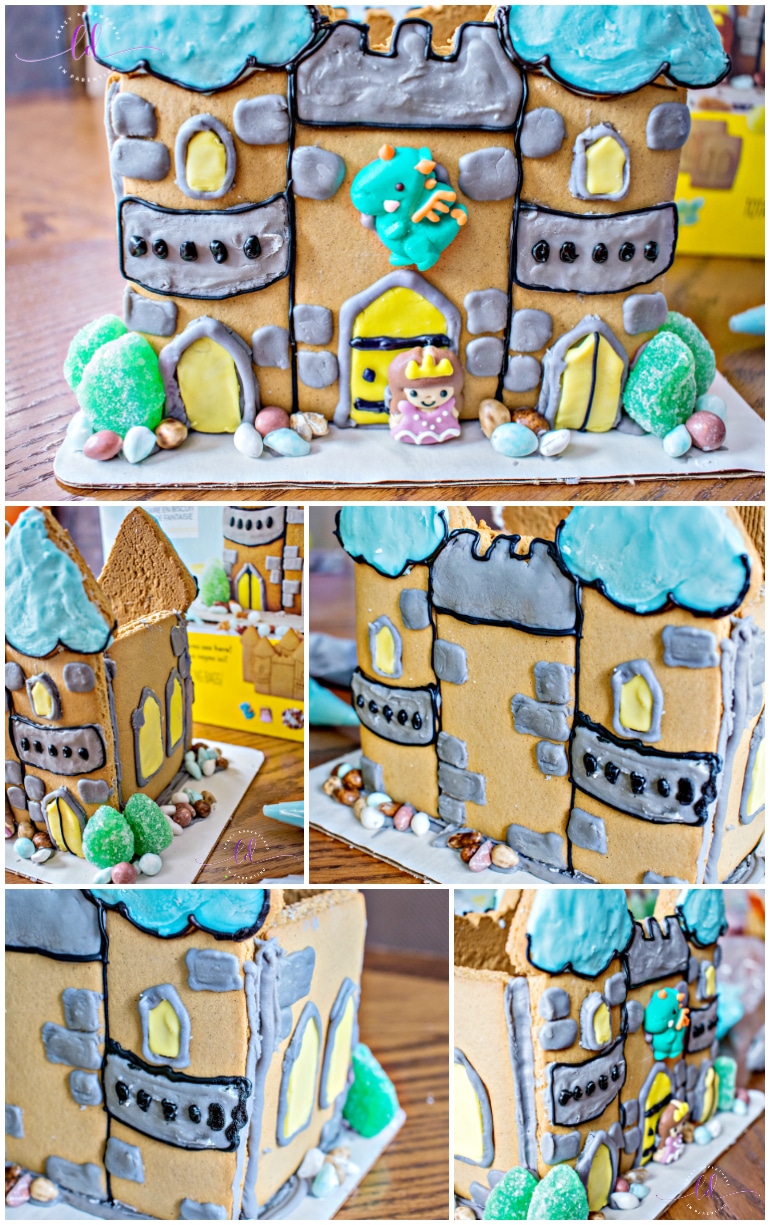 Baby V got reallly messy with her Circus Adventure Kit. She did so great when decorating, but when it came time to assemble, she didn't read all the instructions. The directions state to wait one to two hours after decorating until the icing has hardened fully so that you can assembled the 3D kit to stand with the remaining icing. She dove right into assembly after decorating, kinda manhandling it while it was still wet, and got her and the table goopy, haha! The poor thing knocked her poor circus tent all over the table. She wasn't upset about it at all, though! She'd already had far too much fun decorating and assembling! Even though she goofed, she still enjoyed creating and she learned what to do for the next time we do these! Honestly, I was wholeheartedly impressed she did as well as she did for only being seven!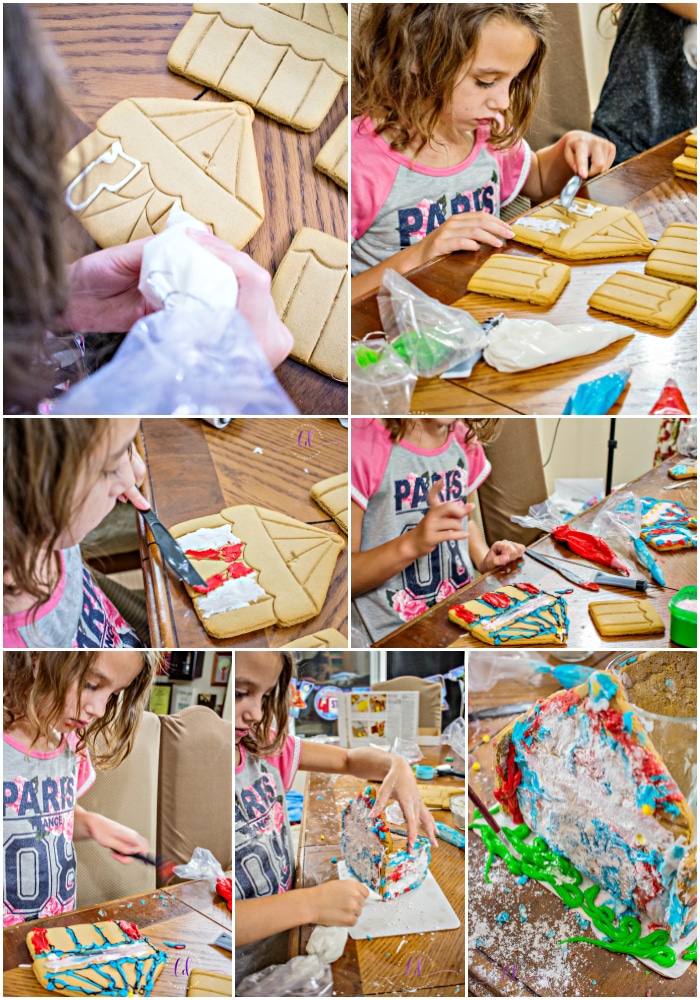 Fun for kids and parents alike, these Wilton Cookie Decorating Kits are available now and are a fun project for the whole family to do together! Use your imagination to build something sweet with your kiddos, there's no limit to what you can do with this easy craft! Check out our other rainy day crafts while you're visiting! I hope you save and share this post!