Whether you're looking for essential oils to use for Valentine's Day or ones to give someone special, check out our recommendations for fantastic essential oils for Valentine's Day!
This post may contain affiliate links which means we receive a small commission at no cost to you when you make a purchase. As an Amazon Associate I earn from qualifying purchases.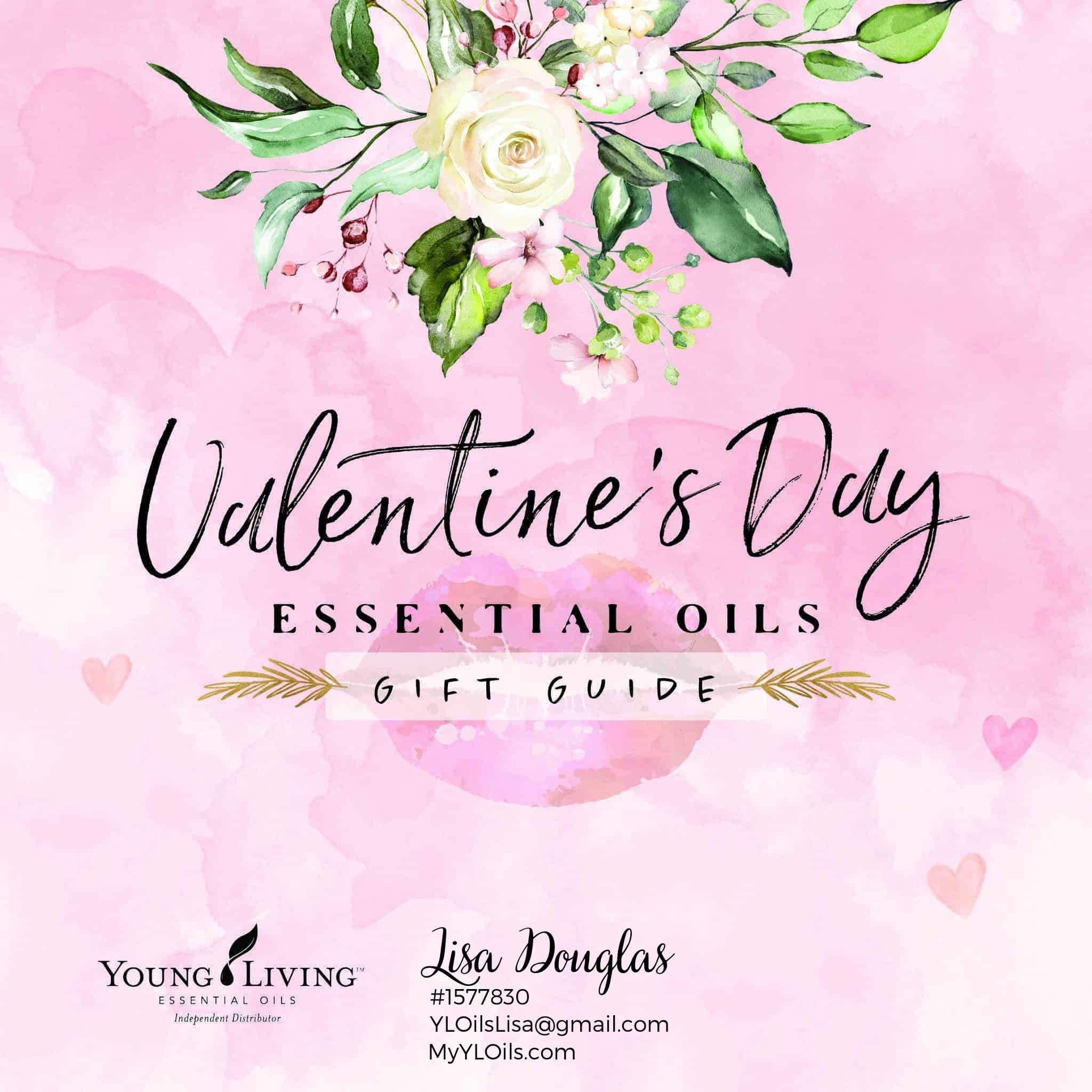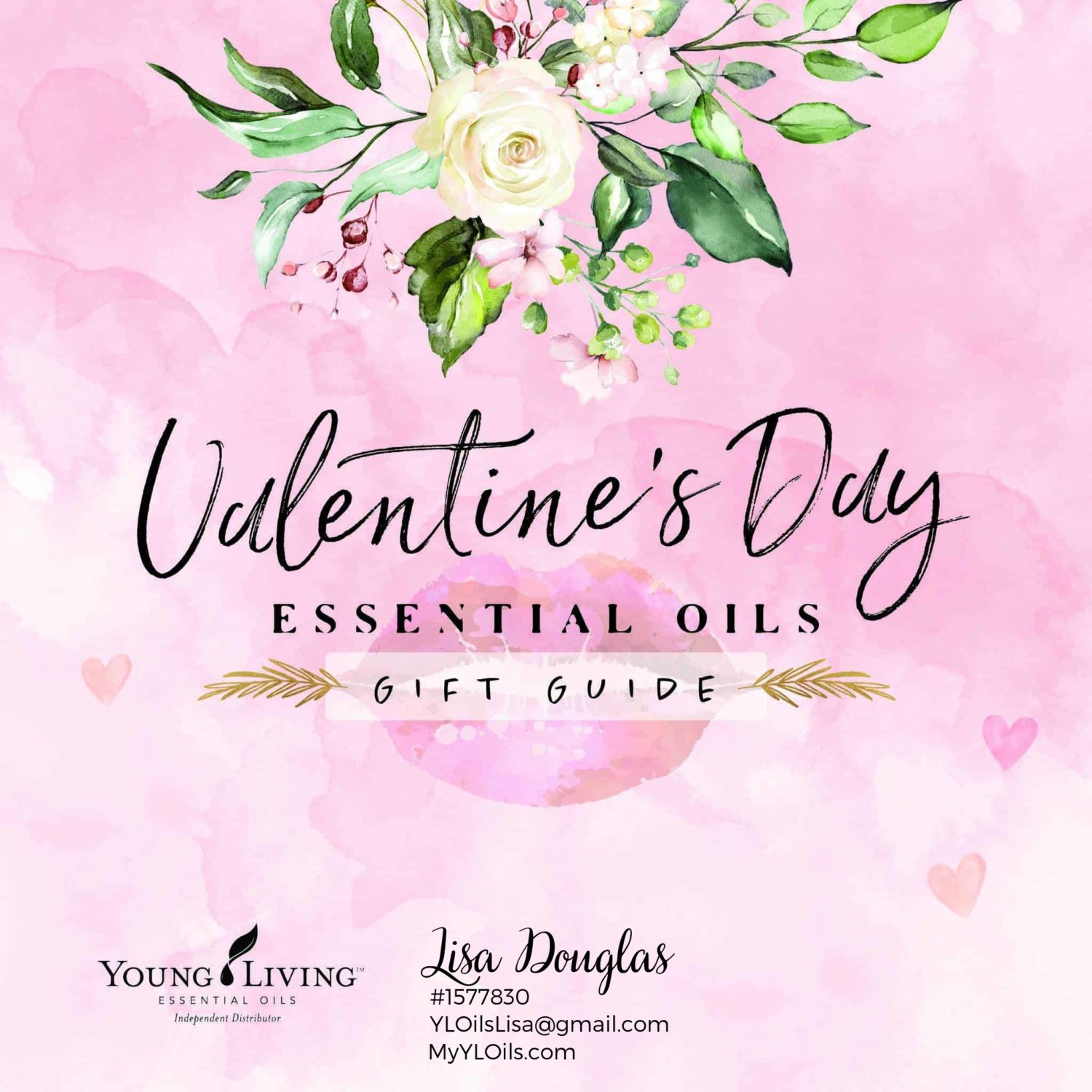 Essential Oils for Valentine's Day
This year, give the gift of health and wellness with this essential oils gift guide for Valentine's Day! With romantic and love-inspired essential oils and blends, this Valentine's Day you'll be the real MVP! Essential oils are a wonderful and thoughtful gift for someone you love!
Or maybe you're not looking to gift essential oils, but looking to evoke romance and love at home in the spirit of Valentine's Day? Then look no further, all of these product suggestions are a wonderful way to enjoy the holiday with your partner or loved ones!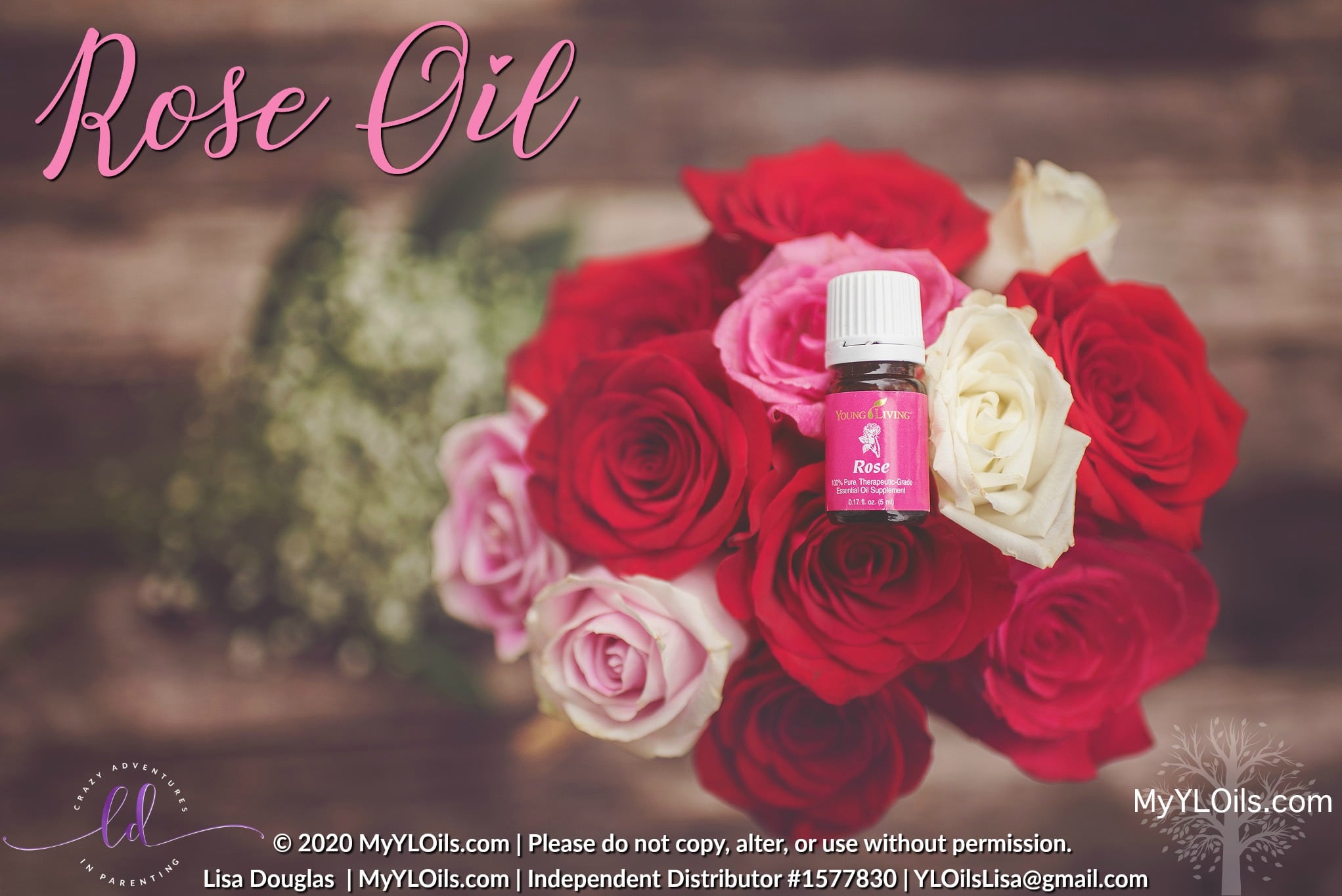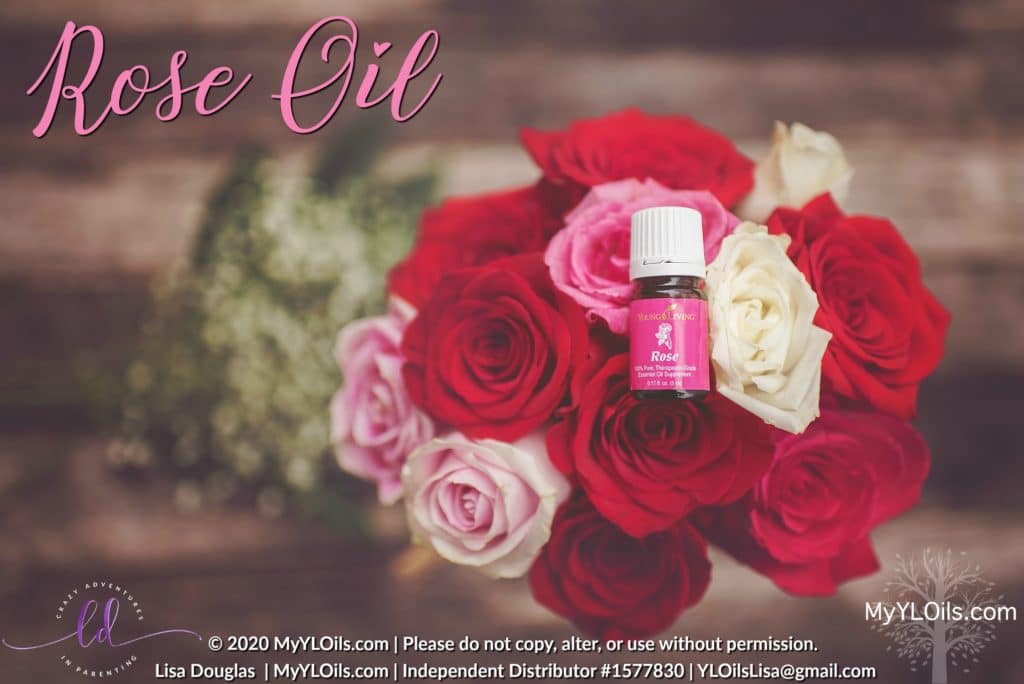 Rose Oil for Valentine's Day
It would be remiss of me to not mention the most popular scent for this special occasion – rose! Young Living's Rose oil is the single best on the market!
Rose essential oil is one of the most recognizable (and culturally significant) flowers in the world! With a rich, intoxicating aroma that's just as beautiful as the bloom itself, Rose is one of the most valuable essential oils you can acquire. Because each 5 ml bottle requires 22 pounds of rose petals, Young Livings Rose oil is distilled to gently release the delicate flower's oil through steam.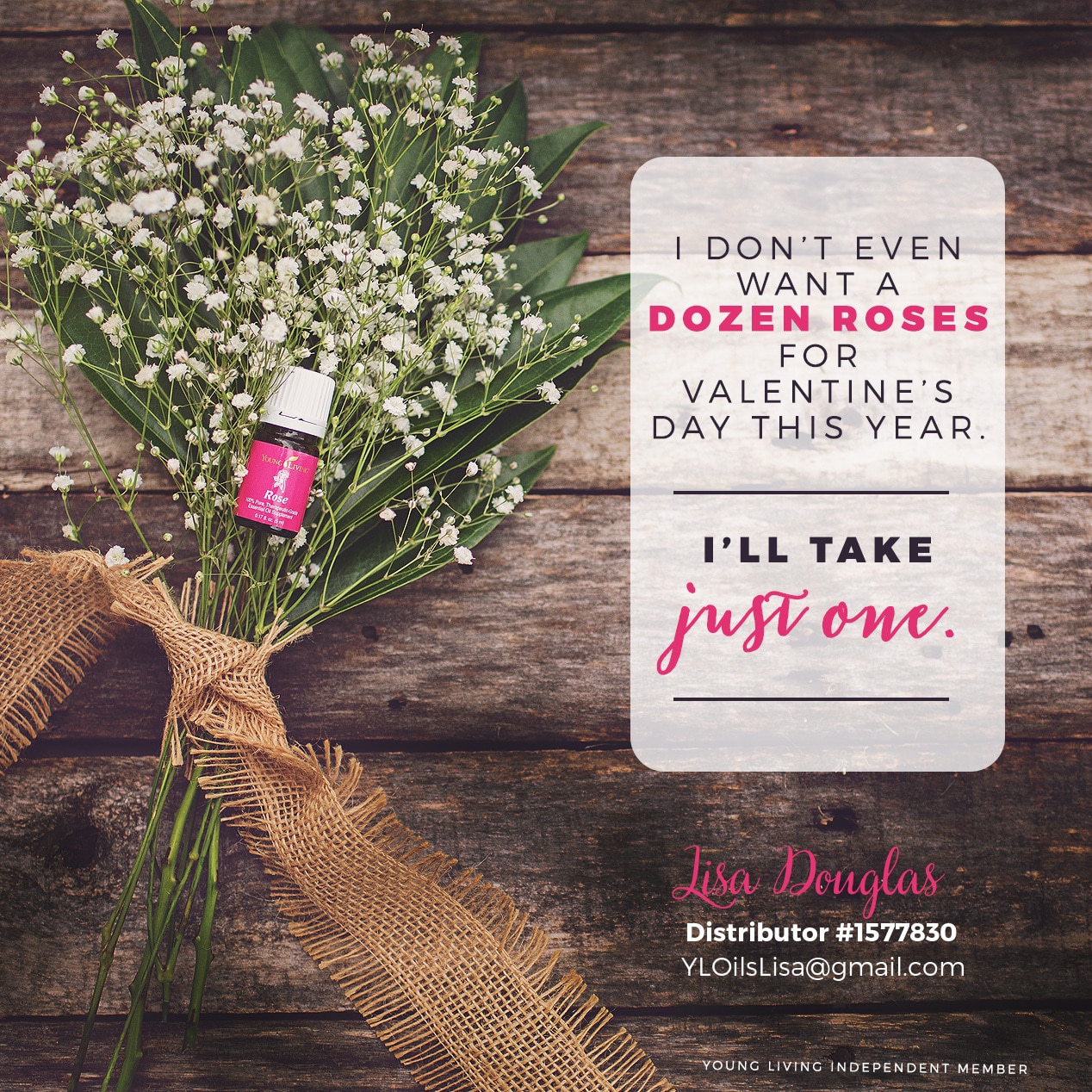 Rose's rich sweet aroma helps to encourage feelings of increased positivity, positive self-reflection, and can create an uplifted feeling when inhaled (either directly from the bottle, topically, or diffused). When used topically, Rose oil can help to create an inspiring atmosphere with elevated spiritual experiences!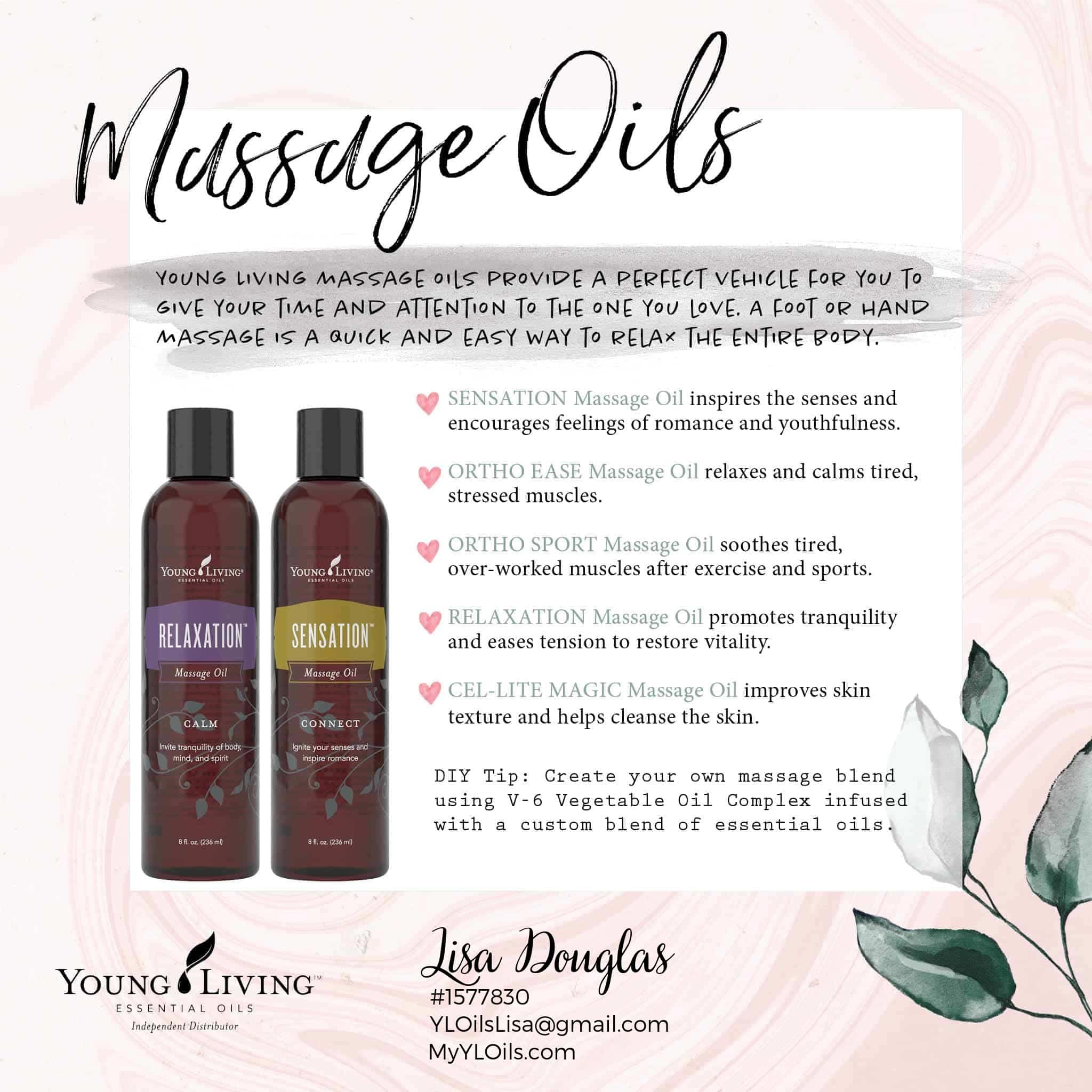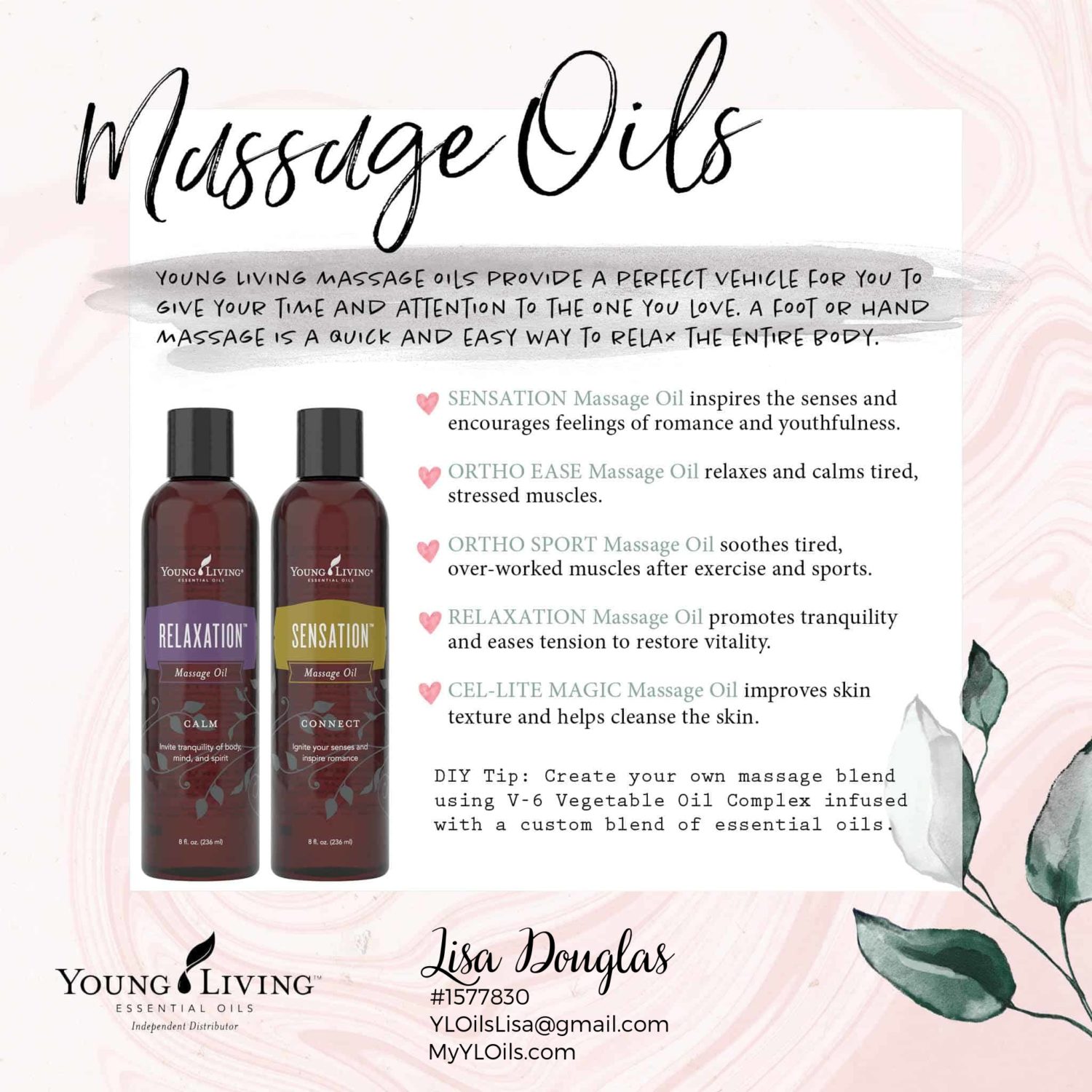 Massage Oils for Valentine's Day
Young Living offers quite a few fantastic varieties of essential oil infused massage oils that make great gifts or are great to have on hand when needed. Whether you choose to give the gift of massage or have these available as needed, Young Living massage oils are well made and ready to go as is or incorporated with other essential oils!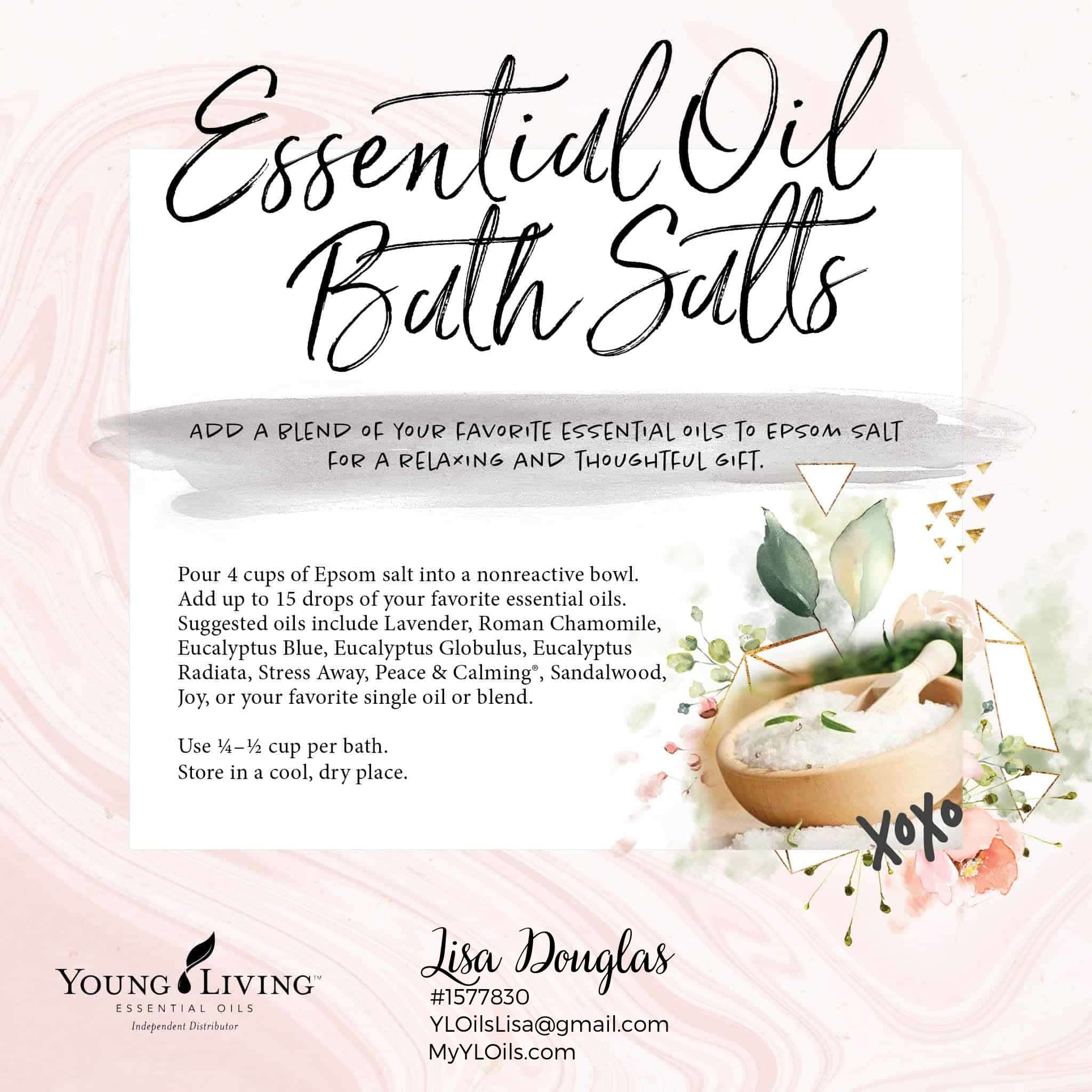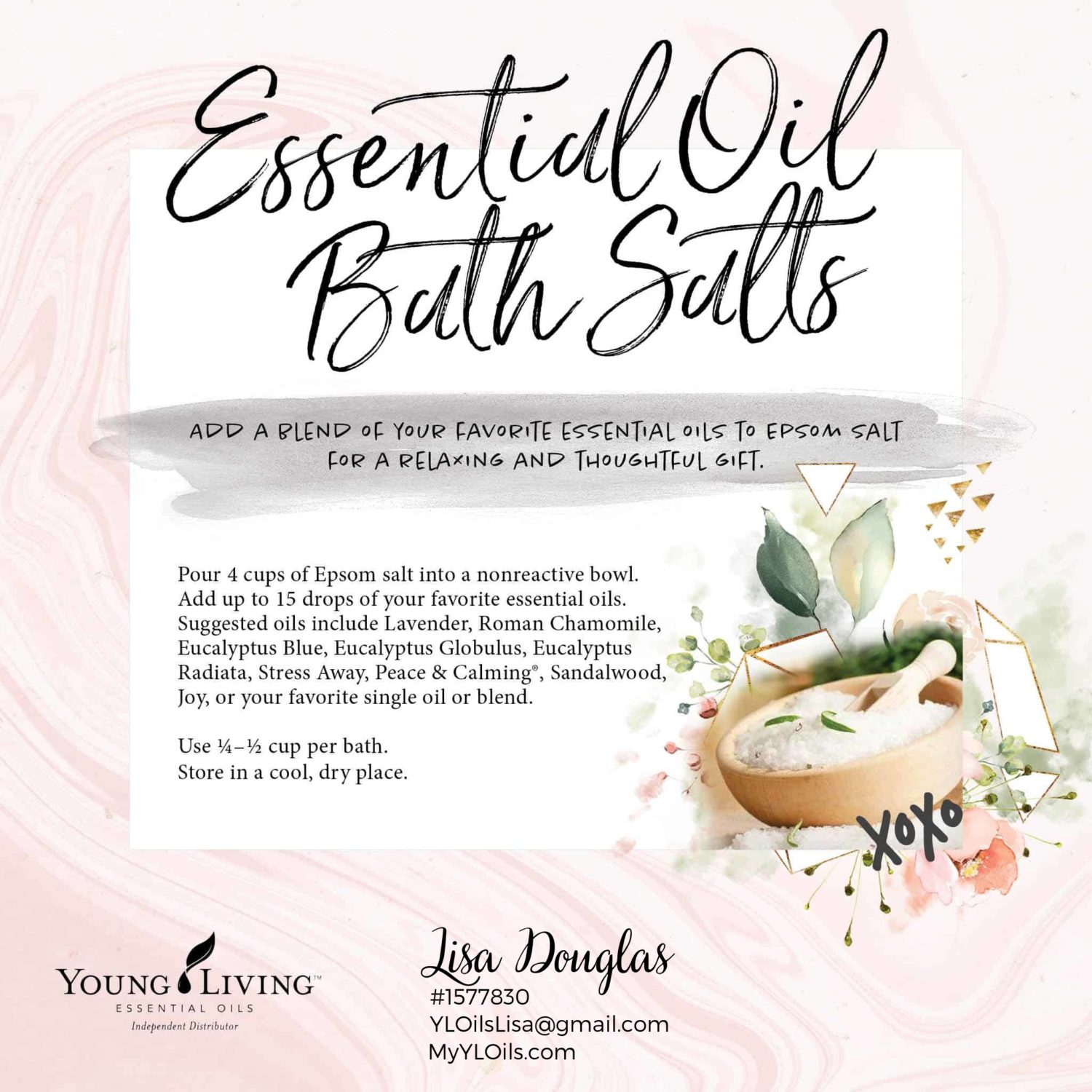 Essential Oils Bath Salts for Valentine's Day
Adding essential oils to bath salts to create your own romantic relaxing blend makes a wonderful gift for a loved one! This is an easy DIY product to make and keep on hand when needed! I suggest purchasing canning jars or tins to keep these essential oil bath salts safe and dry in between uses!
To make these Essential Oil Bath Salts, start out by adding salt into your desired container. Add in about 15 drops of essential oil per 8oz of salt. Close the lid on the container and shake rigorously until the oil has blended well with the salt. To use in the bath, use anywhere between ¼ cup to a ½ cup per bath.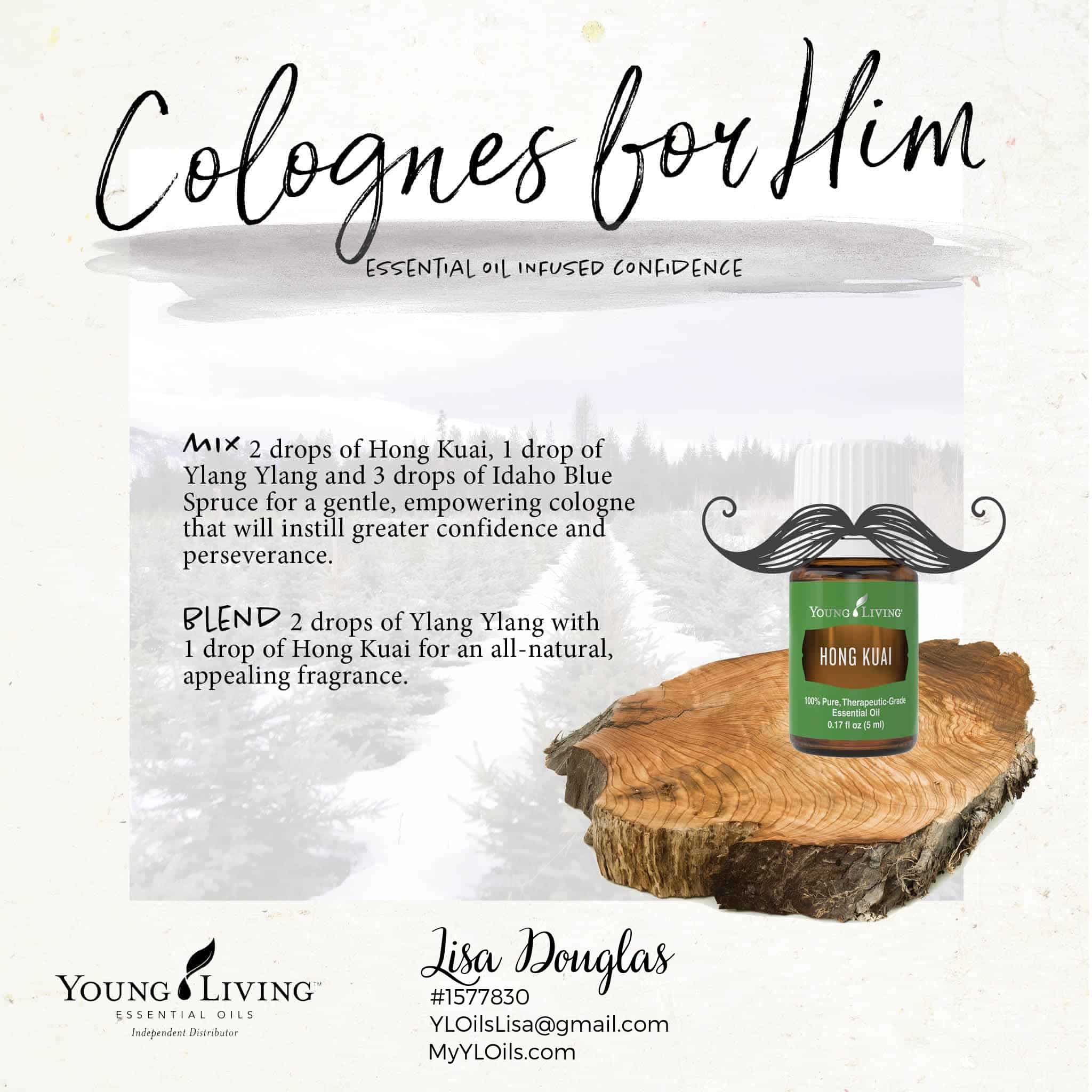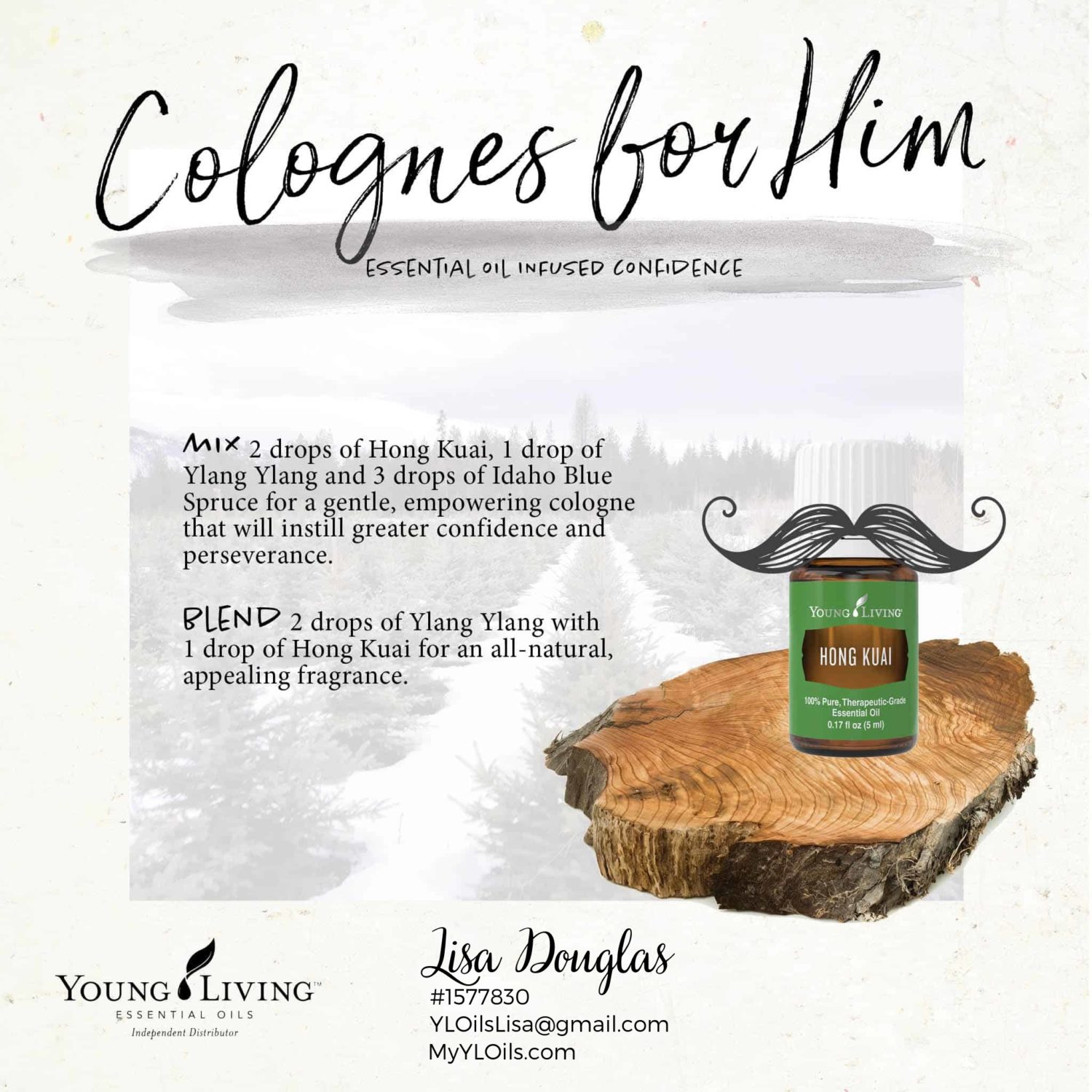 Essential Oil Colognes for Him for Valentine's Day
DIY your man's cologne with these Young Living essential oil options! Here's a few popular essential oil options for him to use!
In addition, Shutran is a wonderful blend all on its own with no additional blending required! Just place these essential oils in your hands, rub your hands together gently, and apply where desired!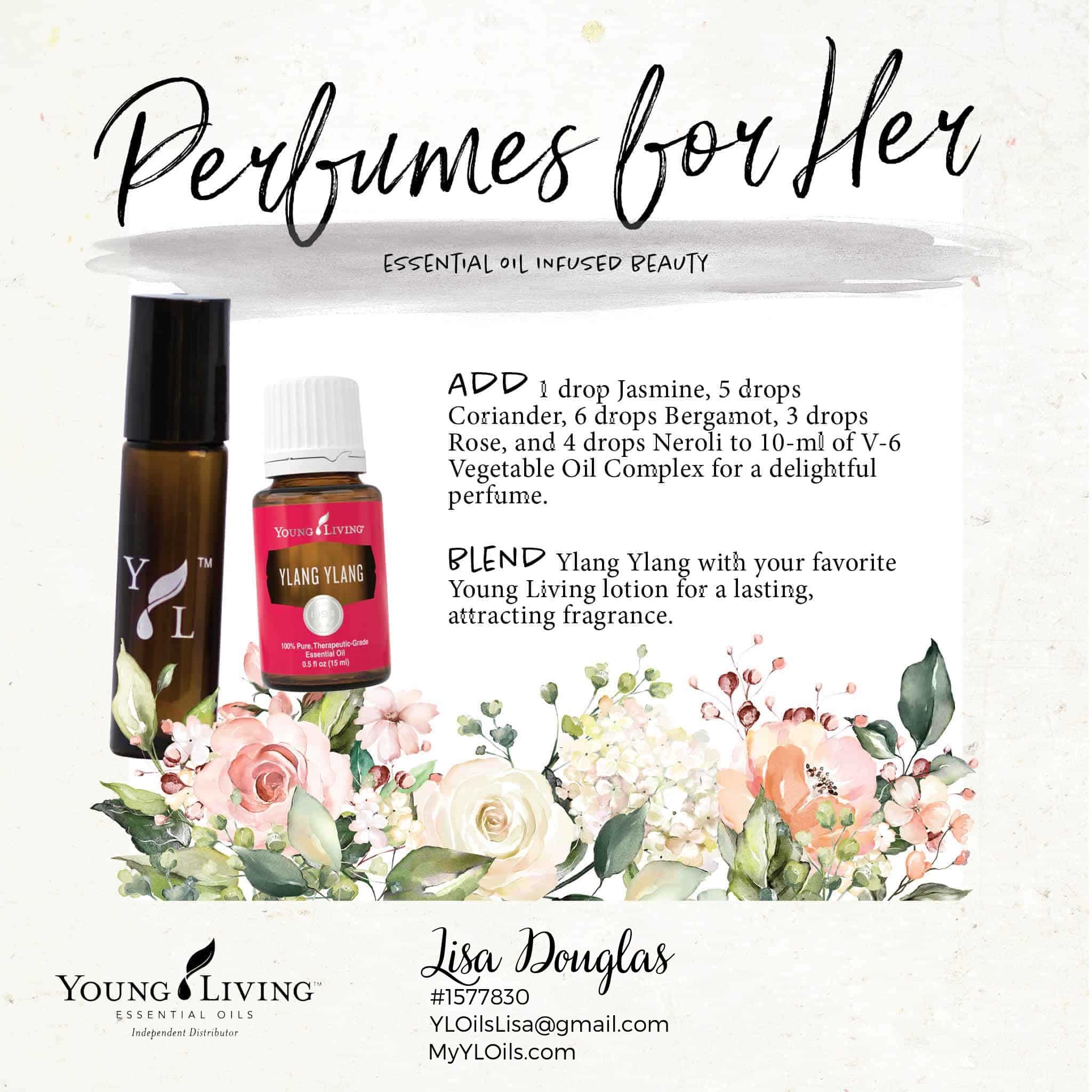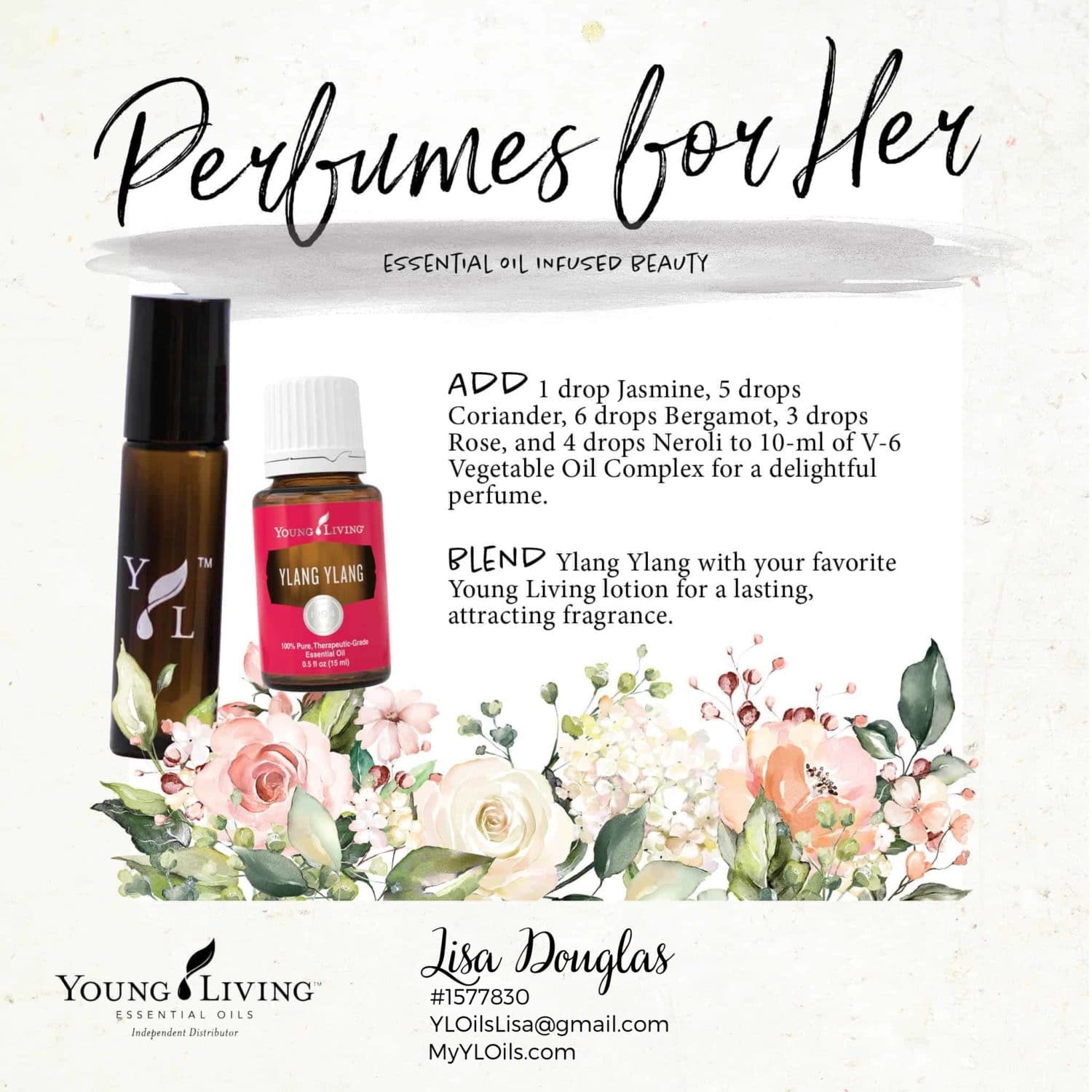 Essential Oil Perfumes for Her for Valentine's Day
Create your own perfume this Valentine's Day with these essential oil recommendations!
Add all of these oils together in an empty 10ml container. Shake gently to blend. Can be used with an AromaGlide Roller Fitment should you want to roll on your new perfume!
Or what about this easy lotion perfume recipe using lotion?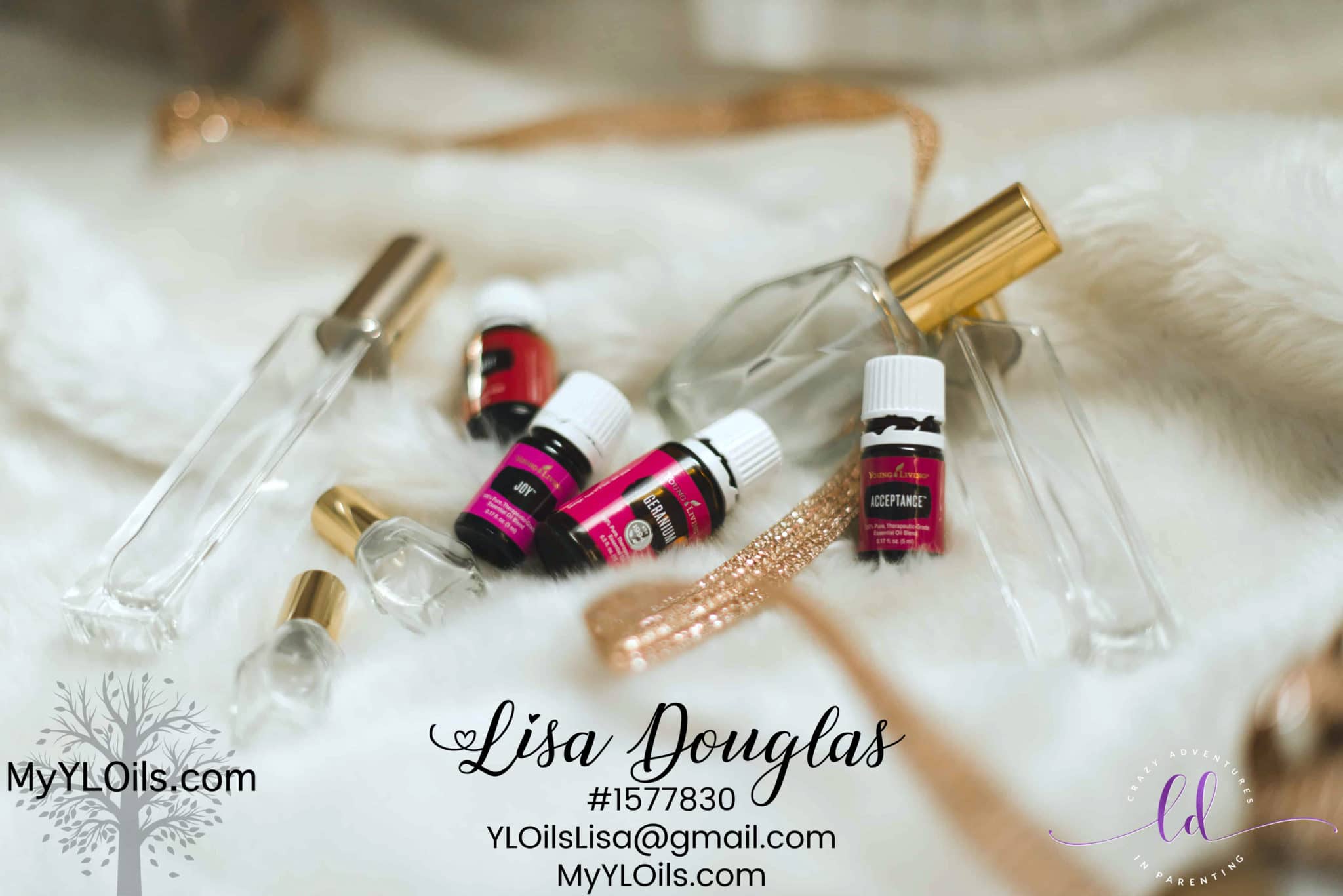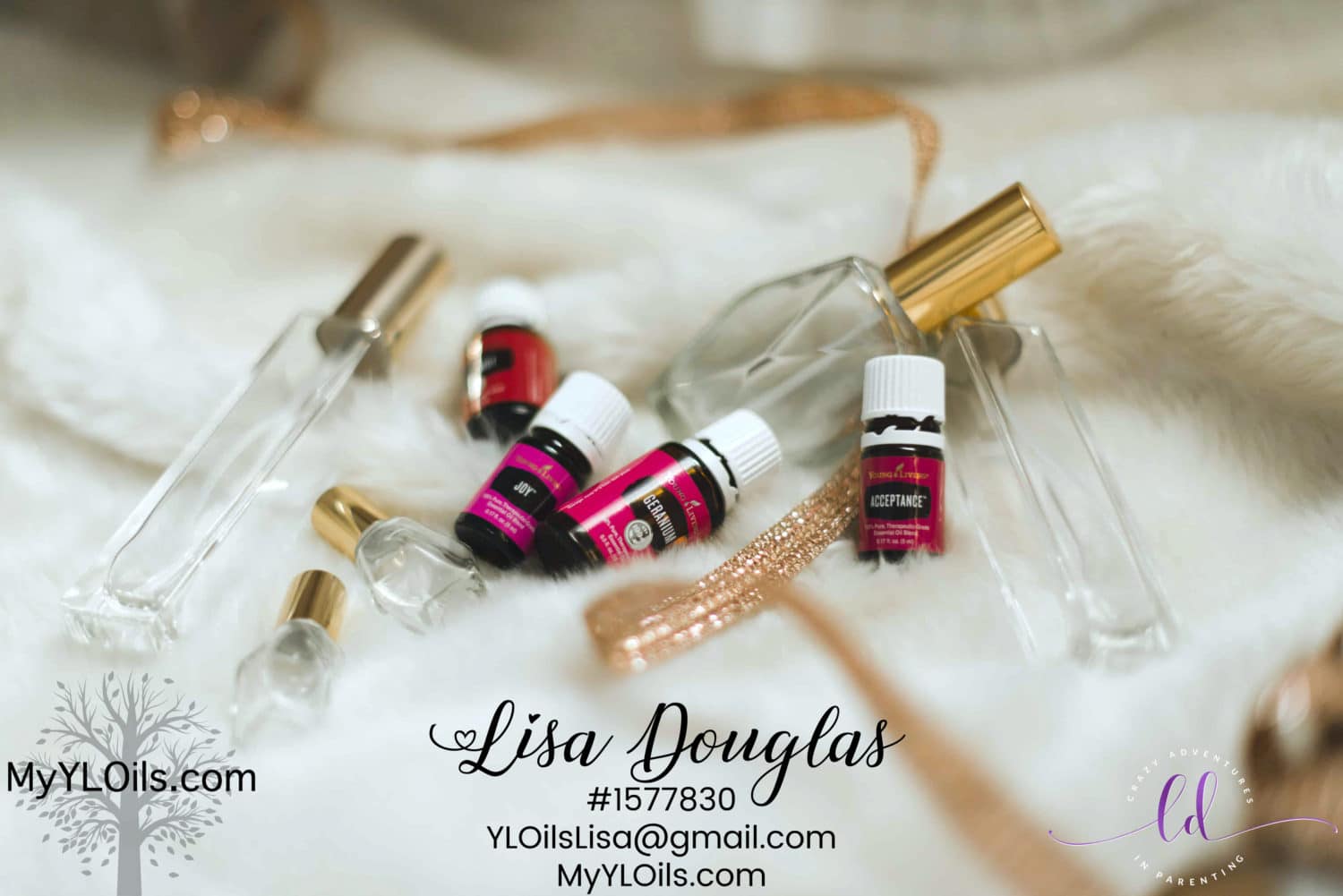 In addition, check out these awesome perfume ideas as well as how to craft on yourself from scratch!!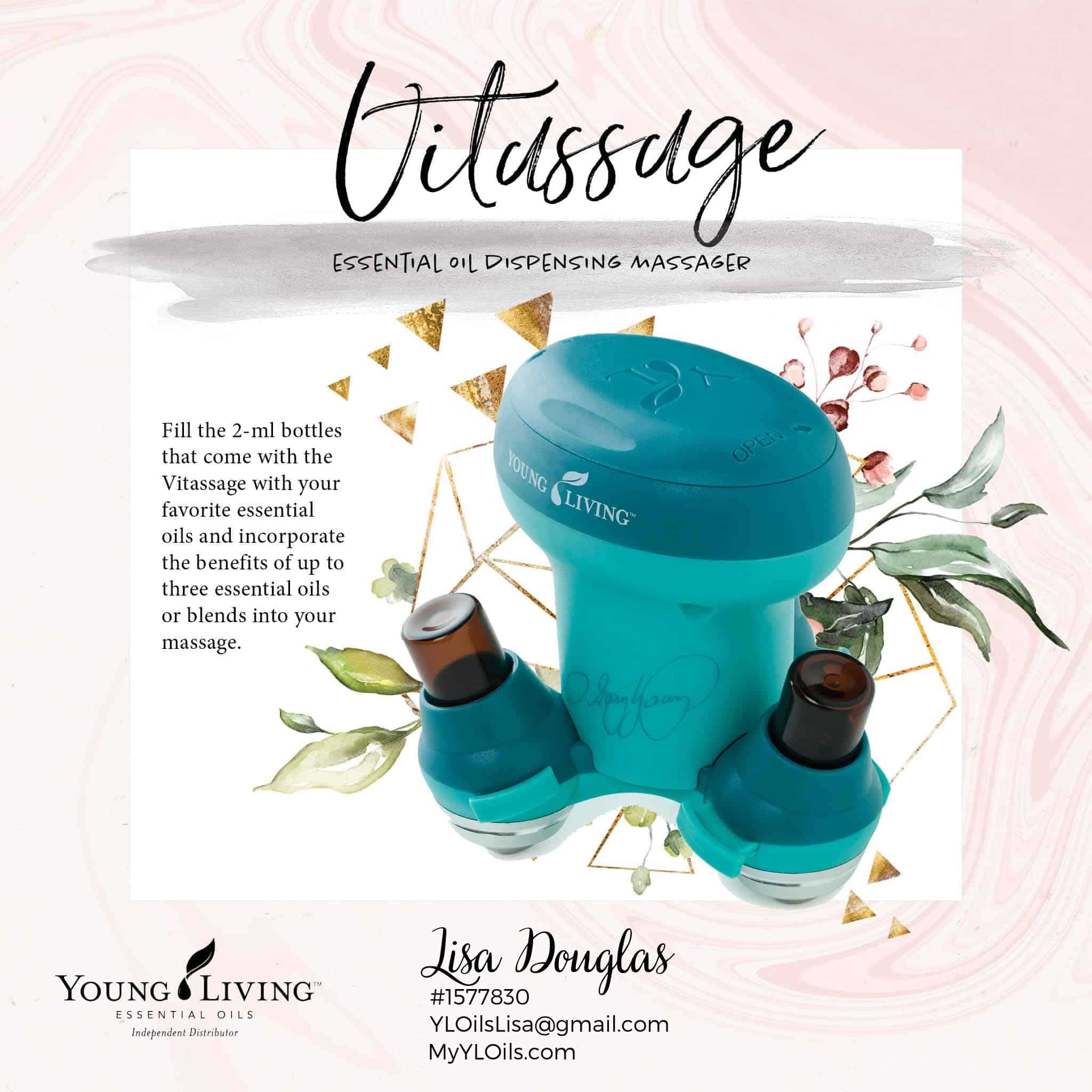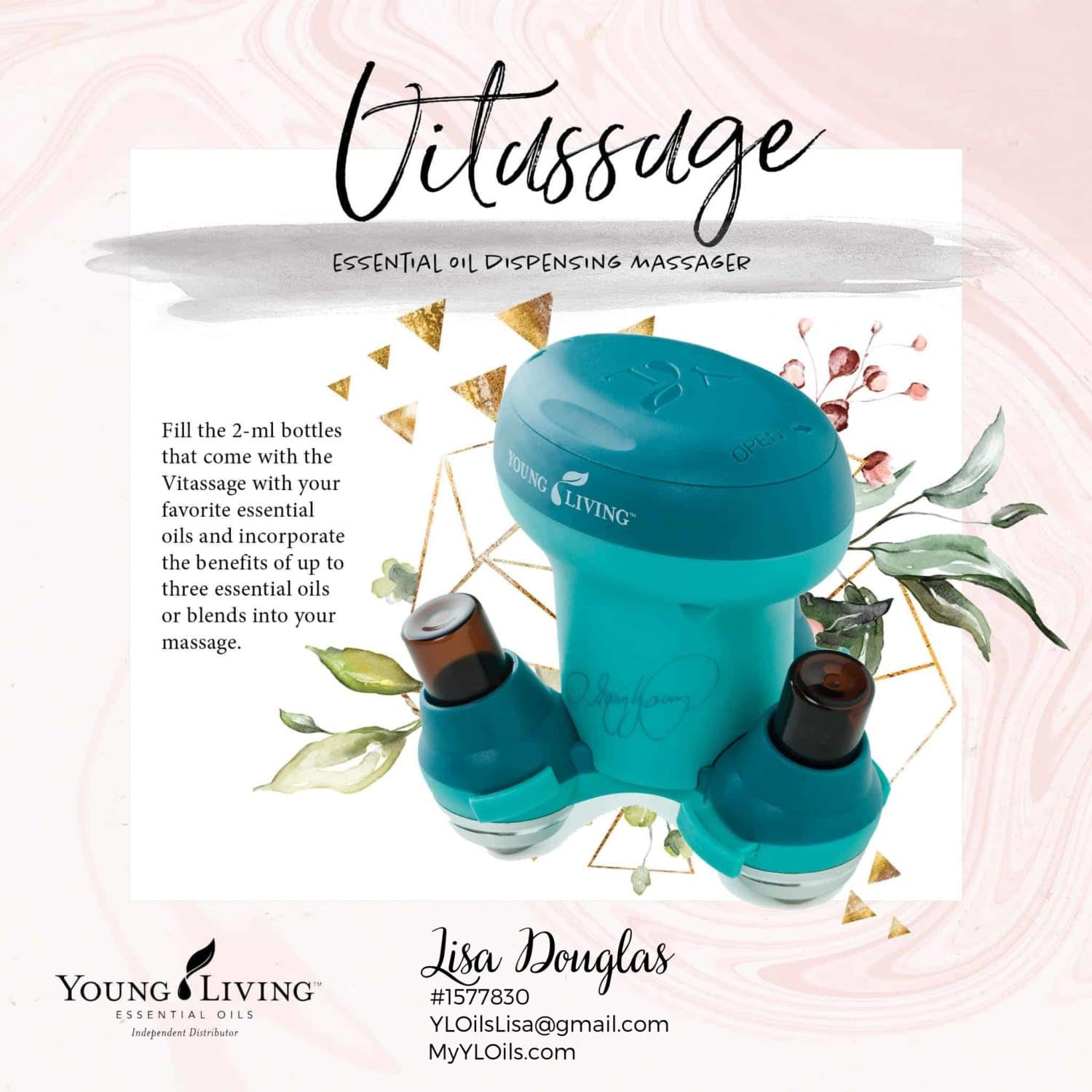 Vitassage™ Essential Oil Dispensing Massager for Valentine's Day
Give the gift of an amazing essential oil massage for Valentine's Day with this Vitassage™ essential oil dispensing handheld massager! Comes with 2-ml bottles to fill with your desired essential oils or blends for an uplifting and relaxing massage! It dispenses up to three different oils simultaneously while the three stainless-steel roller balls massage sore and tired muscles. It comes complete with its own custom-designed storage case that serves to help prevent excess oil from leaking, protects the unit during transportation, and helps organize the six 2-ml bottles it comes with. Inside the case it has convenient side compartments for storage of up to nine separate oils.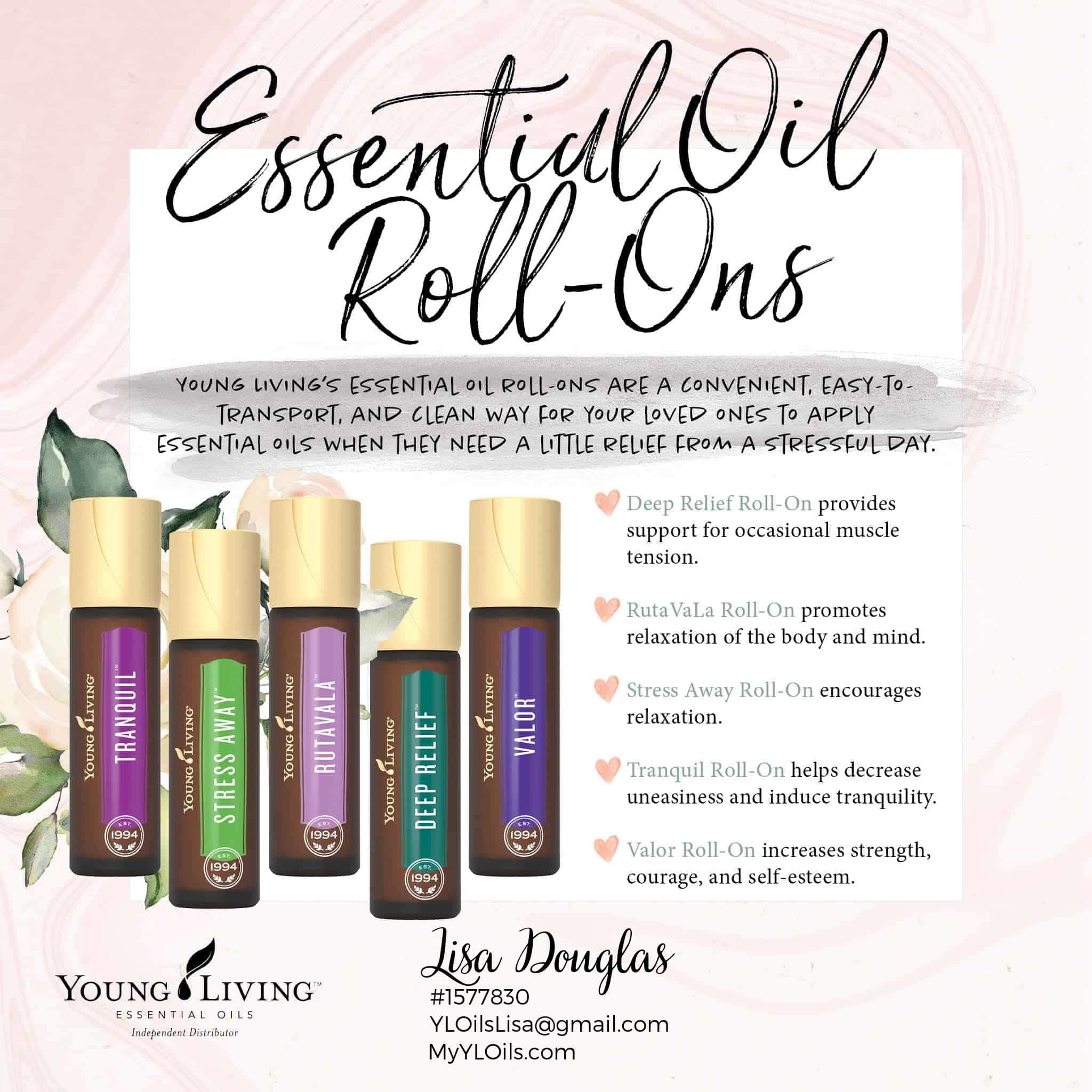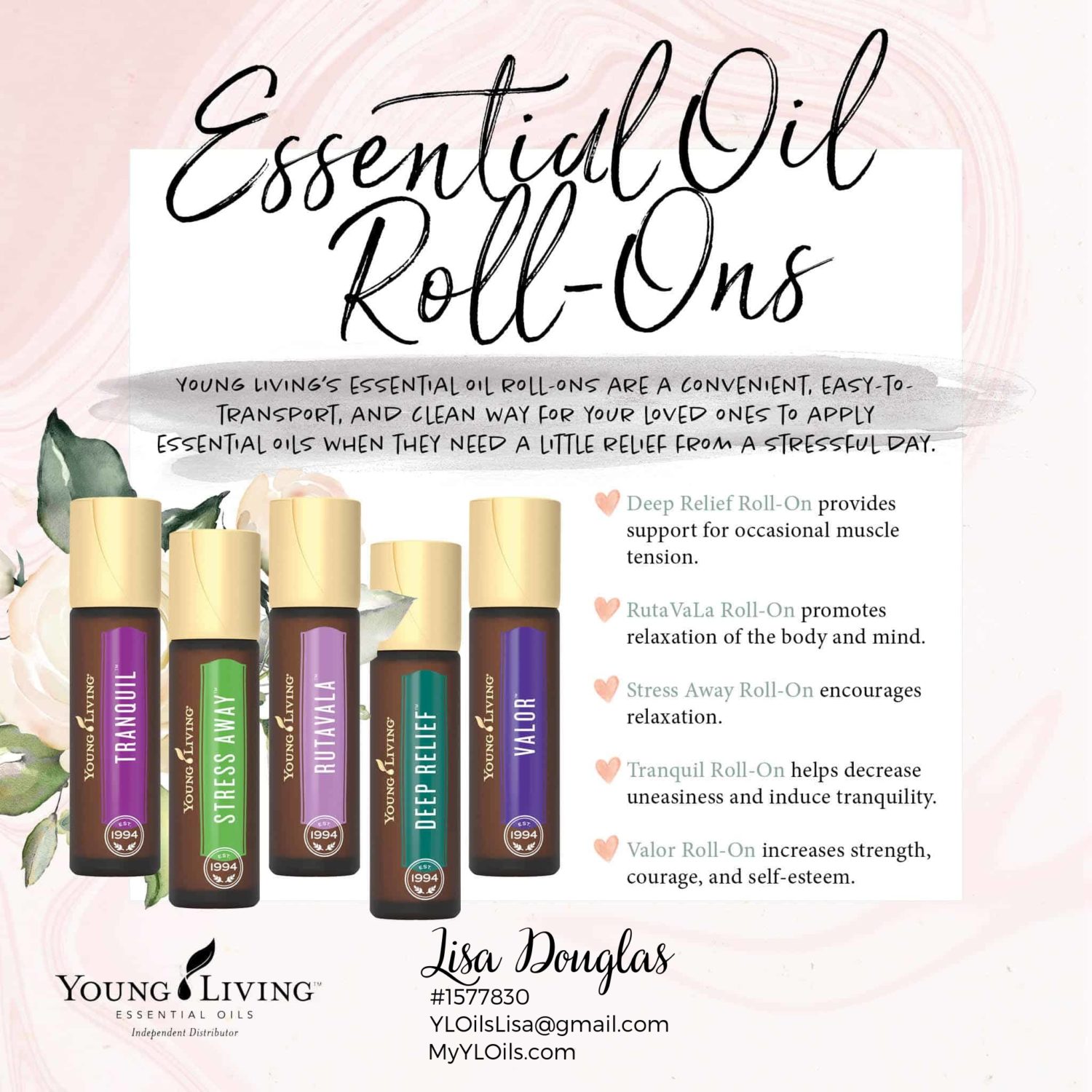 Essential Oil Roll-ons for Valentine's Day
Young Living's essential oil roll-ons made wonderful gifts for those who would prefer to roll-on their favorite oil as opposed to applying it traditionally topically! In addition, roll-ons make oil application super easy when on-the-go! These essential oil roll-ons travel well, too! Check out these awesome options!
There's also Breathe Again roll-on (perfect for those under the weather days but probably not something to give for Valentine's Day) as well as Thieves roll-on (which is perfect for rejuvenating and refreshing the air while offering topical cleansing properties).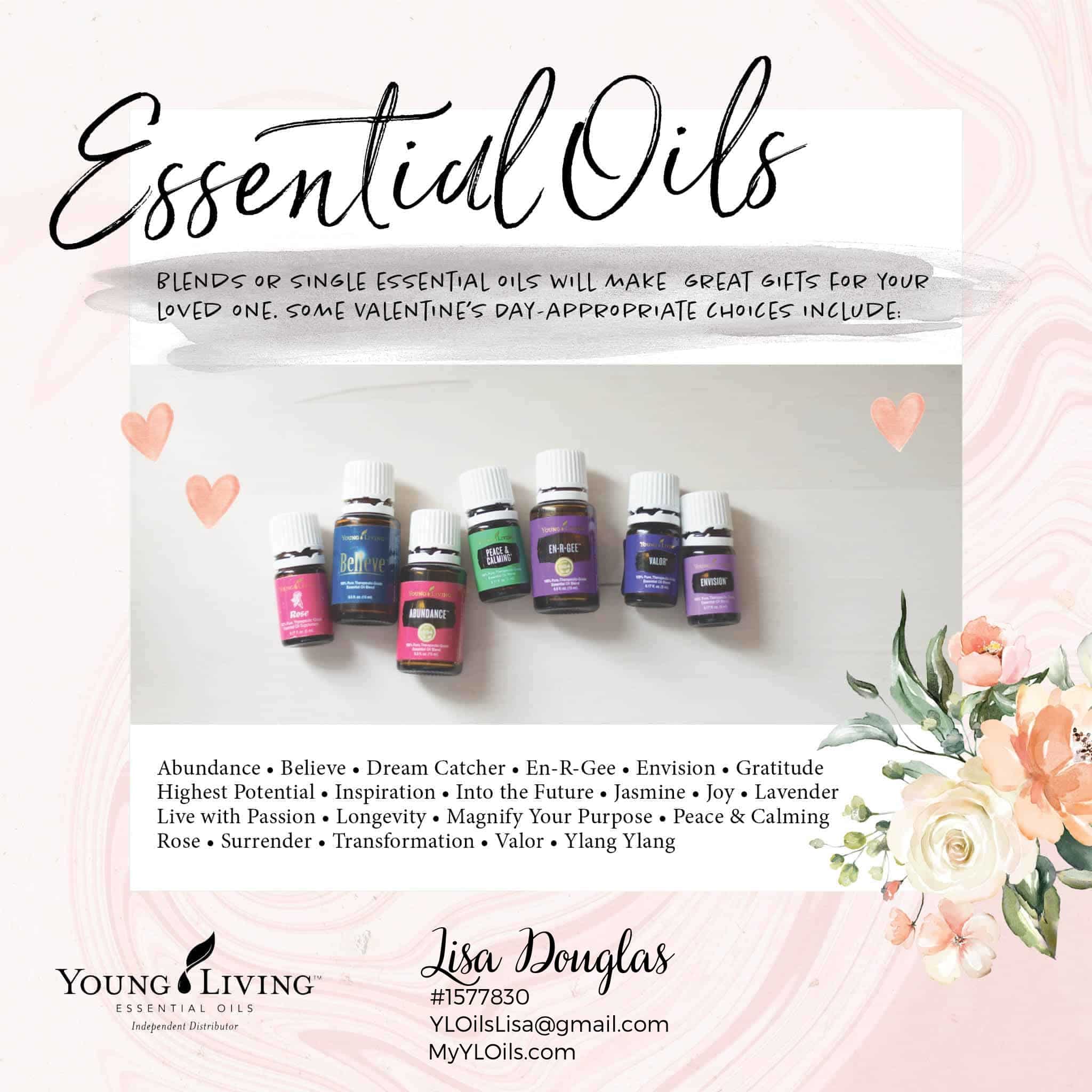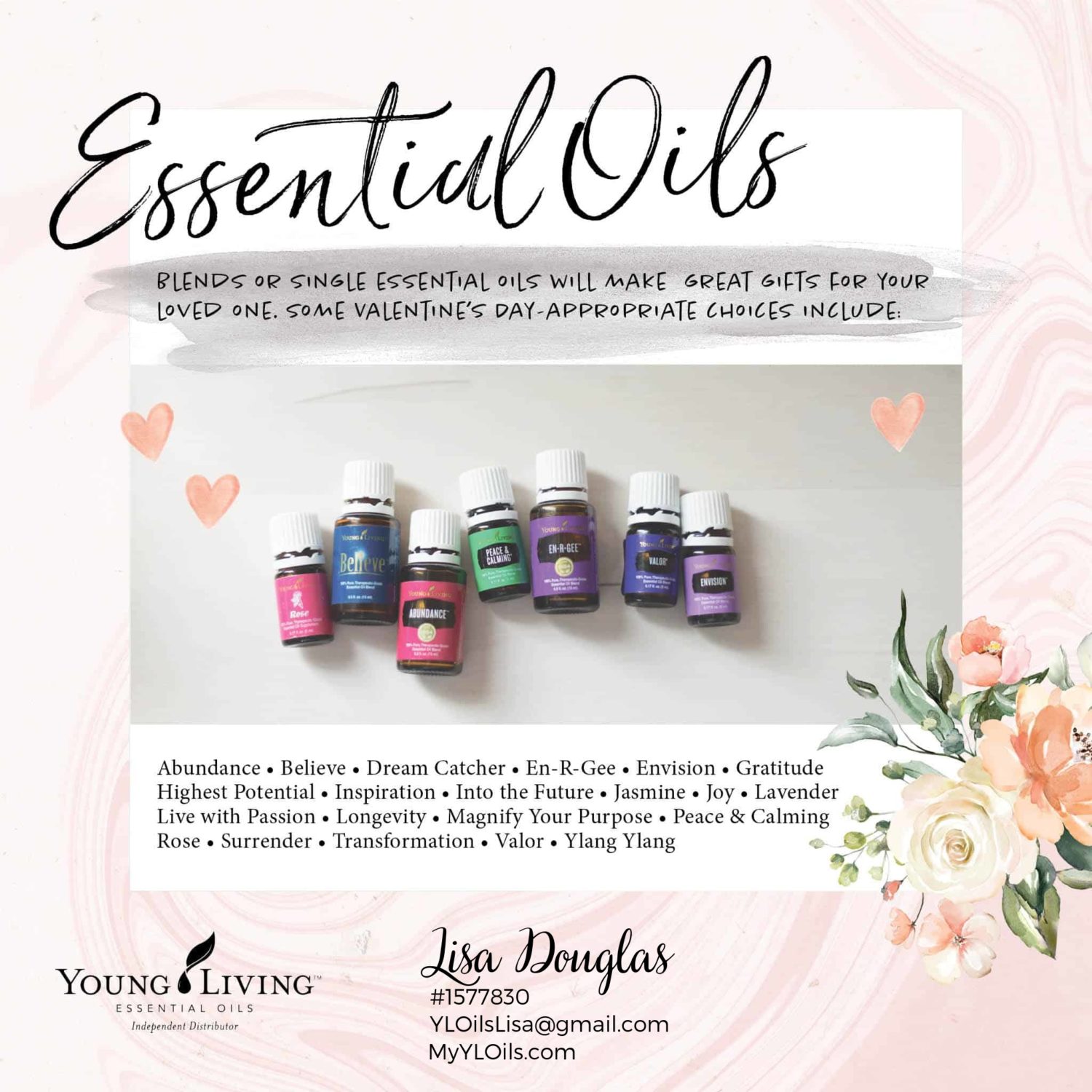 Best Essential Oils for Valentine's Day
These essential oil recommendations all have uplifting scents that help create an environment of romance and warmth when applied topically or diffused. These are some of the most popular oils that smell as magnificent as they work to inspire, uplift, and help promote positivity and balance!
What are your favorite essential oils?