Apparently, there was a laundry party, and I wasn't invited. I was too busy cooking lunch.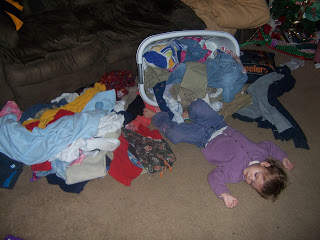 Note to self: Fold laundry instead of leaving it in the basket, before making lunch, or else you, too, will miss out the laundry party.

For more Wordless Wednesday, don't forget to visit 5 Minutes for Mom!