I'm a container queen, I'll admit it. I'm hopelessly addicted to containers of all kinds to store things in (I will divulge the depths of my addictions to you someday, I promise).
One place I needed help with it, though, is regarding bills. A container didn't seem to help me, there, as it was all shoved in one place and unorganized, even if it was in one of my beloved containers. See? This is the shelf above the desktop computer. The bin for bills is messy. Not a happy place.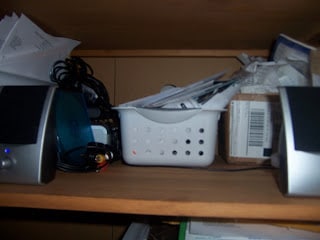 One day I saw this post by Toni and knew this was going to be the way to help me with organizing my bills. She uses a binder to do that. Genius! So I went to Walmart and purchased a binder and some plastic tabby dividers with folders.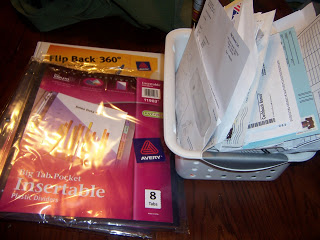 I took my bills and organized what I had into months. Since the year just began, this wasn't too hard, thankfully 🙂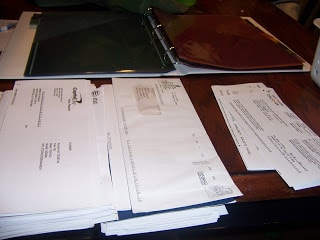 Once divided up, I placed them into the folders in each divider.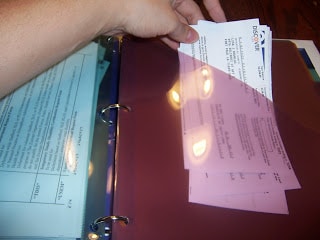 I had envelopes, inserts and the like leftover, and made a huge mess pile on my floor to be thrown away later.

I typed and printed up labels to correspond to each month in my binder.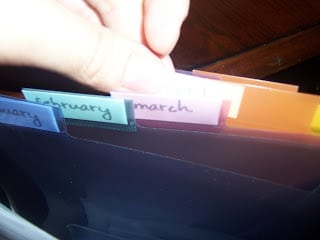 Once all labels were placed, I was done! Behold, my newly organized bills binder!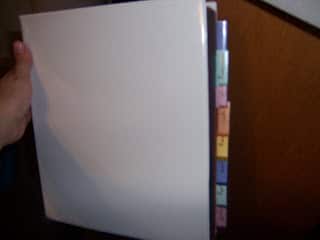 I had a few divider/folders left over, and so I rewarded my helpers with them 🙂 I tell you, my eight- and nine-year-old got so into it, they took my extras and used it for their homework folders, isn't that cute?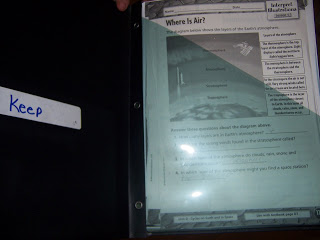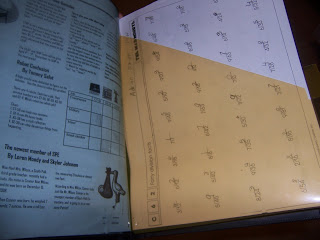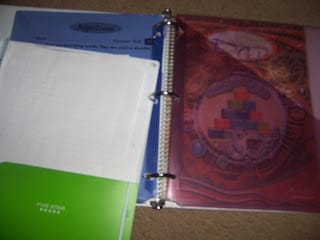 My two-year-old had no homework folder, so she spent our organization time drawing.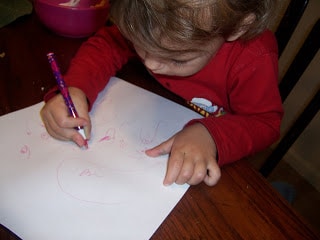 Who said organization couldn't be a family thing?
For more tackles visit 5 Minutes for Mom and to share your domesticated happiness visit Blissfully Domestic.
Never miss a post! Subscribe here for all kinds of crazy parenting fun!