For my four-year-old, it starts. His first soccer practice, ever.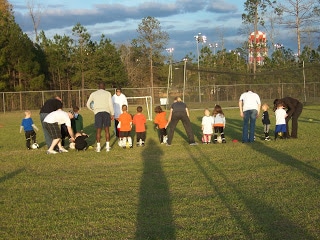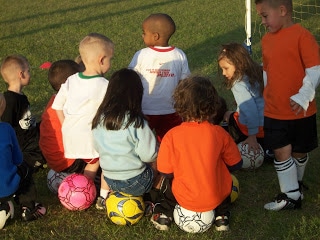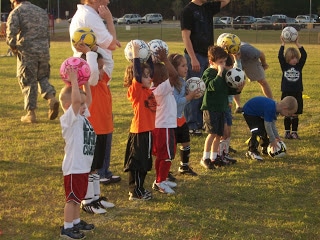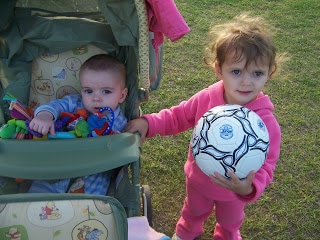 Couldn't pass up showing a picture of the soccer players to-be, watching.
Is it me, or do those players look so teeny? Yet, they're getting big. So big, in fact, they are now old enough to play.
Where does time go? 🙁
Never miss a post! Subscribe here for all kinds of crazy parenting fun!