This is my Mii on Wii, standing next to my husband's Mii on Wii Fit. Take a look. See that? Those "Zzz's"?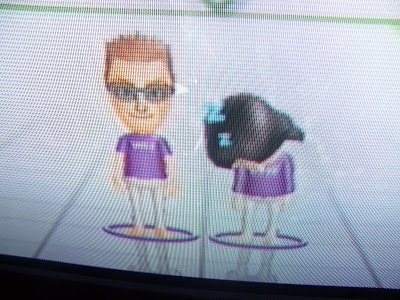 Good grief! Yeah, you know it's bad when even your Mii knows how tired you are.

Never miss a post! Subscribe here for all kinds of crazy parenting fun!