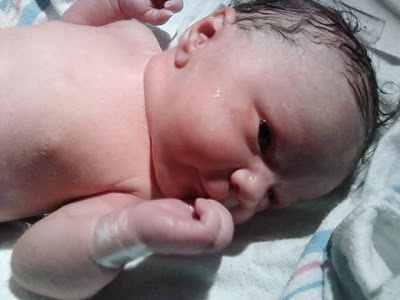 My sister gave birth yesterday, on my late-grandmother's birthday. Her first daughter! Welcome to the world, wee one, who's-name-I-don't-even-know-yet, because we weren't told it over the phone during the update! Ha! 🙂 I do know she was 7lbs, 9oz, and that she has two older brothers and several cousins who can't wait to squish and love on her (and an eager Aunt.. let's not forget that crazy one)
My little sister is a mom again. Where does the time go? Wasn't I just picking on her the other day, pulling her hair, ordering her out of our room so I could do my 'older sister' thing? Oh, no wait. That's my daughter, now.
Scar-y.
Whoa. I'm a mother to a teenager, and I just flashed back to when I was a teenager for a second. Where does the time go? I'm a mom. No wait, I'm a mom to a teenager. Whoa.
Wait, what was I talking about again? Oh yeah. My sister. My new niece. A new baby. A new life. A life without a name, at least to us. One who, even without a name, I can't wait to meet.
A new baby is in our midst, again, and mine? Mine is seven-months-old, and no longer the baby in our extended family.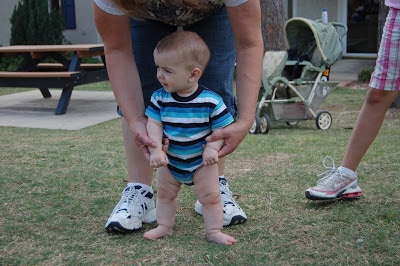 Really, where does the time go?

Never miss a post! Subscribe here for all kinds of crazy parenting fun!