A ha! See!! I told you! I'm not always such a failure at baking!
Check it out! They look (and taste) just like normal, chocolate chip cookies! Hooray!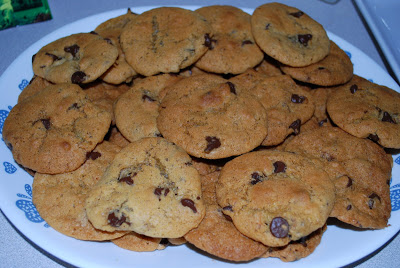 Okay, to my credit they did taste good last time. They just looked like lumps of rock. So there's that.
However, while all is awesome in the land of baking, I sure could use a little help on the whole Mickey-shaped food-thing, it seems. That I definitely suck at doing, I won't lie..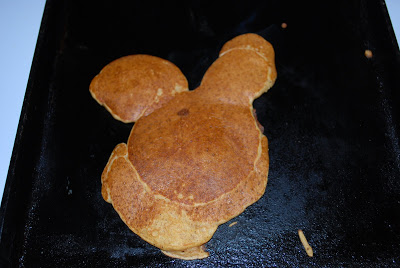 Uh, yeah. Definitely don't have the Mickey-shapin'-mojo, unless Mickey's supposed to have a beard.
Oy!

Never miss a post! Subscribe here for all kinds of crazy parenting fun!